There is no better place than an island to get off the grid and mingle with an outlandish sense of freedom; the liberty of a small land's goodness all to yourself. Canada is home to innumerable islands, adorned with rugged beauty, densely forested coastlines, luxury tourism, and sheer wilderness.
Besides offering a wealth of reefy wonders, some of the world's natural marvels are tucked away on the Canadian archipelago. Below, we have listed 15 of the prize-winning islands of the country along with a few additional tips, including regional specialties, food, culture and etc.
1. Baffin Island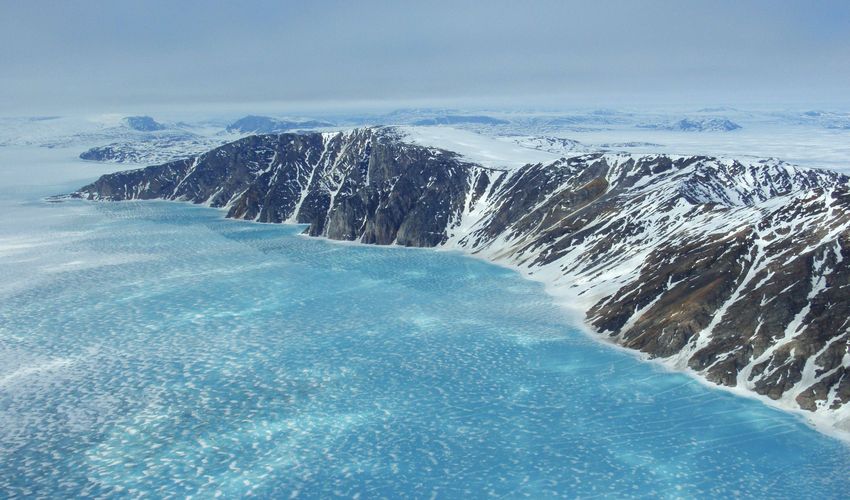 Baffin Island prevails amid the currents of the Hudson strait and within the Canadian territory of Nunavut. Noted as Canada's largest island, it is distinguished for the remarkable topography; concealing from scenic tundras and barren highlands of Baffin summits, ancient fjords, crystalline lakes fed by Auyuittuq National Park's glaciers, and unrivaled sceneries. With a curious history combined with Viking settlements together with pre-Dorset people, the island is riddled with aboriginal culture- preserved amid the timeless culture of Canada's First Nation tribes, including the seasonal igloo dwellers for winter hunting trips.
Many rare species of birds, Nordic mammals, arctic marine life, and even predatory animals such as bears and Canadian wolves call this island home. From October to April, Baffin marks a spectacular place to watch the northern lights for its light-pollution-free sky. Although the best time to hike and discover the region's dramatic nature is midsummer when most places are embellished with spring blooms.
2. Vancouver Island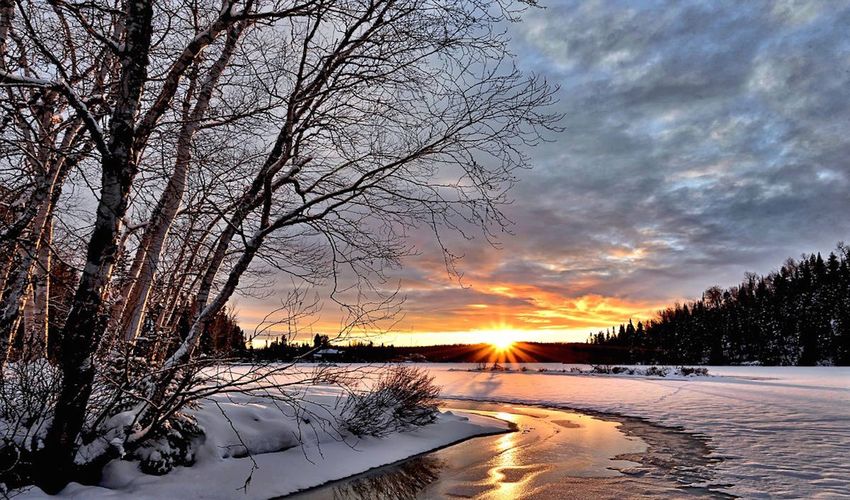 The island holds the epithet of "Hiker's Paradise" for its well-channeled network of hiking trails. Most rewarding vistas are especially around the Pacific Rim Nature Reserve and reached by the virtue of likable and cyclable routes. Vancouver Island houses lavishly facilitated swimming beaches and secluded sandbar landforms.
For camping on the untamed beaches, visit the Rathtrevor Beach Provincial Park designated campsites; offering breathtaking wilderness in the day and a stellar night sky. Wildlife spectacles range from earth's largest mammals, varieties of whale species, rainforest grizzly bears, and countless migrating and native bird species.
Tofino is the continent's most northern surfing city in wintertime, while in summer stands as a world-class beach destination. Hot Springs Cove lies at a jaunt from the maritime city; where scalding salt waters gush out of the coastal cliffs. The adjacent naturally made pools are filled with the just-right mix of cold oceanic waves and boiling waterfalls, presenting Canada's most fabled outdoor hot spring.
As one of the country's largest islands, activities in Vancouver Island are plentiful; from storm gazing and surfing on the fierce waves in winters, to beach activities and cultural endeavors during the pleasant months. Victoria's Inner Harbour yet retains its royal charm.
A walk through the harbor's historic pathway is described as traveling back in time, spotting one of the island's most photographed locations in the vicinity of Victoria's many art centers and museums.
Nanaimo is a cultural hub, housing fascinating museums, exhibits of the island's aboriginal vestiges to the artifacts remaining from modern history. Besides many cultural and botanical wonders, the western town of Port Renfrew is best known for its petite islet, housing a single Douglass fir.
3. Gulf Islands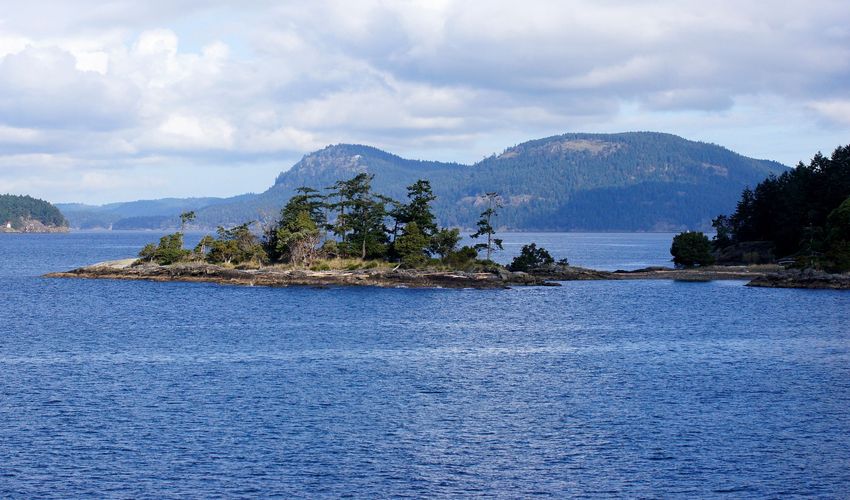 At a short paddling distance from Vancouver Island and BC's mainland, Gulf islands are sprinkled around the Gulf of Georgia- hence the name. These islands are embroidered with the sceneries of the Rockies' summits sweeping down to lush mountain slopes and sandbar shores; such mesmerizing landscape has earned the title as one of the "world's greatest coastal destinations" by Nat Geo Magazine.
In addition to the rugged landscape and rolling hillocks, the small communities across the islands boast artistic attractions such as Gabriola Island, sided with many heritage sites, particularly at Mayne Island. Each summer, the gulf is complemented with the holiday season livelihood, weekend markets mingling with street performances, cooking fairs, and homemade sweets.
4. Thousand Islands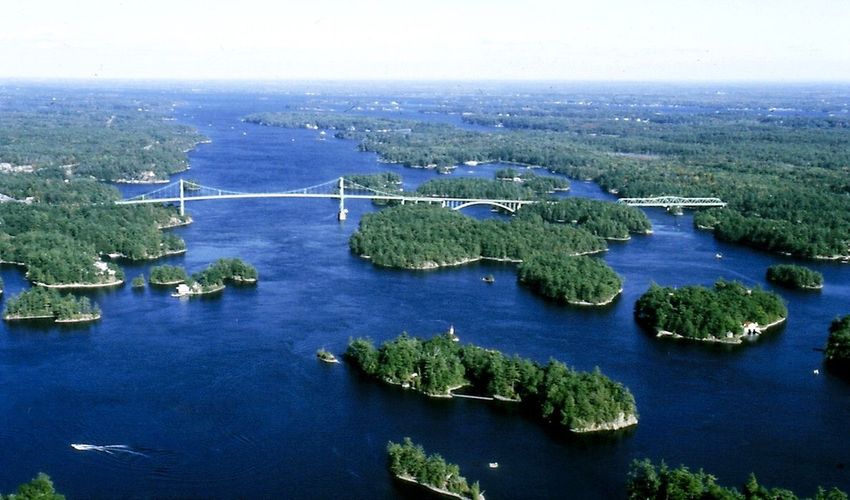 From secret passages, tiny islets with enough space to accommodate solely German-style castles, and numerous options for island-ish adventure- Thousand Islands suggest many options. The archipelago is formed by a collective group of nearly 200 islands, portraying Canada's 19th-century noble lords' holiday retreat. Today, Thousand Islands still ranks as one of the world's posh tourist attractions.
Summer activities range from island hopping with boat tours, to fishing, pleasure boating, kayaking, and canoeing on the aboriginal paths and staying at the scenic cottages, located over cozy islets. Wolfe Island scores the largest and perhaps the most fanciful of all, together with Zavikon Island and Ironsides Island within the American territory.
5. Cape Breton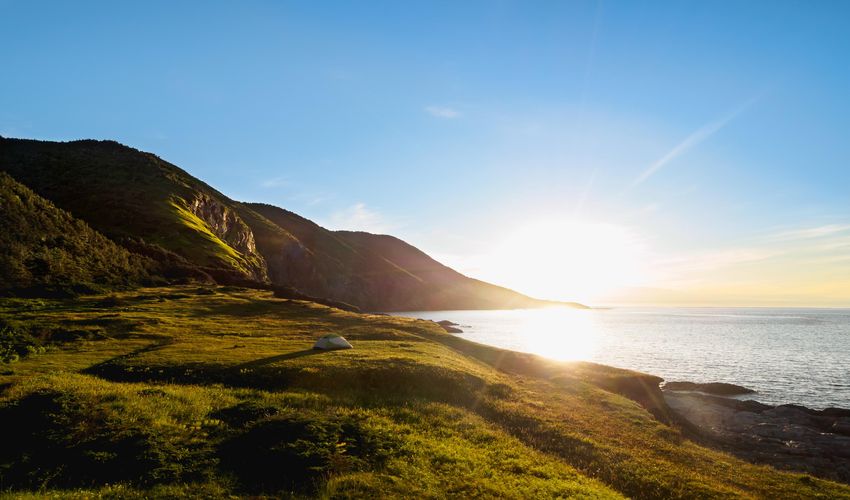 The breathtaking nature of Cape Breton is not only one of Canada's most beautiful views from an aerial perspective, it also offers much to do on both land and water. From scenic drives, aquatic recreation on the delightful coastlines, to staying at the charming fishing villages.
As a renowned backcountry recreation and wilderness attraction, the Nova Scotian island is home to numerous rare animal species, adventure camping locations, and vast horizons lapping over untamed terrains.
Cabot Trail spans over 300 kilometers, linking the charming coves, scenic beaches, and the island's wilderness together. It is enlisted among Canada's most spectacular routes during the fall foliage, presenting robust shades of autumn.
In summers, while swimming in pristine shores and water entertainment is in full season, rugged cliff sides of Cape Breton mark a viewpoint to watch the migrating whales. Although, visitors can join the entertaining cruise tour to catch an even better sight of these awe-inspiring creatures along the St. Lawrence Bay.
At the heart of the charming hamlets, Cèilidh gatherings are often accompanied with Celtic Fiddle, the island's musical inheritance from its Irish ancestry.
6. Prince Edward Island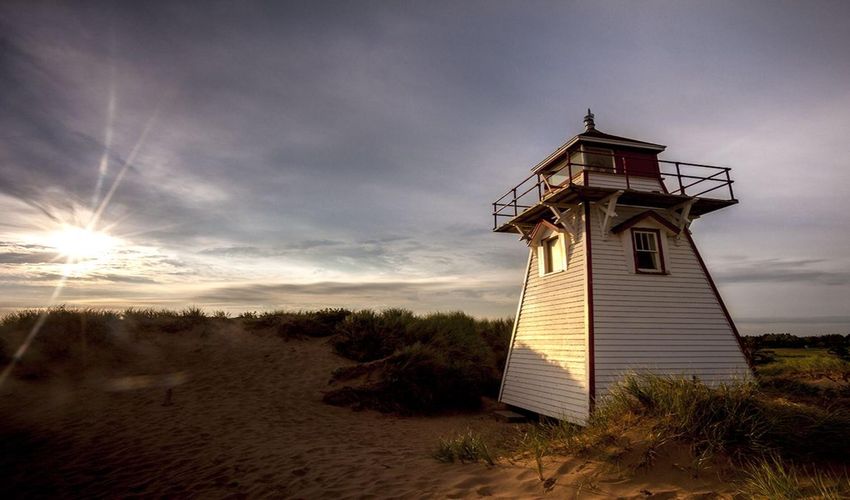 The magnificent landscape of Prince Edward Island is fabled in both worlds of literature and tourism, connected with the earth's largest bridge across the ice-sheathed waters. It is characterized by ancient sand dunes, red cliffs, and rustic sandy shores, contrasting with verdant coastal mountains and art thriving communities.
Kilometers of sweeping beaches host the summer visitors of the island, sided with recreational sports centers and beach leisure. Apart from the scenic landscape, this island is famed as a foodies haven for tasting some of the world's best lobsters, scallops, and Mussels.
7. Oak Island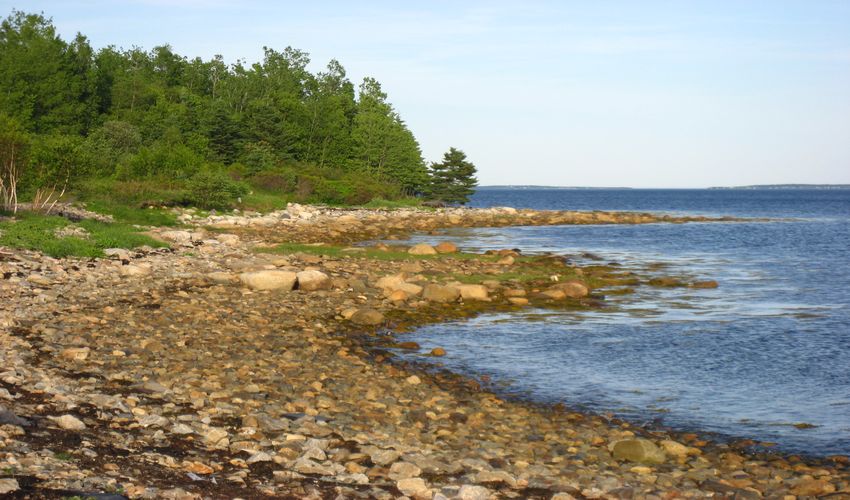 In Oak Island, you can dive into the immaculate shorelines, or even deeper into the realm of treasure hunting. The small island is one of Nova Scotia's eccentric attractions, fringed by leaping waves of Mahone Bay. It initially gained its fame in the mid-19th century, when the jewels of Marie Antoinette were apparently stashed by the Scottish sailor, Captain Kidd, and his crew. To many treasure seekers' disappointment, no jewels were found here. Although other valuable artifacts were excavated in Money Pit and Nolan's Cross, some dating prior to the 15th century.
The historic mystery is open for a modern adventure through fun treasure hunts and recreational programs at the island's fantastic landscape. Oak Island prevails only two hundred meters from the mainland. Hamlet of Chester boasts a world-famous Yacht Club, cruising sight and pleasure boating- needless to mention posh seaside resorts and delectable seafood.
8. Haida Gwaii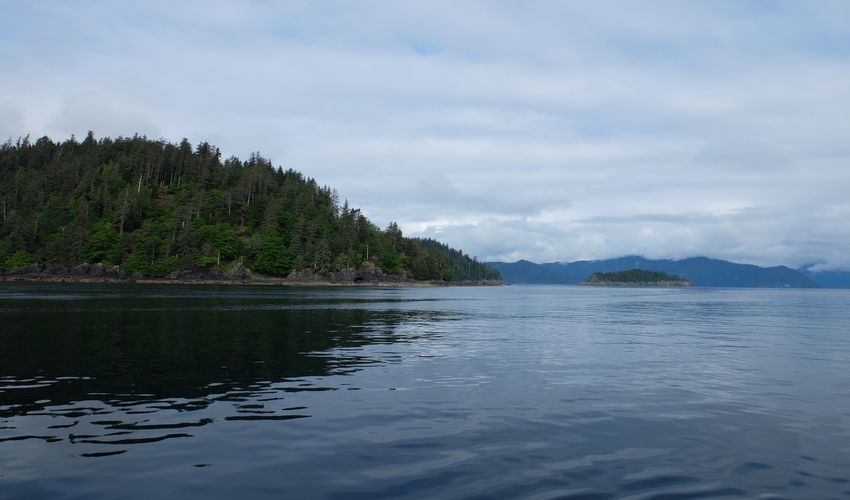 Haida Gwaii Island lies between Queen Charlotte Sound and Vancouver Island and is the homeland of the Haida First Nation people for over 13000 years. The archeological findings such as artifacts and totem poles at Anthony Island, Ninstints, and Gwaii Haanas National Park Reserve testify to the presence of these ancient dwellers. Regarded as a UNESCO World Heritage Site, Haida Gwaii records a valuable destination for acquainting with Haida's lost civilizations.
From winter surfing, hiking in the spring to swimming and dancing on the sandy dance floors of world-famous music festivals in summers- the archipelago presents a four seasonal getaway. Hiking trails run across the unchecked nature, upholding occasional wildlife spotting. However, the best place to witness the unique variety of migrating birds and native wildlife is within the untamed boundaries of the Delkatla Wildlife Sanctuary.
9. Sable Island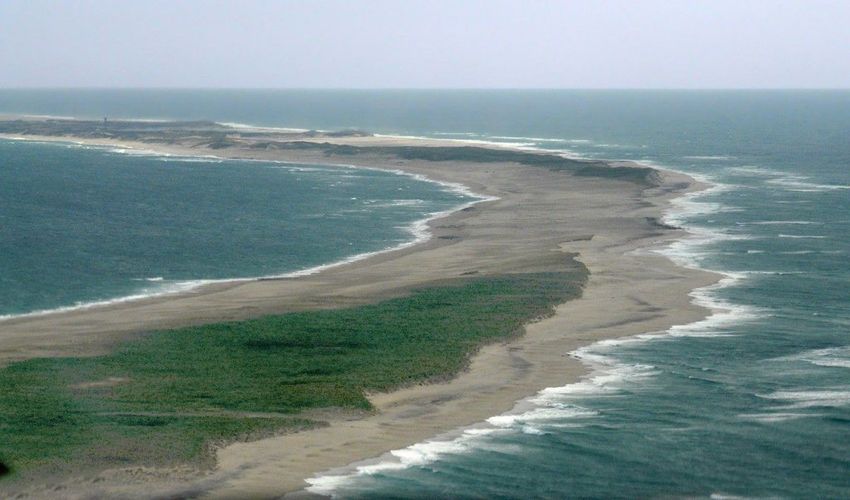 Translating to the Island of Sand, Sable island is the terrain of sand dunes, shoals, sabulous shores, and strange wonders. Herds of wild horses and one single tree, the world's largest colonies of grey seals, include the wild highlights of the sandy coasts.
The iconic landscape and its peculiar wildlife have found their way to many works of art, both in fiction and visual fields. In addition to standing as geological spectacles, the ancient sand dunes mark a historically important destination. Numerous medieval sea voyagers wrecked their ships against the rolling dunes for the last four hundred years; hence the island's eerie nickname, Graveyard of the Atlantic.
10. Magdalen Islands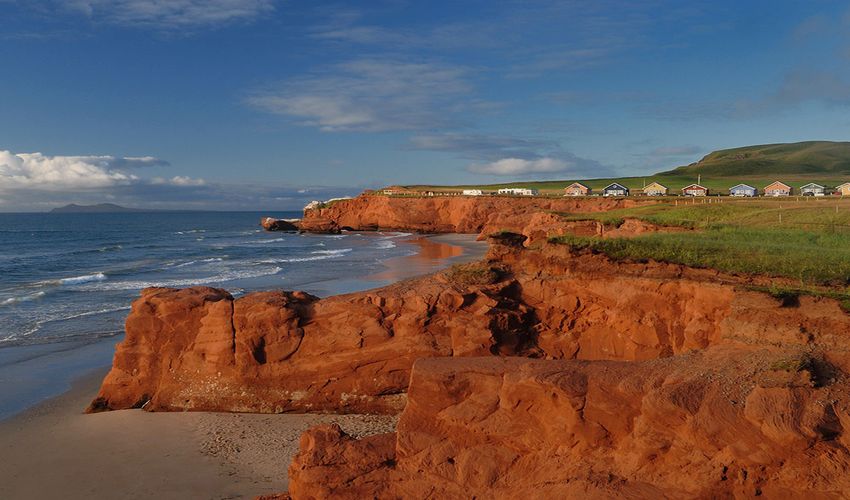 Located amid the Gulf of St. Lawrence, Magdalen Islands are a popular destination among hikers and beach lovers. The extensive coasts are veined with hiking trails that lead to secret coves, lush slopes, sweeps of white sand beaches, and Caribbean-resembling basins. The residing community is sprinkled with mid-range cottages to fancy accommodations, together with mouthwatering pastry shops and cheery diners.
The cultural aspect of Magdalen Islands inhabitants is largely influenced by Acadian culture; displayed in festive music scenes, cheese and wine, Canada's best-barbecued fish and lobster specialties.
11. Manitoulin Island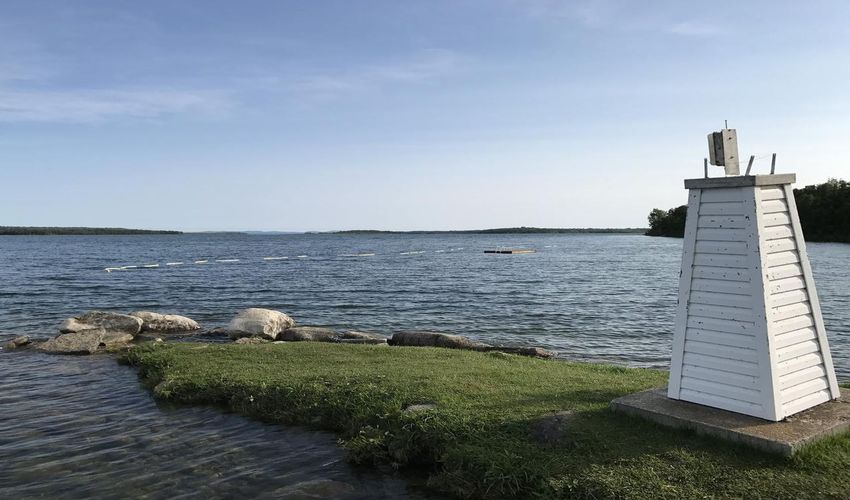 As the world's largest sweet water island, Manitoulin Islands is located within the Laurentian bio-regions of Lake Huron. While encompassed by one of North America's Great lakes, the island houses boreal woodlands, many streams, over hundred lakes, and within those lakes, a chain of islands and islets; such as Treasure Island, known to be the world's largest island of its kind.
Such curious features have nominated this destination as the most phenomena island worldwide; excluding its fossil trails, heritage lighthouses, and unique ecosystems.
Hiking, kayaking, canoeing and wildlife sighting include the main activities around the region's eco-zones. Most townships here are sprouted from aboriginal culture roots of the Anishinaabeg and later immigrants, producing a delightful blend of culture and activity.
Manitoulin marks a berry lovers' haven, specializing in hawthorn and blueberries growing, processing, and even export. August is at the pinnacles of the berry harvesting season, celebrated with a week of all-things-berry specials, music, and traditional food and dance.
12. Jedediah Island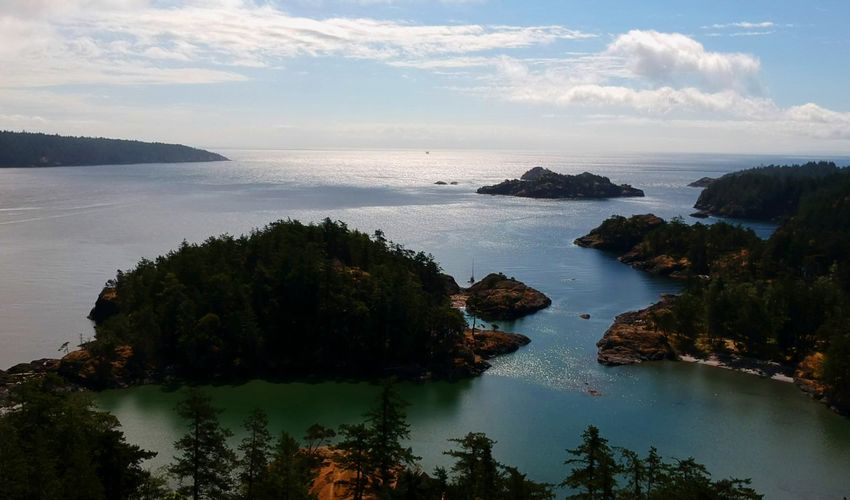 Noted as British Columbia's hidden gems, Jedediah Island is nestled between Texada and Lasqueti Islands. It conceals aboriginal heritage sites amid the spans of primary forests, rugged coasts, and sandy beaches.
Jedediah stands prevalent among birdwatchers for lodging a wide variety of Nordic, and southern migrating birds, and the undisturbed ambient by tourists crowds and extensive reception towers. Though the islands' tranquility has its own price; it is only accessible by boat.
The highest point across the island is at Mt. Gibraltar, overlooking the entire island and spectacular vistas of both Bull Passage and Sabine Channel. This outdoor playground is complemented with posh tourism and recreation facilities for lazing around the streams and fishing, or hiking up the mountain passes.
13. Fogo Island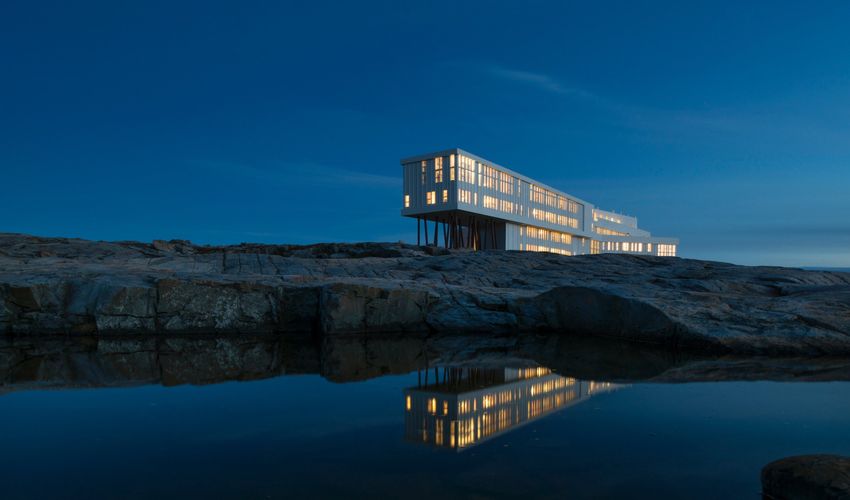 As Newfoundland and Labrador's largest archipelago, Fogo Island is a serene summer getaway, hidden from swarming beaches and hectic tourist tracks. The peaceful landscape was settled by the 16th-century French settlers, who indulged mainly in fishing in the fertile waters of the Atlantic ocean.
Apart from sandy shorelines and water recreation, the verdant coasts of Fogo's coastlines are dotted with whitewashed buildings and hearty hamlets, known for their warm hospitality. Several art centers illustrate the native art, alongside museums, including the exhibits of Canada's Flat Earth Society, other heritage sites dating back to medieval Europeans, and preexisting aboriginal tribes.
Fogo is mainly distinguished for summer festivities such as the world-famous Brimstone Head Folk Festival, masterfully prepared gourmet seafood, and most spectacular hotel rooms overlooking the rolling coastlines.
14. Bonaventure Island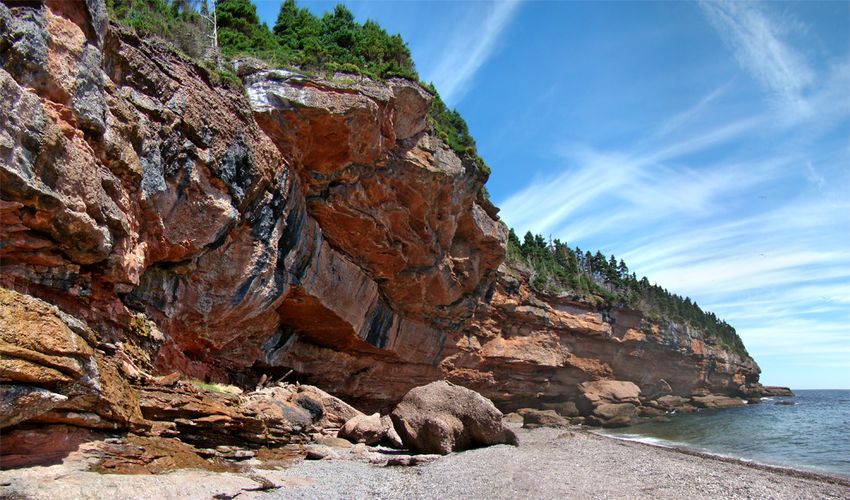 This small island is all about birds, sitting at a short boating distance from the shores of Gaspésie Peninsula in St. Lawrence Gulf. It houses over 200 species of birds as a permanent or migrating residence; although the island's protagonists are the colonies of Northern Gannets; best photographed from the boats, or if quite enough, from close proximities of these friendly creatures.
Enlisted among Quebec's most beautiful hamlets, Percé has long been the temporary residence of many poets, artists, and admirers of the island's vistas. The village features a namesake rock formation, regarded as a geological phenomenon, whale-watching viewpoints, and world-class restaurants.
15. Grand Manan Island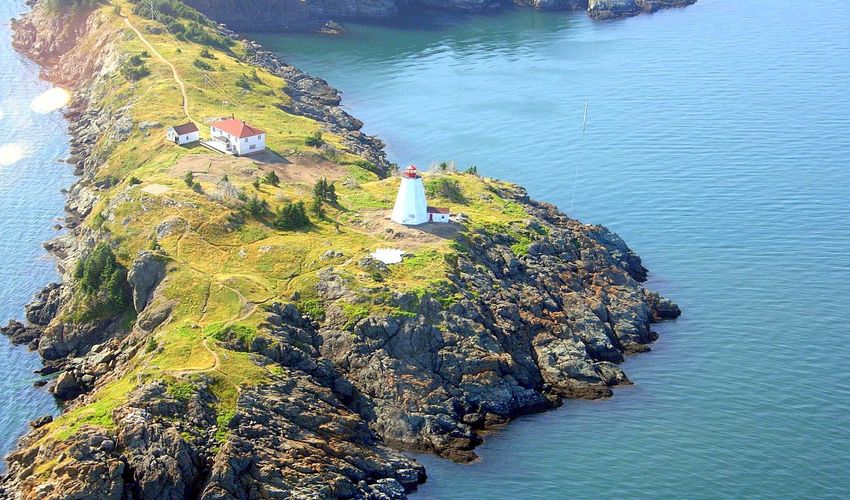 Situated in Canada's most spectacular marine landscapes, Grand Manan Island is nicknamed as the Queen of the Bay Fundy. It embraces an awe-inspiring nature and a handful of fishing villages, offering a quaint and memorable summer destination. Whether slumbering in picturesque cottages near the Grand Manan village, whale watching, savoring the regions' authentic cuisine, photographing the lighthouse on the wave-washed cliffs, or recreational adventures- Grand Manan offers it all.
Wilderness campsites bid basic furnishings for backcountry camping amid the rugged coastal beauty of the region, together with "hole camping" as a traditional alternative.
Among British Columbia's many marvels, Nakwakto rapids are measured as the world's fastest torrents. Numerous people travel to Canada to swim in the record-breaking waters, kayak, or take a boat tour. Turret Rock, otherwise known as Tremble Island, sits amid the Slingsby Channel, offering a spectacular location for scuba diving, waterskiing on the fast-moving current and vistas of British Columbia's central coasts. Though small, the island is perhaps the most recreation-favoring destination on our list.
Canada displays such a great assemblage of islands that owning or temporarily renting an island is not, the least, a far-fetched idea. You can spend an entire week (or more) of a family vacation, or even celebrate your dream honeymoon and experience a world of untamed nature, surrounded only by the people you love.