Nature, in all forms, is akin to Canadian culture, particularly curating and mastering the craft of flora husbandry. While the Canadians are known for their farming techniques and fruitful terrains, Botanical gardens are a long-standing tradition across the country's cultured townships.
Many rural oases are assigned to conserve and display Nordic plants, together with the presentation of rare species from across the world. Setting forth an exhilarating variety of flora, these displays are often accompanied by an entwining ecosystem and co-existing animal species.
Here we have introduced the 15 most enthralling botanical gardens to visit in Canada.
1. Queen Elizabeth Park and Bloedel Conservatory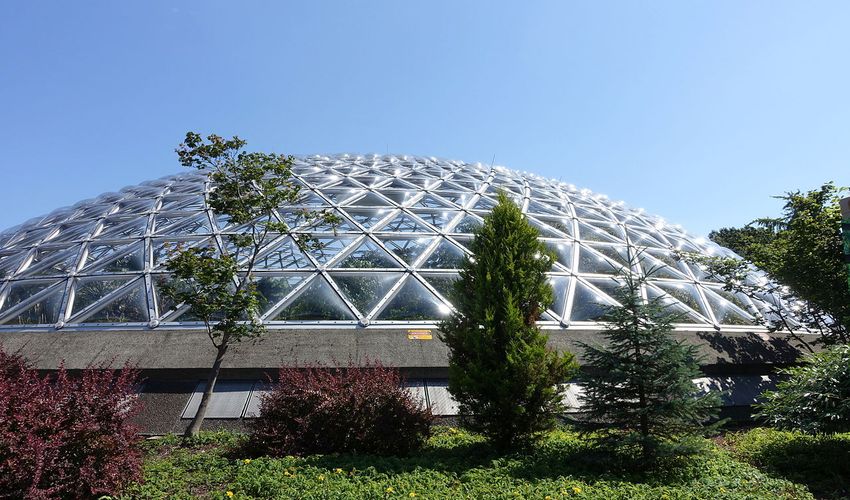 Queen Elizabeth Park sits at the urban heart of Vancouver, displaying a verdant labyrinth of native plants around an old mining pit, and an adjacent tropical mini-forest; Bloedel Conservatory is a greenhouse of exotic plants, mostly of rare or endangered species. Besides plants, it houses over a hundred birds and many insects of tropical origin. Such temperature-sensitive herbage is protected from the arctic cold within the glassed roof.
In effect, the triode domed structure of Bloedel mounts over the city and represents one of Vancouver's iconic features. Due to the bliss of BC's clement weather, the park is open all year round, offering its own elegant restaurant, with occasional workshops and seasonal festivals.
2. Niagara Parks Botanical Garden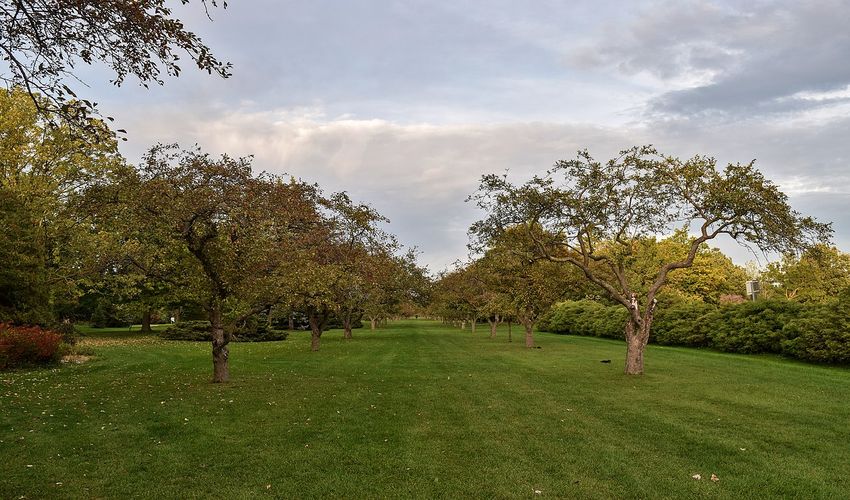 Niagara Parks Botanical Garden is all about ornamental plants, maintained with the use of both art and science. Faculty and students of the Niagara Parks School of Horticulture cultivate and perform intricate studies on ornamental plant species, together with herb gardens, orchards, food farms, and extensive lines of rose bushes.
Located at a jaunt from Niagara Falls' viewpoint on the Canadian side, the park is accessible by a scenic hike. If not a fan of walking, you can always drive down Niagara Parkway and even visit the garden while riding on horse chariot tours.
3. Van Dusen Botanical Garden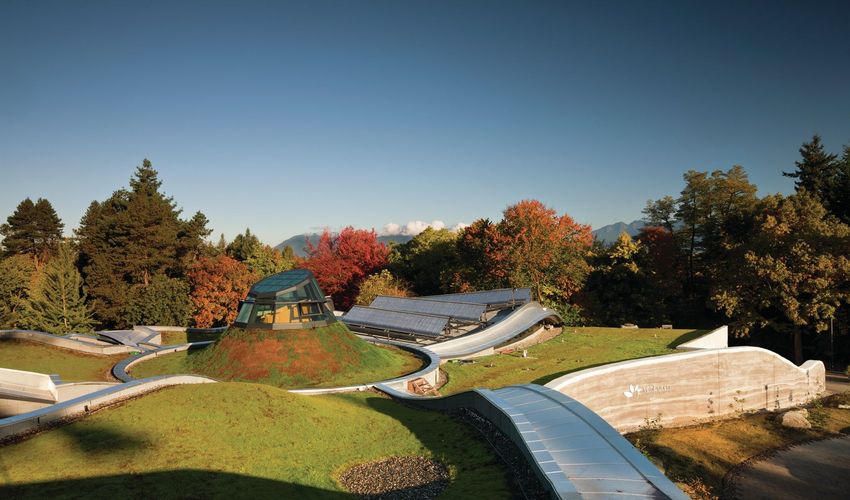 At a stone's throw from Queen Elizabeth Park, Van Dusen Botanical Garden is home to thousands of eye-popping plant varieties, man-made lagoons, idyllic passages, and terrace slopes. Apart from native plants, Japanese, Chinese and Korean gardens set forth a distinct dimension.
It is mentionable that these gardens were established after a group of plant enthusiasts and botanists shared their interests, and founded the herbaceous refuge. Still today, intellectualism pulsates at the very heart of the park, featuring many workshops, art and photography classes, and intermittent events including the weekly blossom celebrations and seed harvesting sales.
Glowing Halloween themes, the festival of lights during Christmas, and spectacular autumn foliage are the parks' timely specialties.
4. UBC Botanical Garden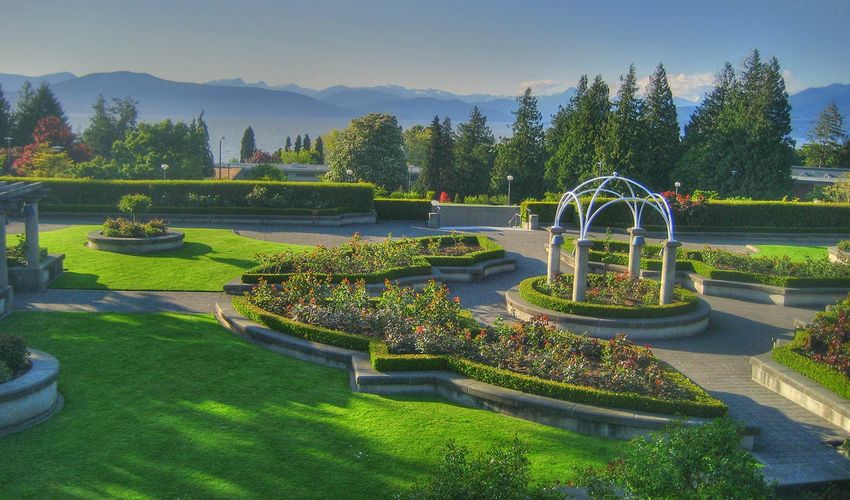 As the oldest university botanical gardens in Canada, UBC Botanical Garden covers from nearly a century old bonsai gardens to alpine plants, BC's native species, and even medicinal herb gardens.
The faculty campus embraces a Japanese garden, known as Nitobe Memorial Garden, which was built in the honor of the noble Japanese residence of BC, Nitobe Inazō. Scenic trails and lotus covered ponds, Japanese art adornments, and a roji tea garden for a taste of Japan's robust flavors at the garden's tea house- the entire sanctuary is one of Vancouver's true treasures.
5. Butchart Gardens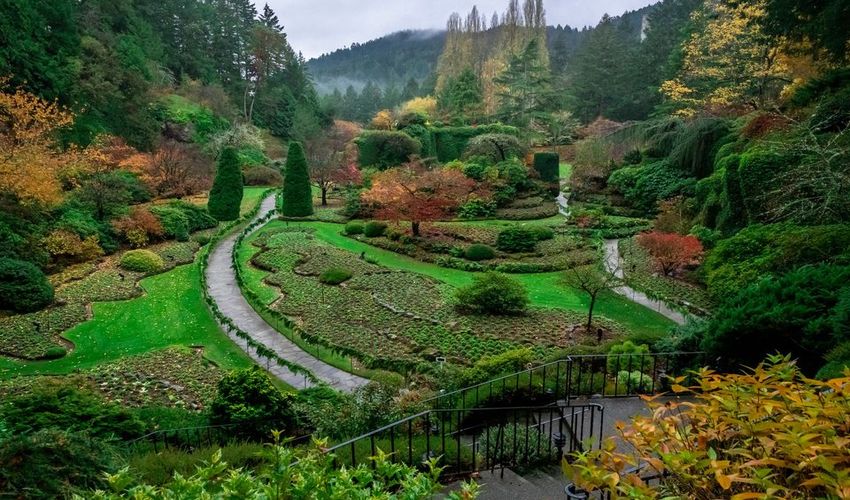 In the southernmost point of Vancouver Island, Victoria bids a certain charm in all aspects, including the botanic Butchart Gardens. The location was previously used as a cement quarry, marking an esteemed national historic site today. Waterfalls, several decorated fountains and bronze statues found along the groomed pathways, the Japanese garden, ornamental birds from around the world, and the delightful rose bushes of the Italian garden- all combine a fairytale-resembling ambient.
As a round year destination, an array of festivals and seasonal events take play here; fire shows, a decorated skating rink, and Christmas themes are the winter favorites in Butchart, while summers are beaming with lively jazz and rock performances.
6. Tofino Botanical Garden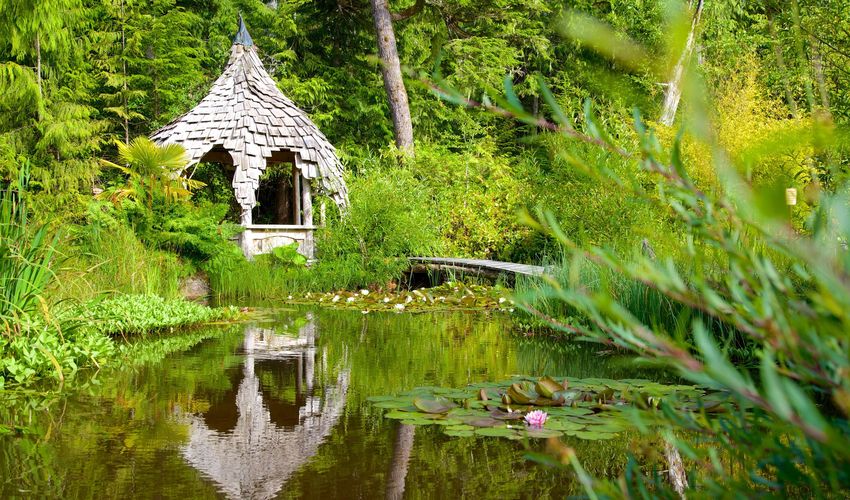 While exploring Vancouver island's wonders, visit the western rainforest belt, located at Pacific coastlines. This temperate ecoregion house Tofino's Botanical Garden, a fascinating collection of sculptures and paved passages amid the lush tangle of native plants, Asian gardens, tulip, and rose beds, and even elfish structures- blended into the woodland backdrops. Small ponds mark the best spots for bird sighting, with the background symphony of frogs and buzzing dragonflies.
As a point of natural and intellectual mingling, the garden indulges in many artistic activities, such as art performances, exhibits, an intellectual café and much more.
7. Annapolis Historic Gardens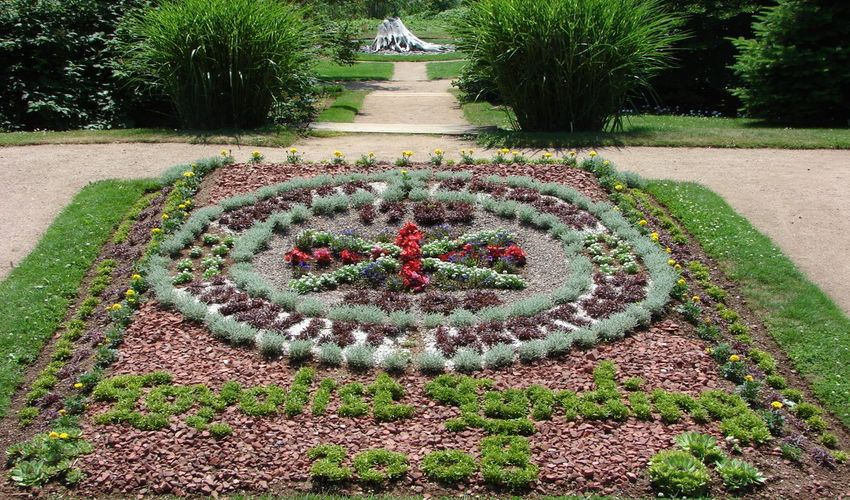 At the cultural core of Nova Scotia, Annapolis Historic Gardens focuses on the gardening history and culture of Canada since the medieval European immigrants. Although the town was an epicenter of the British kingdom here in Canada, most of the techniques and plant husbandry resemble the old English ways and later mingled with Acadian techniques. The ancient skills, the innovation of farming craft in time, and all tools and material supporting the process comprise the displays at the historic gardens.
Over three thousand exotic plant species from Europe and North America are sheltered here, besides orchards, finely grown food farms, and an extensive collection of eastern Canadian roses.  Garden visits are available from spring to the end of summer like the rest of the year, the cold spells leave nothing but barren trees and farmlands.
8. Hamilton's Royal Botanical Gardens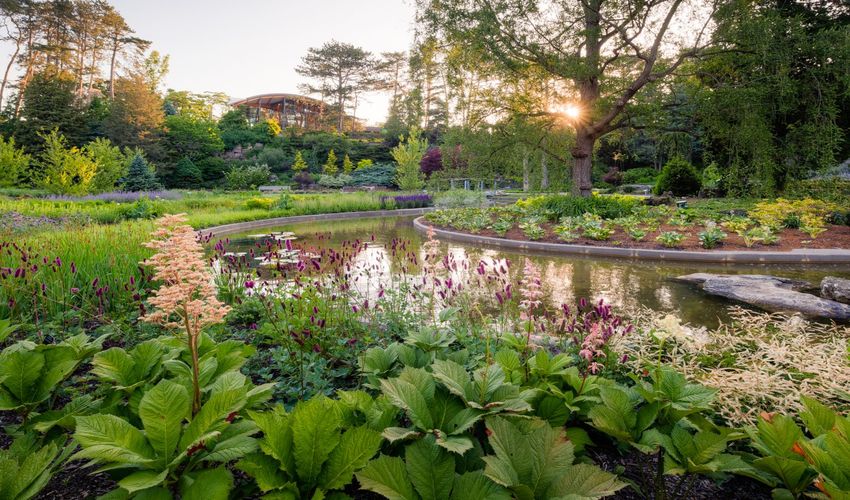 Designated as a natural historic site, Royal Botanical Gardens were established on the verdant plains of Hamilton in the early 20th century. While concealing a wealth of nature and variety of wildlife, it functions as an urban wildlife reserve and an elaborate botanical education center with adjacent libraries and museums.
Gathering the most refined artists, botanists and other intellectuals have put together first-class horticulture; types of which are unmatched in its kind across the country- and a must-visit location on our list.
9. Jardin botanique de Montréal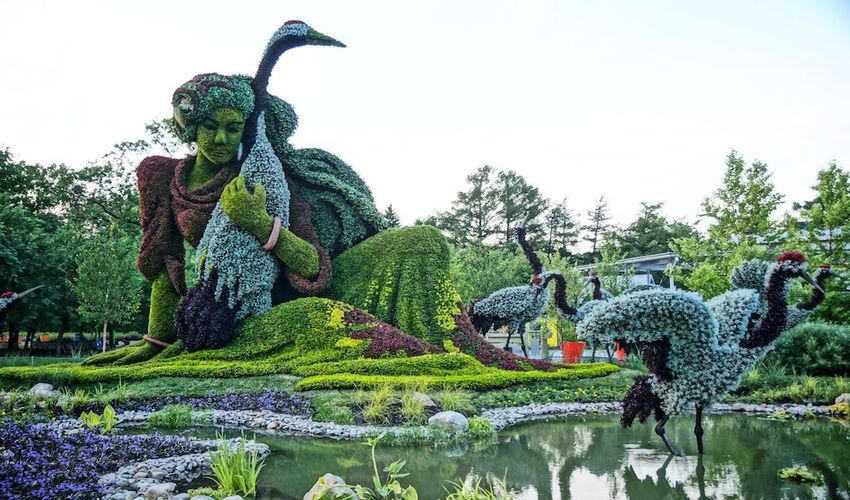 Enlisted among the world's largest botanical gardens, Montreal's Botanical Garden encompasses vast rolling hills coated with thousands of mesmerizing plant species. Additionally, over ten greenhouse displays of rather sensitive and exotic florae offer fascinating collections, while celebrating their weekly blooms.
On the cultural side, Frédéric Back Tree Pavilion presents educational workshops and interesting programs to raise awareness about plant life, particularly the significance of trees' role in our planet. A series of cultural gardens honor the multicultural aspect of the town, embracing Japanese, Chinese, and First Nation gardens.
During the winter, most activities take place inside the heated greenhouses, both pleasant on the eyes and skin. Festival of Butterflies Go Free takes place every April; mass numbers of butterflies and moths that have hatched after the cold of winter are released to the wild, subsequent with first spring blooms in the outdoor gardens.
10. Kingsbrae Garden
In the heritage town of St. Andrews, Kingsbrae Garden is where ancient craft meet modern wisdom. It boasts from animal reserves, birds, sweeping beds of flowers and shrubby plants, lined with ponds and small streams. The garden is maintained using the region's ancient farming techniques with the help of talented botanists as well as scientists. Art too has its way in Kingsbrae, reflected in countless sculptures, conceptual art designs, and even an art residence arrangement.
A farm animal petting zoo features the favorite activity of the young visitors, together with seasonal events, such as the annual oyster festival of New Brunswick. Garden Café, the botanical park's restaurant, is one of New Brunswick's best diners, offering gourmet dishes made with farm-fresh ingredients.
11. Muttart Conservatory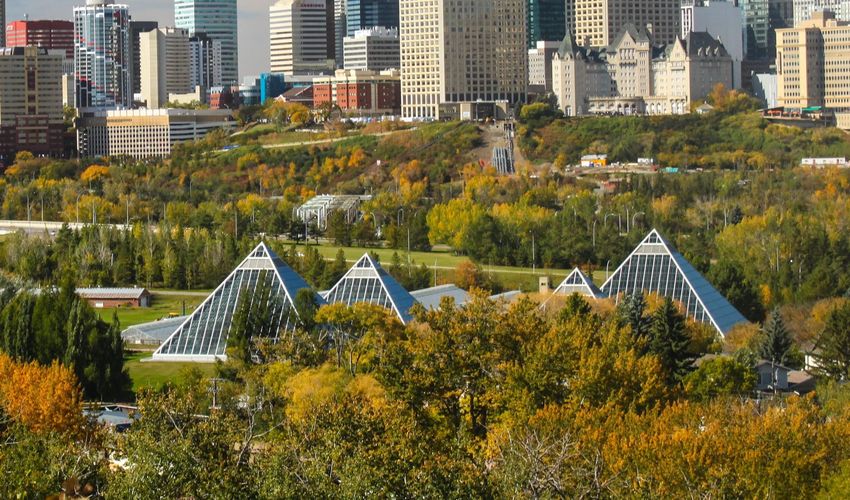 Edmonton's futuristic urban infrastructure has given rise to its otherworldly indoor gardens; Four glass pyramids conceal a wealth of plant species from Canada and most peculiar destinations worldwide. Lounging amid the river valley, Muttart Conservatory is a year-round attraction and one of Edmonton's hottest destinations during the colder months. The garden's protagonist is the Giant Corpse Flower, neighbored with numerous other tropical species, all of exotic in essence.
During the summer blooming season, Muttart hosts different shows and creative displays of the garden's colorful blooms.
12. University of Alberta Botanic Garden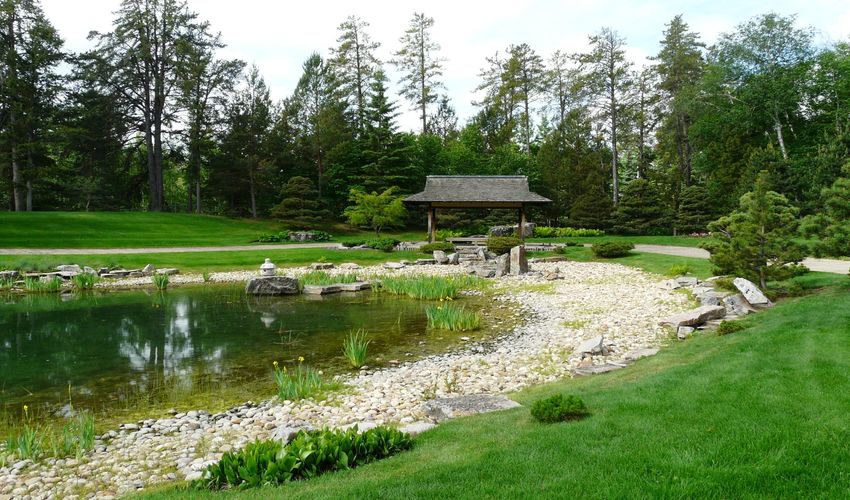 Sitting just outside the urban perimeter of Edmonton, the University of Alberta embraces a splendid botanical garden. Due to the northern location, most plants in the garden are resistant to cold, alongside indoor plant exhibitions and complex biotomes.
One of the greenhouses is dedicated to Kurimoto Japanese Garden and best known for its assemblage of awe-inspiring butterflies. Some gardens even hold a cultural tone, presenting native farming beds, and educational workshops for all age groups.
With a curious history, the management of these gardens are rooted in divergent origins; started as Devonian Botanic Garden that was destroyed by natural disasters. Later it integrated with new management, with the help of an oriental educational institute, inspiring layouts designed with the Islamic garden styles. The Annual Festival of Opera al Fresco is the park's special in June, offering world-famous opera artists presented by Edmonton Opera company.
13. Fredericton Botanic Garden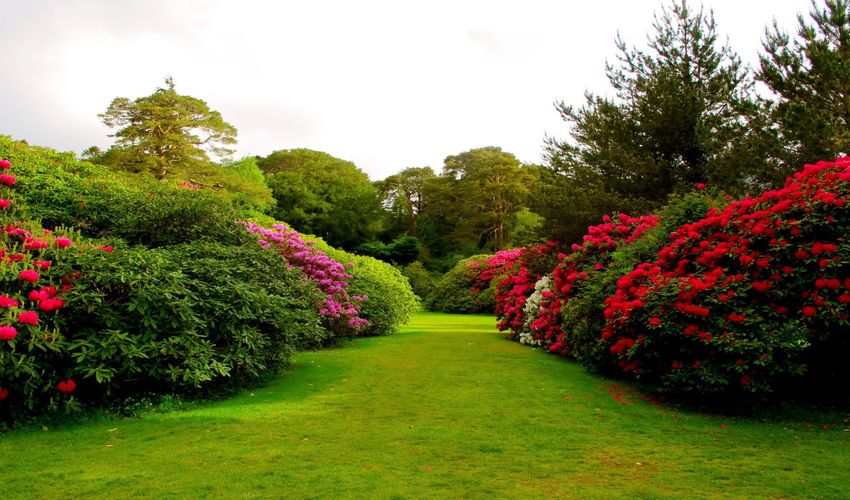 Located on the western edges of Odell Urban Park, Fredericton Botanical Garden is renowned for its fine monument, horticulture, and extensive hiking trails along the tree-arched passages. There are both indoor exhibitions and masterfully curated plant species outside, together with medicinal herb beds and food farming- lush greenery stretches in all directions here.
The gardens offer a library that provides great resources in the relevant fields. As a nature-inclined research center, the park aims to educate the visitors about plant life, handling of wild and domestic plants. The fascinating land space of this urban oasis attracts many people from spring to late summer. Apart from nature enthusiasts, it is often to come by landscape photographers, or artists driving inspiration of the mesmerizing surroundings.
14. Tilford Gardens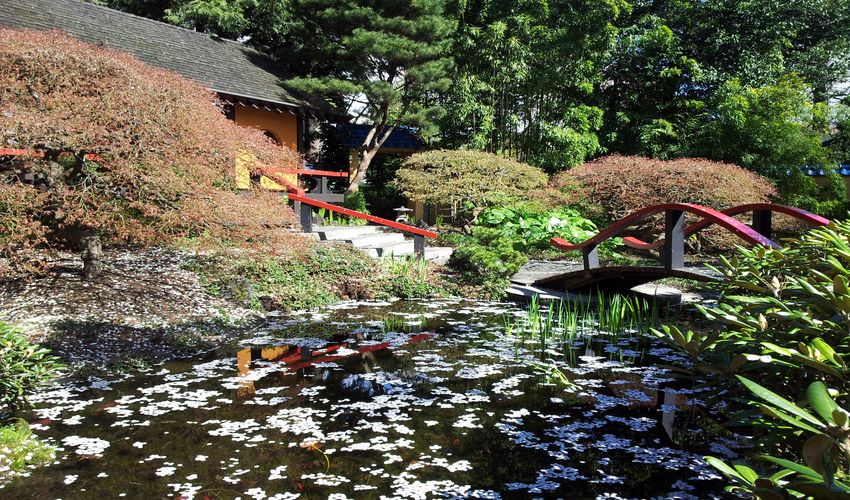 In the northern neighborhoods of Vancouver city, Park and Tilford Gardens take the visitors from the town's industrial facade to a peaceful and verdant haven. The area was occupied by the old Park and Tilford Distillery and later developed into themed gardens. Talented artists and botanists were hired to create an ecosystem of waterfalls, streams, flowerbeds, placid ponds, and large aviaries.
Encircling the central zones, flower beds change colors through the seasons, producing distinctive flower blooms. Although as small as only three acres, it embraces eight themed gardens, each with unique enraptures. British Columbia's mild weather throughout the year permits the garden to thrive in all seasons, setting forth an astounding destination free of charge.
15. Dorothy Harvie Botanical Garden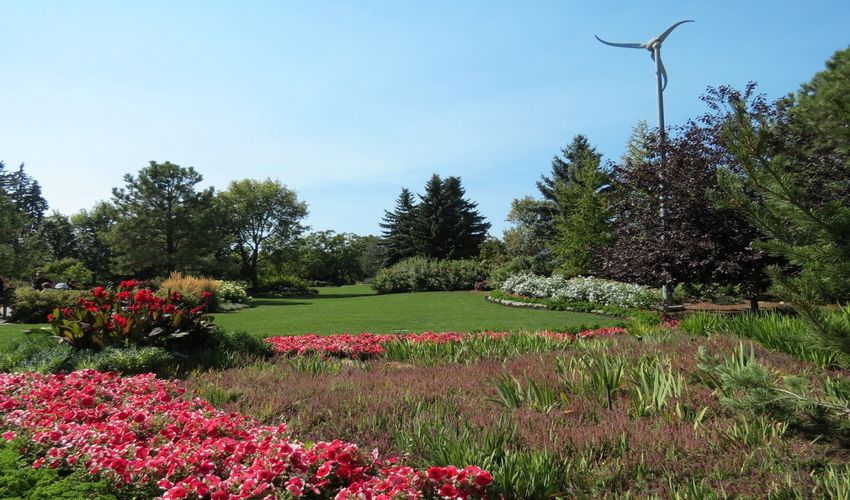 Canada's historic capital and tourism hub, the charming town of Calgary, offers numerous entertaining wonders; from high altitude ski resorts to modern entertainment at its finest, the Calgary Zoo, and its zoological gardens. Dorothy Harvie Botanical Garden dates back over thirty years, sheltering a handful of motif gardens.
Mixtures of plant species here are hardy and resistant, defying the sub-zero temperatures during the winter. Indoor gardens present rainforest species, and tropical fruit orchards, linked via groomed passages to the adjacent ENMAX Conservatory home to many birds and interesting insect species.
Except for the mentioned locations on the above list, the entire country is dotted with botanical gardens, plant research centers, and flora reserves amid the national park such as the Life Zones in Jasper National Park. Whether you are a photographer or simply a nature enthusiast, we suggest the following destinations that have missed our listing;
Nikka Yuko Japanese Garden was built by the renowned faculties of a Japanese university. It features Japanese art and architectural pieces exported from Tokyo, while the garden itself is entwined with Buddhism and Zen concepts at the core. Beside scenic landscape, it boasts extremely eastern elements such as a Wishing Well, or the dry rock garden.
Assiniboine Park Conservatory lies at the heart of the park, sheltering thousands of plants from Manitoba's native terrains, other parts of the country, and few international additions. The botanical conservatory is famed worldwide for its mass blooming season, enchanting English gardens, and hundreds of artworks.