Australia is home to several unique animals that are unlikely to be found elsewhere. These flora and fauna peculiarities have turned the country into a destination for wildlife tourism while standing as one of the world's most advanced animal conservation activists for both national and off-border exotic creatures.
If you are traveling through the Australian terrain, you may not have the time to catch sight of these magnificent creatures in their natural habitats.
Besides, visiting the zoos provides an opportunity to feed these majestic creatures, and watch their astonishing details from close by while spending quality time with your family in modernly structured zoos with snack stations, informative tours, and fun activities.
1. Melbourne Zoo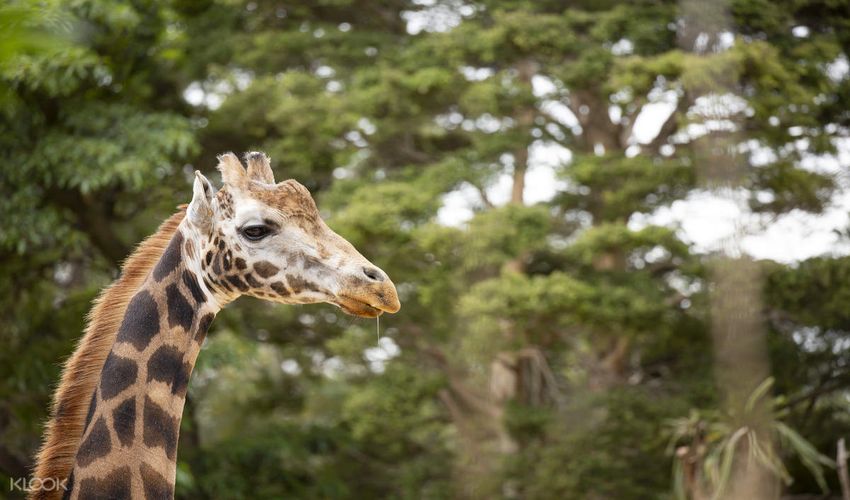 Dating back to 1870, Melbourne zoo is a world-famous animal exhibition center, located within the famous Royal Park. There are over 5000 guest residents from around the world in this zoo, ranging from native kangaroos to open range herbivore African savannah giraffes to American black bears, Canadian otters, and domestic animals and petting areas.
Apart from the entertaining aspects, this zoo is one of the forward-leading establishments in the battle against animal extinction.
2. Australia Zoo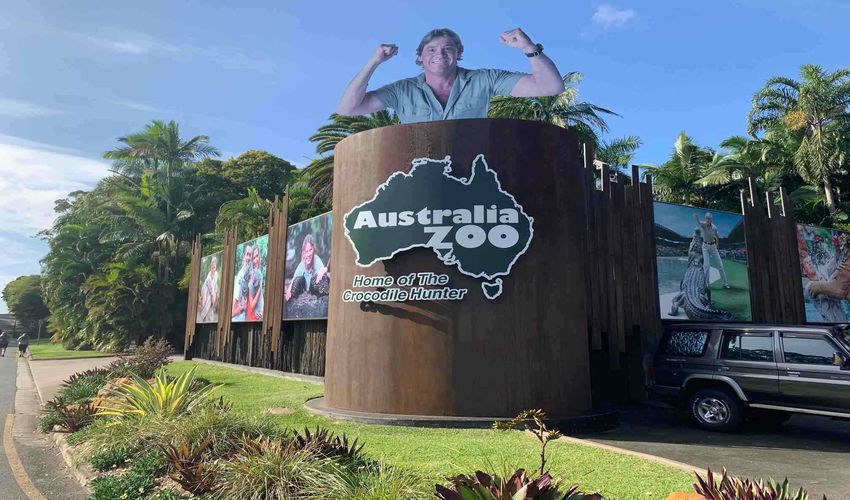 Just a short drive from the surfacing havens and magnificent white sand stretches of Sunshine Coast, Australia Zoo houses several intriguing habitats.
The initial foundation of this animal reserve dates back to 50 years ago, founded by the Irwin family; although the zoo was always a point of interest in Australia, it earned its international fame after their son's TV series known as the Crocodile Hunter.
It encompasses a stadium of 5000 seating capacity called Crocoseum, a tiger temple, a rainforest habitat, the Asian Elephantasia, an African safari, and over an integral view, the Bindi's Island and its panoramic treehouses.
3. Featherdale Sydney Wildlife Park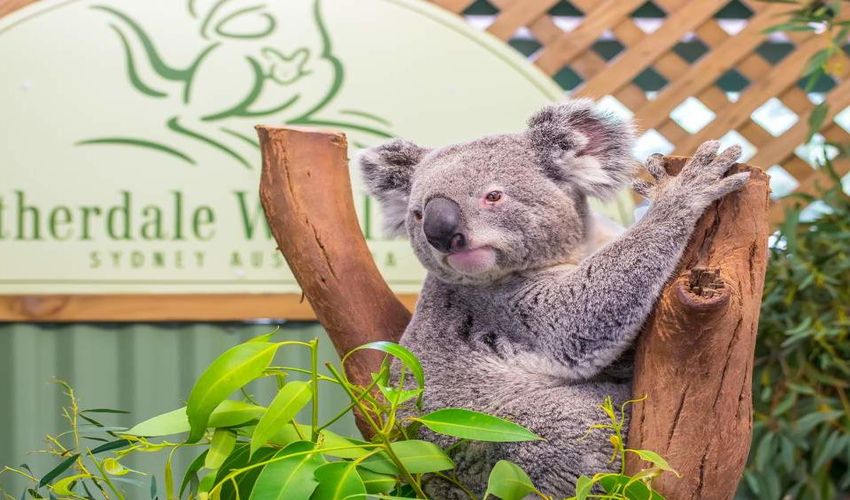 If you want to visit native animals, Featherdale Sydney Wildlife Park is just the place; it shelters over 300 animal species in a characteristic outdoor setting. From kangaroos to koalas, to the world's rarest creatures like the platypus or echidna, and some of the deadliest reptiles all are gathered and sheltered in the realistic replica of their natural habitats.
Friendlier animals are designated in feeding and petting chambers, where you can take a selfie while feeding the cheerful kangaroos.
4. Lone Pine Sanctuary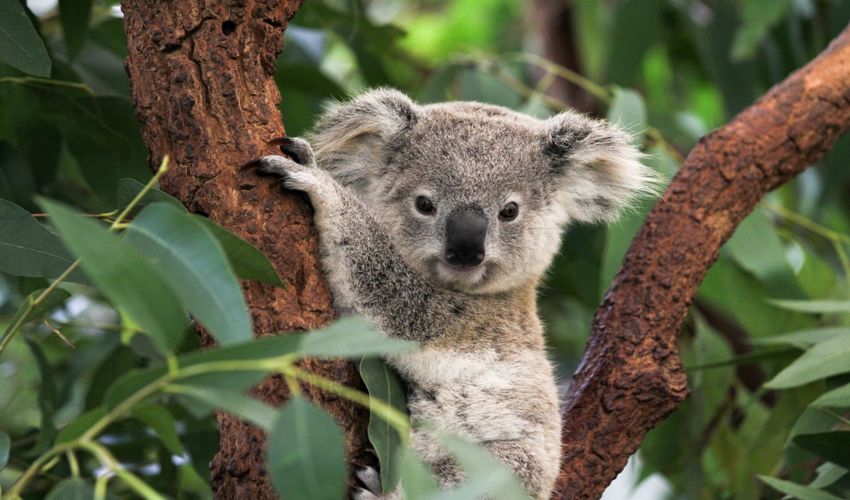 This is another destination for a close encounter with the Aussie animals, with a whole lot of fun activities on the side. The sanctuary is primarily dedicated to the graceful koalas and ranked as the most populous koala conservation center by the Guinness World Records.
The establishment started as a refuge for the orphaned and injured koalas and flourished into a loving home for these fuzzy creatures over time.
Besides feeding and cuddling up for a few moments with the incredibly endearing koalas, there are over 50 other species of native animals including kangaroos, Tasmanian devil, Platypus, Wombat, and rare Dingo dogs.
You can hand-feed the kangaroos or take a photo of your lifetime in the lush background of the park.
5. Adelaide Zoo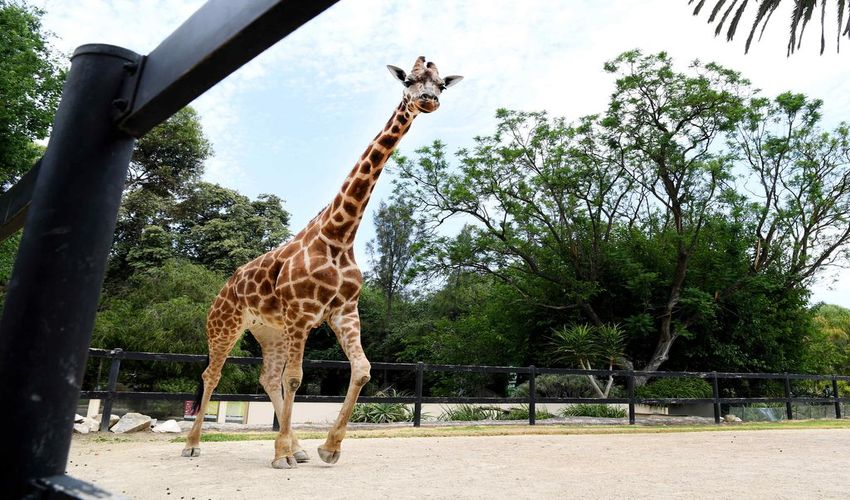 The speciality of Adelaide Zoo is; catering for the world's most exotic and endangered animals, housing over 250 species and 2500 mammals, reptiles, birds, and water-dwelling creatures.
Animals from all continents are gathered here for exhibition and conservation purposes; Flamingos, African lions, elephants, siamang gibbons, and one of the world's largest pandas- only to name a few.
The zoo runs several educational programs for children and adults with day and night tours- for visiting the nocturnal hunters.
6. Taronga Zoo in Sydney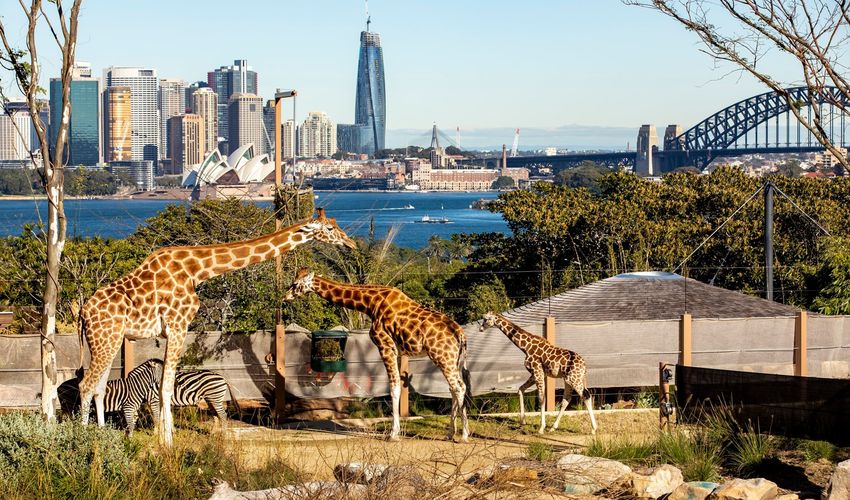 Known as one of the most biodiverse zoological regions in Australia, Over 350 species and a sum of 4500 animals call the Taronga Zoo home. It lounges on the scenic harbor of Sydney, constantly fascinating its visitors over the past hundred years.
In addition to spectacular Australian animal habitats, the zoo is a refuge to exotic animals from around the world and marked as an advanced research and conservation center.
Among the many exceptional features, this eco-park offers a skyline safari that bids a comprehensive and bird-eye perspective of its rare residents.
7. Phillip Island Nature Park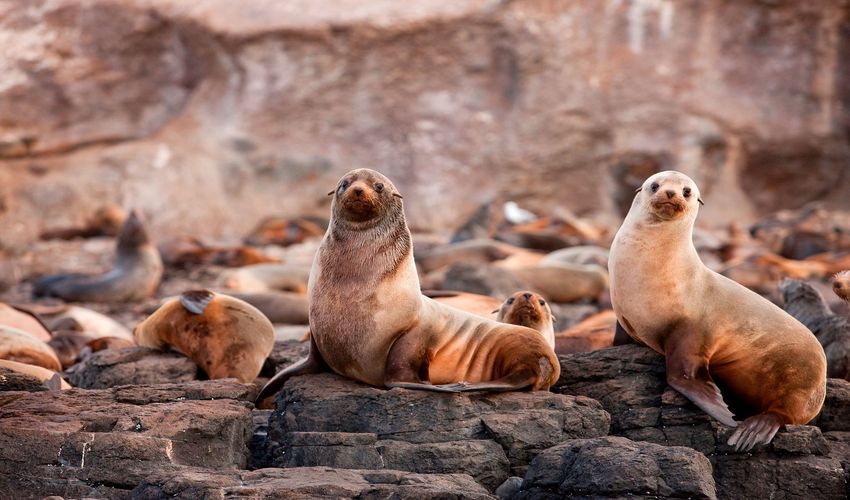 Combining a dazzling coastal setting akin to Australia with myriads of rare creatures, Phillip Island Nature Park is a must-visit destination. An hour's drive from the art-ridden city of Melbourne, the nature park protected the world's smallest penguins, seals, koalas, and other native species.
This center runs as a nonprofit organization and is committed to the preservation of animals, reforestation, and other nature benefactor projects.
All the profit from the visits and sales of themed products is channeled towards their wildlife preservation projects.
8. Hunter Valley Zoo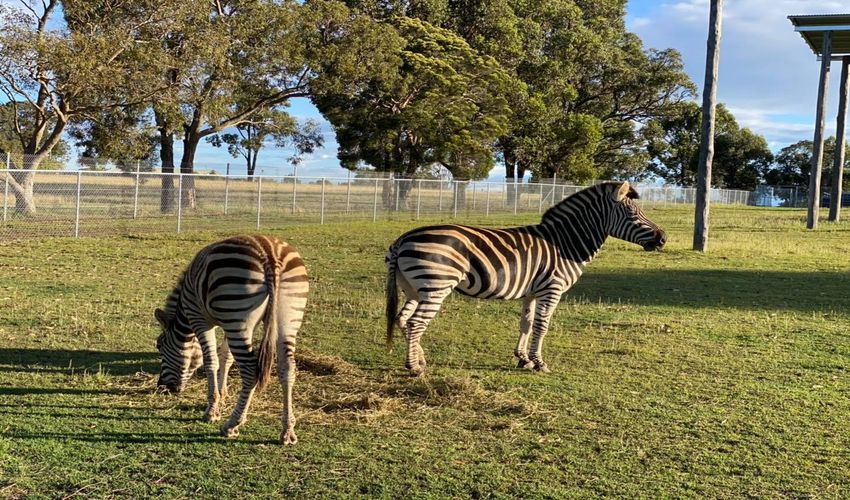 Encircled by the Nulkaba's wine country, Hunter Valley Zoo covers ten acres of realistically created habitats. It shelters a large variety of Australian animals and exotic species from around the world.
You can feed and spend time with the zoos' friendly residents including the leaping lemurs, meerkats, the adorable tamarins, the squirrel monkey- only to mention a few.
Celebrate a special birthday here, or take the whole family on an educational tour, and after that head to the scenic highland hotels in one of Australia's oldest settlements.
9. Werribee Open Range Zoo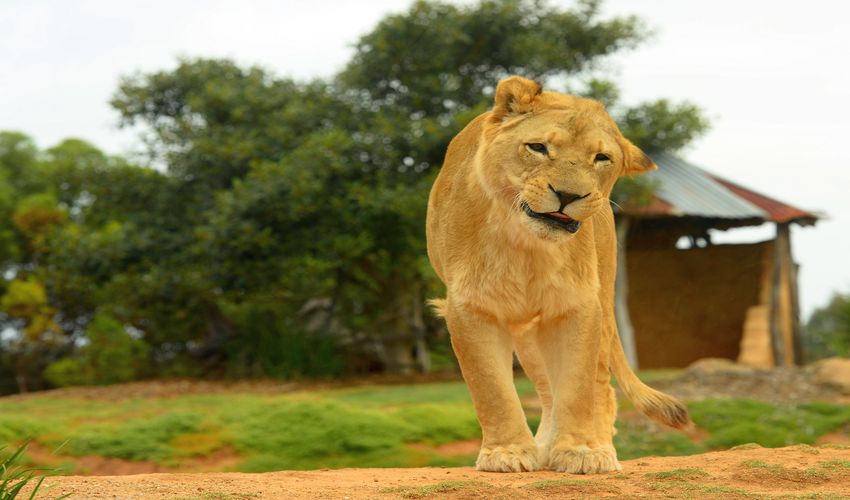 Within the urban boundaries of Werribee, the city of rose gardens and equestrian culture, Werribee Open Range Zoo is an Australian icon that draws its inspiration from the mesmerizing landscape of Africa.
As a themed zoological park, it encompasses mostly African animals in an open range setting on a vast 556 acres, to bring a true African experience to your Australian visit.
A smaller portion of the zoo is also assigned to the native animal habitats with playful kangaroos for an Aussie touch to the whole scenery.
10. Currumbin Wildlife Sanctuary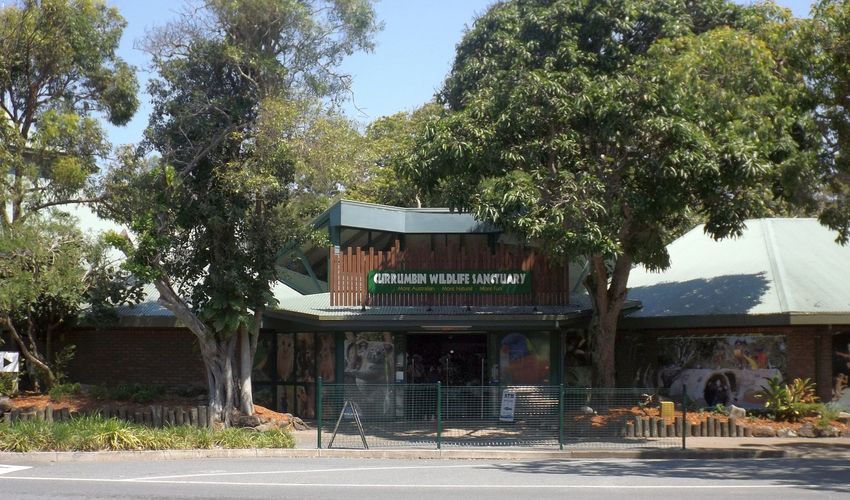 This sanctuary was a veterinarian foundation to care for orphaned and injured animals, which slowly was shaped into a delightful haven of lush gardens and colorful birds on the Australian shores.
It is situated on the forest embraced terrains of the Gold Coast; the sanctuary is listed as a national heritage for its magnificent gardens and exemplary rehabilitation centers -in harmony with the most advanced research.
From koalas to kangaroos, to rainbow lorikeets and an exceptional variety of native fauna- these wildlife-sheltering gardens offer it all.
11. Tasmania Zoo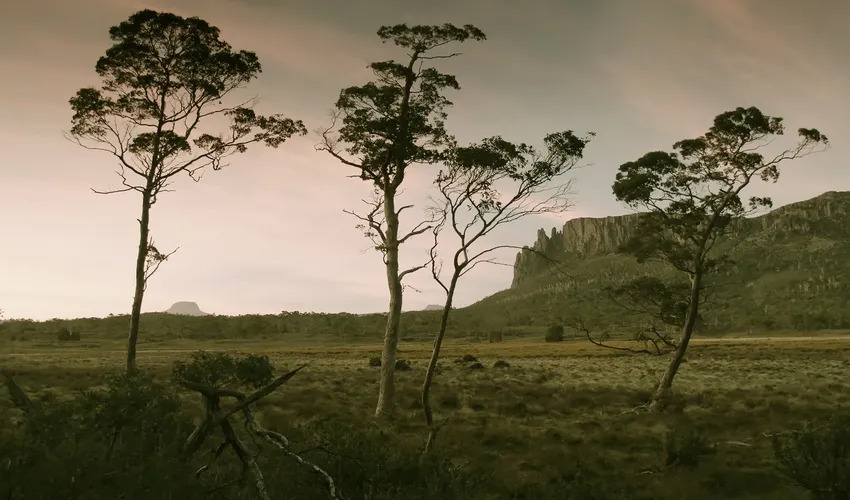 Tasmanian devils, unlike their sinister name, are one of the world's most adorable, plush, and friendly creatures; if you want to see one up close, Tasmania Zoo is the place to go to.
Ranked as the northern territory largest zoo, you can find the renowned Tasmanian creatures from exotic mammals, emu birds to kangaroos, and a variety of reptile species living amid the old-growth native bushlands of Tasmania forests a sweeping landscape unlike any other on the planet.
12. Zoodoo Wildlife Park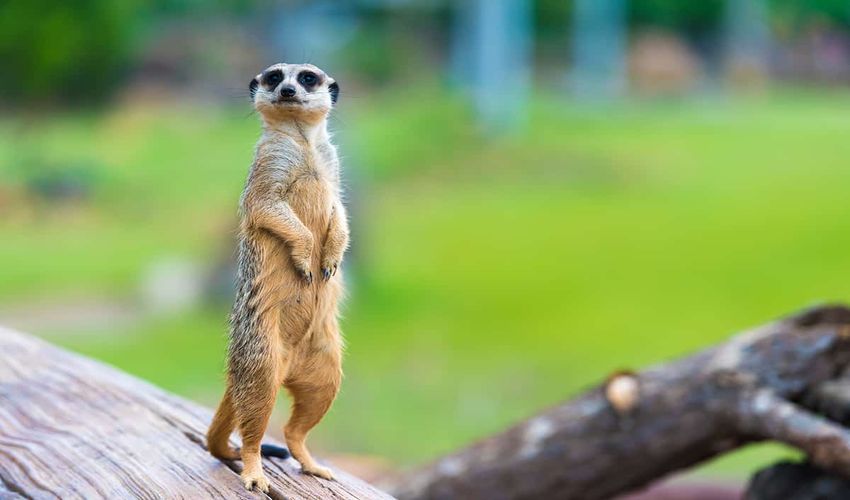 Although a compact zoo, Zoodoo Wildlife Park is a perfect destination for families with lots of animal interaction with no age limit, feeding chambers, and native animal species. There are kangaroos, wallabies, emus, koalas, and the famous Aussie reptiles, together with domestic animals, a pony farm, and exotic species from around the world.
The zoo is situated in the vicinity of Hobart, the artistic harbor town with a touch of European urbanscape and much to see and do.
13. Healesville Sanctuary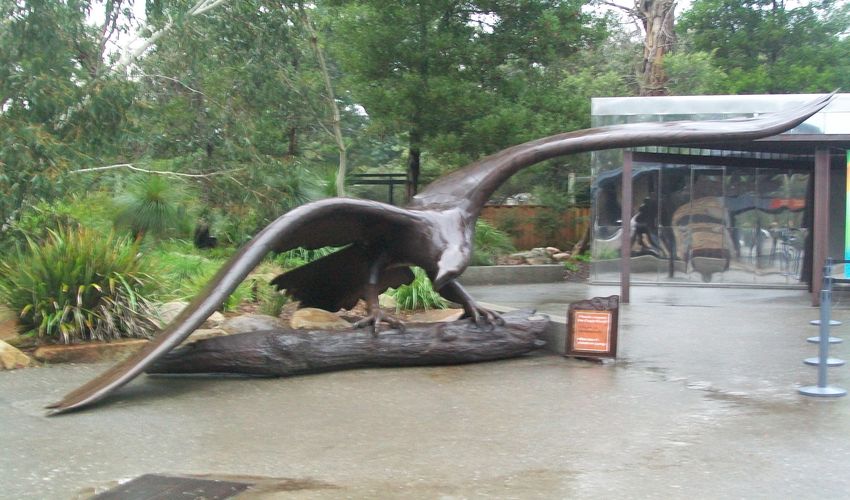 Another dedicated zoo for native animal species, Healesville Sanctuary features spectacular native habitats, a network of tree-lined hiking paths that guide the way.
The zoo is constructed amidst the Yarra Valley, and its natural old-grown bushlands, where all the animals are already at home.
The valley is also Australia's oldest wine region, embraced by lush forests for outdoorsy adventure, shopping, wine tasting, and visiting art galleries.
14. National Zoo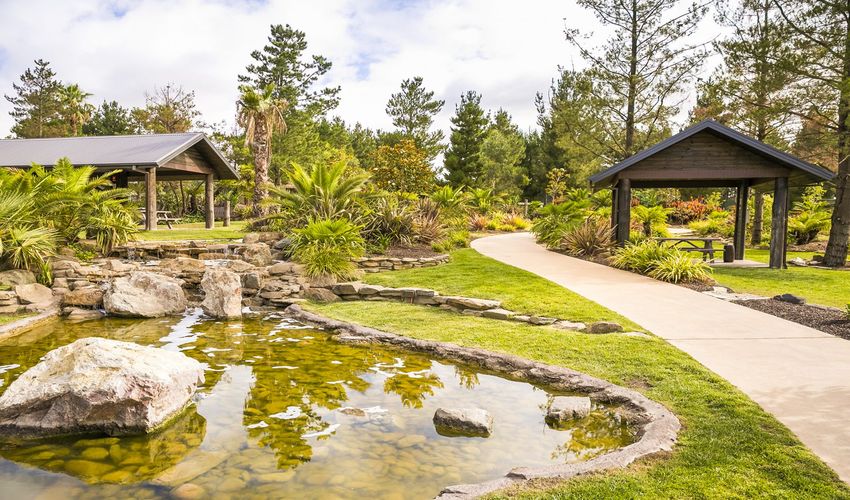 The capital city of Australia, Canberra, is a nature-entwined settlement, hence nicknamed the Bush City. Amid the verdant rolling hills, the national zoo remains an Australian icon and a bucket-list destination.
It is a conservation center and exhibit for native animals, African savannah dwellers, Asian beers, and rhinos with several encounter areas; children's playground with friendly kangaroos, hippos to white lion feeding dens, to fun overnight stays with an overview on the animal captivities.
15. Perth Zoo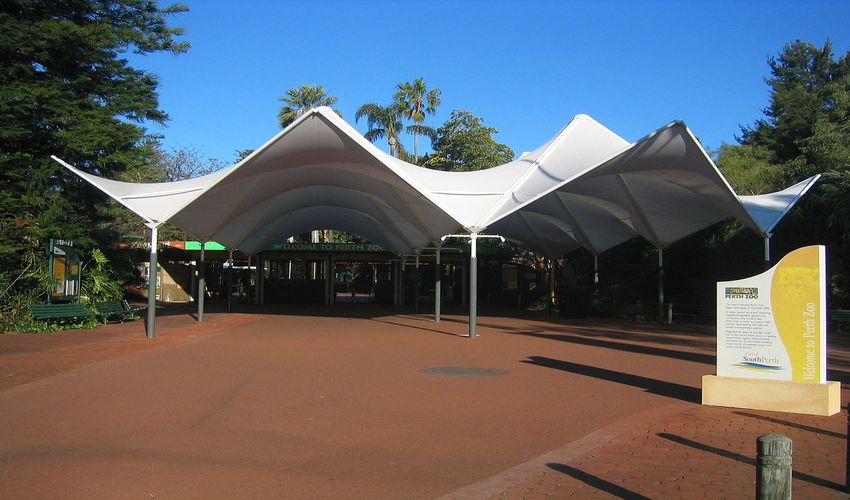 Covering an area of 41 acres of native and exotic animal habitats, the zoo is famed more as a conservation center than an exhibition ground. It houses over 164 species and 1200 animals, all catered by the most innovative standards.
From looking at the accurate replicas of exotic habitats to feeding the friendly giraffes and kangaroos, there are several tours and educational programs available along with leisurely strolling pathways.
However, animals are not the only protagonist; this characteristic zoo is located over the plains of Western Australia and famed for its variety of botanical wonders and lushly grown themed garden.
16. Alice Springs Desert Park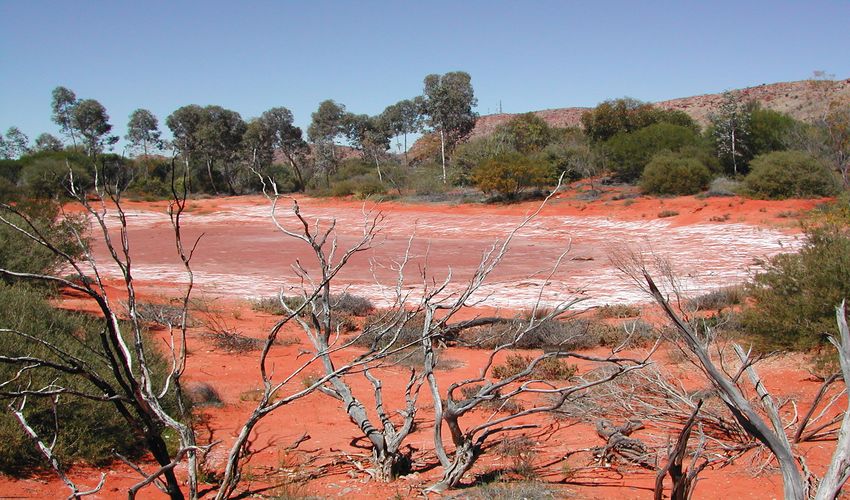 Sitting just on the outback boundaries of the artistic town of Alice Springs and the arid foothills of MacDonnell Ranges, the Desert Park offers scenery like none other. The quintessential barren plains and heath shrubberies are combined with the most dazzling reptiles and desert-dwelling creatures.
Besides the daylight tours around the endangered exotic native animals like Bilby, Barking spider, the dingoes, and dragon reptiles, the night tours open the doors to a whole different world; the desert comes to life at night, with nocturnal predators and a rich display of the natural dynamic between the desert residents.
17. Sydney Zoo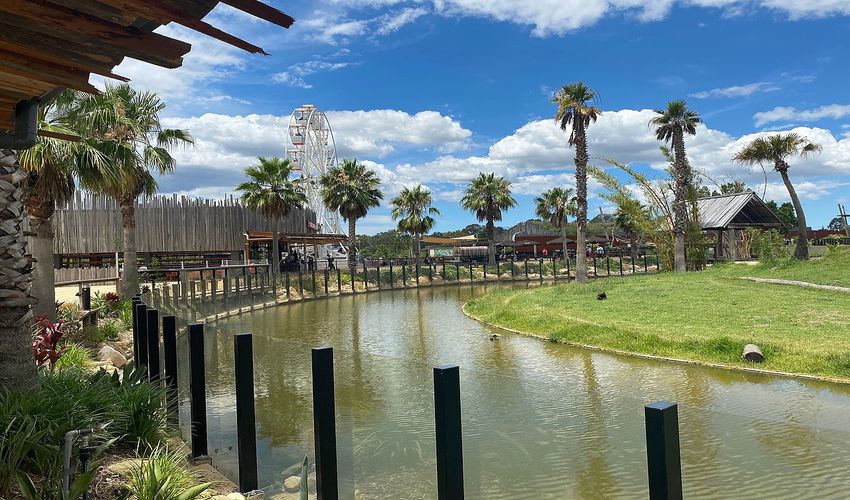 Located in the western parts of the metropolitan of Sydney, Sydney Zoo is named as a world-class family destination with over 30 habitats for exotic animals and native Aussie residents. It is stationed a few kilometers from the Taronga Zoo, although it boasts a diverse feel and animal varieties. What makes this zoo really stand out is its ranking as one of the world's largest reptile houses and nocturnal habitats.
This innovative animal conservation center is also highlighted for using technology and ingenious engineering for the enhanced well-being of their animals.
18. Tasmanian Devil Unzoo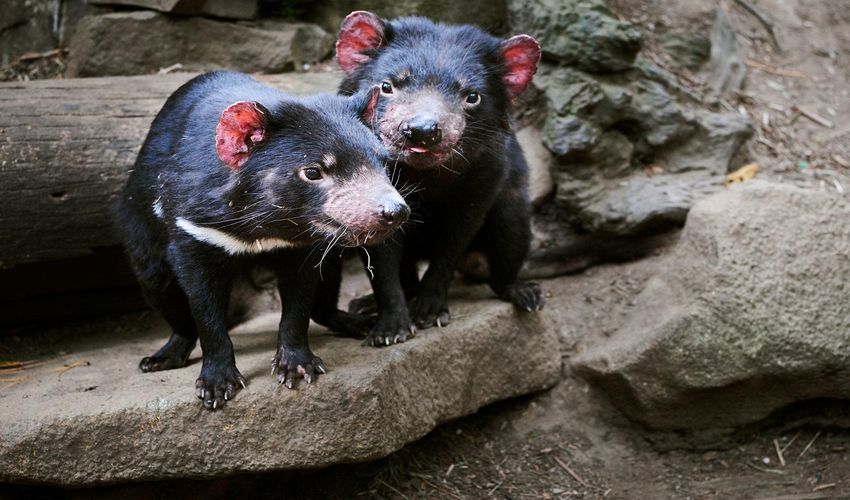 As suggested by its name, the Unzoo has been designed to care for animals without keeping them in the traditional captivity, or as their website claims, "creating a zoo for the future".
The park is a refuge to the endangered Tasmanian devil, together with kangaroos, possum and pademelons, and over 100 bird species in the Bird of the Bush habitats. Animals aside, this Tasmanian wildlife center also has a green thumb, offering spectacular gardens with several rare botanical species.
19. Caversham Wildlife Park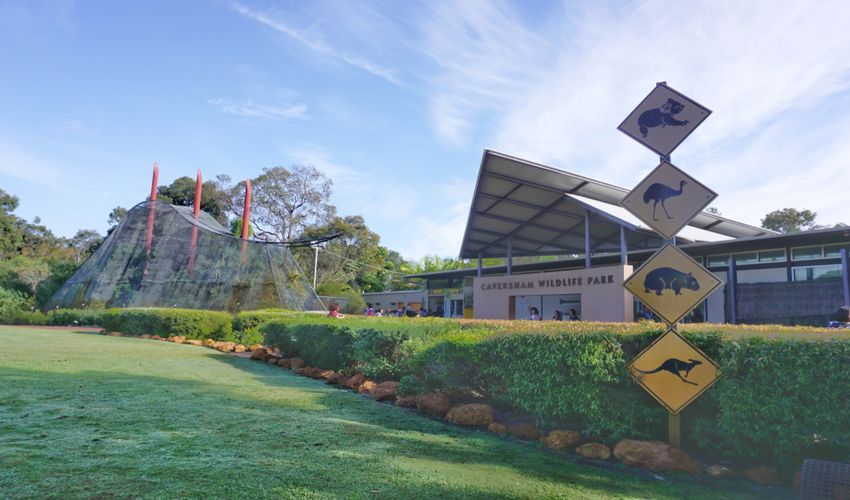 In the aboriginal territory of western territory, Caversham park marks an ideal destination for all age groups. It is the stamping ground to Australian native animals, fostering from astonishing reptile varieties in the reptile house, to kangaroo and penguin feeding frenzy, to cheerful animal farms and petting zoos.
The park performs daily farm shows alongside educational tours.
Beneath the fuzzy and friendly appearance of the park, this center is noted among the most important wildlife conservations in the western region, with breeding programs for endangered species.
20. Australian Reptile Park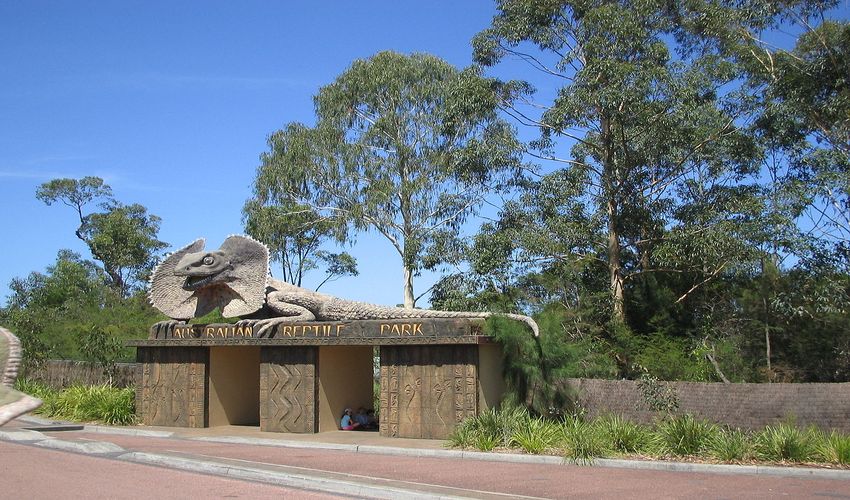 A fan of reptiles and their mysterious beauty, visit the exclusive Australian Reptile Park. This scenic refuge offers fun playgrounds for children and encounters areas for native mammals such as koalas, kangaroos, and quokkas.
Although the star guests of this wildlife center are a series of fascinating reptiles ranging from the vicious monitor lizards and komodo dragons, to cute and colorful geckos, sided with habitats of giant yet friendly pythons, Galápagos tortoise feeding exhibits, dragon reptiles, and more.
Besides the exhibitions, the park is dedicated to a noble cause; it is involved in the venom milking program of poisonous spiders and over 250 venomous snakes for lifesaving antidote production.
Our Final Suggestions
Here are two more zoos that we would like you to visit when traveling through Australia;
Dubbo Western Plains Zoo
Western Plains Zoo offers a true safari feel, lounging over a vast 700 acres of fine habitat replicas, most notably of all the African savannah.
If you want to encounter animals in their very quintessential living environment, this impressive zoo guarantees an impressive experience.
Hartley's Crocodile Adventures
Australia is famed for its kangaroos, but crocodiles are too a specialty. It lounges over 24 acres of swamps, marshlands, and rainforest patches in the vicinity of sun-kissed shores of the Central Coast, housing numerous crocodiles and residents of the northern terrains' native wildlife.
It is lined with adventurous pathways and designated feeding areas for an additional thrill.