The ancient city of York is one of the most popular destinations in the north of England. Flocks of eager tourists visit this city every year, and it is no wonder why. Many of the beautiful old buildings and historic features are still intact, and the area has a rich tradition of settlement that stretches back to the Roman occupation of Britain. Founded in AD 71 as Eboracum, it was later known as Jorvik, functioning as the capital during the era of Viking control of this region.
It has more attractions per square mile than any other UK city – that includes London! However, this article isn't here to discuss quantity, but quality. The fact that so many local Yorkshire residents drive or catch a train here to spend their weekend is a great sign of a city that really is a worthwhile destination. Have a look online at whether the York Pass might be suitable for you – it grants free entrance to a lot of the attractions listed below. For reference with regard to pricing, £10 GBP is equivalent to $12.82 USD at the time of writing. Without further ado, here are the best ways to spend your time in this fantastic old city.
1. Clifford's Tower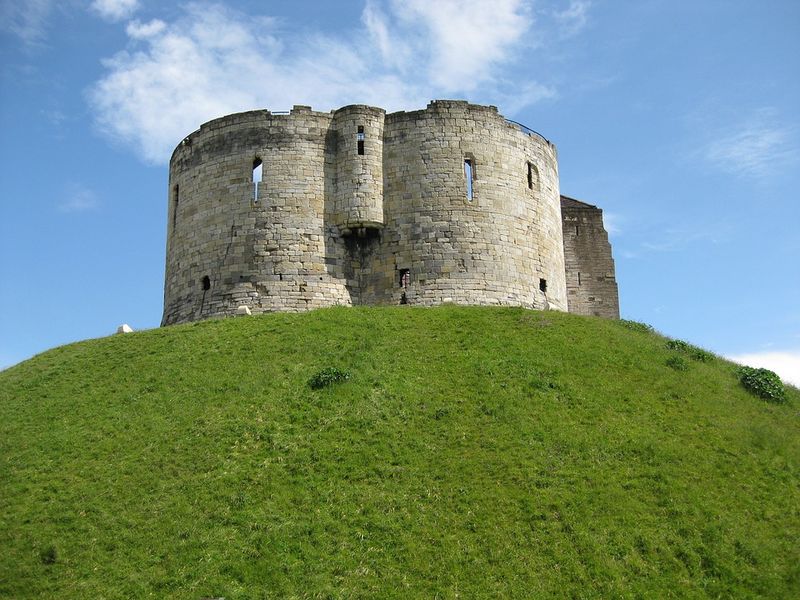 At one point the majestic centerpiece of York Castle, this historic keep has had a long and troubled life. Originally built to intimidate and subdue the Viking north by William the Conqueror, it has been twice burned to the ground in its lifespan. The other surviving fragments of the castle (such as the bailey wall and parts of the south gatehouse) blend seamlessly into the bustling city streets.
The now half-ruined tower takes its name from a particularly gruesome incident in its history – when Roger De Clifford was executed for treason against King Edward II. As a display of power and intimidation, his corpse was strung from the castle keep in chains. You can pay £4.20 for an adult ticket inside, it isn't very large or exciting internally but the views from the top are great. Equally pleasant is to walk the steep but scenic hill and picnic or simply sit a while on the lush green grass that circles the base of the tower.
2. York Minster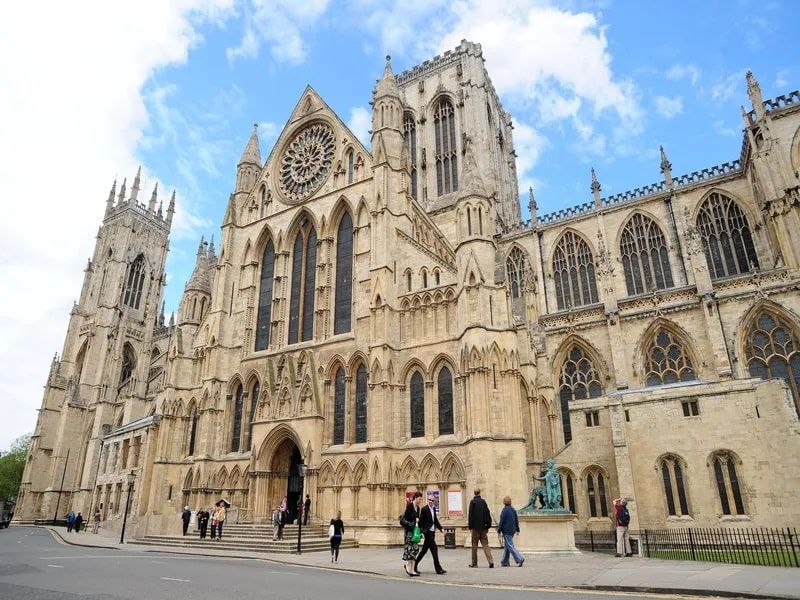 This hallowed church has been at the heart of Christianity in the north of England since the 7th century – not long after the religion made its first forays onto these once pagan shores. Everything inside was built with one purpose – to love and to praise the Christian God.
After you've gazed in awe at the intricate internal architecture and beautiful stained-glass windows, explore the ancient underground chambers and hear stories that stretch back to the Roman occupation of Britain. Climb the 275 steps up to the highest point in the whole city and get a 360-degree birds-eye view of it all. Adult admission costs £11.50.
3. Walk the Ancient City Walls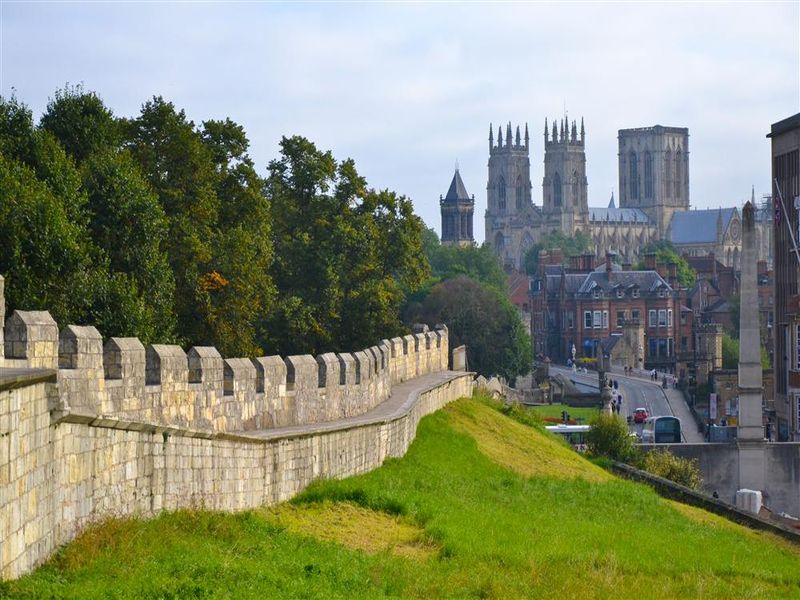 York has more miles of intact city walls than any other place in England. Friends of York Walls provide a free to access online guide to help make your exploration and understanding of these fantastic works easier than ever before. A wander down these beautiful living artifacts might take you an hour to complete, however, you could just pop up for 5 minutes or so and complete one small section.
It is highly recommended and is also a great way to travel around the city, and also back in time while avoiding the often busy streets.
4. Yorkshire Museum and Gardens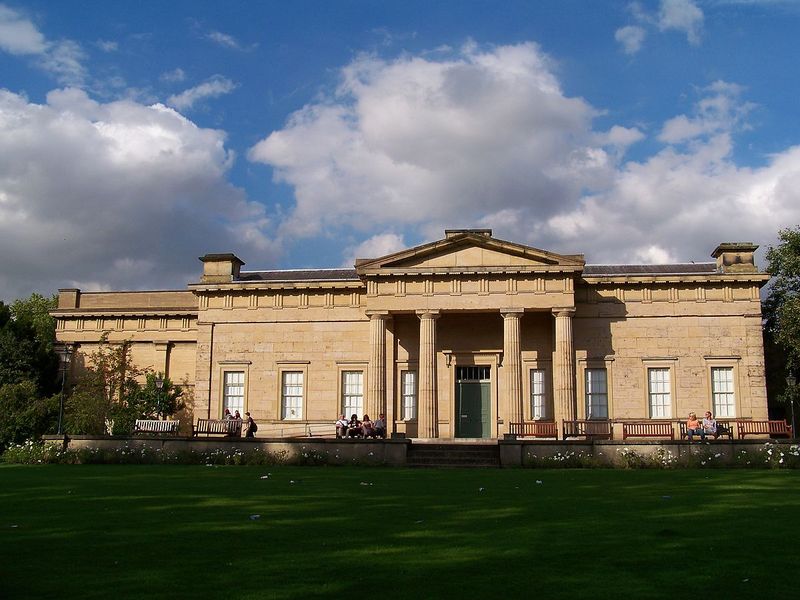 Housed in a majestic stone building with pillars reminiscent of the Parthenon in Greece, sits one of the best collections of archaeology and geology in Europe. Ranging from prehistoric natural history, through ancient Roman treasure and up toward the modern-day, this is a great early stop on your exploration of York. Arm yourself with knowledge of the history that makes this city so special, and watch as every subsequent attraction comes to life with your new understanding. An adult ticket with a small voluntary donation costs £8.
Rest your feet and find peace amongst the bustle in the tranquil and free to enter York Museum Gardens. This beautiful green space in the heart of the city was established by the Yorkshire Philosophical Society in the 1830s. See if you can find the York Observatory, manned by volunteers, set amongst the grounds.
5. Afternoon Tea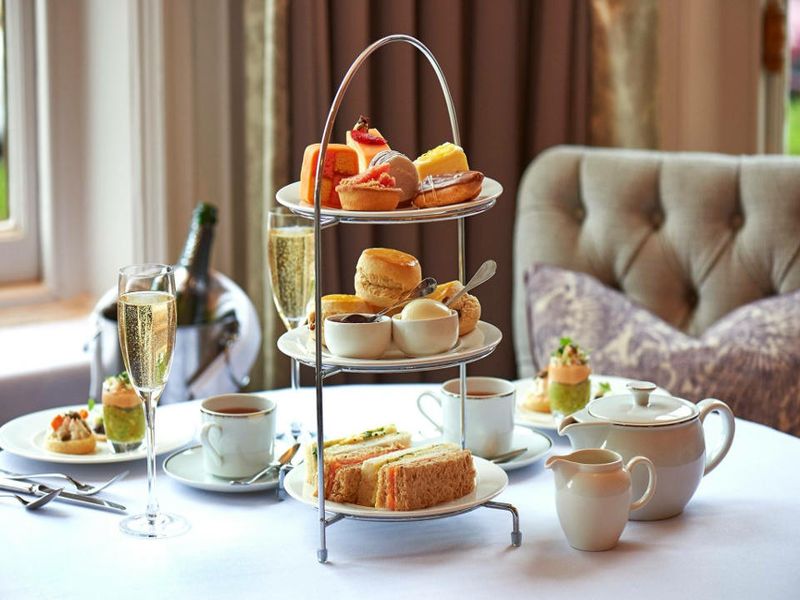 Experience a classic English pastime in the most authentic way. Afternoon tea is one of the most popular activities among the multitudes of elderly locals that flock to their nearby city to while away a pleasant weekend. You've probably seen the pretty silver stacks of little cakes and finger sandwiches in dramatized historical tv shows about England's aristocratic past – time to try some for yourself.
York is packed with quaint little tea rooms, whether you prefer a peaceful waterside scone or to sup your tea in some of the most historic cafes on the planet. Sample the classic experience in luxury at Yorkshire's only 5-star hotel and spa – The Grand, starting from a relatively cheap £25 per head (it's not unknown for people to spend hundreds of pounds on their exquisite afternoon tea). Or try something unique and board the beautifully restored railway carriage – The Countess of York – to get your fill for around the same price. There are nearly endless options for this ever-popular classic and you're sure to find one that appeals to you by simply wandering around the city.
6. York Art Gallery and Beyond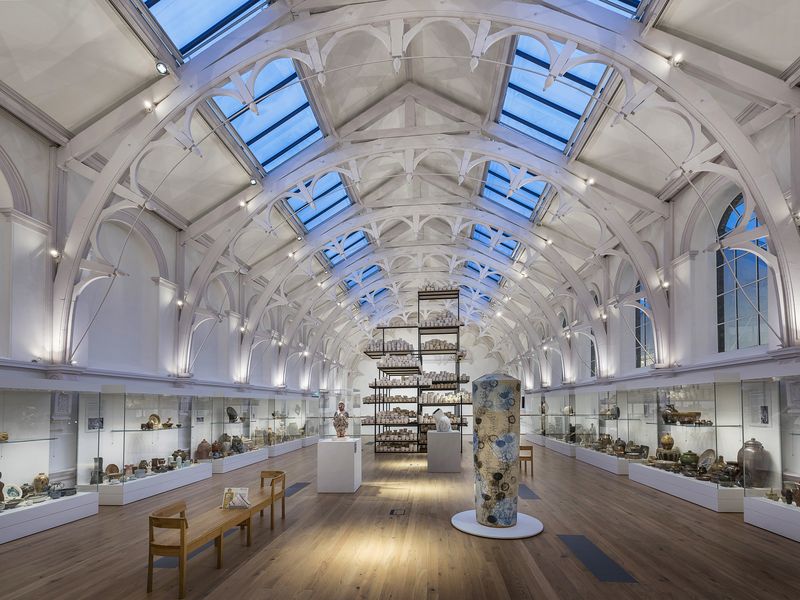 Set inside a large and elegant building, an £8 million development back in 2015 has seen York Art Gallery rise to one of the best regional galleries in the country. Boasting 7 exhibition spaces across 2 floors and an outdoor Artist's garden, there's plenty to see for the art lovers visiting York, including an internationally significant collection of ceramics spreading across 2 galleries and temporary exhibitions that mean there is always something fresh to see.
Keep your eyes out for works by hugely famous artists such as Turner and Hockney. Entry for Adults is £8 including a small gift aid donation. But why stop there? The city center is just packed with privately-owned galleries that are generally free to enter, with the added bonus of having the opportunity to purchase anything that takes your fancy and bring it home for yourself!
7. York Castle Museum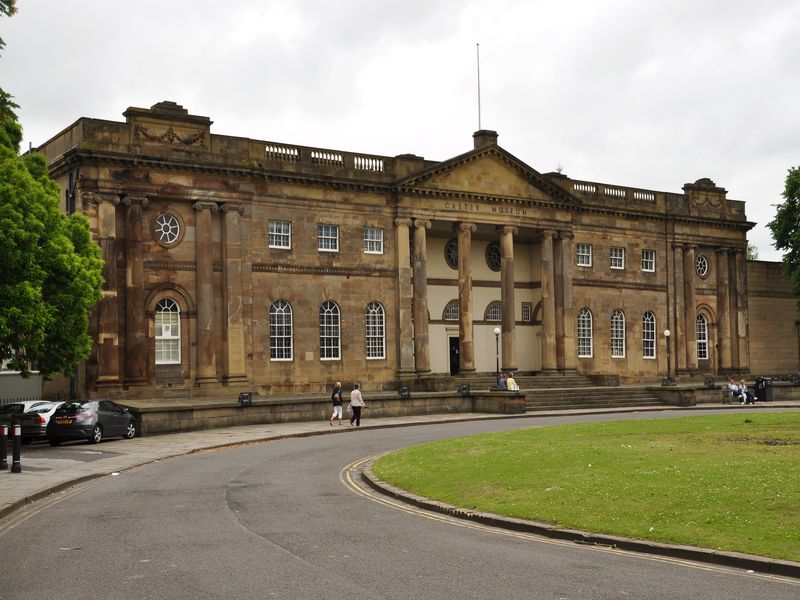 This award-winning museum attempts to bring 400 years of the city's history together in one place. The interactive style of this museum is full of loyal recreations that accurately imitate how life would have been; a street plucked straight from the Victorian era, a row of iconic shops straight from the 1970s and much more.
Children enter for free with a paying adult and there is enough variety to keep all ages happy. Adult tickets cost £12 including a small gift aid donation.
8. The Shambles Market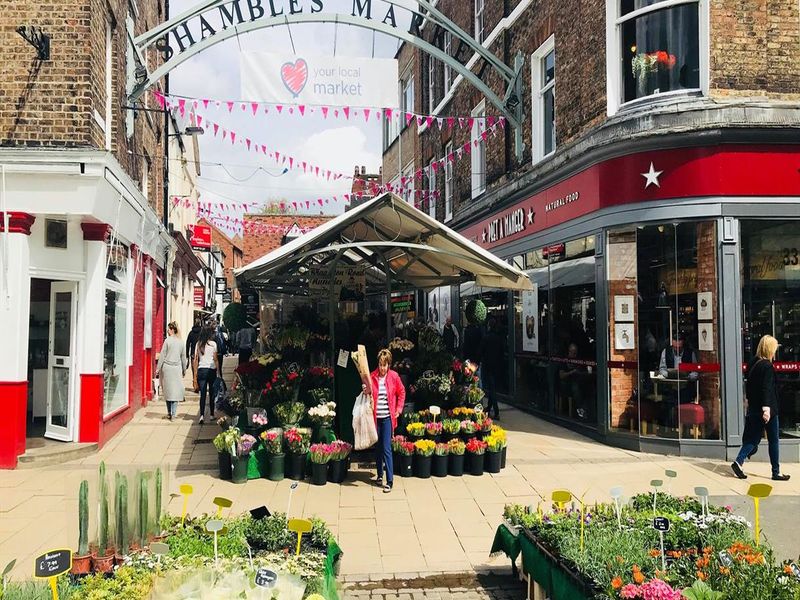 What sometimes feels like a historical reenactment is actually a fully functioning and fantastic way to shop in style! Nestled in the heart of the city, between Parliament Street and the ever-popular Shambles, the 70 stalls host a variety of wares and crafts. From handmade cheeses and alcoholic rarities like mead (if they offer you a free sample – take it) to arts and crafts and beautiful floral bouquets, the markets are a sensory experience even if you aren't willing to spend. The stall owners are generally a very open and friendly bunch and unlike most markets you don't have to worry about timing – they are open daily between 9 am and 5 pm.
After you've had your fill, try wandering the surrounding streets for yet more excellent shopping, fantastic food, and of course the quintessential English way to relax – a drink at one of the many excellent traditional pubs in the area.
9. A Day at the Races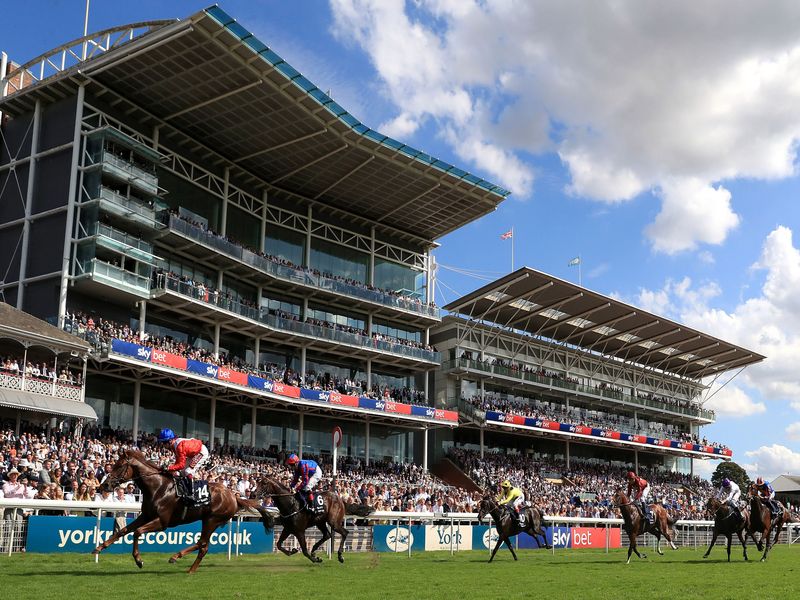 Another classic English pastime – and still popular to this day – is a trip to the races. Time your visit to intersect with one of the race events and you'll be entertained by thundering hooves, fantastic food and drink, and a whole array of well-dressed ladies wearing fantastically impractical hats – their tweed-laden gentlemen in tow.
You can, of course, bet money on the horse races if you want to, but it isn't necessary to enjoy the day (If you do want to place bets it's wise to plan ahead and limit yourself to a certain expenditure so you don't end up penniless – gamble responsibly). There is a huge variety of different packages available depending on how you want your experience to go. At other times of the year, the racecourse is host to a large variety of events and concerts.
10. Jorvik Viking Centre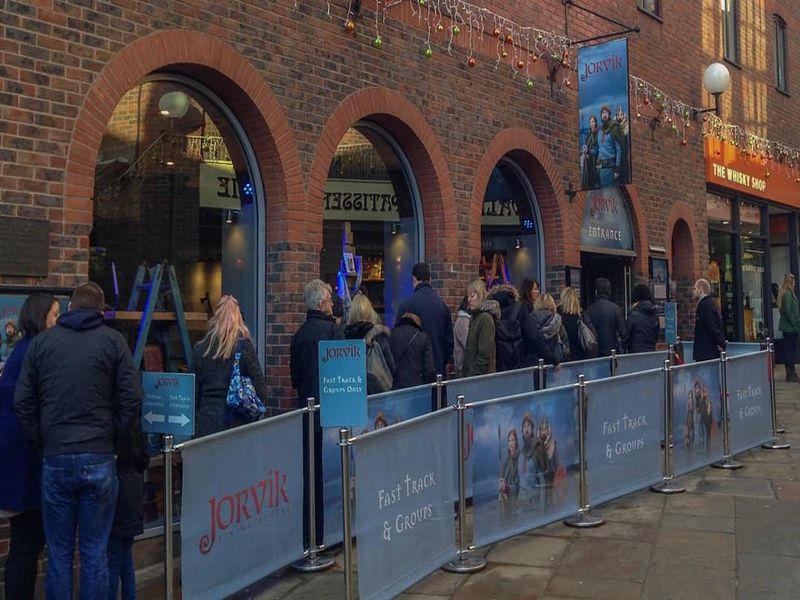 Another excellent museum experience that will keep the kids entertained, this interactive Viking experience even includes a theme-park-Esque ride! Alongside 1,000 year old artifacts, you'll find displays that aim to show you the sights, sounds and smells of 10th century Viking York in vivid detail.
Actors in full period dress help illuminate and add depth to the experience. An adult ticket is £12.50, Children aged 5-16 cost £8.50.
11. York Dungeon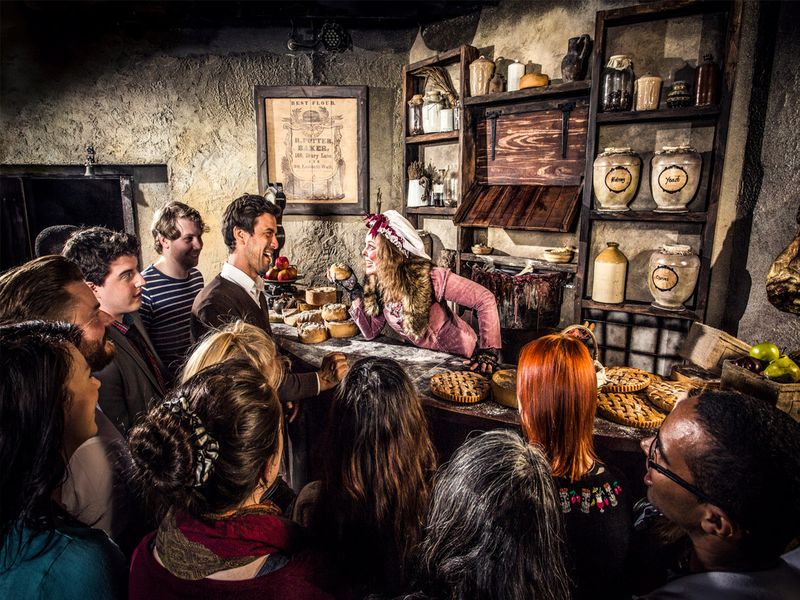 York, and as a result this list, is full of museum-style experiences that cast off the traditional object-in-a-glass-case studiousness for a more immersive and exciting informative journey. York dungeon does not let down this tradition. All five senses will be used in this experience, with vivid sets and committed actors bringing it to life. Travel through 11 separate experiences that seek to illuminate York's darkest historical happenings.
If you want to know more about the origins of this complex city, especially if you find the traditional museum experience a bit boring, this might be the one for you. It's also great for kids (although for the younger ones it may be a bit scary). An adult ticket is £12.95, children get in for £11.95.
12. Cruise the Waterways of York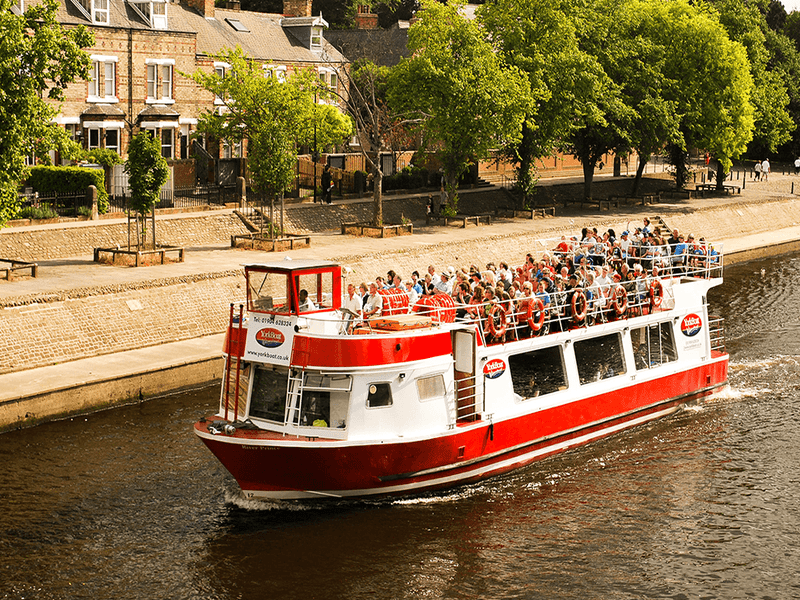 What better way to sink into the peaceful mood of the city than with a relaxing sightseeing cruise by boat? Travel the serene waterways of York's river Ouse and experience the wonderful architecture from the slow lane. City Cruises York offers multiple options to enjoy, throughout the majority of the year, usually with a minimum of four departures a day. Their boats have an outdoor deck as well as an indoor viewing area complete with a bar.
Book a daytime tour and have lunch aboard – or for an alternative to the options mentioned above have your afternoon tea experience here. There is also an early evening option with live commentary and a later option with swing and jazz music playing as you float along. The tickets vary in price depending on your choice of the cruise but are surprisingly affordable.
Special Mentions
While you might not be able to spend as much time at these as most of the options mentioned above, there are many other things to do in York if you find yourself at a loss. Another bonus of these options is that they are generally less well known, so these hidden gems are much quieter as a result.
There is a multitude of historic buildings in the city that the public can explore. Visit England's oldest functioning convent currently resident in an 18th century Grade I listed building. The Bar Convent was founded in 1686. Merchant Adventurers Hall is a stunning timber-framed building and the historic home of The Company of Merchant Adventurers of The city of York. Near the racecourse is Goddard's house and gardens – an example of the luxury afforded by the city's rich mercantile class.
Fairfax house and Barley hall provide similar insight. Or perhaps Bedern Hall and York Mansion House tickle your fancy. Many of these places have a cafe as well as a small gift shop to elaborate on the experience. As mentioned at the start of the article, York is absolutely crammed with excellent things to do. Many of the best experiences to be had in York don't involve the popular attractions – there are hundreds of fantastic independent businesses and locations from shops, to pubs, restaurants, cafes, galleries, parks and more. There are far too many of them to fairly list here. The best way to find these is to simply get yourself to the center of this amazing city and explore for yourself.
If you manage to make it to York before 19th April 2020, you're fortunate enough to have a chance to see Van Gogh: The Immersive Experience. Learn what it's like to step into a painting at York St Mary's church. Created with the help of art historians, Van Gogh's masterpieces are projected on a massive scale onto the interior surfaces of the building, giving an insight into what the world might have looked through his eyes. Tickets for adults cost £13.