In many ways, this fantastic city has been underrated as a tourist destination in recent years. While this is a massive shame (it has so much to offer!), it can also be a good thing. The city isn't quite as swamped with visitors as, say, London or York (it is still the seventh most visited city in the UK), this has meant a very authentic and often rather more affordable experience has been produced as a result. Written records of settlement stretch back to 1207, when the area officially became a Borough, however people have lived in the area much longer than this. Liverpool has had huge significance in recent history, however, because of its status as a large and important port city.
It has contributed to some of the darkest and most shameful periods of English history – being a significant stop off in the Atlantic slave trade – and also as a place of hope, where English and Irish emigrants gathered in mass for transportation to America, searching for a new life in the 'new world'. When the industrial revolution boomed into prominence in recent centuries, so did the city of Liverpool, becoming a huge center of industry and commerce.
For a northern city that is largely famous for its factories and docks, it is perhaps surprising to learn that Liverpool contains an enormous and excellent concentration of culture. There are more art galleries, national museums, and listed buildings here than in any other UK city except London.
It is also a hugely important focal point of English music – 56 no.1 singles have been released from this exciting city, more than any other place in the world. The most famous example of its incredible music scene, indeed possibly the most iconic example of musicians ever known, is The Beatles. The most famous band that has ever lived grew up in Liverpool, and it was this fantastic city that instilled in them many of the traits that lead to create a profound change in the history of music, as well as in popular culture in general.
As you can probably guess, this is a place that is packed full of inspiring things to do – in no particular order, here are some of the best sights to see in Liverpool.
1. Museum of Liverpool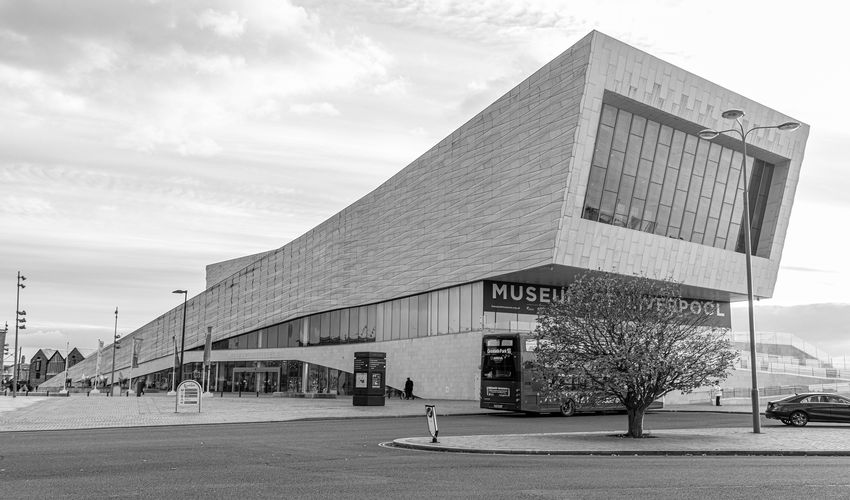 What better way to kick off your exploration of Liverpool with a huge array of exhibitions elucidating the history that has made this city so great? Housed in the largest national museum that has been newly built in the country for over a century, is the wonderful Museum of Liverpool, sitting on the waterfront ( a UNESCO world heritage site) right in the middle of the action.
There are over 6,000 objects on permanent display, as well as changing temporary exhibitions, that illuminate in stunning detail thousands of years of the city's history. From the first Ford Anglia produced at the Halewood production line to the stage where John Lennon first met Paul McCartney, to a fantastic immersive video all about Liverpool and Everton Football clubs, there is a lot to take in.
Arm yourself with the knowledge that will make the whole city shine just that little bit brighter, and enjoy the excellent food served at the ground floor cafe. The museum is the proud owner of an unusual award – 'Best window with a view' thanks to its brilliant skylight galleries – yet another reason to visit.
The nearby and fairly new introduction to Liverpool's cultural scene, RIBA north, is also well worth a visit. The Royal Institute of British Architects National architecture center is an award-winning and interesting place to explore. So is the nearby Open Eye Gallery, one of the finest photography-specific galleries in the country.
2. The Beatles Story – Magical Mystery Tour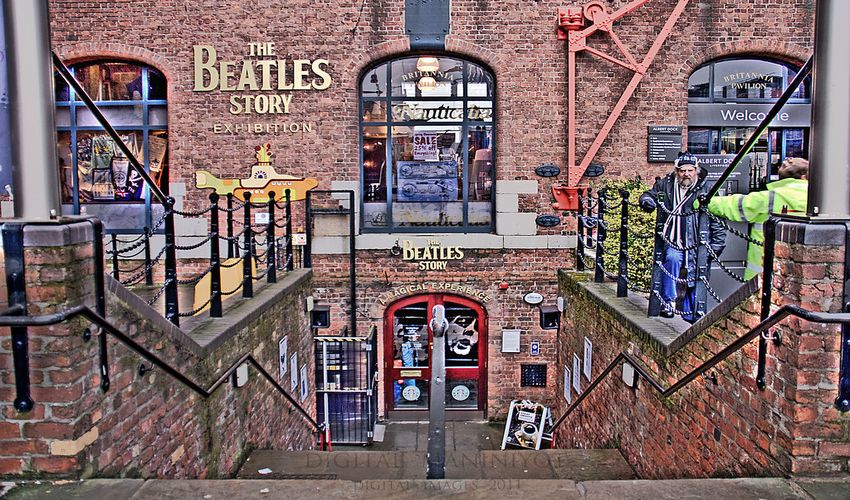 A huge proportion of the city's incoming tourists are desperate to explore the iconic world of its most famous residents – The Beatles. With so many different attractions that cater to this, what better way to see it all then with a Magical Mystery Tour? The fancifully decorated bus will take you on a 2-hour tour through the city accompanied by a qualified Beatles expert.
The tour includes the birthplaces and childhood homes of the band members, the original meeting place of Paul and John, as well as some of the places that inspired the world-changing songs. One of these is the peaceful Strawberry Field, previously the site of a Salvation Army children's home where John Lennon once spent time playing as a young boy. The tour concludes at the world-famous Cavern Club, including free entry. More information on this classic music venue is to be found later in this article.
For those craving to see even more of The Beatles during their stay, the city won't let you down. The Magical Beatles Museum contains over 300 pieces of rare memorabilia and more, set over three stories in an iconic listed building in Mathew street. Still not enough? Located on the beautiful Albert Dock, The Beatles Story is the world's largest permanent exhibition solely dedicated to telling their triumphant tale.
3. The World Museum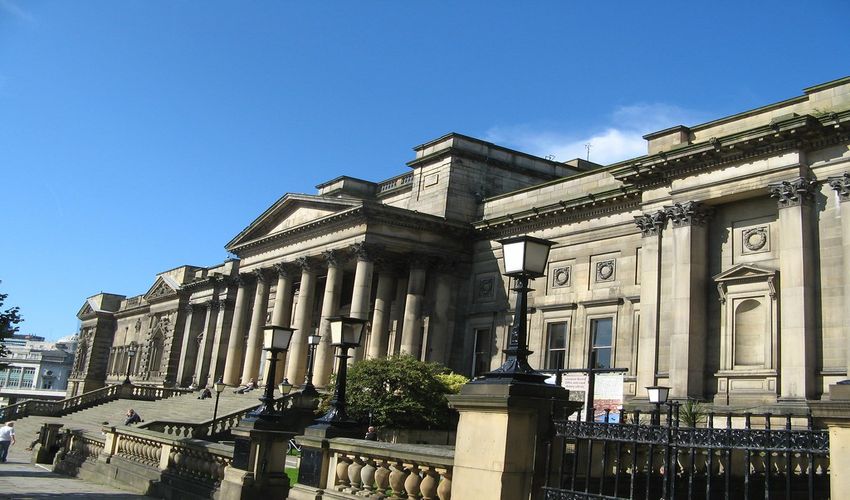 The world museum takes on a truly difficult task – to describe the entire history of our unique little planet – and does it with extraordinary vigor and excitement. Millions of years of history and prehistory are packed into the building on William Brown Street, with thousands of exhibits and loads of interactive activities. Boasting free admission, it's hard to say no.
With a huge collection of ancient Egyptian artifacts, a fantastic natural history collection, a planetarium and more, it's a great choice for those with kids (and without). There are even live animals – there is an aquarium full of tropical fish and a bug house as well! For when you get tired, there is a nice, newly opened cafe and a shop for those who love a souvenir.
4. British Music Experience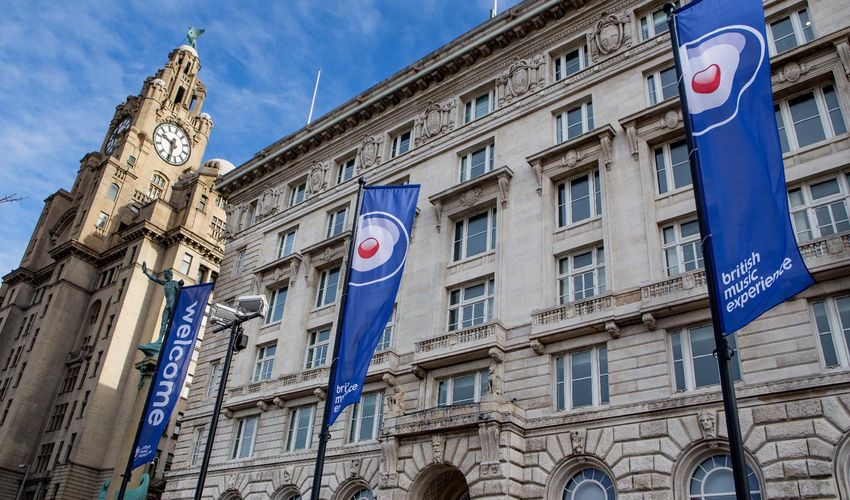 England's music scene isn't all about The Beatles – and this fantastic exhibition proves it. Located in the Cunard Building, The British Music Experience takes you on a journey through the 20th and 21st centuries, exploring the country's huge range of popular music using a variety of costumes, instruments, performance, and memorabilia. Artists such as Adele, David Bowie, The Sex Pistols and more are all represented here.
5. International Slavery Museum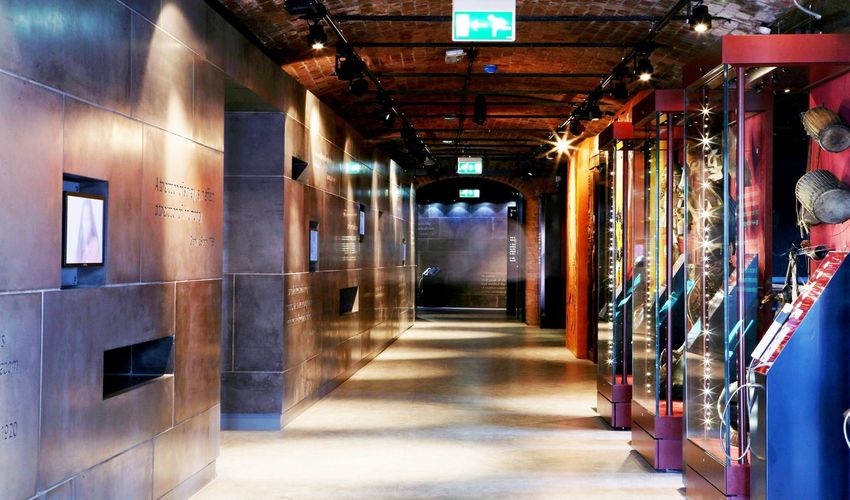 While it is true that Liverpool has at times contributed to dark periods of history such as slavery – it is commendable that instead of shying away from this shameful past, it has instead been admitted and learned from. One of the results of this is the fantastic International Slavery Museum that calls Liverpool home. It is conveniently located in the Albert Dock, inside the Merseyside Maritime Museum – the next item on this list.
The heart-wrenching exhibitions begin in West Africa, describing the beauty and rich history and culture of the people who live there. It then leads to a powerful and immersive account of the horrors endured by these people during their kidnap, imprisonment and journey across the Atlantic Ocean.
The subjugation and long term effects of this cruel racism and exploitation are followed past the abolishment of slavery and to the present day. The huge and underappreciated contributions of African culture to modern 'western' society is also illuminated. The story doesn't stop there though – the journey ends with a bone-chilling look at the presence of modern-day slavery, which is still a serious problem in our world. Gripping, horrifying and insightful, this museum is well worth a visit.
6. Merseyside Maritime Museum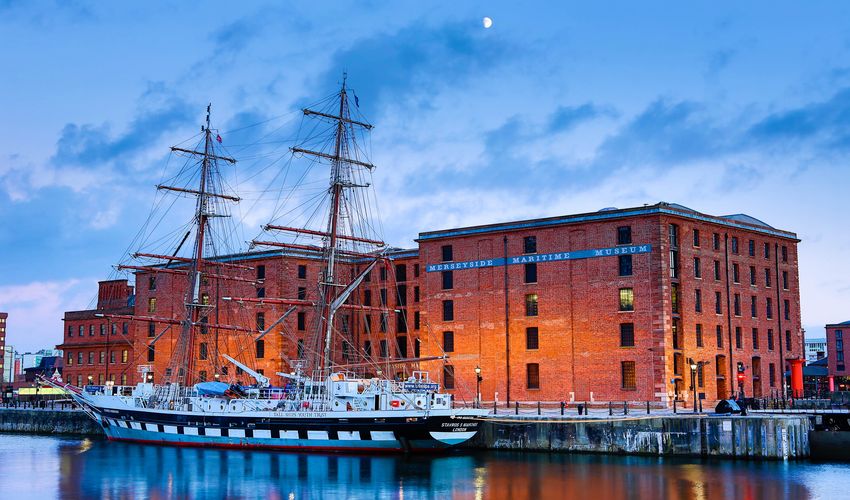 Situated appropriately in Albert Dock is the huge Merseyside Maritime Museum, easy to identify thanks to the huge wooden ship that sits moored on the waterfront outside. There is no better place to learn about Liverpool's nautical history.
This free to enter museum contains boats, model boats, material salvaged or washed up from shipwrecks, maritime costume, paintings and much more. You can learn about the city's history as a gateway to the new world (i.e. the Americas) and it functions in World War 2. As mentioned above, the sinister history of Liverpool's part in slavery is explored on the third floor, in the International Slavery Museum.
In the basement you will also find the national museum of the UK border force. Tickets to the fantastic Old Dock Experience (which you will find further down this list) can also be purchased here.
7. Shop at Liverpool One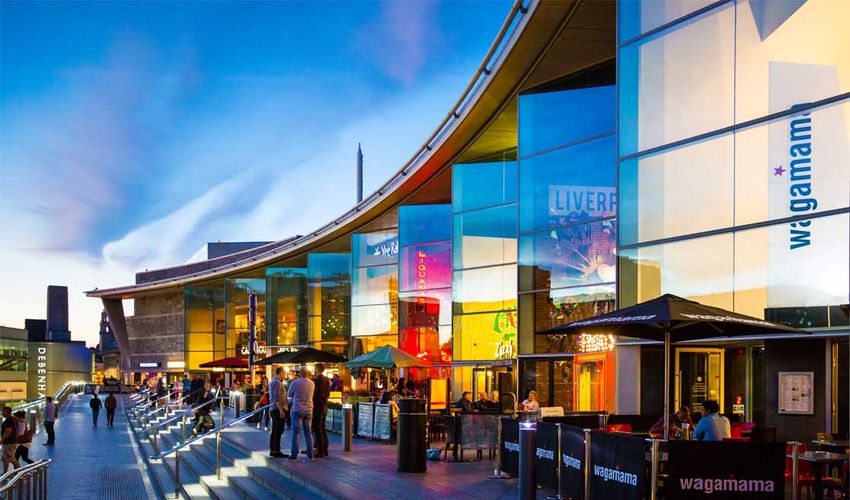 Liverpool One is the city's premier central shopping location, in stunning contemporary surrounds. Over 170 shops, bars and restaurants are to be found here. The spacious architecture makes immodest use of huge amounts of glass to render an airy, modern and stunning environment.
This large shopping zone is home to a huge array of ever-popular shops as well as some exclusive designer brands. You would never guess that one of Liverpool's most historic sites is buried carefully beneath your feet – the Old Dock has been carefully preserved under the contemporary surface
If you get bored (or broke) because of shopping, there are still many things to do. Catch a movie at the Odeon IMAX cinema. If you fancy a drink or a meal there are few better places to go than the Terrace, with lovely views of the beautifully landscaped Chavasse park. Consider popping into Aether, an offshoot of the hugely popular Alchemist chain of cocktail bars that serve their drinks with an iconic alchemical twist.
8. The Cavern Club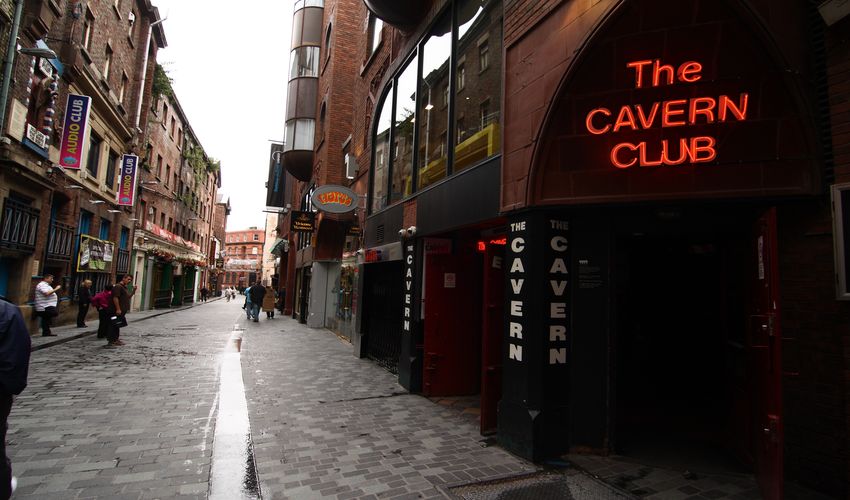 For over seven decades the Cavern club has been central to the music scene in Liverpool. Actually, it is one of the most important musical venues in all of England. Hosting The Beatles for their first performance way back in 1961 is just one of the club's impressive claims to fame. Iconic and (these days) world-famous Sheffield band The Arctic Monkeys had a gig here in 2005, before their meteoric rise to global fame.
Between the Cavern Club, the Cavern Live Lounge and the Cavern Pub (all conveniently located in the same building), at almost any time of day, all days a week, you should be able to find something to suit your mood. The club hosts Beatles tributes, regular performances from in-house musicians, famous rock stars and hitherto unknown up and comers. Who knows, you might even catch an early performance of the next big thing.
9. Art Galleries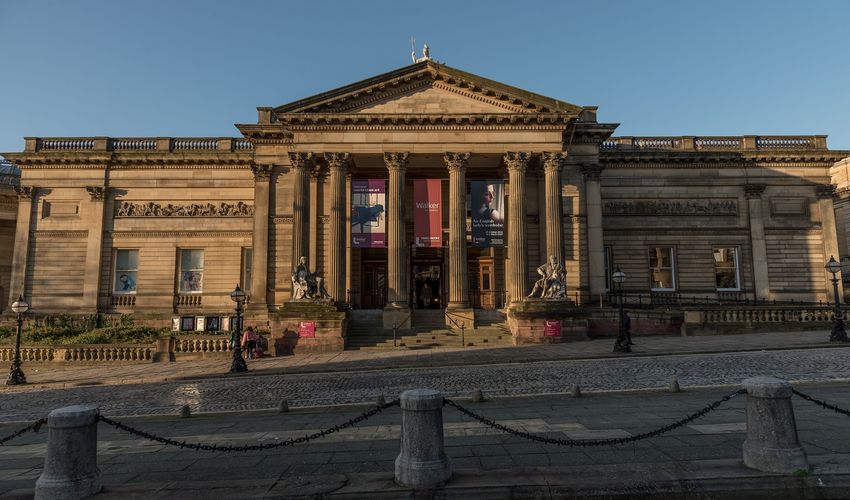 The Walker Art Gallery, located centrally on William Brown Street, is a great starting point for your artistic tour of the city. This free to enter space has a vast collection of painting, sculpture and decorative art that reaches back across six centuries. It hosts some of the most famous names in European art, such as Rembrandt, Monet, Turner, and Gainsborough. There is also a great collection of 20th century Modern and Contemporary pieces including the likes of Henry Moore and Bridget Riley. This all set in a beautiful old building, replete with a cafe and gift shop. What more can you want?
Well, there is far more. TATE Liverpool also boasts free entry and is the premium location in the north to catch your fill of modern and contemporary art. Like many of the city's finest attractions, it is located just a stone's throw from many of the transport hubs on the Grade I listed UNESCO world heritage site, Albert Docks. It has a huge free to access the display of permanent work as well as a great range of events and activities. With its finger on the pulse, past artists have included the likes of Pablo Picasso and Andy Warhol.
A little further out from the center is Sudley House. The only merchant collection in the UK that still exists in its original setting, the pieces were collated by Victorian merchant ship owner George Holt. Also consider the blissfully seems Lady Lever Art Gallery in the whimsically named Port Sunlight Village.
Set in a grand building and beautifully manicured grounds, William Lasketh Lever's personal Pre-Raphaelite collection is displayed in majestic style. Both of the above are also thankfully free to enter. This is a selection of the best galleries that Liverpool has to offer, but it is by no means exhaustive – have a wander yourself and find many more hidden gems.
10. Royal Liver Building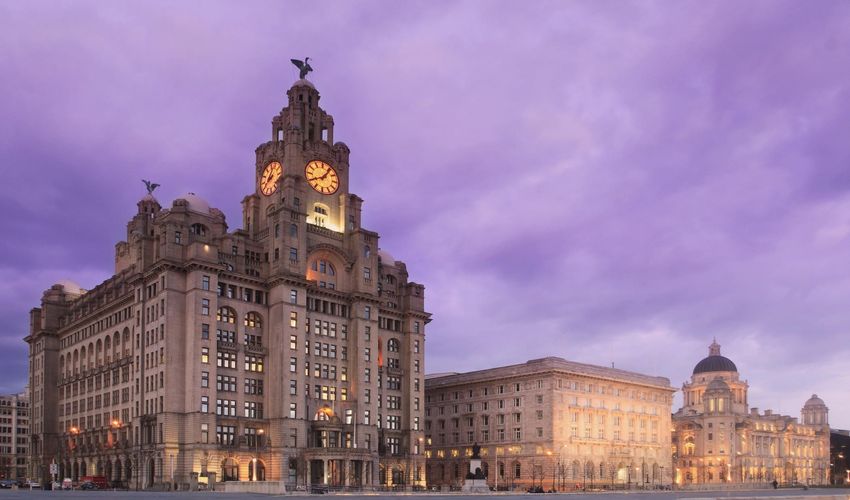 This world-famous Grade I listed building in the beating heart of Liverpool has recently opened its doors to the public for the first time in history. A guided tour will take you around all the finest sights, including a journey up the iconic clock tower and a fantastic panorama yet further up – from the 15th-floor viewing platform.
Not least on the list of fascinating things to see in the building are the mythic Liver birds, taking pride of place atop the historic construction – there is a popular legend that the pair constitutes a male and a female and their meaning is closely tied to the city. The female is faced seawards, watching to ensure Liverpool's many sailors return home safe.
The male faces toward the city – either keeping a protective eye on the sailor's families or making sure that the local pubs remain open upon their return, depending on which version you accept. They face away from each other to prevent tragedy – the legend states that if the birds were to mate and fly away together, the city would cease to exist. Even the official story has it that the birds were made to watch both the city (our people) and the sea (our prosperity).
11. Liverpool Cathedral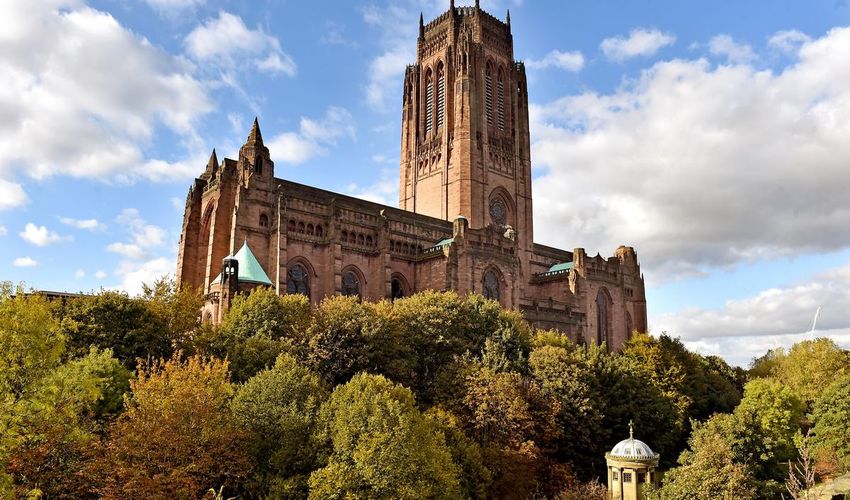 It seems almost sacrilegious to take in an English city's attractions without visiting its cathedral – and you would certainly be missing something if you avoided Liverpool's stunning example of this homogeneous English landmark.
Britain's biggest cathedral, it is also the 5th largest in all of Europe. Situated on St James' Mount, it was built very recently for a religious building of this magnitude, between 1907 and 1978 – taking over 70 years of painstaking construction to complete.
The cathedral kindly keeps entrance free of charge, however 'The Tower Experience' comes highly recommended. This costs a small fee and includes a film on the cathedral's construction, a visit to the hefty Bell Chamber (housing the world's heaviest peal of bells) and a trip right to the top of the tower, complete with stunning views. From 500ft above sea level, soak up the incredible views of the city, and the land and sea beyond. If you get a chance, there is no better place in all of Liverpool from which to catch a beautiful sunset over the waves.
12. Mersey Ferry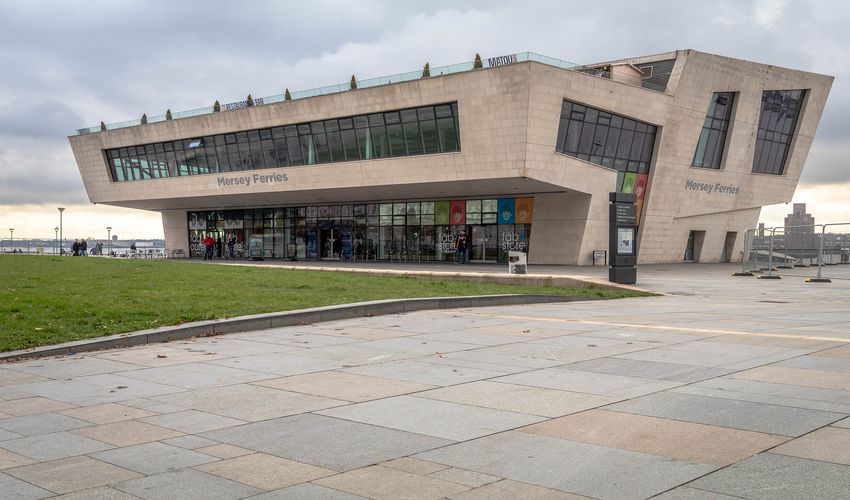 The Liverpool waterfront is probably the most famous and historically significant aspect of the city (indeed parts are World Heritage Sites) – what better way to take in this side of the city than from the water? Departing from Pier Head Ferry Terminal, a worthwhile visit in itself is the iconic Mersey Ferry. The classic package is a 50-minute river explorer cruise. This will take you along the magnificent waterfront of the city, while you relax, soak up the fresh air and listen to fascinating commentary by an expert guide.
The company that offers this experience will also help you get access to other great attractions. Included in the price of your tour is access to the U Boat story at Woodside Terminal. This is your opportunity to explore what life would have been like on a real German submarine.
You can also pay for tickets that include entry (and transport) to the Spaceport at Seacombe Ferry Terminal, another great attraction, especially for kids. There are also options to combine your experience with the City Explorer Open Top Bus or the above mentioned Liverpool Cathedral Tower Experience. Have a look at these and the many more cruise options Mersey Ferries has on offer.
13. Old Dock Experience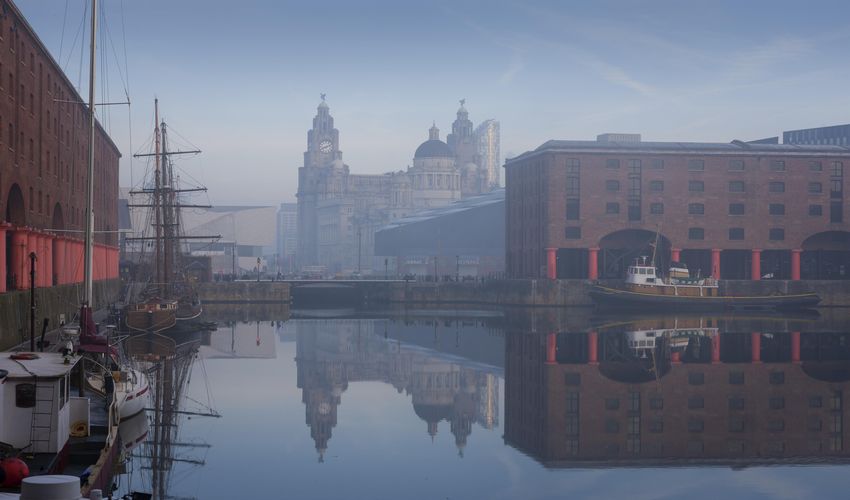 One of the most genuinely historic experiences you can get in Liverpool is the surreal Old Dock Experience. Starting from the Mersey Maritime Museum (mentioned above), take a journey into the heart of Liverpool's fame.
The Old Dock was the world's first commercial enclosed wet dock. It has been carefully preserved, buried under the shiny new shopping area Liverpool One (also mentioned above – Albert Docks has everything!). Having been buried since 1826, it was only in 2001 that the ruins were discovered during excavations.
Try making your visit on a Tuesday for a fascinating public tour that will really add to the experience.
14. The Hilbre Islands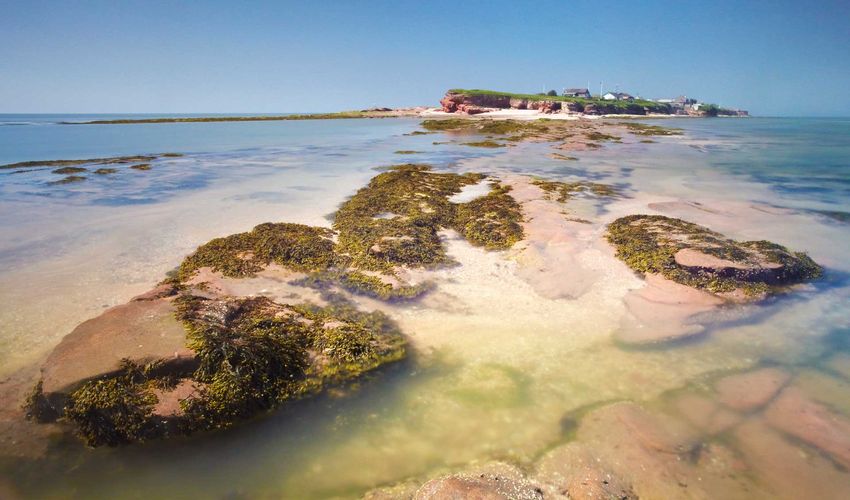 Perhaps after all this exploration of city history and bustling streets, you're ready for a more natural escape. Look no further than the magnificent Hilbre Islands – three tidal islands at the mouth of the Dee estuary. They are Local Nature Reserves and thus free to enter.
Little Eye, Middle Eye, and Hilbre are host to rare species of migratory birds that stop here twice-yearly during their migration from Britain's west coast. Perhaps the most charming feature of these isles, however, is the adorable population of wild seals that can be spotted bobbing in the waves and coming ashore at quieter times. The Friends of Hilbre website has advice on how to best go about this.
Being a tidal island, for four out of every twelve hours access from the mainland is cut off by the encroaching sea. Make sure you time your visit appropriately so you are not stranded here or prevented from accessing this lovely site. These islands are a beautiful opportunity for a walk in some environmentally significant areas but as a result, there are no shops or public toilets here – make sure you come prepared.