Embodying the country's green lung, Abruzzo is celebrated as the greenest region of Italy. Rich in bounties of nature, the central region Embraces Gran Sasso, or the tallest mount in Apennine highland, Europeans' southernmost Glacier known as Calderone, sublime beaches and Italy's oldest and most bio-diverse national park.
While the central region shelters numbers of rare species and wildlife, Abruzzi residents are known for their sentimental hospitality. The region's wealth is earned by fishing, farming, and tourism. From the historic and cultural perspective, Abruzzi is the birthplace of the noble poet Gabriel D'Annunzio, treasured and antique cities, and an indication of the ancient Neolithic settlement. Read on to learn about the Top 15 Tourist Attractions of the Abruzzo Region, Italy.
1. Gran Sasso National Park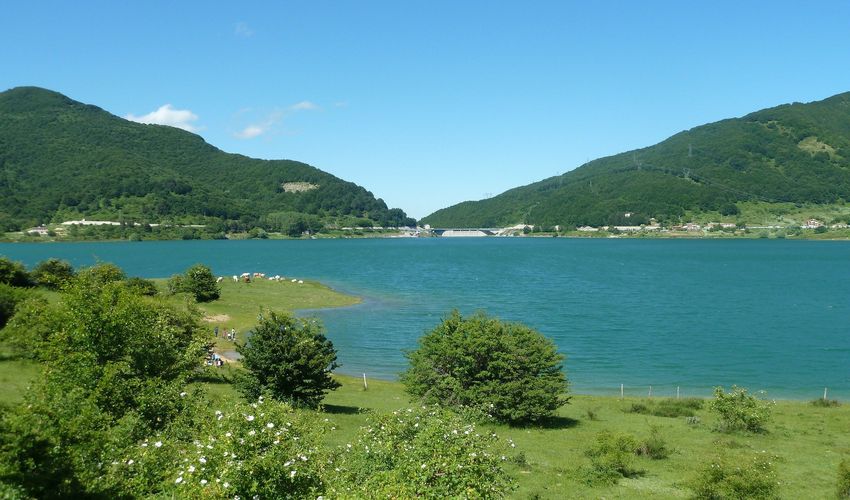 Whether you like to hike, photograph astounding scenery or simply relish the virgin landscape, Gran Sasso national park offers it all. It is a wild terrain of lakes, canyons, valleys, rivers, and vast wildflower beds. Besides staggering nature, skiing resorts, rock climbing, and other adventure sports are salient features of the national park. Strolling about the Gran Sasso region, you can come across Museums, Fortresses, Castles and other ancient reliquaries.
The main cities in Gran Sasso expanse are L'Aquila and Teramo; famed for its roman antiquity and medieval urban architecture, Teramo embodies the cathedral, Scala Santa Sanctuary, cultural and archaeological museums. Castel Manfrino at the hilly borders of the city, overarching atop Salinello valley, and Capestrano antediluvian town.
L'Aquila, founded by the holy roman emperor, is renowned for secular buildings such as Spanish fortress and archeological sites, containing church of Santa Maria di Collemaggio, Renaissance Basilica of San Bernardino, Toledo National Museum and other fascinating medieval and contemporary architecture.
2. National Park of Abruzzo – Lazio e Molise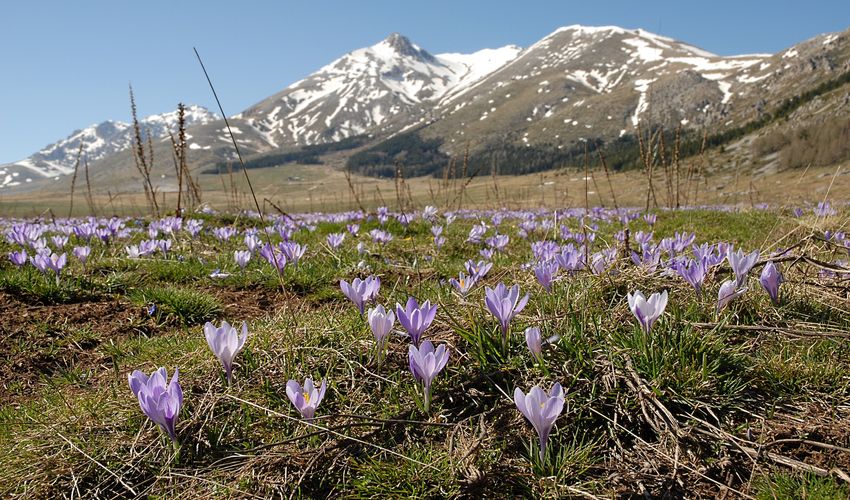 Situated at L'Aquila province, Abruzzo-Molise is the second largest national park after Gran Sasso. It was founded in 1926 to preserve a rich biodiversity within its green borders. Park's main attractions are the rare species of Italian wolf and Marsicano bears; due to the efforts of environmentalists, the nearly extinct Marsicano bear has been repopulated just above the endangerment level.
Other easier sighted animals are red deer, foxes, Eurasian Badger and Otter, along with many other fantastic creatures. Flora of the national park is profuse and diverse; providing extraordinary views, trekking paths, and a composed haven.
3. San Salvo City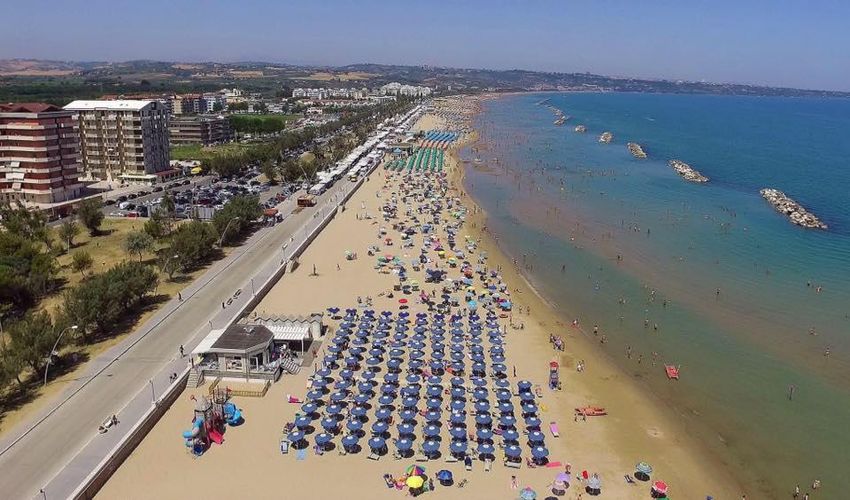 At the seaside of Adriatic marine, the commune of San Salvo is prominent for its industrial aspect, touristic attractions at San Salvo Marina and picturesque landscape. The lively city was the metropolis that was instituted in the Bronze Age and later developed at the side of Benedictine Monastery; la Vecchia Fontana is the roman relicts of San Salvo's ancient settlement.
Since the discovery of methane depositories, industrial and economical values of the commune have been on a rise; bringing about lavish beach resorts, restaurants, and watersports.
Only a two hours drive from San Salvo, the medieval township of Chieti is titled as the balcony of Abruzzi. The city harbors the Archaeological Museum of Abruzzo, Nature Reserve of Punta Aderci, a Roman temple and several other heritage wealth.
4. San Benedetto del Tronto, Marche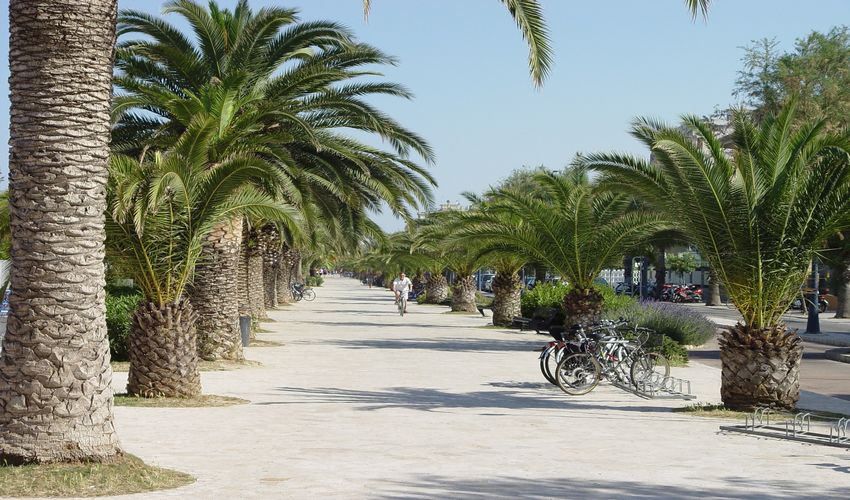 Began at the banks of river Albula, City of San Benedetto del Tronto is one of Italy's popular beach destinations. It is one of the most significant ports at the strands of the Adriatic Sea. Riviera of the Palms has received the Blue Flag of environmental standard excellence – with more than 8000 palm trees.
Classified as one of the "Practical Urban Regions", San Benedetto parades the classic clock tower of Torre Gualtieri with its belvedere, monument to the fisherman, seagull monument, and a wonderful series of sea museums. Brodetto Alla Sambenedettese is Benedetto's traditional fish soup, along with many other seafood delicacies.
5. Vasto and Aqua Land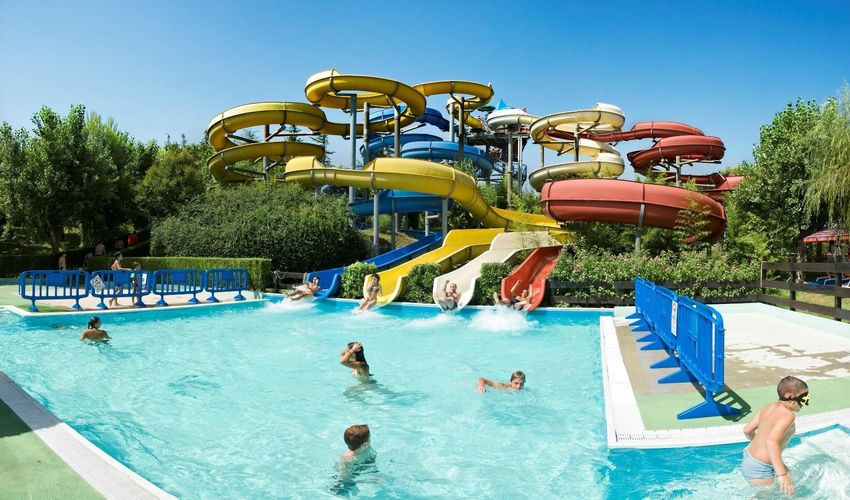 On the sandy seaboards, sits a small but significant city of Vasto. Dating back to 13th century BC, the city has been ruled by ancient Romans, Sicilian, Neapolitan and Spanish kingdoms; the remains of sovereigns are reflected in historic structures of the ancient burgh including; San Giuseppe Cathedral, 12th century Church of Santa Maria Maggiore, D'Avalos Palace, and Caldoresco Castle.
Marine's sabulous seashores and crystalline water is one of the few unblemished beaches remaining in Europe. Towards the north, rocky cliffs, sandy coves and stone beaches are other attractions that lure the visitors, in addition to a truly dazzling view of the marine and characteristic fishermen boats.
Aqualand del Vasto is the ultimate destination for kids and adults alike for a fun and refreshing day during hot days of summer months. The massive park meets the entire essentials for an all-round fun; from huge water slides, swimming, entertainment rides to delicious restaurants and hotels.
6. Rocca San Giovanni Village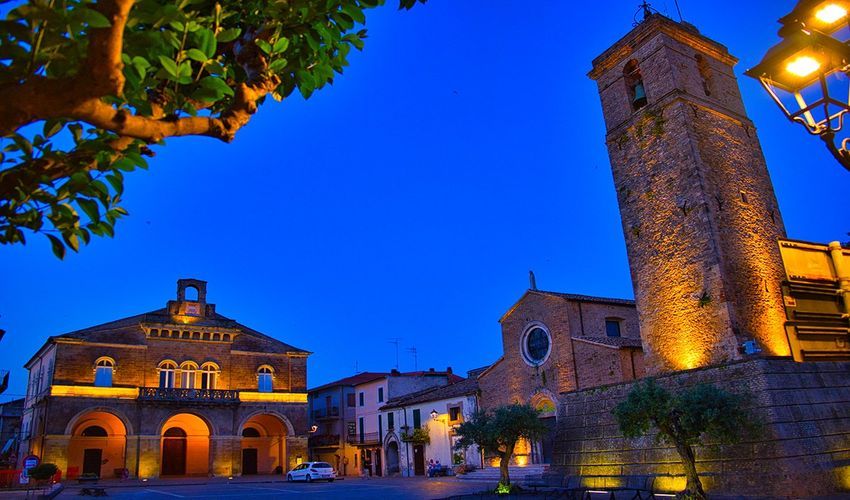 On the hills of Chieti's coast, Rocca San Giovanni village is Abruzzo's one of the most beautiful and ancient villages. The medieval buildings, passages, and churches recount stories of the sublime locale's bygone. While providing a dazing perspective over the Trabocchi coast, Rocca village is pronounced for its natural resplendent of its countryside, vineyards and olive gardens.
At a stone throw away, Trabocchi's fisherman constructions are detected along the sandy coasts from Ortona to San Salvo – with romantic wooden platforms into the sea and lined with restaurants – formerly resided by the native fishermen.
7. Majella National Park and Sea View Ski Resort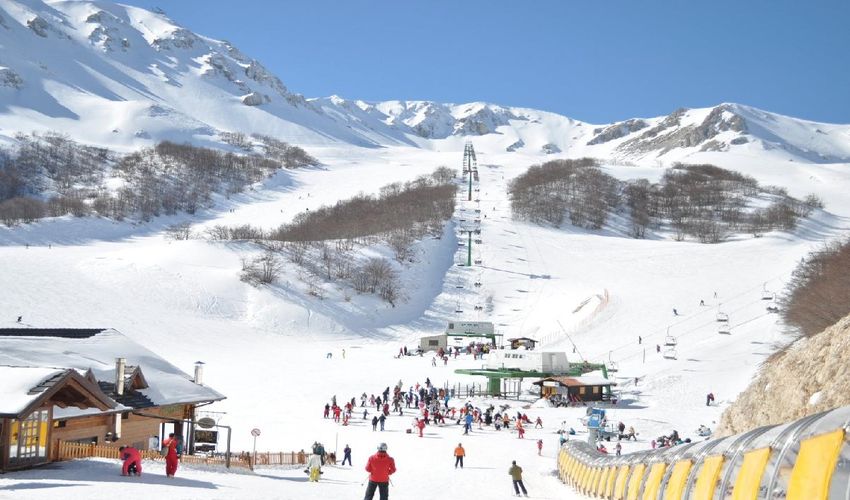 Nicknamed as the "Mother Mountains", Majella Massif together with Porrara, Morrone and Pizzi mountains, form the National Park of Majella. Vast flower valleys, rich biodiversity in flora and fauna and glorious peaks such as Monte Amaro, are the park's captivating beauty. Fara San Martino is a typical Italian village in the national park's territory; it is the production house of pasta with a distinct flavor and home to three of major Italian pasta brands. Needless to mention, the village's hearty stone-paved paths combined with an ancient sentiment.
Thanks to the natural formation of the Italian peninsula, skiing resort at Passolanciano-Majelletta bring about the phenomenal view of the sea from the snowy peaks of skiing piste and trekking trail standpoints.
8. Francavilla al Mare, Chieti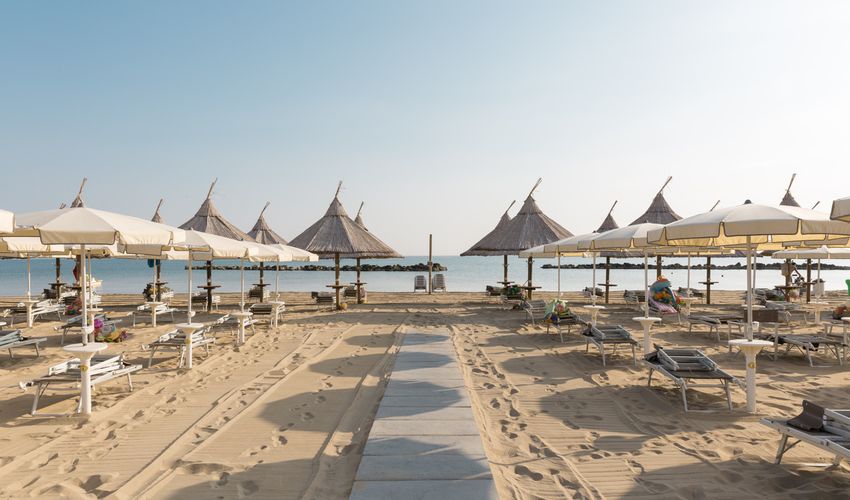 The little town of Francavilla is situated in the northern region of Chieti, is an ancient citation of prehistoric settlement and ruled by Caracciolo and d'Avalos families through centuries. During the salvages of Arab troops, American and Nazi armies, heritage sites of the city faced major damages.
Although the glorified history of Francavilla, or the free town, is embalmed in many structures. Michetti Convent also known as Cenacolo Michettiano formerly belonged to the Franciscan order. The convent is ornamented by Francesco Paolo Michetti, the renowned native artist, and its adjacent museum. The twin building of Siren Palace is the 20th and 21st-century edifice at waterfronts of the Adriatic sea.
9. Campo Imperatore
Entitled as the Little Tibet, Imperator Field is a mountain savanna located at the highlands of Gran Sasso massif. Stunning prairies of Campo imperator are the grazing pastures of a local shepherd. Acclaimed for its cinematographic scenery, over 20 foreign and Italian films have been filmed in the open meadows of the field.
Castel del Monte and Santo Stefano di Sessanio are two medieval communes at the western part of the camp, ruled by the Medici dynasty; showcasing castles, a Renaissance citadel, and churches along with Europe's highest fortress, Calascio.
10. Civitella del Tronto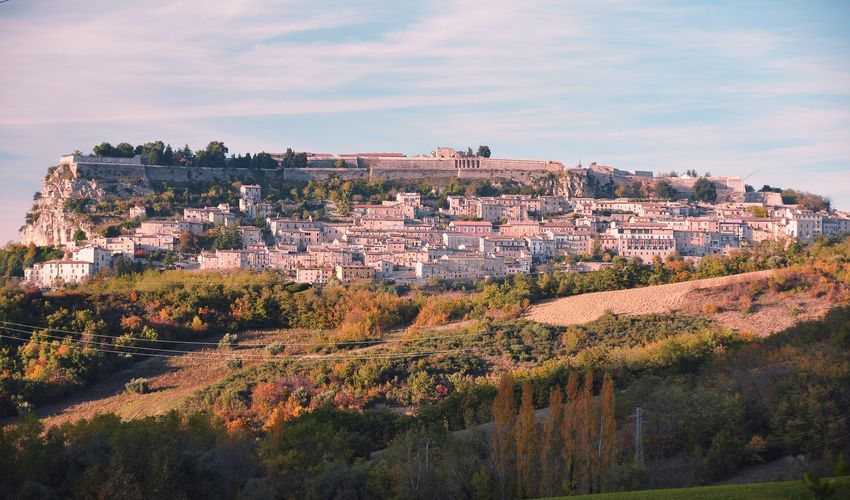 At Gran Sasso national park, Civitella del Tronto is a commune and small township, underlined for its impressive fortress. Besides the warfare museum and the walled fortress, Civitella presents an outstanding vista of Gran Sasso and Moni Della Laga national parks and blue body of the Adriatic sea. A set of remarkable gothic and baroque churches and Abbey of Santa Maria Monastery are the heritage of the town's faith.
Together with the stunning urban structure to stroll about, surrounding hills are favored for hiking, cycling and a total immersion in wildlife. Fontana degli Amanti, or the Lovers Fountain, is a monumental spring, near Falesia Rocca Dei Borboni, town's rock climbing cliffs; throwing a coin in the fountain, is said to bring fortune.
11. Saint Gabriel's Shrine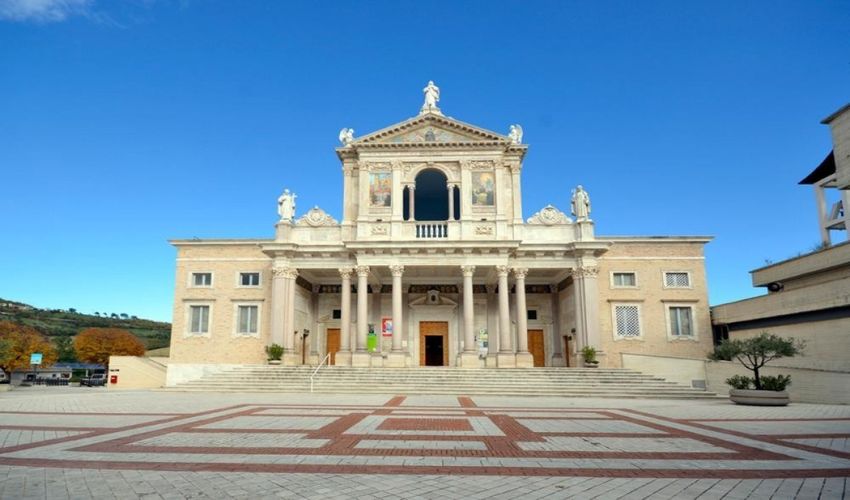 Witnessing the rise of a saint, St. Gabriel's shrine is the past residence and final resting place of Abruzzo's patron saint, San Gabriele. Born into a noble Perugian family, Gabriel Assisi was a visionary who followed his spiritual calling to enlightenment in the light of the Virgin Mary. Holding high spiritual significance in the Abruzzi region, Shrine of Our Lady of Sorrows is visited by thousands of pilgrims and tourists every year – in the quest of benediction or astonishment. The monumental facade of the shrine is decorated with a bronze statue of patron saint; while the interior is designed with enthralling red glass decorations, a marble floor, and a geometrically tailored altar.
At the heart of Isola di Gran Sasso Commune, the Romanesque Abbazia di San Giovanni is sited paces from St. Gabriel's Shrine. Other reachable attractions are Arno and Golden Calf Waterfalls and Ceriseto castle.
12. Sangro Valley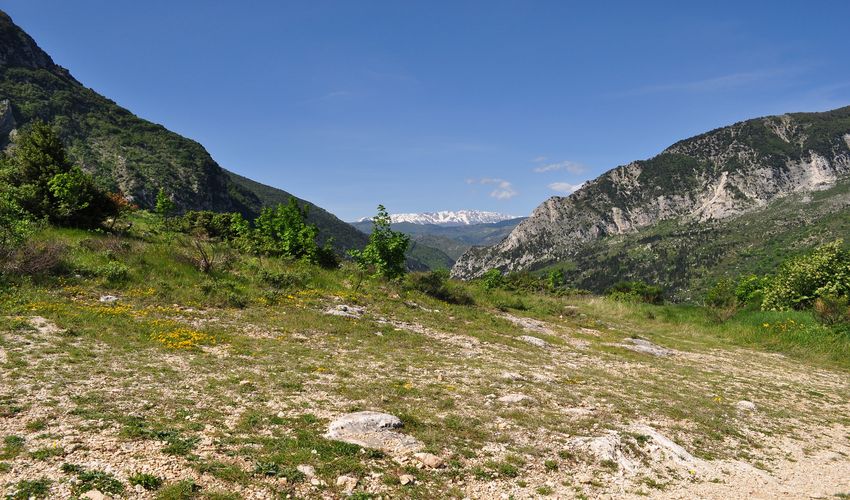 The massive archeological site in Abruzzo is under an ongoing treasure hunt for the reliquaries of ancient Samnites; to unveil the secrets of ancient Abruzzo and the Adriatic. Admiring sight of Sangro valley is under constant excavation by an Anglo–American project. Until today, three phases have been unearthed; Monte Pallano and the antic city of Pallanum, Acquachiara phase and imperial farm settlements and lastly, the Tornareccio phase.
Few kilometers from the archaeological valley is the castle hotel of Castello di Septe; offering a pleasant stay at an authentic Italian castle and experience the royal comfort. Hearty villages at San Giovanni and Trabocchi coast are just minutes' drive away.
13. Sulmona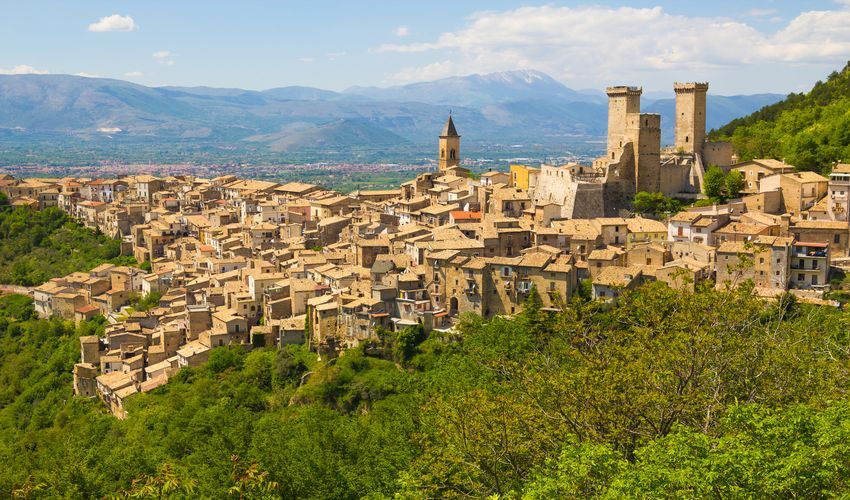 At L'Aquila province, the commune of Sulmona has been inhabited since prehistoric settlements of the Italic tribe. Urban sprawling reveals enthralling scenery of historic buildings and masterpieces; Sulmona's cathedral, Bronze statue of the Roman poet Ovid, Renaissance palaces and the church of Annunziata, town's hub Garibaldi Square and remnants of roman amphitheater and Shrine of Hercules Curinus.
Remarkable gates of Japasseri, Roman, Filiamabili, and Bonomini were the only four olden ingresses through the city's protective walls. One of Italy's favorite confectionary is a form of flavored and sugarcoated almonds known as confetti – as a sweet addition to the city's delicious cuisine and masterfully aged wine.
14. Scanno and Emerald Lake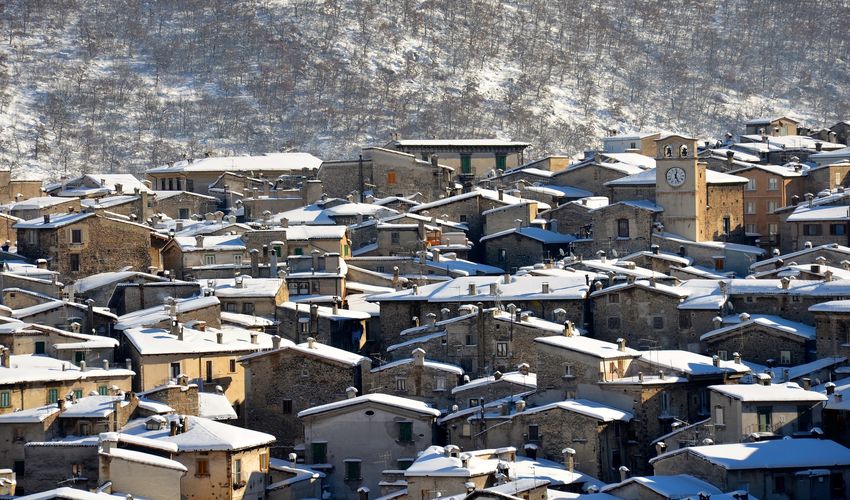 Embraced by Apennine mountains, Scanno is a characteristic Italian hill town with a rustic facade. On the ground of the stone-cobbled streets, several houses museums particularly Palazzi di Rienzo, Serafini and Mosca, Renaissance church of St. John the Baptist, Romanesque Church of Santa Maria and many other constructs of faith and power.
Eminent as the largest lake in the Abruzzi region, Scanno Lake's beauty is portrayed as otherworldly and reviving. Bounded by green hillocks, snow-capped peaks, and the turquoise green lake is a composed refuge. Exploring the nearby landscape leads you to a world of picturesque scenery and intriguing hiking paths. For the adventure sports enthusiast, off-roading trails, rock climbing and boat rentals on the lake are available; together with exceptional cafes and restaurants, as well as surreal accommodation lodges.
15. Lanciano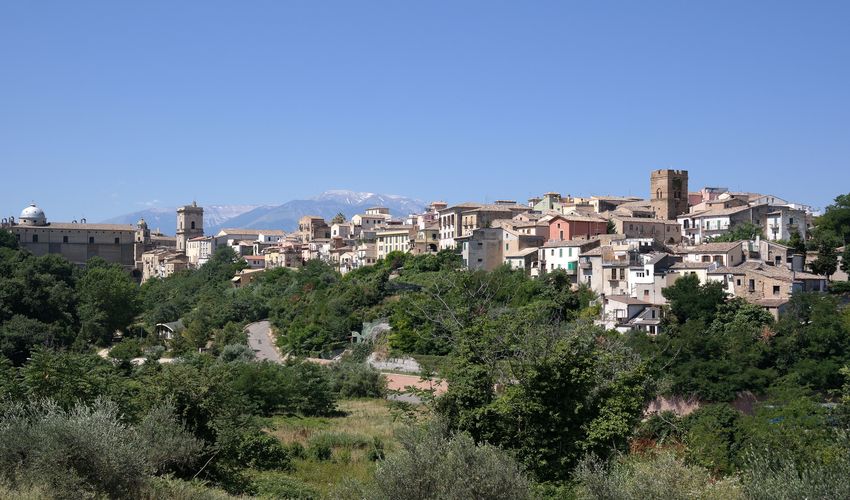 Byzantine township of Lanciano is a small city traced back to the Italic tribe. Assembled on a hill, the city is rich in antiquity and ethnicity and breathtaking views; Monastery of St. Longinus has witnessed Lanciano's alleged miracle. Cathedral of Santa Maria with its Byzantine bronze statue of Maddona, relict treasury of Eucharistic Miracle in Basilica of San Francesco, ancient and defensive walls of Torri Montanari, and other defensive gates and ageless structures.
Diocesan Museum grants the dwelling of Lanciano's archbishops from the 16th century up to present, and treasure hold of religious art artifacts. With the city's unique architecture and heritage sites, modern conveniences are offered to enhance the visitor's stay in the small Italian town of the Abruzzi region.
At the feet of Monte Velino, sits graciously the ancient city of Alba Fucens, described as an archaeological jewel with a medieval-style township. Azure seashores of Abruzzo are distinguished in Italy for their golden sand and environmentally friendly; Ortona, the coastal town in Chieti province, is a popular destination for its shorelines, picturesque scenery and the monuments Castello di Aragonese.
Near San Martino village is a small manorial town of Roccascalegna, rising on lush green hills with its prominent castle. Castello di Roccascalegna symbolizes the gloomy tale of a vicious ruler who was eventually pulled down the throne of power by denizens. Abruzzi is also a prevalent destination for enthusiasts of culinary courses and viticulture in Vasto, L'Aquila, Chieti and other localities.