Located in northeast Italy, Venice brings about sensations of composure, delight, and remoteness that evoke dynamism. The city is standing united upon 118 small islands, appears as an illusion of a floating town. Bridges have special significance for Venice; four main bridges connect Venice to the Italian soil. The Adriatic port city holds 391 bridges with remarkable architecture that bond the internal localities; explaining the nickname City of Bridges.
Venice is best known for its spectacular architecture that many describe as a time-traveling experience. Buildings dating back to the 13th century, aristocrat's art collections that later turned to public museums and century-old cafes are examples of Venice's living history.
Taking boat rides over the grand canal to visit different parts of the floating city, visiting some medieval era museums, setting eyes upon the same town as Napoleon and dining at one of the most explicit Italian regional cuisines, is nothing but an all-in-one package for a holiday destination. Venice offers the most incredible seafood; grown using its unique aquaculture methods. To learn more about Venice and its top 15 attractions, just read on.
1. Ponte di Rialto – Rialto Bridge (Venice's Oldest Entrance)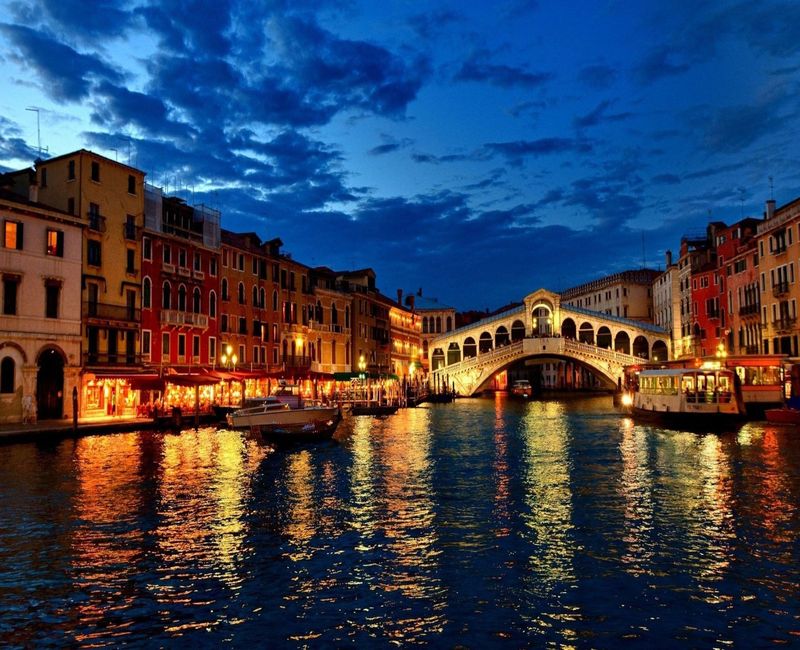 Four main bridges connect Venice to dry land; cross over the Grand Canal to Italy. Rialto Bridge is the oldest and remarks about the first civilization of Venice. The internal side of the bridge ends to narrow streets of San Pol. Seafood shops, freshly baked bread and the aroma of Italian herbs creates a unique blend to remember. The narrow road follows to a craftier marketplace; artisans market. The famous Venetian crystal glass, mask crafts and many other souvenirs.
Grand canal's beauty is cherished the most at the sunrise and in the evening. The glittery water while watching the skilled boatmen riding over the canal is both poetic and meditative. There are many great restaurants around the Rialto bridge that complement a tasteful end to your evening.
2. Piazzetta San Marco – St. Mark's Square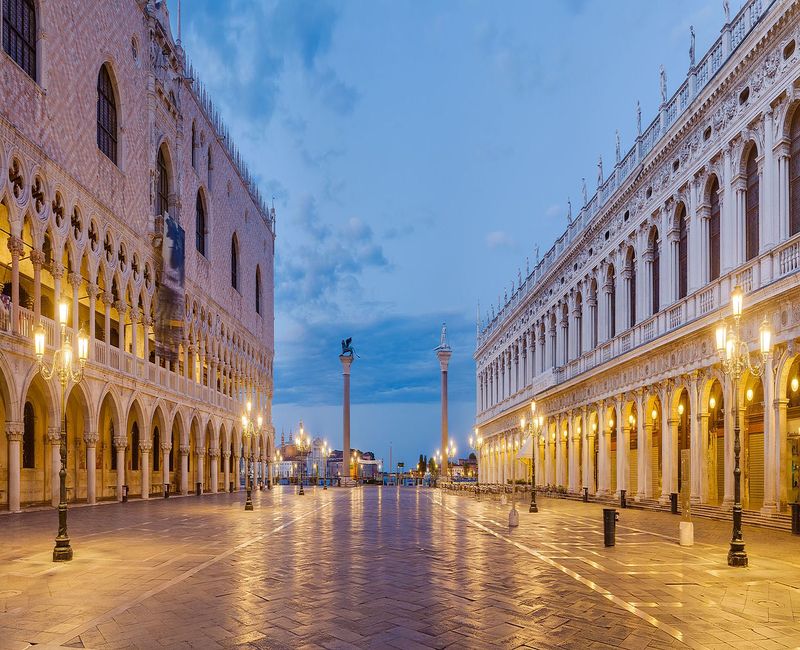 At the center of Venice, Piazzetta San Marco is the town's hub. It is the largest square through Venice and a place for everyone to gather up, meet or simply pass by. Authentic Venetian cafes and restaurants, tours and typical shops are merged into an artistic architecture.
The square, a rectangular vast area, is limited to three sides by ingeniously designed and mounted arcades. Below the arcades are the row of shops, cafes, and restaurants. Napoleon named this square as Europe's most beautiful drawing room; referring to the state of art and beauty incorporated in its structure. From San Marco, you can access a few nearby attraction on the foot. Map of Venice urban planning resembles a house/canal labyrinth; to have a huge landmark such as St. Mark's Square is helpful.
3. St. Mark's Basilica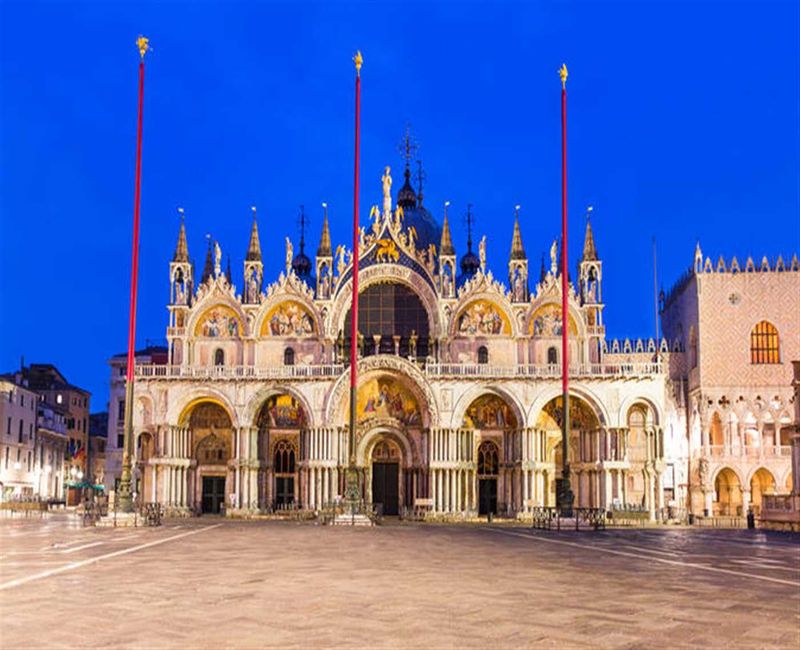 Only 40 meters walk away from Piazza San Marco, the Gothic church of St. Mark's Basilica. Mosaics adorned with relics of St. mark and stone sculptures recounting the essence of this church from outside; each part of added or replaced through centuries to leave behind their ideologies for the next generations. St. Mark's Basilica was first built at the end of the 11th century and represents the wealth of Venetian government and religious authorities through different phases.
The unique part of this church in contrast with other Italian churches is its resistance against fresco- a widespread artistic style in the 13th century. Instead, it is adorned with antique designs made with gold embedded mosaic. The interior artistic style of this church is described as Byzantine style, which is combined with medieval and contemporary touches.
Upon your visit to S. Mark's Basilica, you can expect art, ancient scriptures, religious air and Byzantine treasury items inherited from the medieval royal family of Venice.
4. Palazzo Ducale – The Venetian Doge's Palace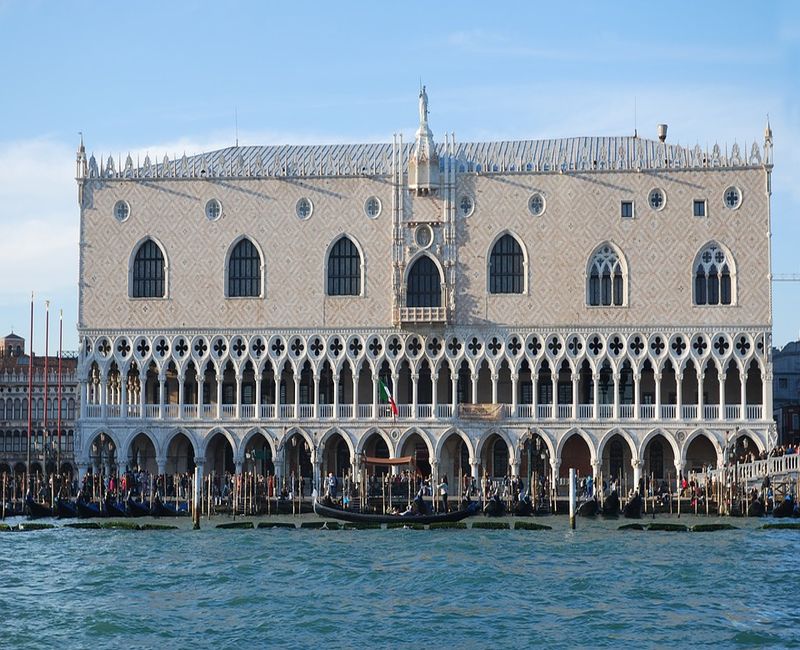 A short walk from the St. Mark's Square to southeast direction, you find one of the finest and impressive gothic structures you have ever looked upon. Interior design is a curious mix of rooms adorned with a noble art that ends to massive courtyards; that hold the secret paths and hidden prison cells and torture rooms within.
Doge Agnello was the first person who ordered the construction upon his governance over Venice in the 9th century. However, the original building was partially consumed by fire. Later, Doge Sebastiano, who had a skilled eye for art, reconstructed the major parts of St. Mark's Square and Doge's Palace. Various governments practiced reconstruction and restoration of this throne of power while adding rooms and chambers. This palace has been harboring a museum for the last century onwards.
5. Ponte di Sospiri – The Bridge of Sigh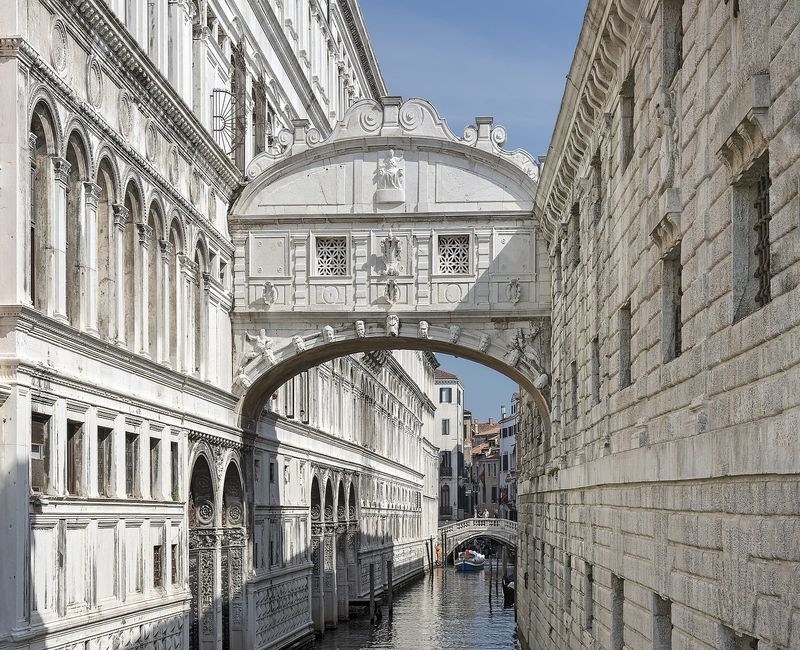 A connective bridge made with limestone bonds the interrogation rooms of doge's Palace and the new prison building. The ones who crossed the bridge were the law enforcement personnel or the ones going for trial or execution.
The name of this bridge has roots in the poetic and patriotic countenance of a prisoner's last look over the beauty of Venice before their execution. This arch bridge is often a source of inspiration appearing in songs, lyrics, and even movies; adding to the popularity of the sigh bridge.
6. Museo Correr – Museum of Art and History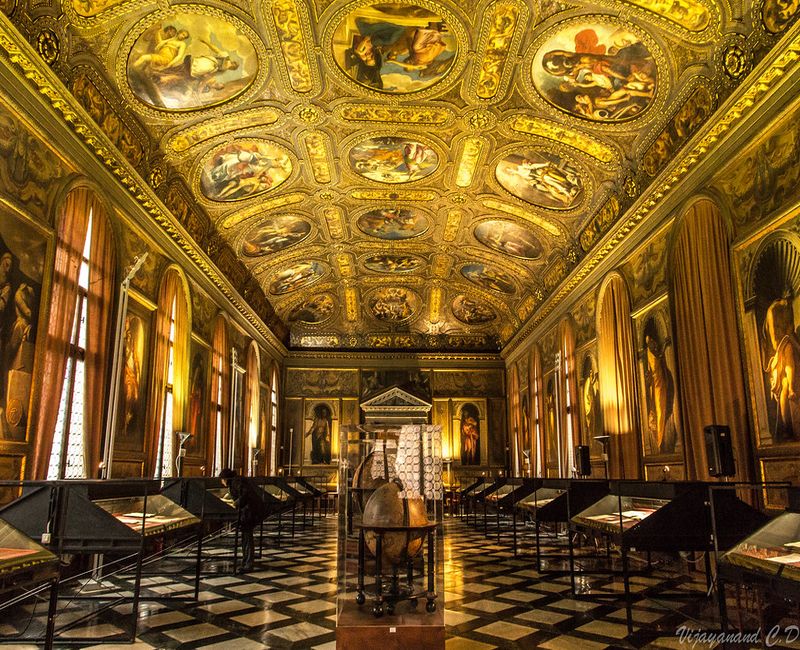 An inherited collection of art from Theodor Correr, this museum is a house to many masterpieces. Correr was born into a noble Venetian family and proved as a true chauvinist and an art-enthusiast that devoted his life to gathering the Venetian history using art and scriptures. Correr's love for Venice continued beyond his death; he dedicated his art collection along with hefty funds for his work to be continued and presented to the public.
Ancient maps, art canvases, sculptures, scriptures, and cameos are the most common showpieces. Correr museum is located at the corner of St. Mark's square. Permitting its visitors to witness the artistic expression of history such as sculptures of Antonio Canova within rooms decorated with French/Italian fusion designs.
7. Campanile di San Marco – Bell Tower of St. Mark
While standing silent until its time, there is the bell tower at the corner of St. Mark's square. This typical Italian bell tower is designed with almost 100 meters tall brick walls that end to the top chamber with five different bells; each one was used to convey a distinctive message to its listeners.
There are staircases within the tower to its viewpoint; a look over the Adriatic sea, lagoon, floating city and some neighboring places. St. Mark's bell tower, built as a beacon of the lagoon's dark nights, is Venice's symbol of greatness and strength.
8. Torre dell'Orologio – Clock Tower of Venice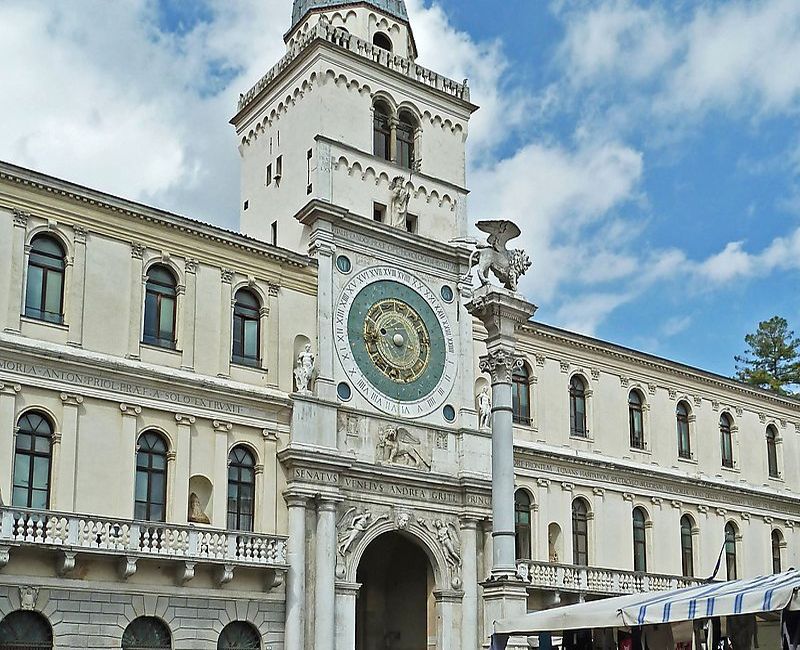 Dating back to the early renaissance era, this clock tower was the center of astronomy and elaborate time studies. Moon phase, dominant zodiac sign and hour of the day were determined using this clock tower. Priests used the astronomy tables to determine auspicious times for travel, royal family-related decisions and marking the important religious days; it gives a distinct prominence to the tower among the catholic community and the noble families. The exteriors of a structure are adorned with the bronze statues of moors atop that strike the hours.
Sculptures of three Magi benedict by an angel, St. Mark's lion and the virgin and the child are other masterpieces of moor's tower. However, the handcrafted and beautifully designed machinery is placed inside the tower and accessible for a public visit only in designated hours.
9. Santi Giovanni e Paolo – Largest Church of Venice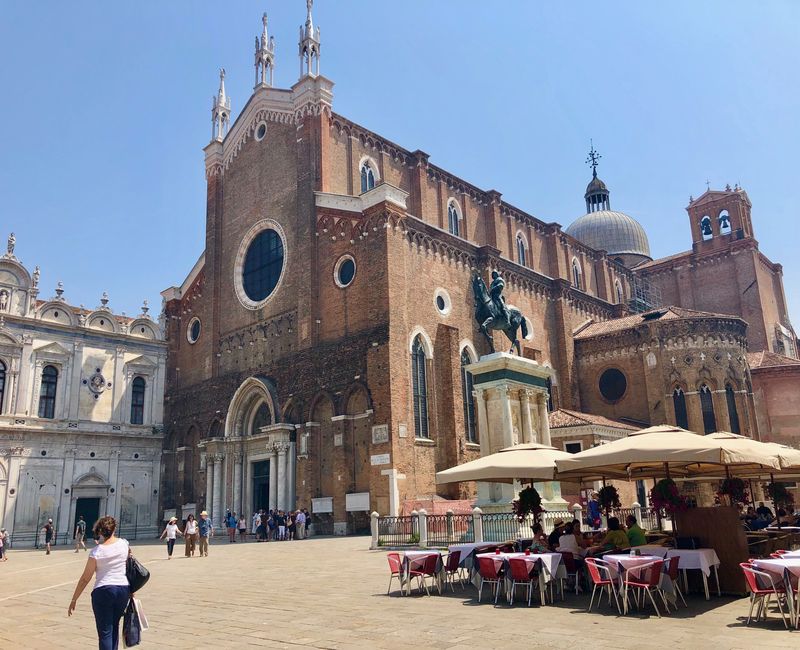 The largest church in Venice dates back to the 5th century. It was built on the remaining structures of a Roman temple. This minor basilica has a huge historic significance for Venice and holds the tomb of many Venetian doges.
Redbrick shades mixed with partial white marble and the Italian gothic style integrated into its beauty, turn this church to an eye-gazing masterpiece. You can expect to be delighted with paintings, sculptures, tombs and important monuments of Venetian imperative men who dwelled and respired on the floating city. About half a kilometer away from St. Mark square, numerous local street shops and cafes are on your way to visit Venice's momentous church.
10. San Giorgio Maggiore – The Venetian Island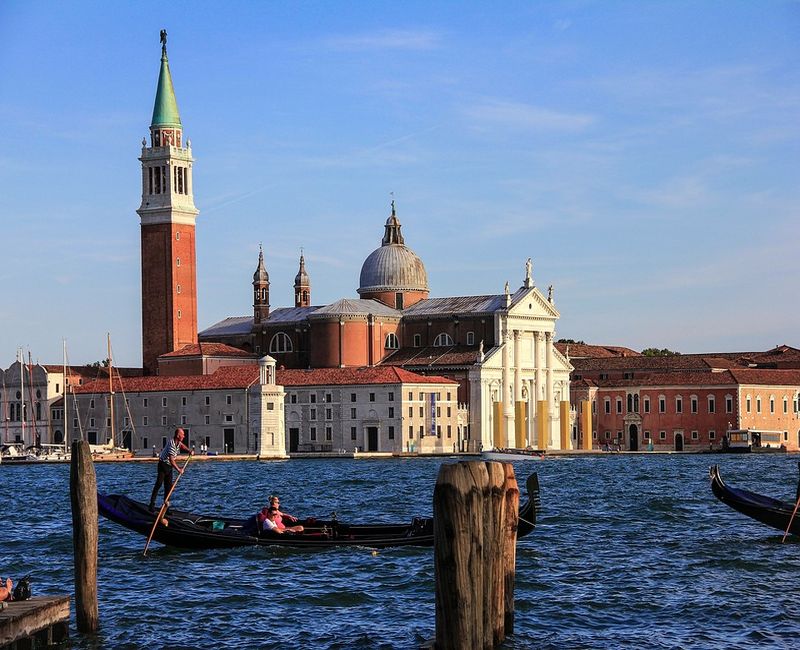 San Giorgio Maggiore is a Palladian church that is situated on a small island to the east of Venetian islands. with considering its rise and fall after earthquakes, san Giorgio Maggiore dates back to the end of the 8th century. The viewpoint of the church provides picturesque sceneries of the Venetian buildings, pink and purple shades of the sky at the sunset and a plunge in tranquility.
This church's white marble structure is spotted from far; sitting calmly like the shinning pearl on the Venetian lagoon. The interior is decorated with artworks such as; the last supper of Tintoretto, Italian renaissance artist. You can buy a waterbus ticket for your travel to the island and back. Check the transportation schedules before you set sail to prevent time entanglement.
11. Casa di Marco Polo – Marco Polo's Home in Venice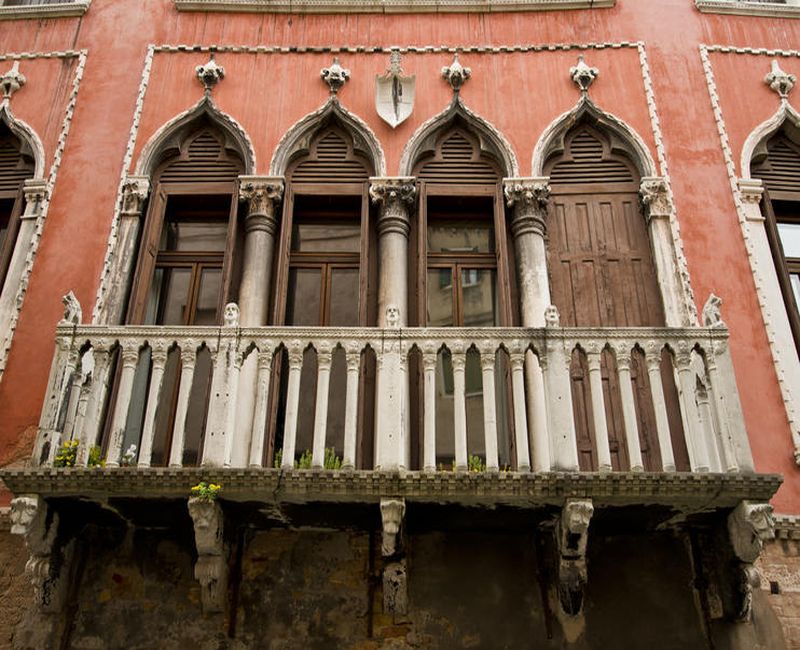 For travelers, Marco Polo is an involuntary and well-respected idle. to visit the home of a man who joins the nations by his sense of curiosity and adventure is an exceptional feeling. Marco's home is near the Rialto bridge in a quiet neighborhood and now is serving as a public museum.
The narrow stairs of the house lead you to the second floor; a view that Marco set eyes upon and dreamt of his long journey.
12. Art collection of Peggy Guggenheim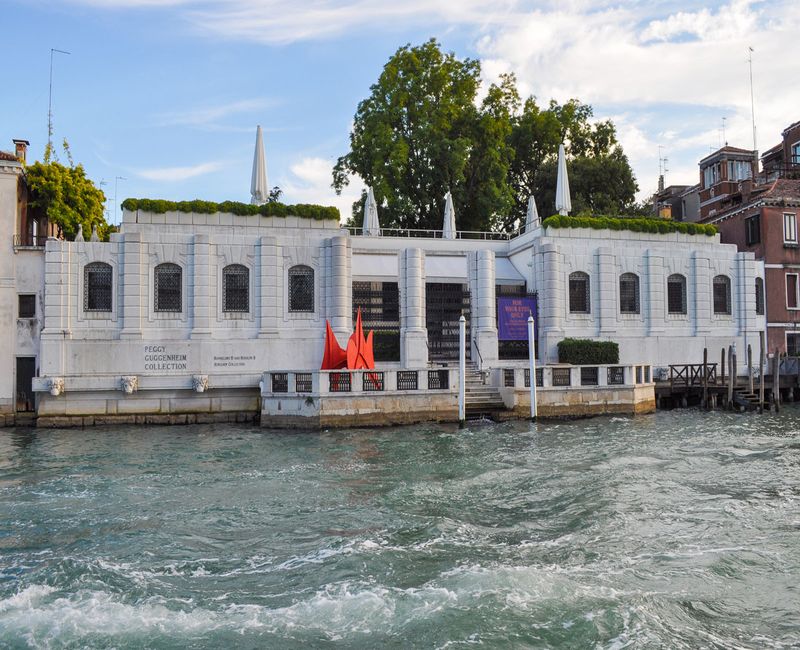 In Italy museums are common to come by; however, Peggy Guggenheim collection harbors a distinct collection of contemporary art. From surrealism, expressionism to abstraction and metaphysics, this collection is gathered from some renowned 20th-century artists. This artistic legacy has been an effective touch on modern art history and the fusion of American contemporary art with its European counterpart.
13. Teatro la Fenice – Opera House of Venice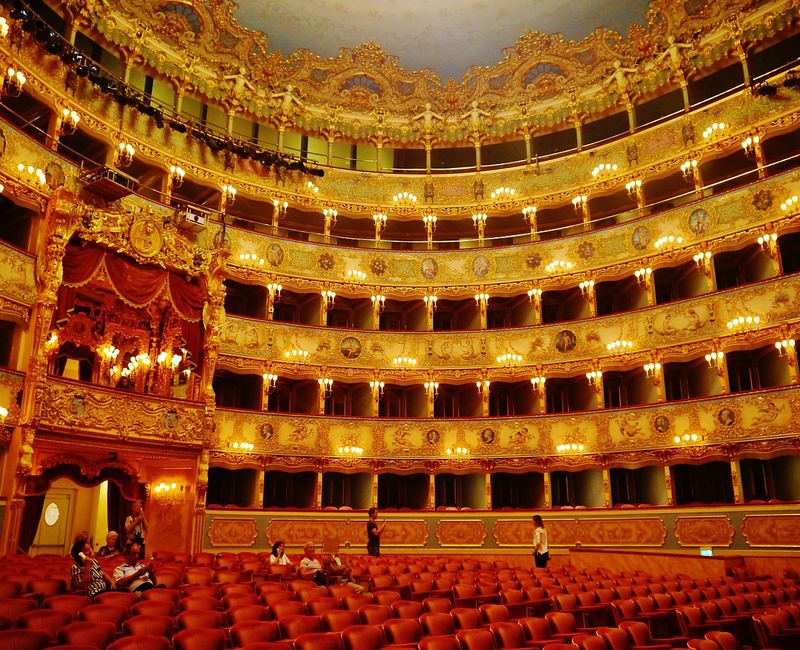 Venice, culture of masquerade and the medieval era air filling the lungs, leaves Teatro le Fenice the next step for adding a dash of aristocratic enchantment to your visit. A theatre that holds itself proud for more than 2 centuries staging many stars, great performance of music, acting and vocals altogether.
The Venetian opera house is known as la Fenice referring to the mythical bird the phoenix. Treat yourself to an artistic performance at the Venice Theatre gives birth to memory to recall a lifetime. Although, wearing a formal outfit suitable for an opera house is advised wholeheartedly.
14. Lido di Venezia – Sand Beaches of Venice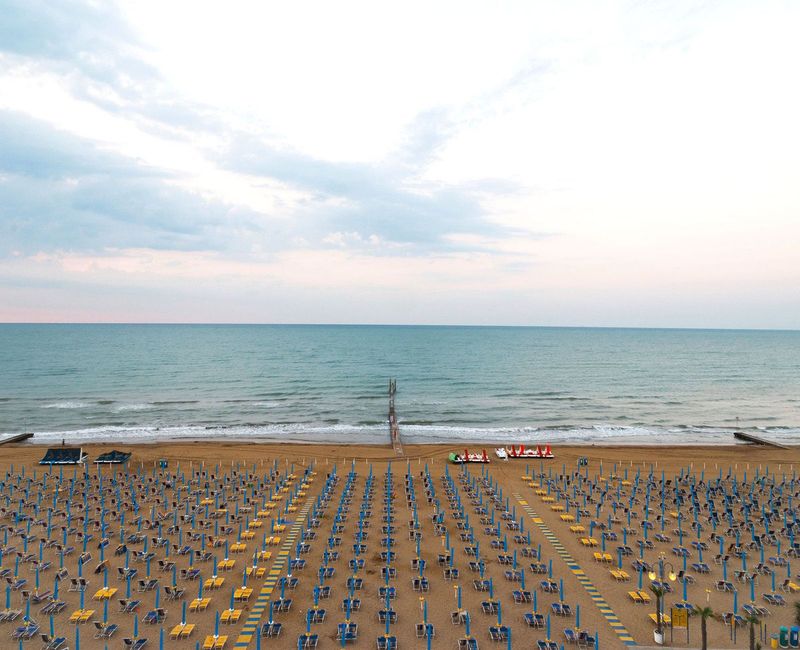 Spending enough time to immerse you in the cultural and historic depths of Venice, there is nothing better than a sun-kissed afternoon. You can take a break from roundabout tours and tourist crowds and head to the south of Venice.
A sandbar beach stretch that offers, sun, swim, and refreshments from Venetian cafes altogether. Lido di Venezia is the home to the annual Venice Film Festival and the residence of many writers and other important artistic personas.
15. Venetian Ghetto and Gondola Ride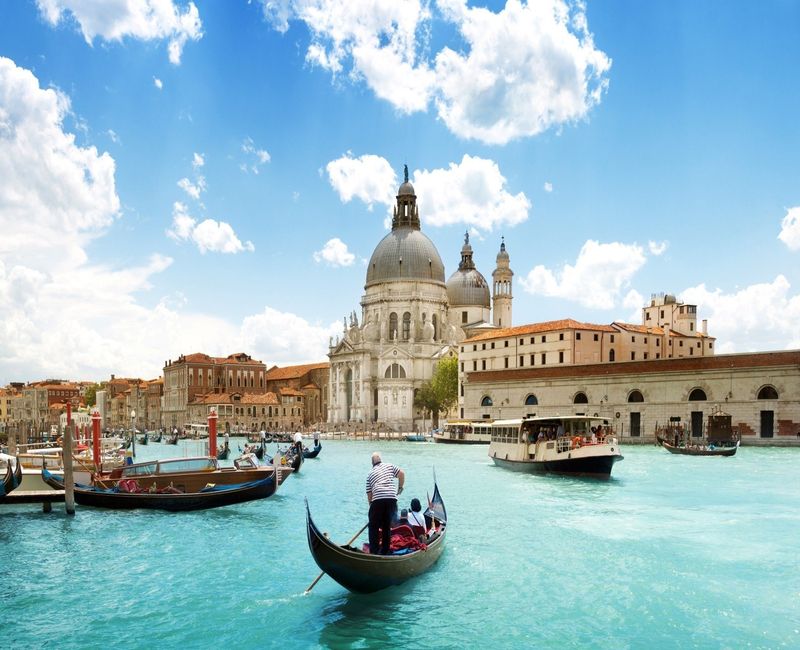 The word ghetto is a transitional phrase from Italian to American English. it refers to the minority of a city's population; Jews of Venice were ordered to live in the Venetian ghetto. It is remarked as the oldest ghetto through Europe dating back to 500 years ago. It seems that the walls and structures absorb the essence of their habitats; the Jew's ghetto summons a diverse feel to compared with all the Venice.
The best way to get around the Venetian ghetto is by la gondola; a private and typical boat ride on the waterways. It is the iconic image of Venice that puts you in the place of past residence of the canal city.
The best way to get to Venice is by taking a flight there; at shores of Venice's lagoon, there is the official international airport with the iconic name of Marco Polo. If you have hired a car for a tour through Italy, along with all the beauty and wonder that await, you are in for some extra fun- and a few words added to your personal Italian vocabulary. The road signs and automatic highway vignette are in the Italian language. Carrying a small dictionary or familiarizing yourself with some basics for the road is essential. Venice is accessible by public transport both on the inside and outside. There are trains to Venice from Rome, Milan, Florence and Verona, as the nearest train pick up point. You can get around Venice by taking a daily pass for waterbuses known as Vaporetto.