The cosmopolitan capital of Ontario is one of the most fascinating cities in North America and home to numerous cultural and historic wonders. Besides the curious urban architecture and colorful ethnic background, Toronto prides itself in its unique urban features; world's greatest single-day parade, Canada's largest zoo, world's most extensive underground pedestrian zone and largest urban car-free zone on its island-while harboring one of North America's premium culture centers- the metropolitans' urban wonders are innumerable.
Whether to take a break from the bustling streets and traffic or wanting to discover the natural and historic attractions at day's trip distance, there are plenty of options around the romantic landscape of Ontario.
Our list introduces the top 15 weekend getaways from Toronto under three hours' drive.
1. Niagara Falls and Conservation Halton park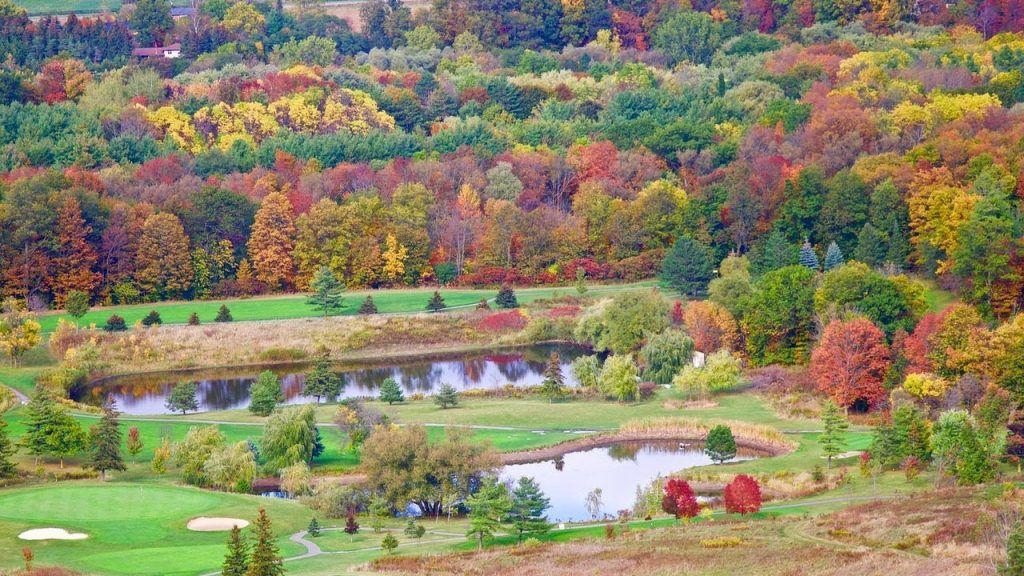 As the most prominent destination in Canada, Niagara Falls combines natural attractions, luxury and entertainment together. Rugged beauty of Canadian Shield, lush rainforests, and spectacular vistas of the three falls on Niagara River, in specific Horseshoe Falls, together with fashionable tourist amenities, have pointed this destination to an ultimate weekend getaway.
Winters are delightful around the park, chunks of ice floating over the falls, snow sprinkled forest, and frozen canyons similar to a fairytale land; while tourism traffic runs slow, Niagara Falls experience is enhanced with discounted hotels, ice wine tasting tours, and an otherworldly environment. Summers bloom with thriving nature, marking a suitable time to discover the Conservation Halton park, encircling hiking paths and the picturesque and historic old mills' ruins.
2. Dundas Valley Conservation Area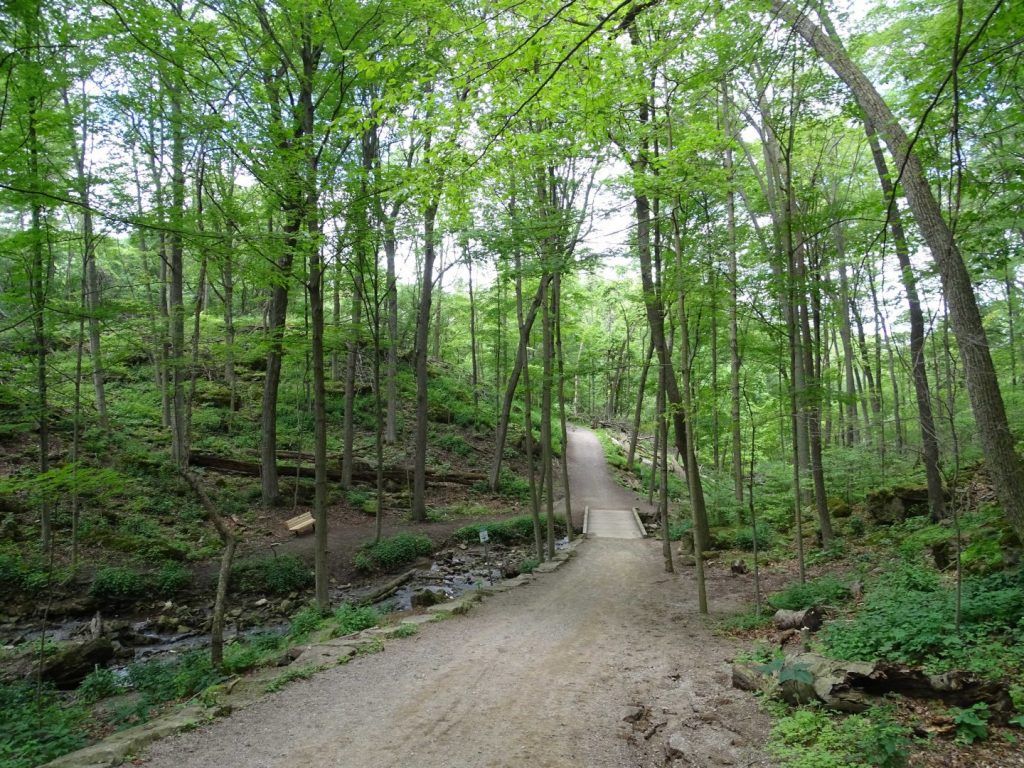 A short hike from Hamilton Falls sits the spectacular Dundas Valley, on the quitter side of Niagara Escarpment. Registered as UNESCO World Biosphere Reserve, the entire canyon presents a wonderland of unusual rock formations, deciduous forests, fossil trails, and scenic ravines.
Carolinian Forest Campground provides facilitated camping for a pleasant stay amid the woodland's wilderness; although, for a more adventurous stay, the park is sprinkled with a handful of backcountry campsites, linked by numerous hiking trails. A total of 17 trails connect the Victorian station at the Trial Centre to surrounding attractions such as the Hermitage heritage site, cultural routes, and Niagara falls trail.
3. Elora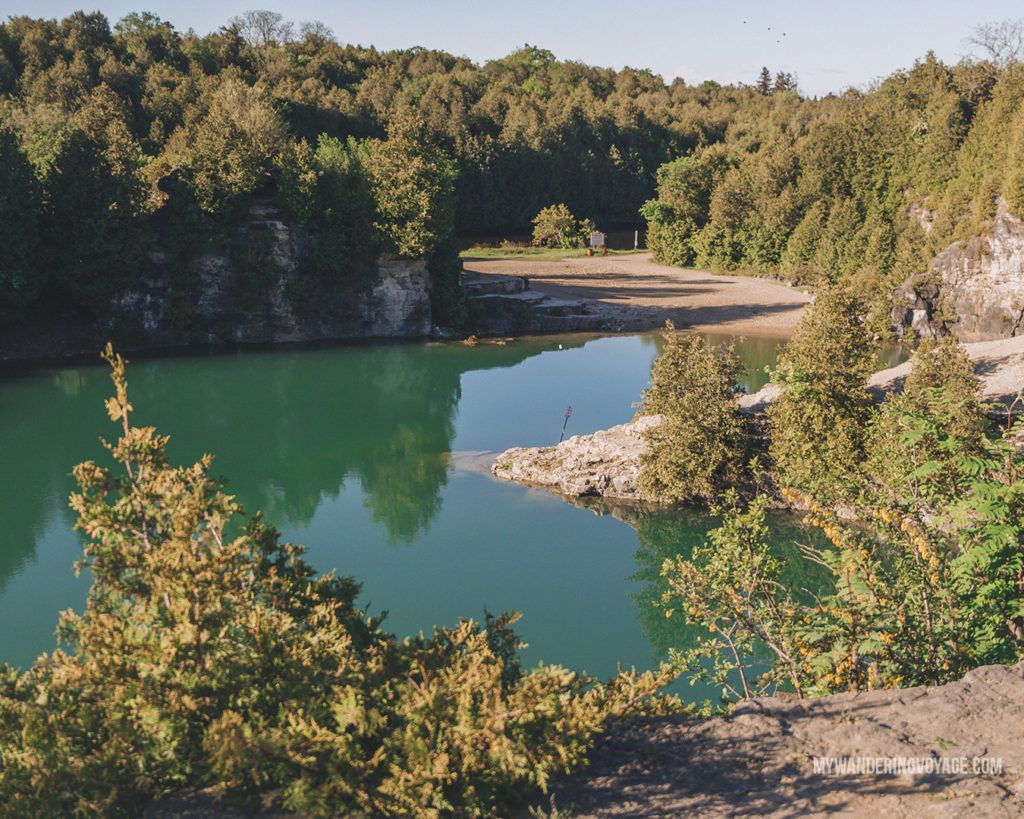 Posing as Ontario's most beautiful village, classic architecture and exceptional urban landscape are the peculiarities of Elora, located at the heart of Wellington County. Noted for its awarded heritage center, the Limestone-built structures in Italianate style of architecture including; Elora Mill, mid-20th century bridge of Metcalfe Street, Irvine Creek bridge, and the renowned Grand River Raceway. The township has an aptitude for art and culture, housing numerous art galleries, music, and culinary art-grade restaurants.
The Elora Gorge Conservation area is laden with hand-curated trails and cycling routes that cross around a series of deep ravines, vertical cliffs, and a crystalline quarry. Surrounded by the Grand River Conservatory and Bissell Park, this gorge is regarded as a geologically unique landscape, with relatively easy access. Easy strolling hikes, uncontaminated nature, and the stylish locality enlist Elora among the top romantic getaway in Canada.
4. Ottawa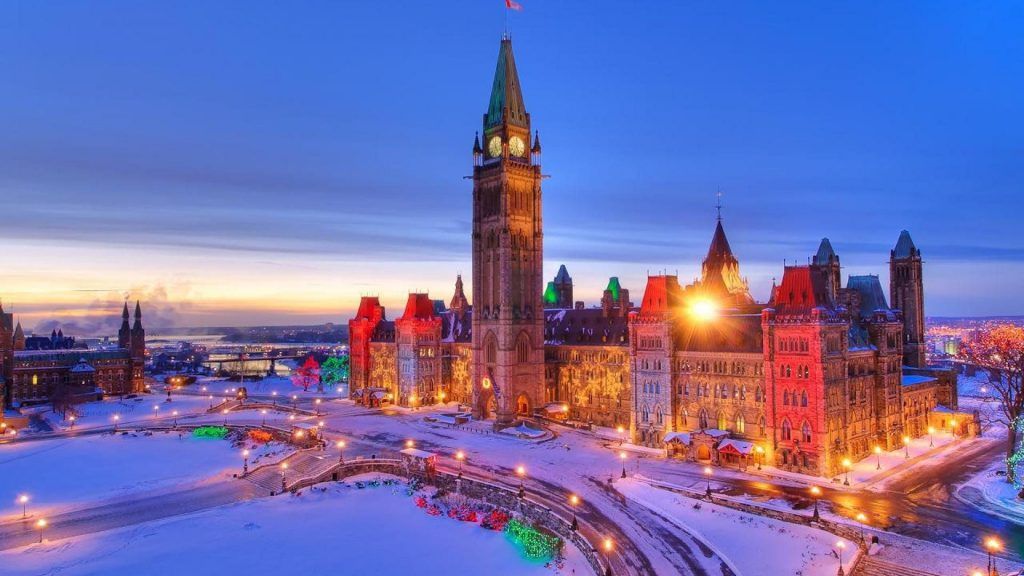 On the shores of the Ottawa river, Canada's capital city illustrates the nation's natural and cultural history; starting from the Canadian Museum of Nature and calcified dinosaur exhibits, Canadian indigenous heritage at the National Museum, to war exhibitions and the National Art Gallery.
The gothic Peace Tower, Notre-Dame Cathedral, and the majestic Victorian parliament hills- the ruling seat of Canada- offer fascinating architecture, while depicting the town's living history. Taking a ride over Rideau Canal, or visiting the spring blooms at Tulip festival and even staying at Dows Lake Pavilion's cozy cottages- Ottawa bids a rather peculiar alternative to Toronto.
5. Prince Edward County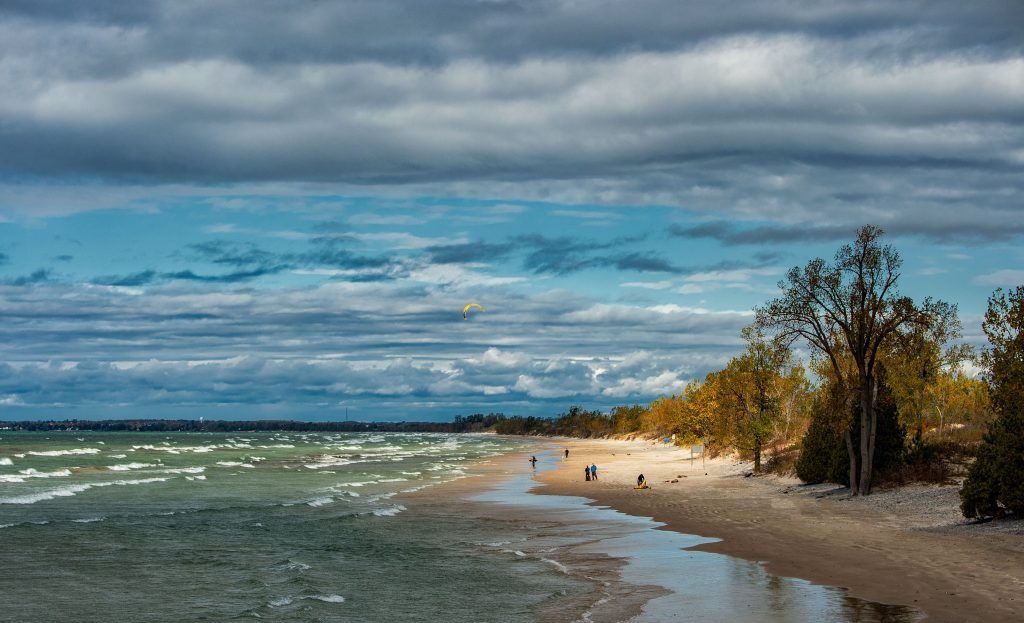 Flourishing art, wine brewing craft, and spectacular marine landscape- are the words associated with Prince Edward County. Long sabulous stretches of Sandbank Provincial Park lure thousands of visitors each year to the county, integrated with Avant-garde recreation centers. As the Gastronomy Capital of Canada, Prince Edward County boasts over 35 fine breweries and several award-winning cheese factories.
Apart from food and leisure, a number of historic sites-inherited from the indigenous tribes-, music centers and occasional festivals as well as fine performances of theatre and awarded movies displays at Regent Theatre.
6. Stratford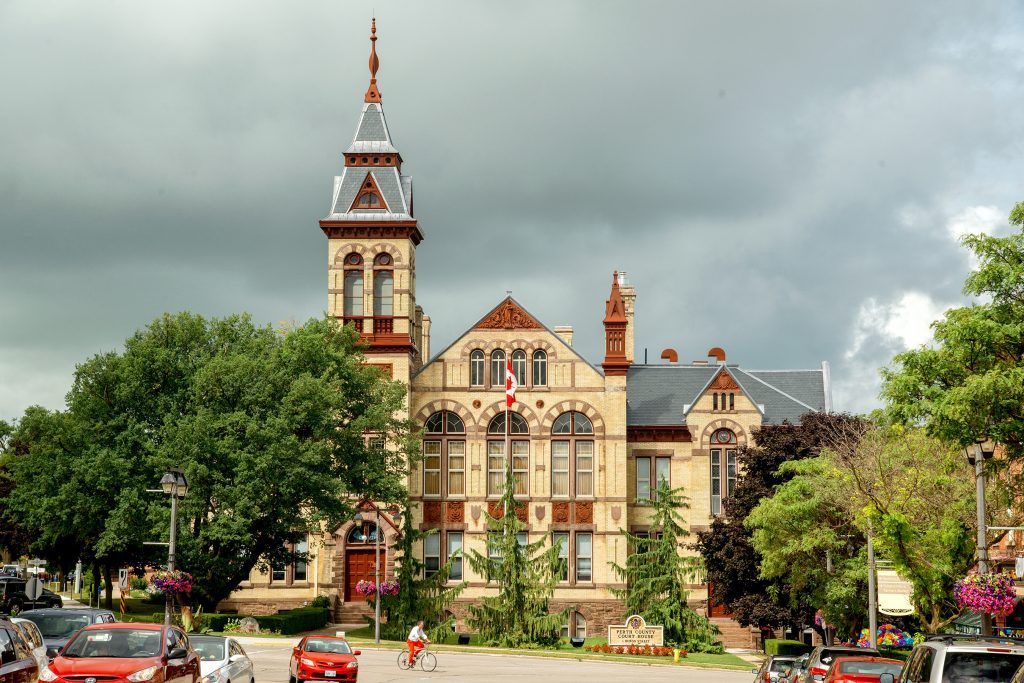 At the heart of Perth County, Stratford was settled mostly by British, Irish, and Scottish settlers, which grants its architectural inclination to Tudor style. From early May to October, the township pulsates with festive ambiance, hosting performing art festivals to summer music events by renowned artists and a photogenic theatre themed festival.
Among the most romantic and tasteful aspects of this locality, the chocolate trail stands out; after purchasing a chocolate passport, visitors can savor the cocoa beans' goodness in all forms; tasteful chocolate bars, robust Bavarian chocolate coffee, chocolate balsamic vinegar, and even chocolate nail-dos. Prize-winning Shakespearean Gardens, Upper Queens Park, and the winding pathways of Avon River highlight the outdoor getaways amidst the quaint township.
7. Collingwood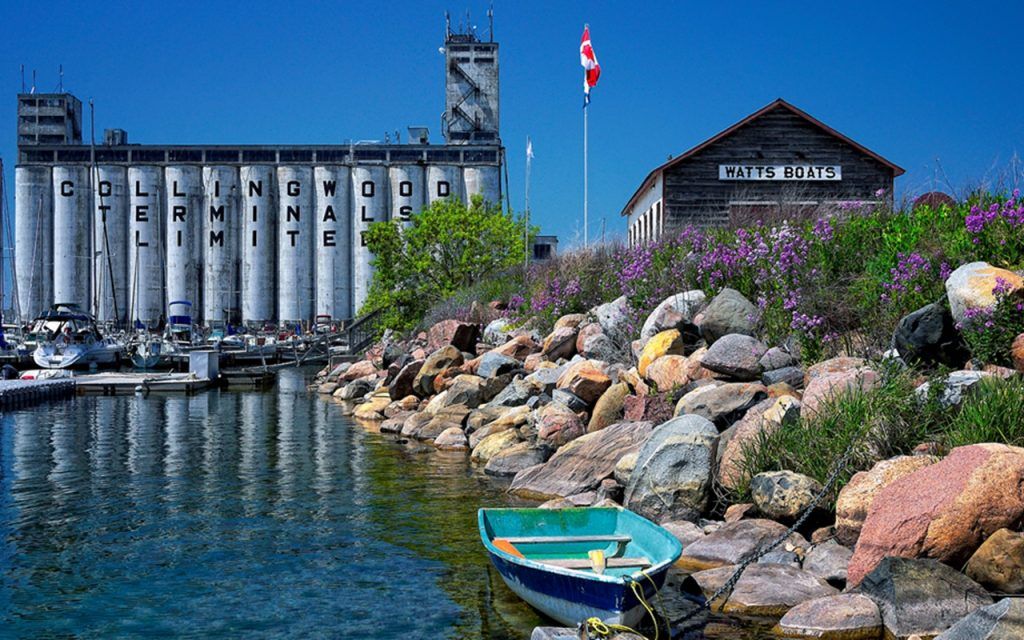 A popular ski resort in winter and a prevalent summer destination-Collingwood is a four-season getaway. Lounging on the coastlines of Georgian Bay, Wasaga Beach is recognized as the world's longest sweet water beach, with broad and arenaceous shores. The urban attractions prevail at the historic downtown, comprising shipyards with centuries-old history, Heritage Conservation Street, and Creative Simcoe street.
Flanked by art studios, exhibitions of interesting art collections, the historic quarters are dotted with elegant cafes and fine diners. Except for posh ski resorts, Blue mountain itself conceals many curious elements. The red clay pottery art of Czechoslovakian residents originated on this mountain. Veined with hiking routes to a chain of scenic caves and a handful of nature reserves safeguard these historic and natural treasures and maintain camping facilities nearby.
8. Muskoka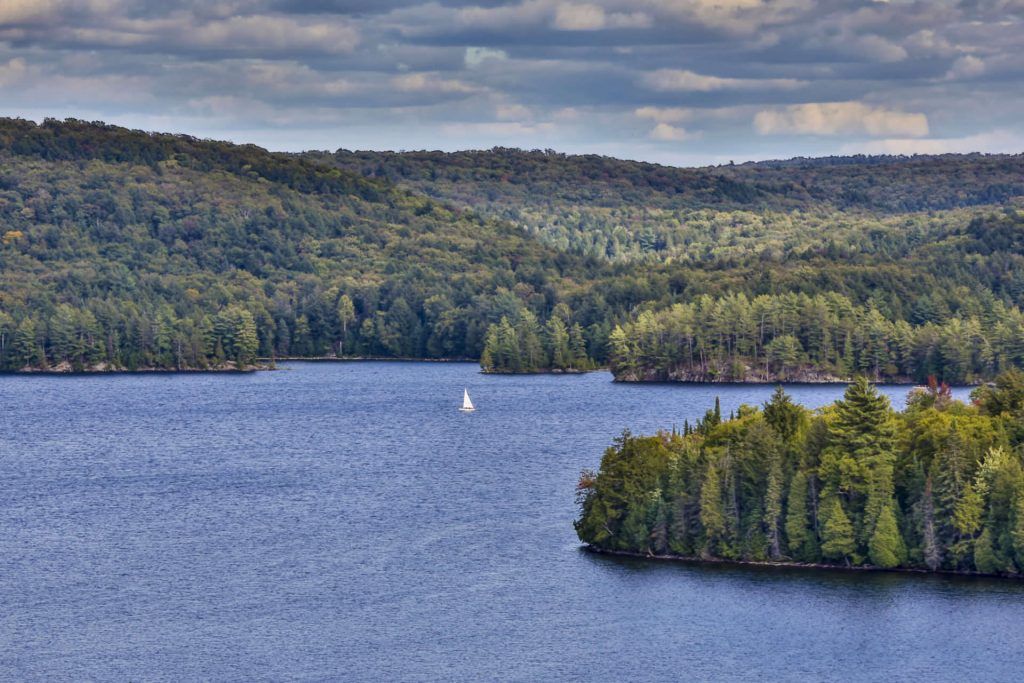 One of the much-appreciated gems of Georgian Bay is located only 200 kilometers to the north of Toronto. Described as the Cottage Country of Ontario, Muskoka perches at the serene verges of the bay and Lake Couchiching. Typical wooden cottages, backcountry camping in between the alpine woodlands, and countless water recreations are found in abundance in Muskoka- marking a worldwide popular destination for the National Geography Travelers and a casual getaway of Torontonian.
In addition to aquatic sports and peaceful camping along the shores, Muskoka's list of attractions and activities is wide and long; from highland ski resorts, to a children-popular themed park, known as the Santa's village, and discovering the several provincial parks by the virtue of hand curated hiking trails.
9. Kitchener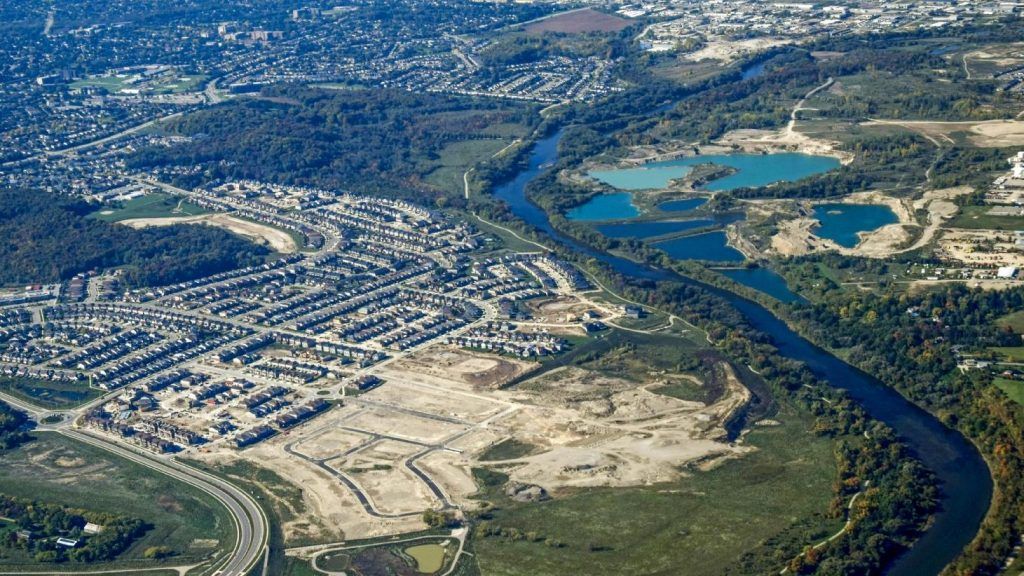 Sprawling on the lowlands of Saint Lawrence River, Kitchener is filled with historic elements, recreation, and small-town charm. The snow-covered slopes of Chicopee mountains contain most of the municipality's ice and snow entertainments, with an adjacent tube slide and a trendy ski resort.
Rooted from German origins, the town holds the native elements in its annual festivals, in particular Oktoberfest, and Doon Heritage Village, that immerses deeper into the regions' fairly modern history. Small flea markets with delicious authentic treats served at markets' food stalls, to strolling along the groomed pathway of Victoria Park, or even backcountry camping at Huron Natural area- Kitchener is an ultimate weekend escape or even an extended travel destination.
10. City of Kawartha Lakes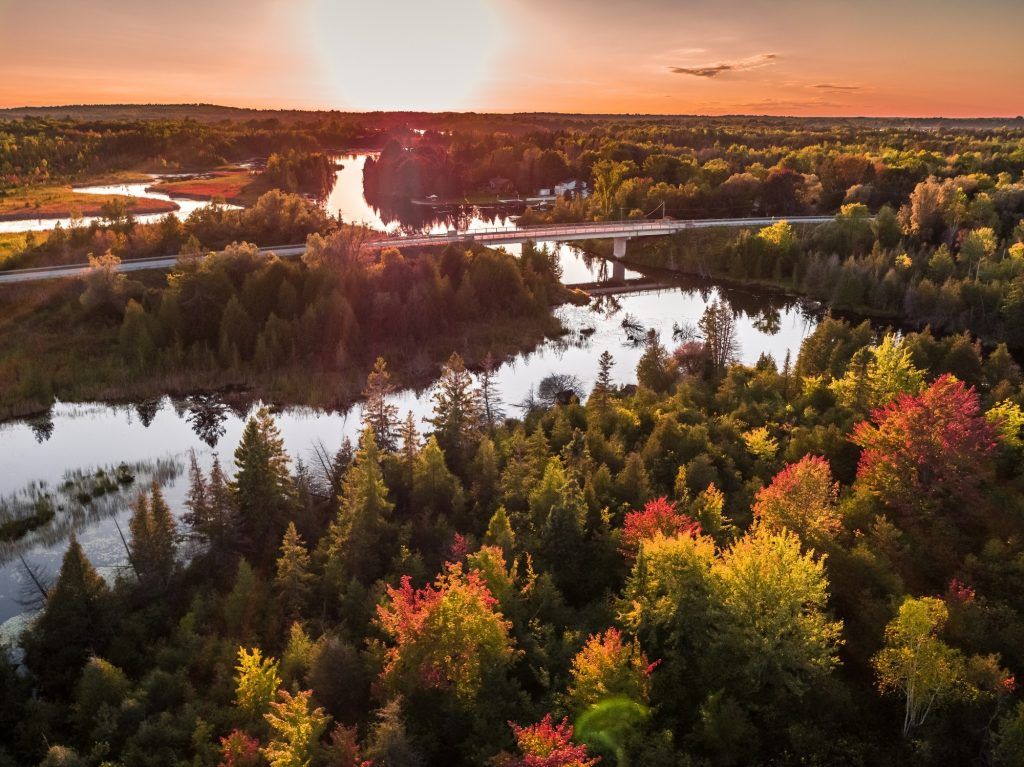 The indigenous inhabitant of the City of Kawartha Lakes named their home, Land of Reflection, for its hundreds of lakes and countless streams. Carden Alvar draining streams of the Great Lakes, scenic gorges, falls and rivers of Queen Elizabeth II Wildlands only just to mention a few. If you prefer wilderness facilitated with convenient amenities, Kawartha Lakes features ecologic innovation and is noted as one of Canada's most innovative nature reserves.
The region comprises several communities around the chain of 14 lakes, collectively known as Kawartha. Most of these hamlets are art-inclined with charming elements including theatre centers, museums, and exceptional urban infrastructure within the provincial park's pristine wilderness.
11. Port Perry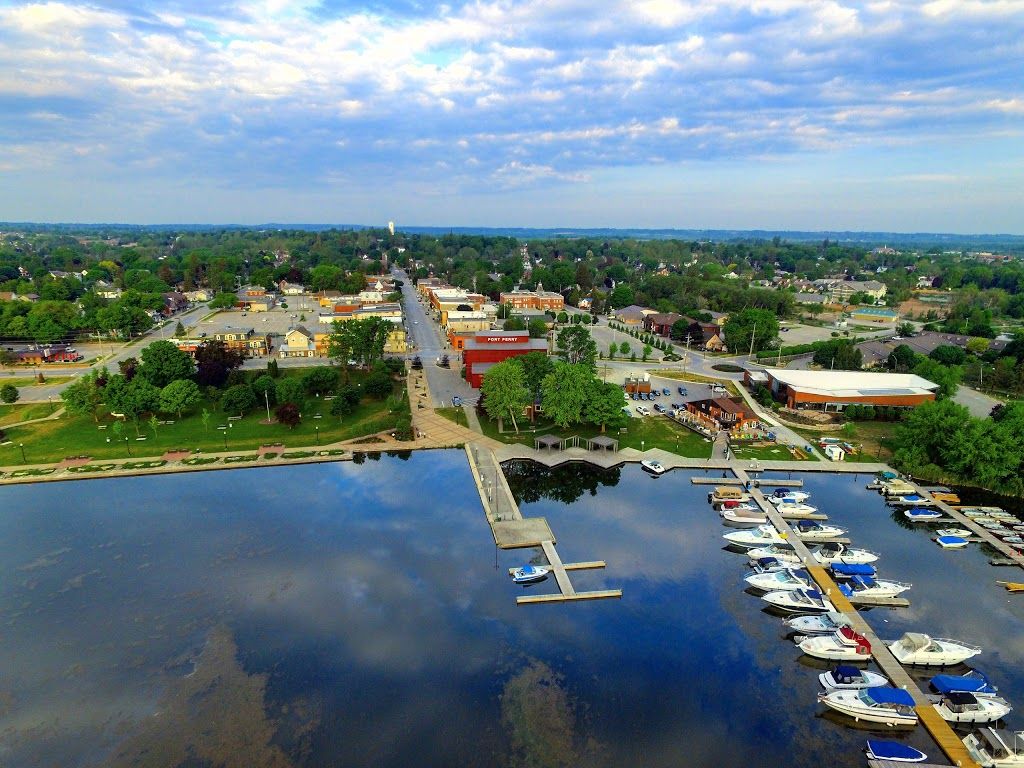 On the fertile banks of Lake Scugog, Port Perry is located only 60 kilometers from Toronto. Birdseye and Palmer's provincial parks protect the lake's banks and surrounding biotopes while offering delightful tourist amenities essentially facilitated camping and backcountry wooden hubs that are often used for ice-fishing in the winters.
At the historic center, the town has captured the time. Arrays of clothing stores, restaurants, and a museum take the visitors on a journey back to the Victorian Era. In summers, together with berry orchards' harvesting season, the lake's banks are filled with swimmers, music festivals, and Bass tournaments.
12. Niagara-on-the-Lake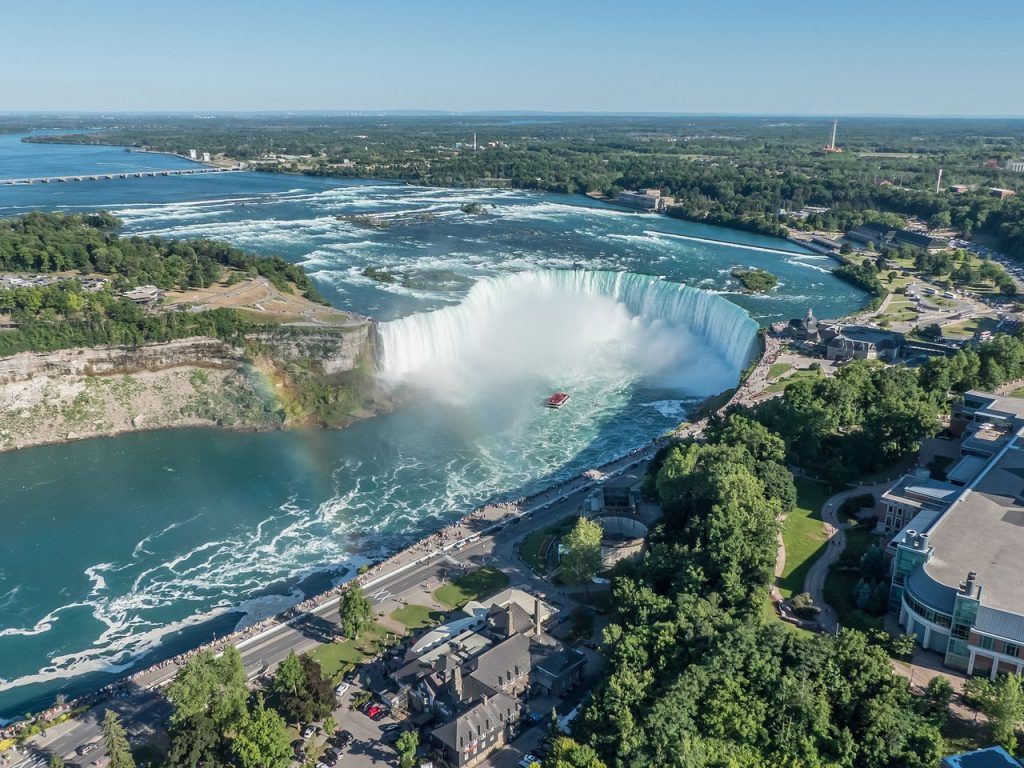 Only twenty kilometers from the trembling Horseshoe Falls, the quaint township of Niagara-on-the-Lake is hemmed in endless flower beds, farming orchards, and vineyards. The scenic wine country spreads along Niagara Parkway, harboring the town's primary structures and war heritages, hearty dinners, and a hospitable ambient.
Most of the visitors are those seeking a laid back country setting with quality wine and culinary delights, or adventurous art admirers; Niagara-on-the-Lake hosts Canada's second-largest theatre festival from April to December, named in the honor of George Bernard Shaw. Furthermore, RiverBrink Art Museum exhibits a grand collection of masterworks by Canadian and international artists, while the museum itself stands as an example of architectural art.
13. Tobermory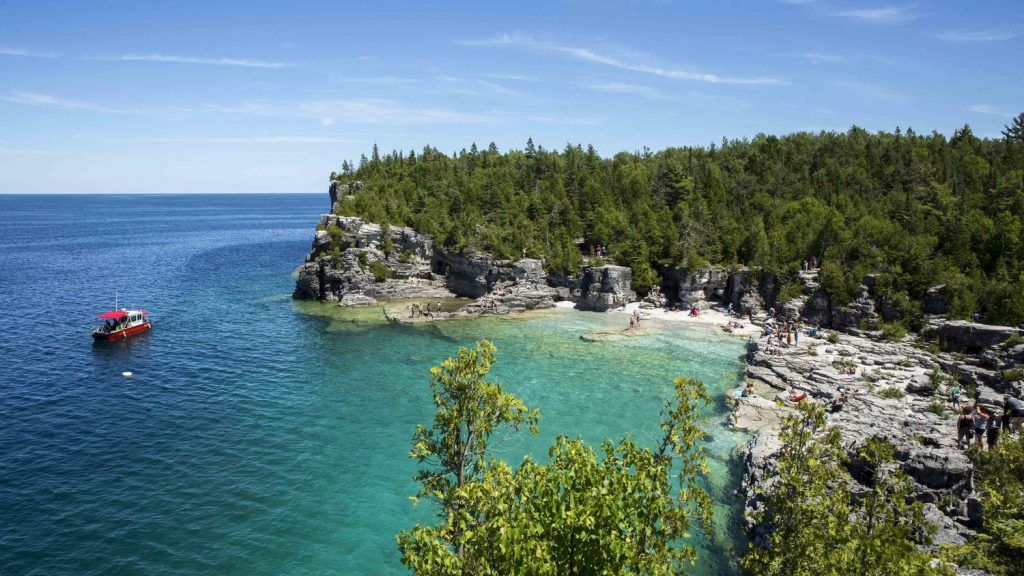 The harbor village of Tobermory rises on the cliff coastlines of Bruce Peninsula, delighting the spectators with its turquoise waters and weathered landscape. Titled as the fresh water Scuba Diving Capital of the World, Bruce peninsula's numerous sunken shipwrecks, oddly vertical islets, particularly Flowerpot Island, and the scenic marine life at Fathom Five National Marine Park has received international recognition.
Located at the northernmost point of Niagara Escarpment- a tract of 750 kilometers of eroded ancient sea bedrocks and scenic viewpoint on the hikeable cliffs, dangling over sparkling waters- the entire peninsula is conserved as an UNESCO World Reserve Biosphere.
Tobermory's community has flourished around tourism and the two harbours. Most of the businesses are only operative throughout the tourist season, figuratively from May to beginnings of October.
14. Algonquin Provincial Park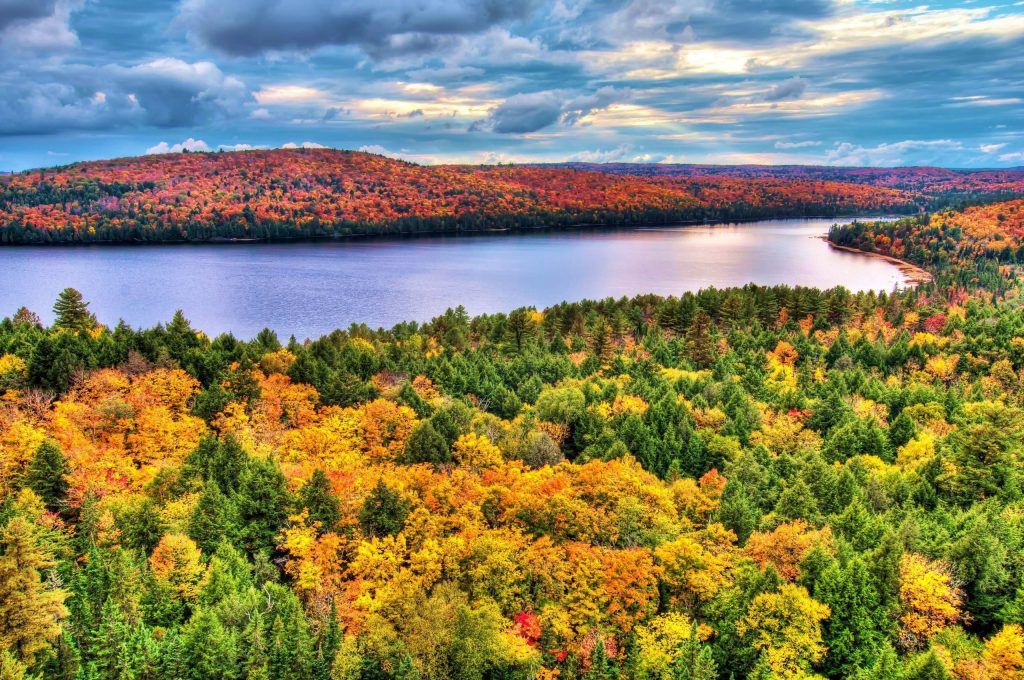 At 300 kilometers distance from Toronto, Algonquin Provincial Park is our list's furthermost destination- yet entirely worth an extra hour's drive.
With a whopping assemblage of 1500 lakes and over a thousand kilometers of sparkling streams, the park embraces a unique landscape. As a must visit in the outdoorsy people's bucket list, there are over 1200 campsites and campgrounds to accommodate vehicle accessible camping, to unfacilitated tent areas beneath the Dark Sky of Algonquin. Sighting wildlife such as black bears, rare bird species and native wolf packs, together with trout fishing mark the reserve's wild fauna interests. Many treks traverse the region, paving the way to different lakes, each revealing a distinct topography.
15. Grey County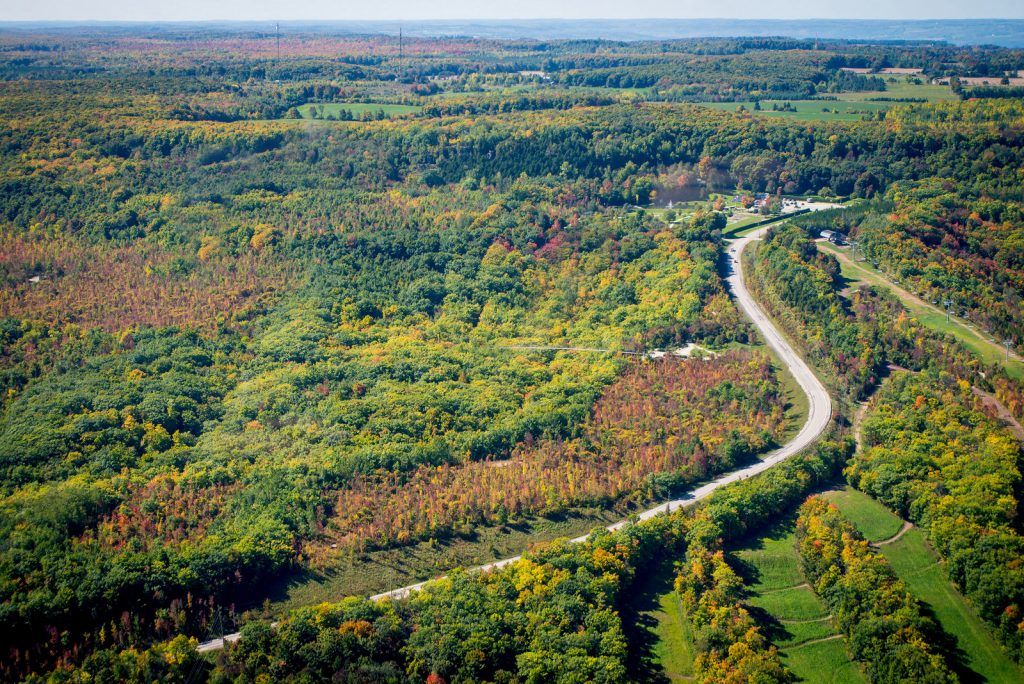 from the extensive highlands of Beaver Valley and Blue mountain slopes, to waterfalls flowing down a mounded bedrock, as Inglis Falls, to the trails around the dense woodlands of Old Baldy Conservation Area and the dramatic falls of Weaver's Creek that ultimately join the Niagara Falls Escarpment.
In 2004, Owen Sound was titled as Canada's Capital of Culture, housing countless museums, art galleries, performing art and music events and world-renowned festivals including Festival of Northern Lights. Many of the indoor events with intellectual significance take place during winters.
Located adjacent to the confines of U.S. territory, Toronto is an optimum location for a day's trip to the charming localities across the border. Cultural town of Rochester with a fierce waterfall at the historic center, the lively township of Buffalo with a world famous exotic zoo, and Grand Island with sandy beaches and modern tourist amenities. Before crossing the international borders, don't forget to carry your passport, travel insurance and remember to check for visa requirements by nationality.