Skiing is one of the most entertaining sports worldwide. But "skiing in Australia" is one on the bucket list! Ocean views, magnificent bushbuck drops, rolling over indigenous sacred landscape, and premium and world-class ski resorts with groomed trails and fine restaurants all these considerations put together, skiing in Australia is an experience you won't get elsewhere.
Here are the top 20 spots in Australia where you can hit the slopes.
1. Perisher Alpine Resort and Recreation Centre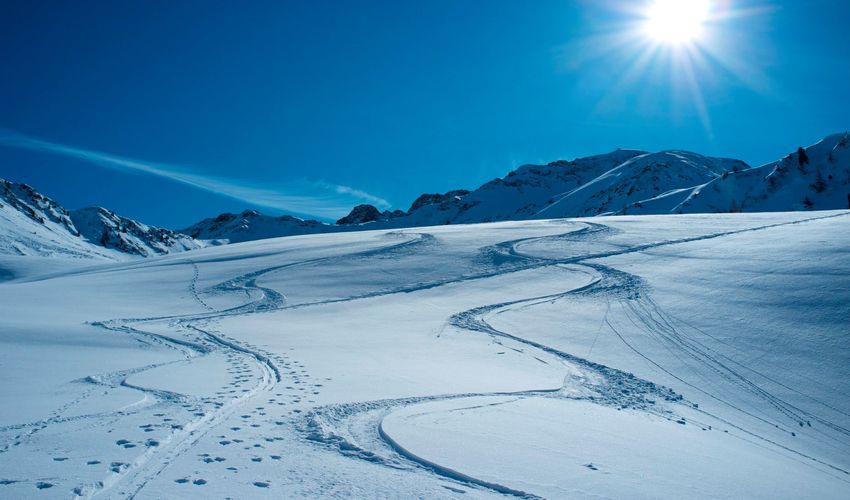 Acknowledged as the largest ski area in Australia and the entire Southern Hemisphere, Perisher Alpine Centre encompasses four fantastic resorts, 47 fast lifts over the 3,080 acres, and pistes for all skill levels.
Rising at the scenic heart of Kosciuszko National Park and over the powder-covered slopes of the Snowy Mountains, Perisher ski resorts have an international reputation both for their facilities and picturesque landscapes.
Adjacent to the ski runs, Perisher Centre village welcomes the visitor with cozy restaurants, cafes, and shopping centers, along with hotels and chalet apartments for a delightful stay.
2. Kiandra Ski Resort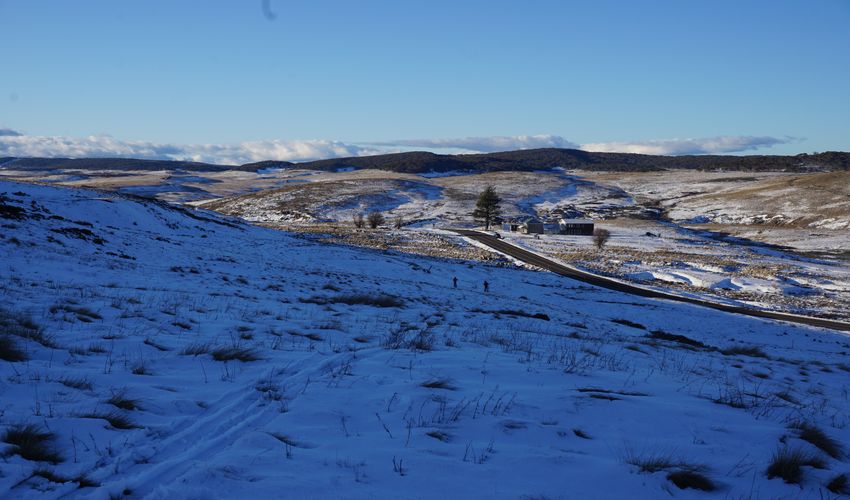 Titled as the birthplace of Australian ski sports, Kiandra is a quaint mountain resort town over the highland of the Snowy Mountains. Once a prosperous mining settlement, it was turned into a tourist destination after the abandonment of the mines, by making use of the snow coverage in the region.
In addition to skiing, the township is marked as a home to the indigenous tribes and is the starting point to the famous Australian Alps walking track. Horseback tours, snowshoeing treks, and fun tubing slopes are among other favorite activities here.
3. Corin Forest Mountain Resort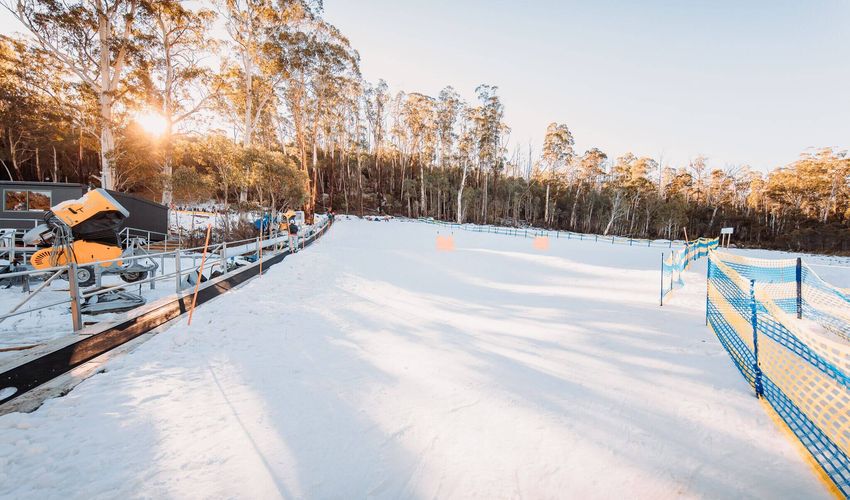 At a 25 km distance from the capital city, Corin Forest is a perfect family destination for a variety of winter recreations. Gentle slopes, a panoramic lift known as the magic carpet, groomed ski runs, heated shelters, and delectable eateries- snowboarding and leisurely skiing are the most attractive activities in Corin.
The recreation area covers only 0.2 km of ski runs, tubing slopes, and snowboarding downhill pistes. However, the resort's close distance to the metropolitan makes it a perfect weekend getaway with an icy twist for the visitors and locals of Canberra.
4. Mount Hotham Ski Area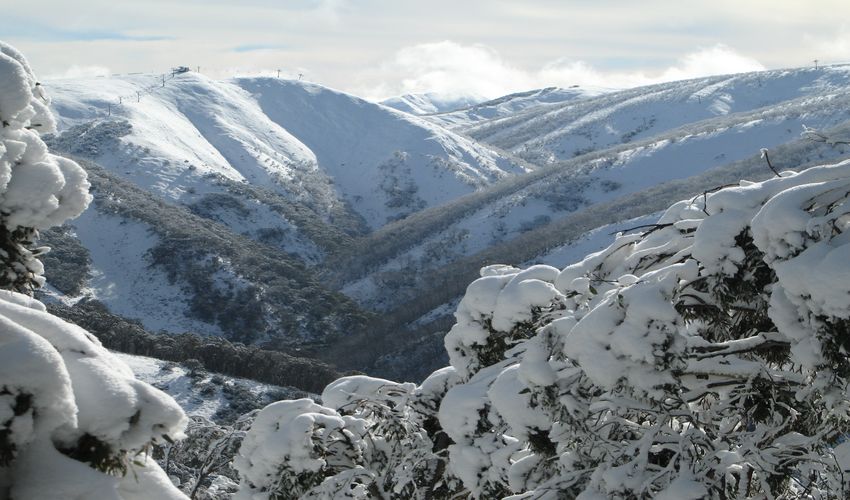 Named as the sleeping giant of Victoria's skiing slopes, this extensive resort caters to all levels of difficulty. It is also known for its unique upside-down layout, where the village is at the top of the mountain and the ski slopes roll beneath, considering that most ski resorts worldwide have an opposite setting.
Accommodations in the scenic uplands of Hotham range from secluded wilderness lodges to fancy apartments and luxurious hotels. Whether you are looking for night skiing, snowboarding over spectacular vistas, or a winter location that ALL the family members can enjoy, Mount Hotham makes a perfect destination.
5. Thredbo Mountain Resort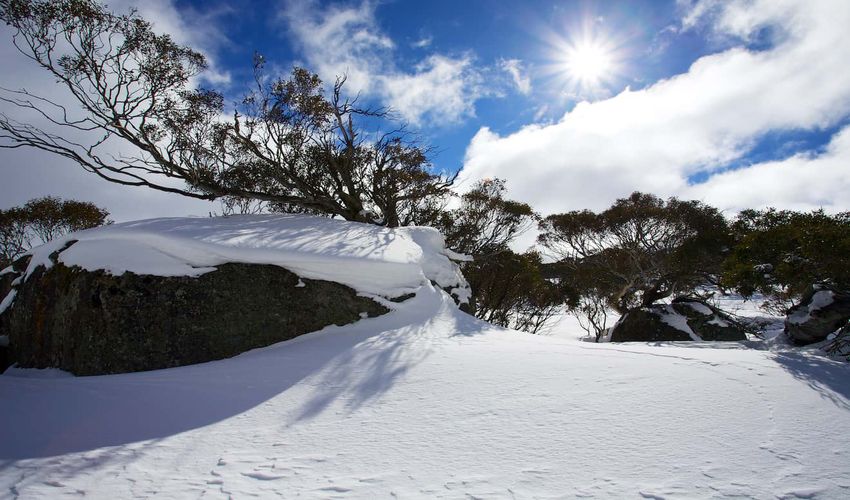 Famed for having the five longest ski runs across the country, Thredbo is an Avant grade ski destination with modern facilities, which runs on sustainable energy and eco-friendly infrastructure.
This pioneering alpine destination is another one of the ski destinations in the Snowy Mountains, and one of the best worldwide for all levels of skiing expertise.
And if you are looking for an additional thrill, this ski station presents a handful of decent vertical drops as well.
6. Falls Creek Ski Resort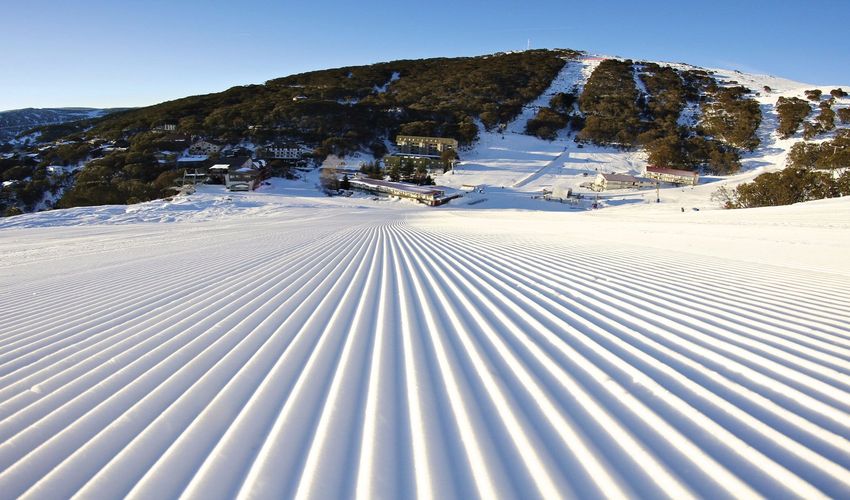 Another one of the ski locations near the Perisher Valley, the fun ski-in ski-out resort of Falls Creek poses as the largest ski field in Victoria and according to the testaments of the visitors, one of the most entertaining ski villages worldwide.
It maintains 92 runs with all skill levels, but it is mostly regarded as "suitable for intermediate downhill skiing and snowboard terrain". Accommodations here differ from budget apartments, romantic lodges to boutique hotels.
7. Mount Baw Baw Alpine Resort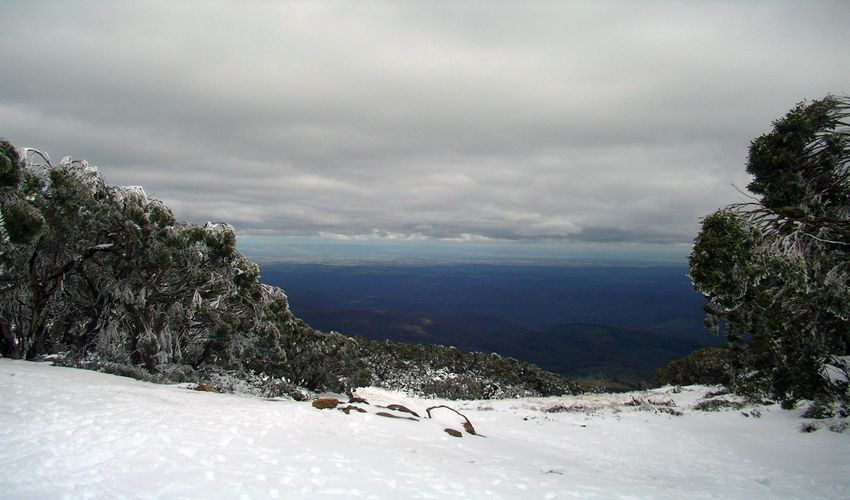 Only two and half hours from Melbournes, Mount Baw Baw ski resort marks one of the highest locations on the Great Dividing Range. From delectable restaurants, affordable apartments to fancy hotels, to many fun and educational programs are the resort's highlights.
And when it comes to recreation, the visitors of these majestic highlands can indulge in downhill skiing, slide down the cross-country ski trails, jump on a snowboard and enjoy all the fun recreations that come with snow.
8. Mount Buller Ski Area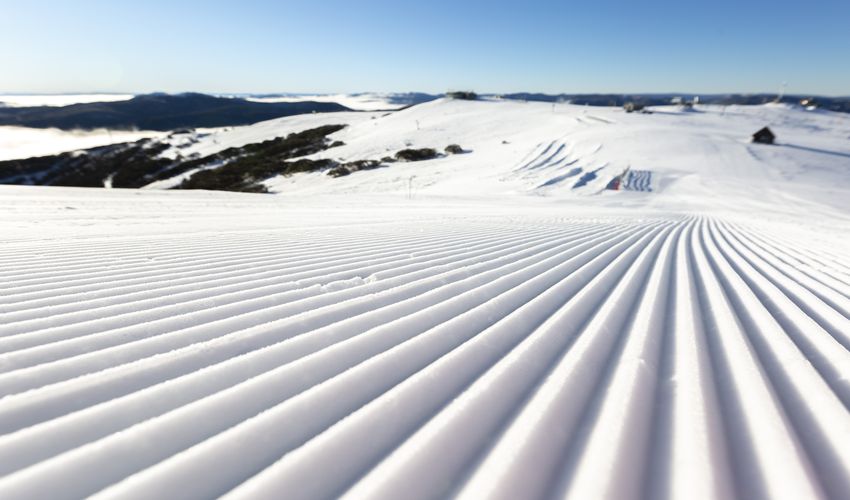 Known for premium groomed ski runs and its picturesque village, Mount Buller rises at the heart of the Shire of Mansfield in the Australian Alpine Region. It is the largest of its kind in Victoria, with 22 lifts to ski points across the 300 hectares, the loftiest of which reaches 1805 meters. For facilities, it is one of the finest globally for its groomed trails, and range of accommodations.
9. Charlotte Pass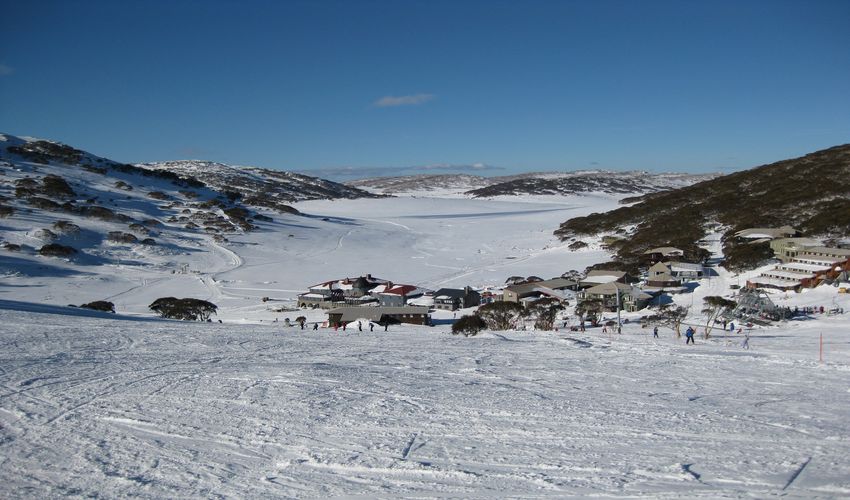 If you're looking for a ski run with family-friendly facilities, beginner pistes, training programs, and comfortable accommodations with dazzling vistas, keep Charlotte Pass on top of your list.
The pass is located just above its namesake village, overlooking the magnificent landscape of Mount Kosciuszko, which in winter is covered under a blanket of snow. This ski resort is also a remarkable location for recreational winter races and ski competitions.
10. Selwyn Snow Resort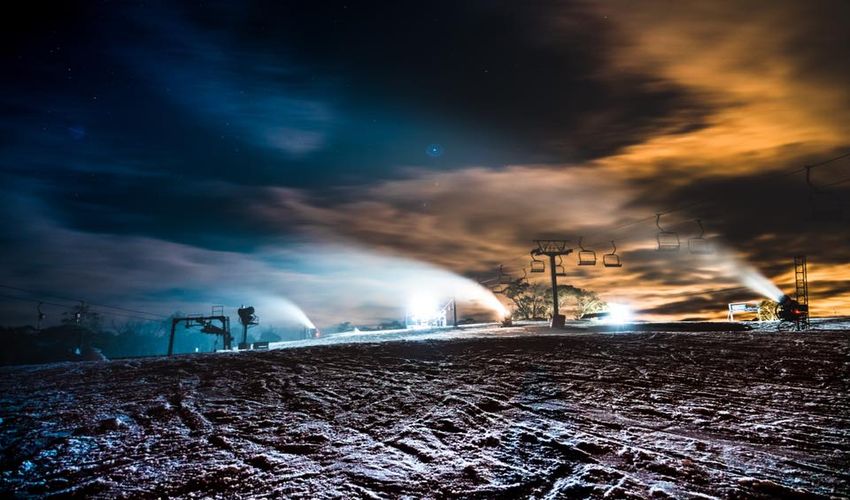 As a family-run ski resort, Selwyn snow resort offers outstanding services and amenities to families. It is highlighted as a beginner skiing and snowboarding destination, with an inclination toward leisurely accommodations and great food.
The resort has apportioned a section to a snow park for tobogganing and snow tubing down the gentle and powdery slopes. Moreover, skiing at Selwyn is known for its affordability compared to other ski resorts in Australia.
11. Ben Lomond Ski Field Area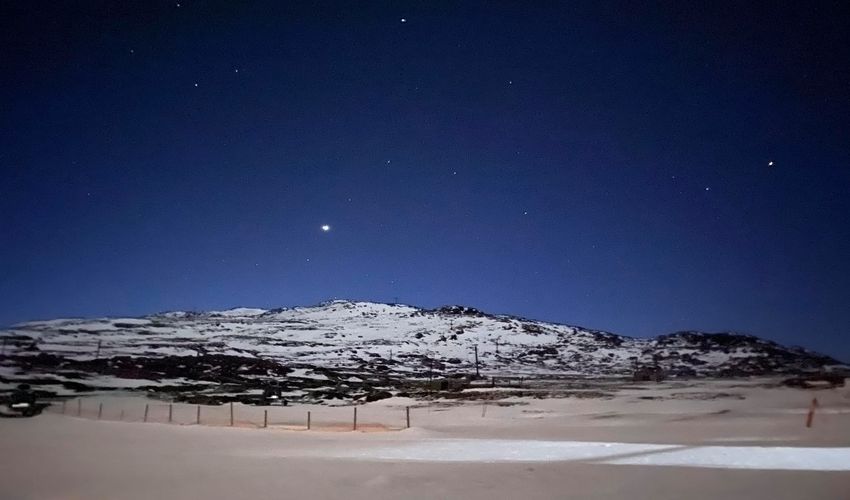 Located over Tasmania outback slopes, Ben Lomond Ski Field Area is renowned for its breathtaking scenery and well-groomed pistes. Fringed by wilderness and alpine forests, it features ski runs with all levels of difficulty but maintains a focus on intermediate skiing pistes.
Full range viewpoints, cross-country trails, outback lodges, Ben Lomond National Park, and its ski resort guarantee a truly memorable experience, quintessential to authentic Australian Alpine recreation.
12. Dinner Plain Ski Area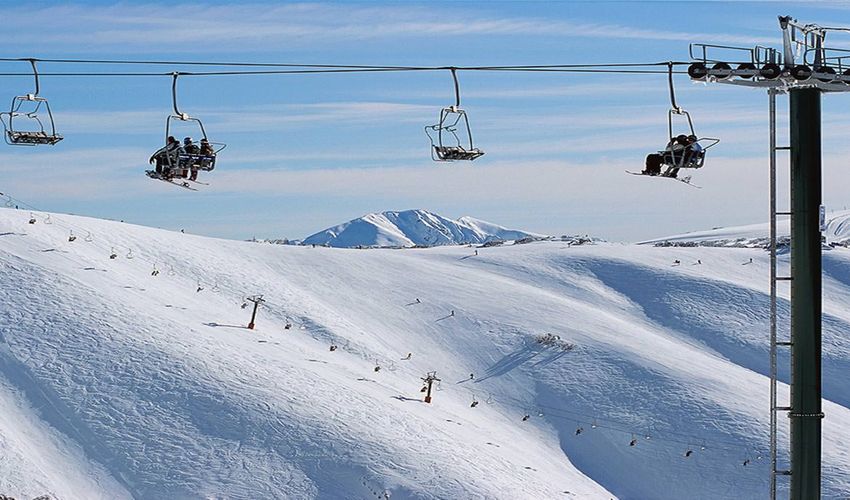 Dinner Plain ski resort is where history meets recreation. Located just in the vicinity of the heritage cattlemen's huts, the resort boasts prize-winning scenery enriched with modern facilities.
Additionally, this resort is rather easy to reach, located only 10 kilometers down the Great Alpine Road. If you are feeling more adventurous to just leisurely ski downhill, hop on the cross-country trail to Mount Hotham- where you can test out your skills on the advanced slopes and breathtaking drops.
13. Mount Beauty Ski Resort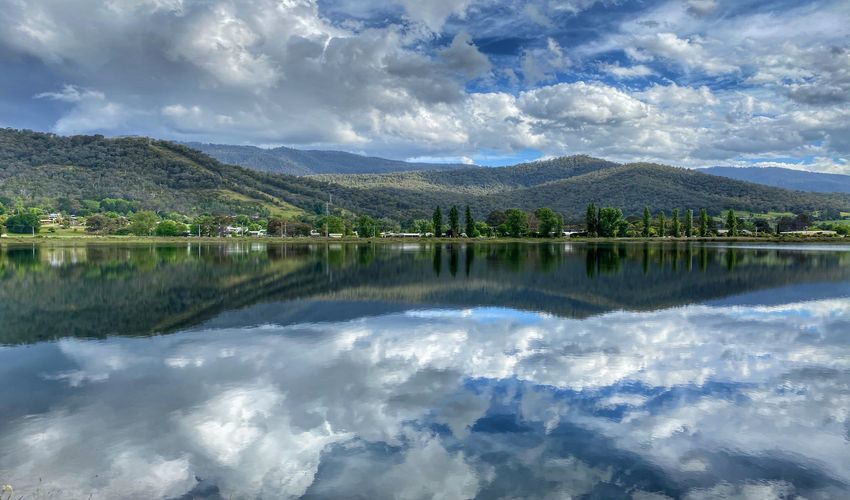 Named after its remarkable scenery and dazzling valleys at the bottom, Mount Beauty sits at a helicopter jaunt from Mount Bogong, Victoria's tallest mountain, and a half-hour drive from Falls Creek Alpine Resort.
Mount Beauty's ski area is lined with over 90 ski runs with all difficulty levels, exceptional accommodation within the ski range and the village. Besides the hospitable locals, the region holds a reputation for great wine.
14. Blue Cow Mountain Resort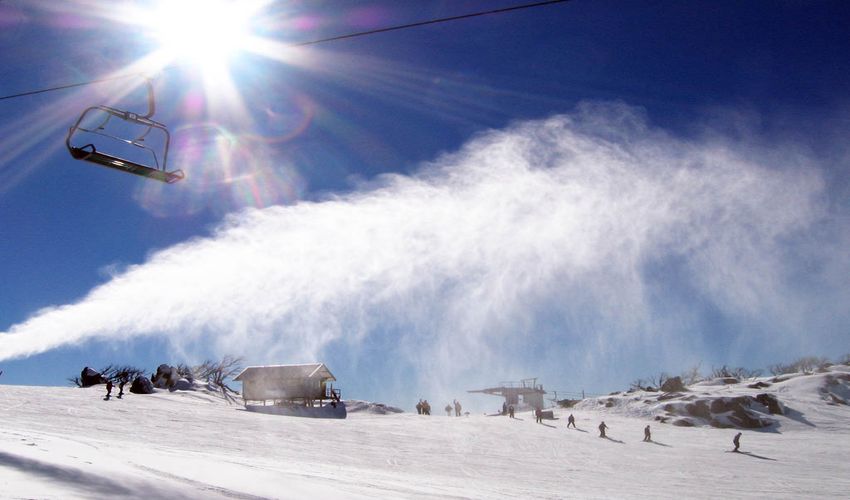 Mentioned among the top ski destinations in the highland territory of Kosciuszko National Park, Blue Cow resort offers exceptional scenery, groomed trails, backcountry lodges, and fine powder bowls.
The resort has in fact joined the regional territory of the Perisher Resort area, though has its own specialty restaurant, bistro, and ski school. There are two ways to reach the resort, through ski lifts, or the Skytube which also bestows an aerial view over the uncharted landscapes and bewildering alpine vistas.
15. Smiggin Holes Mountain Resort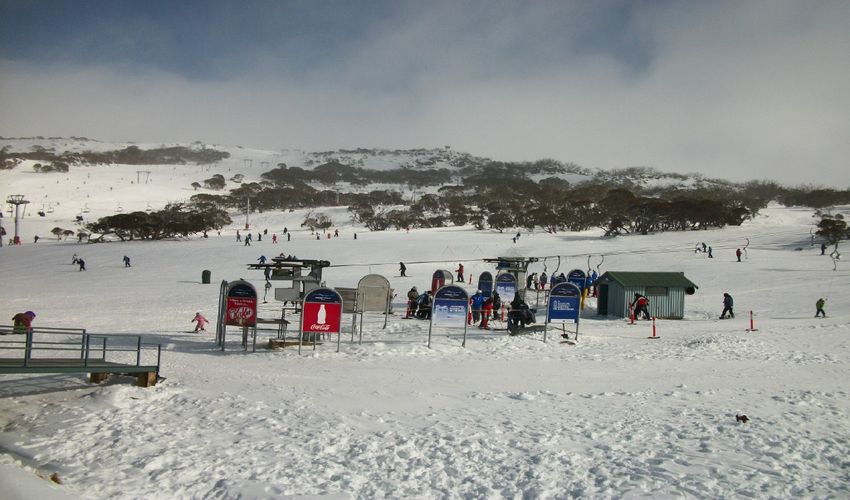 Distinguished as the most premium facility for beginners among all the ski resorts on the Australian snowfields, Smiggin Holes mountain resort provides a premium ski range where the highest station reaches 1,680 meters.
There are several ski trails that vein the region, all of which are covered under a thick layer of snow through winter. The resort is also famed for its spectacular outback chalets and apartments.
If you want to spend a week and master snowboarding and skiing with your entire family, have a romantic weekend at heights or scratch off one more of the Perisher Valley Ski Resorts from your must-ski list, Smiggin Holes has it all.
16. Cabramurra Mountain Resort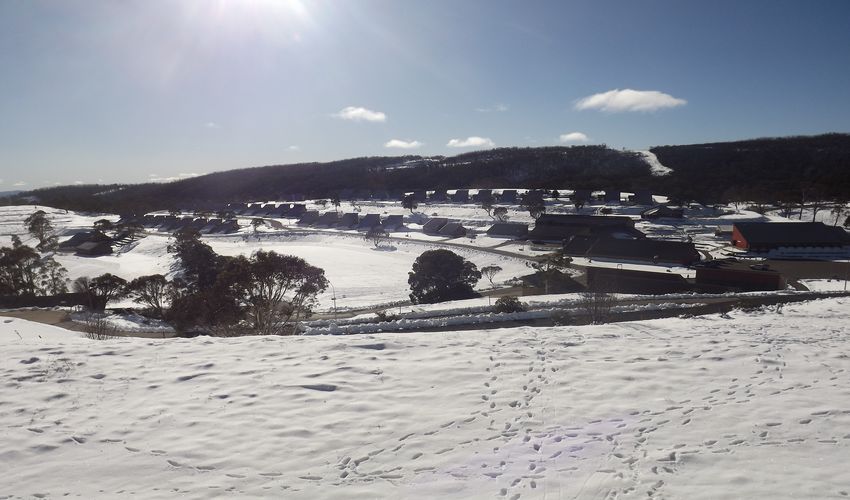 Squatting on the western wing of the Snowy Mountains, Cabramurra town is recorded as the highest settlement in Australia, rising to 1,481 meters. It is located on the slopes between Tumut and Cooma, which was established as a gold rush mining town initially. Afterward, the township started its own ski run and winter reaction club.
While the Towson downhill ski association offers a family-oriented feel, brightened with small seasonal competitions. Visitors can join the more challenging activities in backcountry and cross-country ski runs in the vicinity.
17. Mount Mawson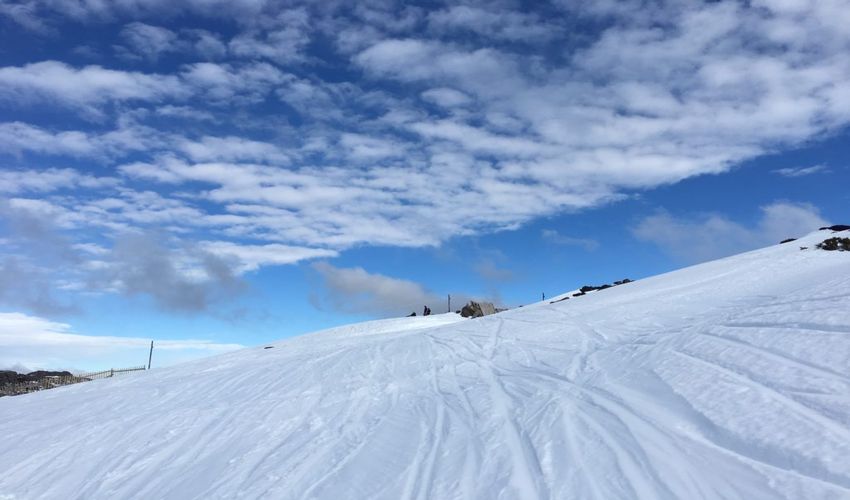 At a short drive from Hobart in southern Tasmania, Mount Mawson perches over the scenic valleys of Mt Field National Park. From snowboarding, downhill skiing to competitions and ski schools, the resort sets forth a variety of snow recreation for all levels of expertise: more experienced skiers can hop on fun 'nutcracker' rope tows, and for beginners, they can enjoy a smooth lift ride to the top of the groomed slopes.
The resort is best suited for intermediate and expert skiers with challenging routes and world-famous vistas, an experience described as skiing in bewildering altitudes.
18. Lake Mountain Alpine Resort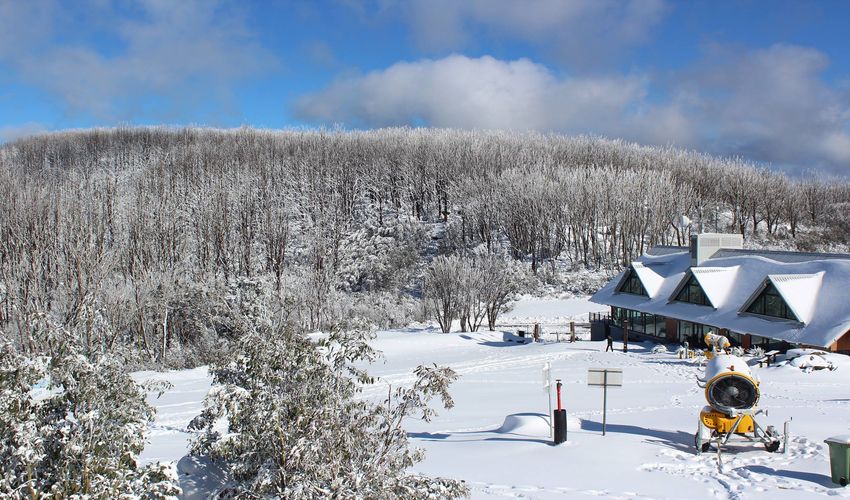 One of Australia's best cross-country ski resorts, Lake Mountain offers an expansion of 35 kilometers of finely groomed trails, rest stations, while offering outstanding learning facilities. The resort is situated just outside Melbourne and a winter destination to both native metropolitans and tourists.
In effect, the resort holds the international title of the third most visited cross-country, alpine resort across the globe. Premium ski experience here is combined with a luxury stay at boutique hotels and fine dining.
19. Mount St Gwinear Ski Resort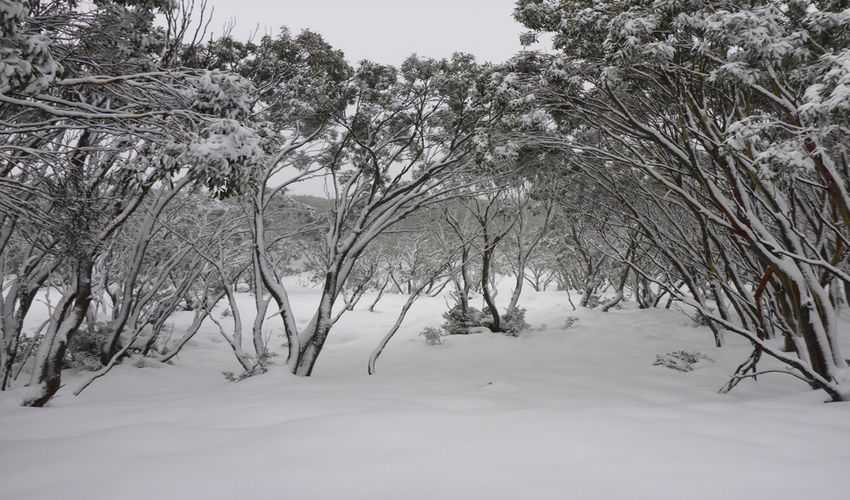 Mount St Gwinear is famed for its family-friendly facilities such as numerous heated shelters and snack bars, with a snow park for tubing and tobogganing, all offered within an affordable budget. It is stationed inside the protected territories of Baw Baw National Park. you can take your ski experience to cross-country trails, or simply enjoy laid-back fun at the snow park.
20. Wolfy Ski Hire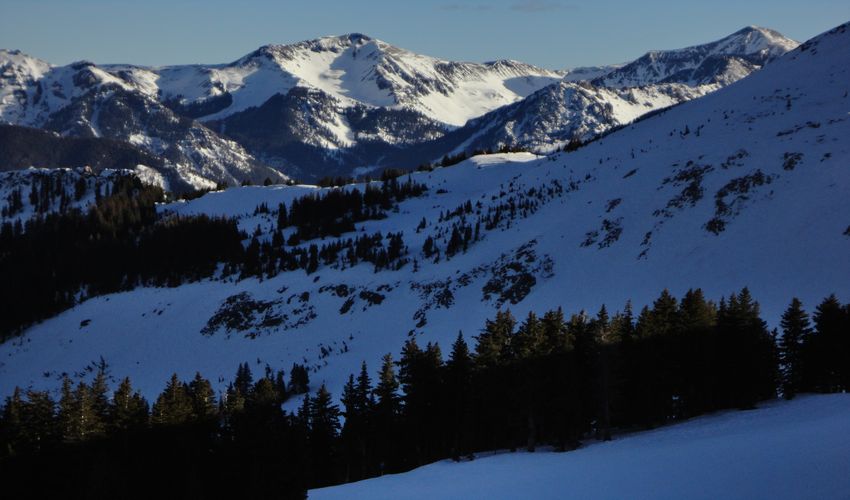 The town of Jindabyne is detected on the highlands of Snowy Mountains, at 918 meters above sea level. Marked for its mesmerizing vistas over the settlement dotted valley and the namesake lake, winters are dedicated to snow recreation at Jindabyne.
While being situated at the viability of famous ski resorts such as Perisher and Thredbo, Wolfy ski hire highlights the small yet facilitated ski zone of its own charming township. Here, visitors can stay on the scenic shore of the lake, or at the delightful mountain lodges, and enjoy the authentic cuisine after a long day of snow recreation.
More on Ski Destinations in Australia
Here are two more skiing locations in Australia that we would like to introduce here:
Snow Park of Perth
Perth highlights Olympic size ice rinks, ski runs, tubing slopes, and all the authentic fun of outdoor snow recreation indoors, and amid the hot coastal terrains of Australia.
Big D Ski Centre
If you are searching for a ski resort in Australia to learn to ski and push your limits at the same time, Big D Ski Centre combines world-class groomed trails with premium skiing programs, on the scenic slopes of Mount Hotham. It offers night skiing a few times a week, sided with gentle slopes and a snow park.