The capital city of Alberta boasts numerous archeological, ecologic, and modern wonders while hosting several astounding festivals throughout the year. While there are many fascinating elements sprinkled across the city, it is no secret that Edmonton is metropolitan and accompanied with attributes donating to large cities; extensive rush hours, tourist swarming attractions, and the cosmopolitan feel.
Located within the macrocosm of Alberta, encompassing Canada's bluest lakes, vast nature reserves on the fertile slopes of Canadian Rockies, and a large network of rivers, falls, and lakes. Alberta is known to be the sunniest region across the country and outdoorsy activities including recreational sports and wilderness camping are the province's highlights.
You can find out more about our highest rated campgrounds near Edmonton below.
1. Big Lake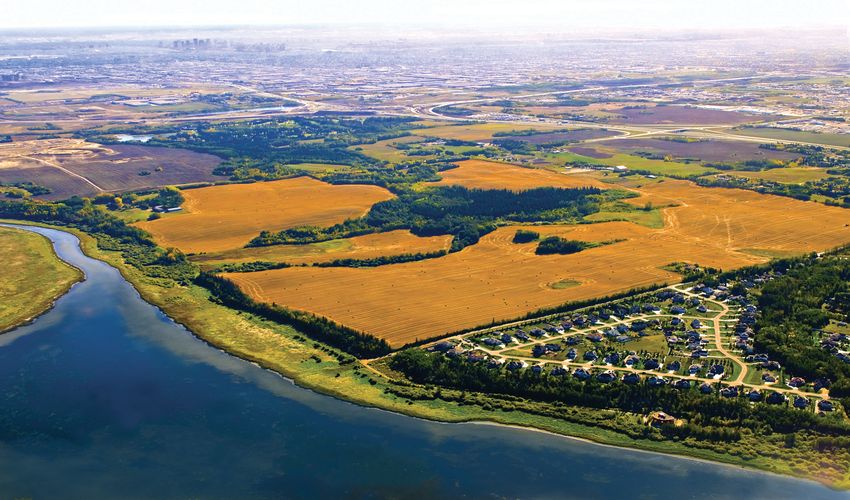 As a nature-honoring city, Edmonton is home to numerous campgrounds within the city limits, and immediately adjacent to the municipal boundaries. Just a few minutes from the town's historic center, the eastern banks of Big Lake features activities such as hiking around Lois Hole Centennial Provincial Park, bird watching, fishing, and camping on the serene shorelines.
Kinsmen of St. Albert Campground seats next to the lake's shores, offering RV-parking, electric facilities, and wooden cottage accommodations. Other amenities include restaurants, shopping centers, hardware stores, and a few other convenient outlets that have collectively titled this campground as a city on its own. From romantic bonfire settings, festive events, to tour guides to the surrounding trails- Kinsmen offers a delightful range of activities at the sheer comfort of facilitated campsites.
2. Beaver County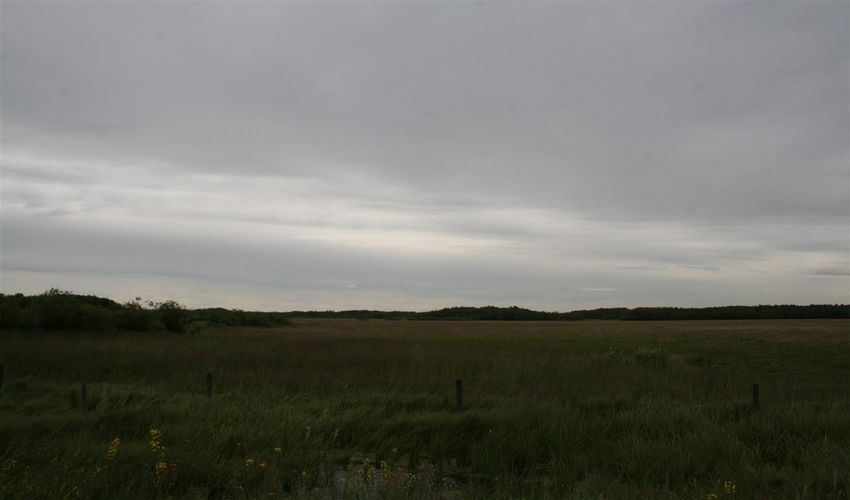 Thirty minutes' drive on the eastbound highway from Montreal, the indication panels lead to the plains of Lindbrook and Beaver County. The entire county is safeguarded within Linbrook Conservations Area, for its rich biodiversity. The picturesque shrubby grasslands and marshlands rise up to rounded hills, described as knob hills, and small lagoons and lakes of Tofield park, moreover, Beaverhill Lake Heritage Rangeland highlight the region's chief attractions.
Lindbrook Star Gazer Campground combines posh entertainment with nature's serenity. Tree shaded campsites are placed next to picnic areas and fire pits, while RV stations are facilitated with electricity, discharge stations. This camping station houses its own heated outdoor pool, a children's playground, and a great many trails to nearby gravitations.
3. Elk Island National Park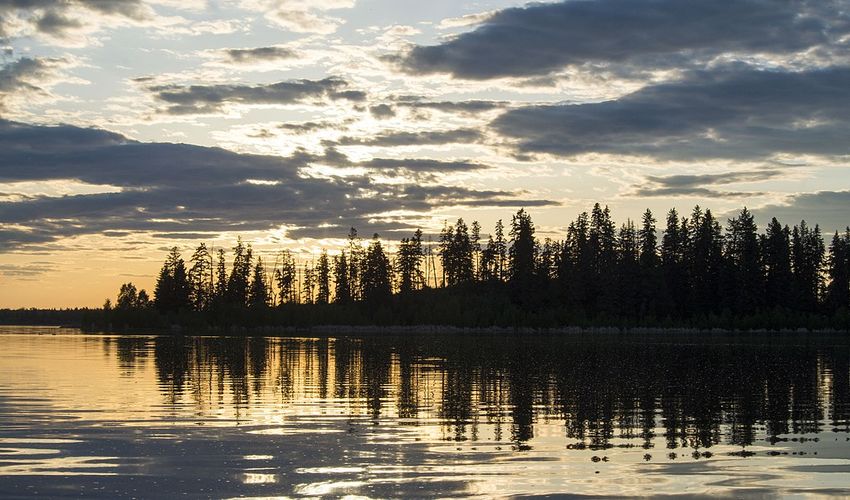 Elk Island National Park stands as a significant conservation reserve for buffalos, elks, and many bird species, encircling Astotin Lake, aspen forests, and a curious landscape. The ancient residents of the island thumbprint are found in many archeological sites, scattered across the island reserve.
Unserviced campsites are plentiful along the hiking trails, and Elk Island Retreat Campground remains as the only vehicle accessible and facilitated camping ground in the region. Whether to escape the traffic, visit the park's wildlife, or gaze at the Beaver Hills Dark-Sky preserve, this campground combines luxury, history, and nature together.
Accommodations here range from fanciful Geo-domes with glass roofs, characteristic Yurts and cottages, and even unfacilitated tent pitches for a more adventurous stay. Basic amenities are provided on spot, while prior booking is recommended, particularly through summer- when the campsite is in peak season.
4. Sandy Beach Park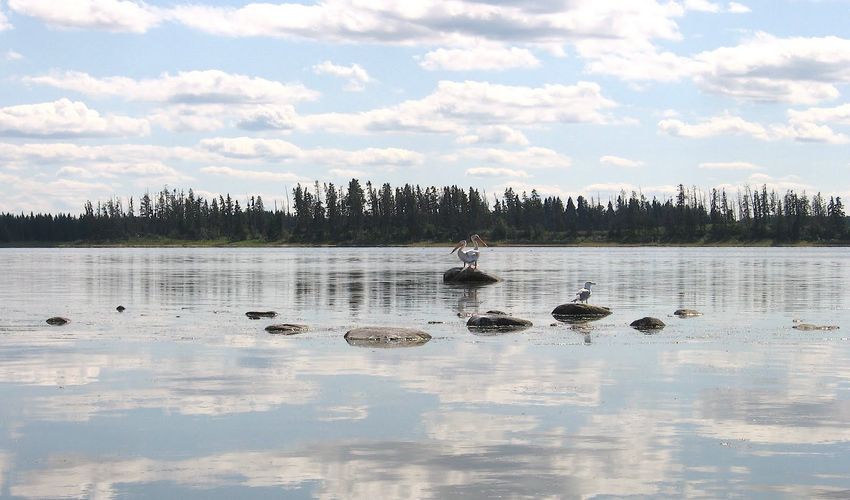 With less than an hour's drive, Sandy Beach Park is best known for its posh tourism and scenic sunsets. The park is a part of Astotin Lake conservation Area, housing world-class golf clubs, entertaining playgrounds, luxury campgrounds, and water and woodland recreations.
Sandy Beach private campground offers packages that include prolonged accommodations and aquatics recreational activities, making the camping experience relatively easy while traveling with children. RV and trailer sites are equipped with electricity and chemical discharge stations. Authentic meals, cooked with freshly harvested ingredients, presents the food delicacies of this family-run campground.
5. Crimson Lake Provincial Park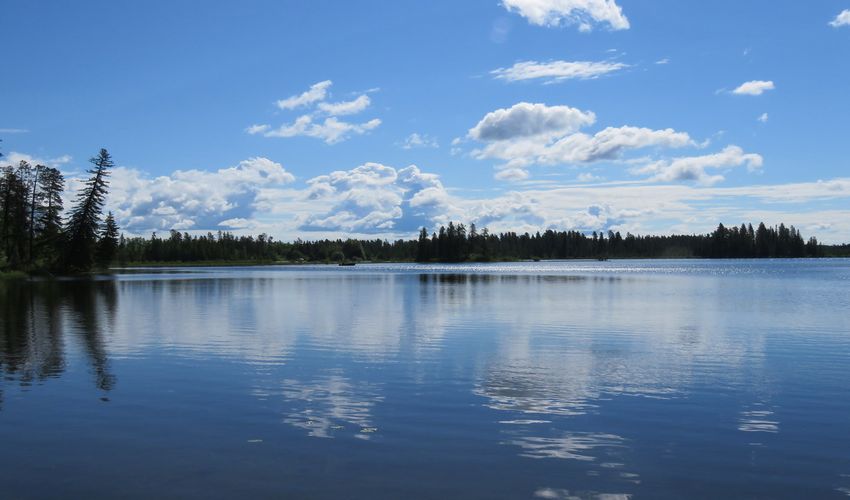 At a 2.5 hours' drive from Edmonton, the park embraces the sandy shores of Crimson Lake and boreal bogs and rises to forest-covered slopes. The nature reserve is an all season-recreation center. Hiking, fishing, paddling sports, swimming, and sunbathing are the summer specialties of the park, whereas in the winter ice and snow recreation is in full swing.
Besides the park's official, both equipped and unserviced campsites, Twin Lakes Campground offers a serene alternative within the park's verdant woodlands, and at a short hike from the beaches.
Crimson Lake has earned its name from the sunset shades of red and orange, rounding this destination as one of the romantic campsites on our list. Please note that the reserve sits at a brief distance from the mountain resort town of Calgary- a must-have destination on an outdoorsy bucket list.
6. Pembina River Provincial Park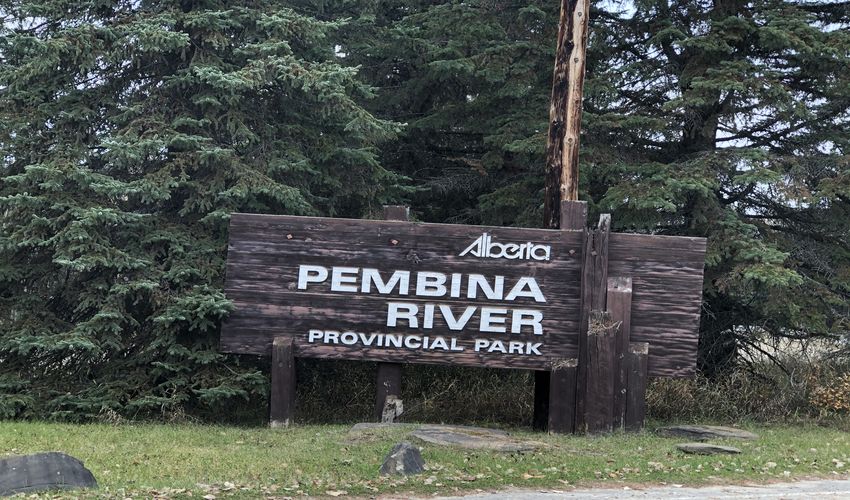 The drive from Edmonton to Pembina River Valley is distinguished among the National Geographic Drives of Canada and described as one of the world's most scenic topography. The rolling rugged cliffs, lush forest, a large snaking river in the valley's depths, touched by the bold peaks of Rocky summits in the backdrop.
Recreational visitors, wildlife sighters, and photographers of the renowned valley are hosted at the park's a great many campsites. Plenty of unserviced campsites are found next to the region's trails, together with over 150 facilitated campsites for tent pitching to RVs and trailers camping. Sitting on the quitter summer destinations in Alberta, the campsite offers budget-friendly rates, a children's playground, tours, and occasional festivals.
The most popular feature of Pembina River is perhaps recreational Tubing over the sparkling waters. Tubing tours provide shuttle services, floating tubes, life jackets, and recommended instructions. Other recreation-related activities include hiking, fishing, and kayaking in nearby creeks. The Range on Park campground is a rustic campsite, offering farm to table cuisine and the annual music festival of "Pembina River Nights", at a close range.
7. Lesser Slave Lake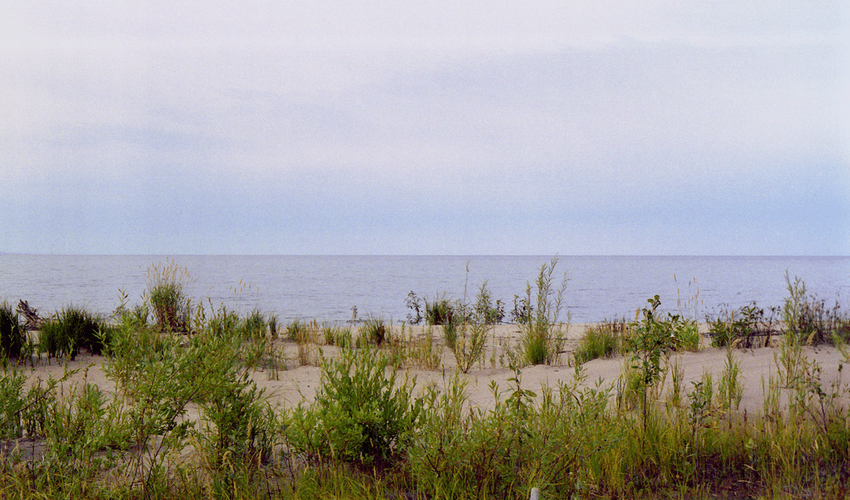 Alberta's largest lake lounges in the north of Edmonton and the valleys of Marten Mountain. The surrounding shores house the ancient, yet thriving, indigenous communities in Lesser Slave Lake Indian Reserves. On the north-eastern shores, Lesser Slave Lake Provincial Park preserves a scenic nature, the flying passage of migrating birds, and the Boreal Center for Bird Conservation. Beaches vary from sandy shores to wetlands and rugged coastlines, hosting aquatic recreations including fishing, swimming, and canoeing during summer.
Marten river campground encompasses over 100 campsites from outdoor tents to RV equipped camping areas. Another camping option is at Norm's Walleye Camp immediately to the north of the park. Harboring its own boat dock, fishing and paddling related services are the highlight of this campground, alongside a cooking area, wooden condos, and facilitated campsites.
8. Carson-Pegasus Provincial Park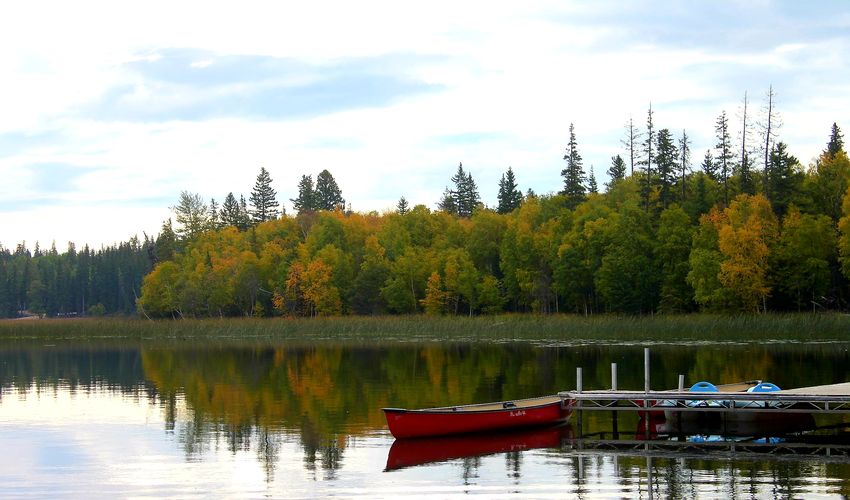 A land withholding the characteristic charm of the Canadian wilderness, Carson-Pegasus Provincial Park embraces a lake with glacial origins, boreal forests, and a biodiverse flora and fauna. Birdwatchers, fishing and boating enthusiast, and those seeking a serene getaway amid central Albert's backcountry countless spectators camp at the park's official campground.
Services offered here vary from tent-only to roofed accommodations and RV facilitated camping. Aquatic recreation services such as boating and angling are complemented with lovely firepits and a children's playground, highlighting other features of the campground. Please note that motorboating is only permitted at Little McLeod Lake, where nature presents a distinct peculiarity.
9. Whitney Lakes Provincial Park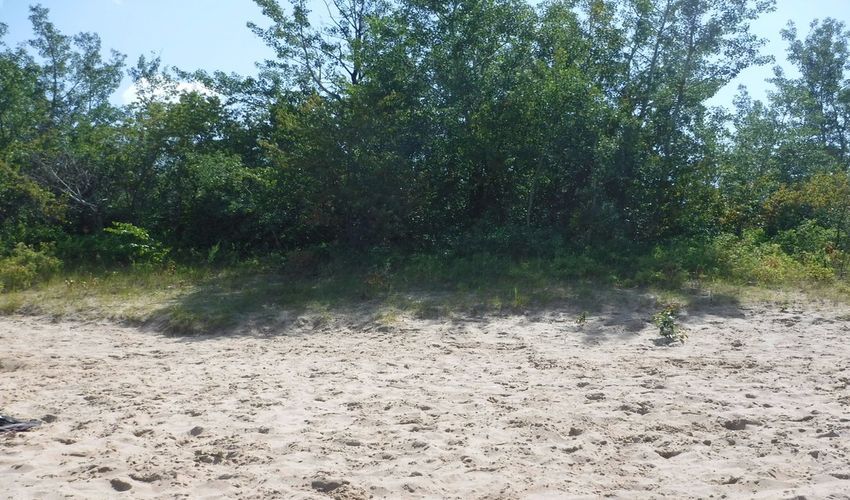 A network of 30 kilometers of hand-curated hiking trails connects the diverging landscapes of Whitney Lakes Provincial Park. Whitney Lake is the epicenter of reaction, housing extensive sandy shores suitable for swimming, boating, and building sandcastles. One kilometer to the south of Elk Point, Whitney Lake's official campground boasts over 150 campsites with electricity, offering basic to serviced camping.
At a few kilometers distance, Ross Lake bids two stretches of sandy shores and drive-in campsites. Many bird watchers prefer this lake for its serener woodlands and the ease of spotting over 200 boreal bird species.
10. Wabamun Lake Provincial Park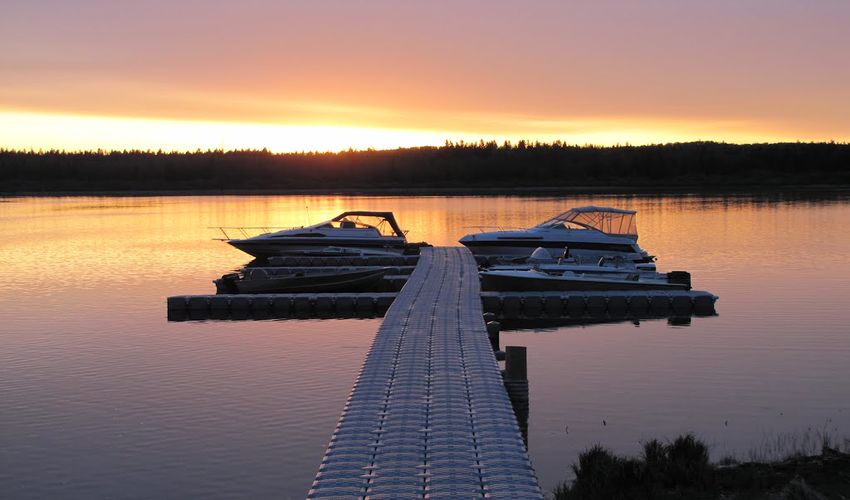 Only an hour away, Wabamun Lake is in Edmontonians' summer backyard for swimming, and bathing on the sun-kissed beaches around the resort hamlet of Wabamun. Located in the northeastern shores of the lake, the village and surrounding beaches, forests, and grassy open lands are safeguarded within Wabamun Lake Provincial Park.
From sailing cruise ships, motorboats and canoeing, to fishing, windsurfing, and waterskiing- water recreation activities are prolific in Wabamun. The streaking hiking trails are dotted with unserviced campsites and picnic areas. Although, the park's official campground is both vehicle-accessible and equipped with electricity, discharge stations, and a delightful playground.
11. North Cooking Lake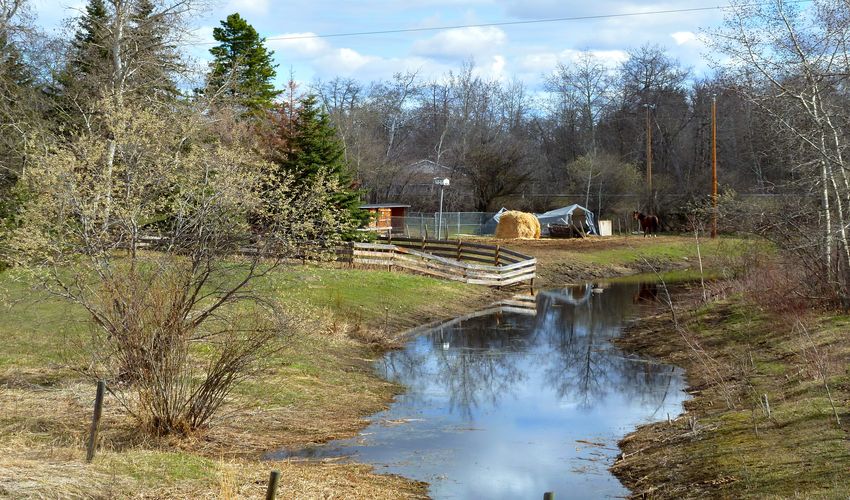 Northern shores of Cooking Lake are both the historic summer recreation destination of Edmonton, at a jaunting distance from the capital. Since the late 19th century, the nature reserve encases the spanning stretches of sabulous shores and encompassing dense woodland- that houses Wildlife Provincial Recreation Area. Game hunting is a long-standing tradition around North Cooking Lake.
Moreover, motor boating, angling, paddling sports, and swimming in the pristine waters feature the lake's other attractions. Because of landscape sensitivity, the park does not permit camping within the reserve's boundaries. The closest campground perches on the shores of Half Moon Lake.
Situated amid the woodlands of Sherwood Park, the camping resort boasts from mini-golf courses, and roofed accommodation, to beach activities.
12. Twin lakes
Neighboring the charming township of Rocky Mountain House, the pristine Twin lakes are divided by a streak of land. Both lakes are renowned among trout fishers and bid sparkling waters for swimming and paddling crafts; although motorized boating is only permitted in the East Lake.
A loop trail runs through Twin Lakes Provincial Recreation Area, promoting hiking in woodlands, riding over waters, and memorable activities such as Scuba Diving. Conroy Club and Yeoford Ladies Club handle most regulations and services to provide recreation in harmony with nature.
13. Heritage Lake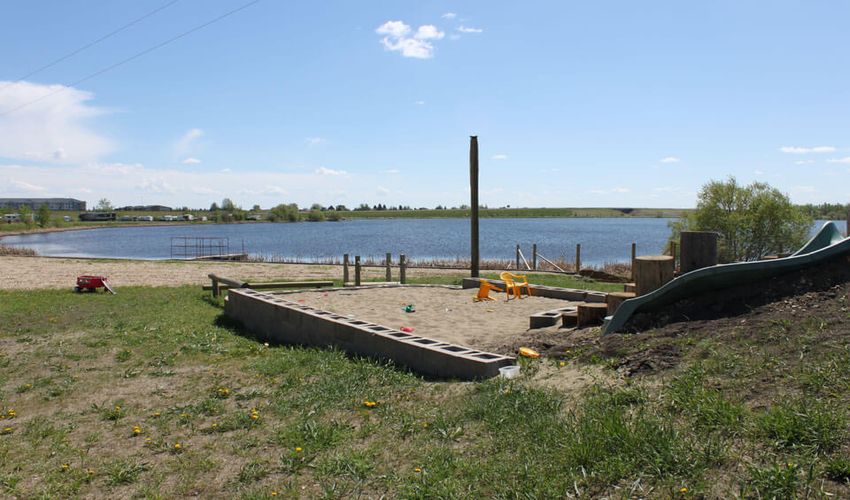 At only 15 kilometers from Edmonton, Heritage Lake campground ranks as the closest facilitated camping stations on our list. While sitting outside the metropolitan boundaries and in a natural setting, it rises at proximity to the Morinville community and a short drive provides access to gas stations to bars, gourmet restaurants, and grocery stores.
Heritage Lake Campground & RV Park covers from roofed accommodations to watercraft rentals, beachside playgrounds, beach volleyball court, and a gym. Unserviced camping to group camping areas is assembled at the tree-shaded areas of the park.
14. Miquelon Lake Provincial Park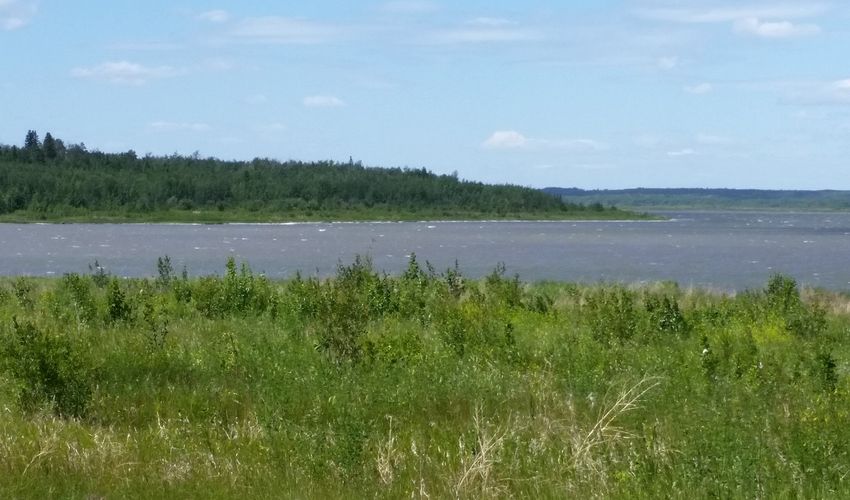 Formerly a bird sanctuary, Miquelon Lakeshores lie within the reserved confines of its provincial park. In the western part, the basin floor rises near the surface, forming shallow areas suitable for swimming and long stretches of sandy beaches. As a year-round gateway for Edmonton, the park offers a handful of basic RV-accessible campgrounds in diverse locations.
Unfacilitated campsites are sprinkled along with the hikes that advance to the surrounding chain of lakes, forested areas in between, and a biodiverse nature mostly noted for varieties of bird species. As a part of Beaver Hill county Dark Sky Reserve, nights of Miquelon are memorable for its star-dusted skies and crisp mountain air, blowing from the Rocky summits.
15. Coal Lake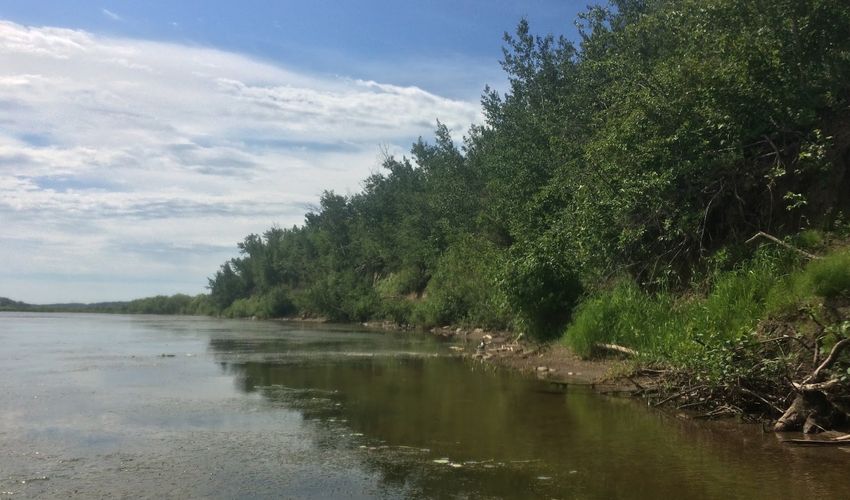 At the north of the heritage town of Wetaskiwin, Coal lake is a favorite summer destination, with fairly low-trafficked trails and campsites.  Contrasting its name, the lake is of glacial origins, presenting sparkling hues of blue that rise up to the forested slopes and rugged hillocks. Fishing, paddling, motorized boating, and swimming are the park's features, although tranquility is the most eminent characteristic of the lake.
Several campgrounds receive the annual visitors of the lake and encompassing wilderness, supervised by official and private managements.  Wetaskiwin RV Campgrounds features a top-rated drive-in campsite, whereas Pipestone Creek Campground is noted for spectacular scenery, fine camping amenities, as well as facilitated RV stations.
The above list contains the top-rated campgrounds in the vicinity of Edmonton, mostly below two and half hour's drive from the capital city. Although a long drive maybe even more rewarding; Miette Hot Springs is located less than four hours' drive and within Jasper National Park.
Apart from the relaxing springs, the park is established for its ecologic and heritage wonders. Pocahontas Campground with facilitated RV camping and Wildhorse Lake Campground with roofed accommodations and drive-in accessibility is the main camping areas nearby the healing hot springs.