The picturesque land space of Toronto is not a secret to outdoorsy people, boasting kilometers of shorelines, countless nature reserves, and exceptional ecological diversity. While nature points one of the province's main attractions, the entire region is flecked with backcountry campsites and facilitated campgrounds, both official sites and privately owned.
To camp under the light-pollution-free sky of Ontario's provincial parks, at the vicinity of over a million square kilometers of beaches, or at the comfort of exclusive outdoor amenities visit the top-rated campgrounds, only a short drive from Toronto.
1. Albion Hills Conservation Park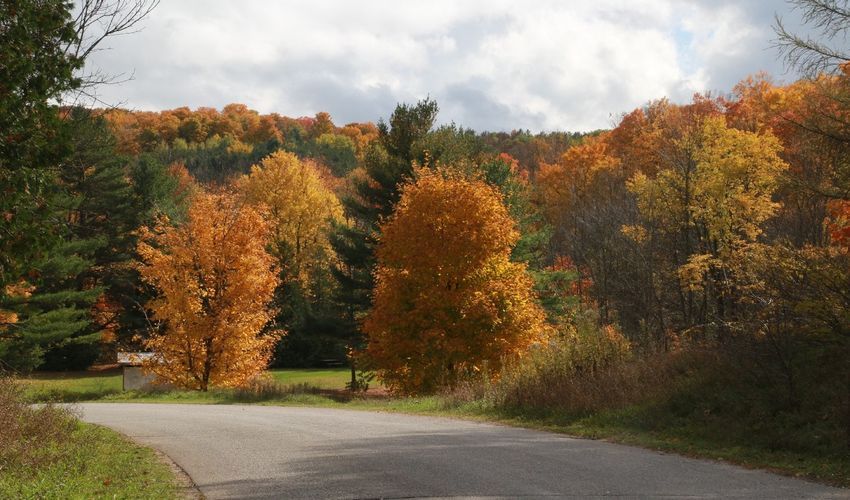 Less than an hours' drive from Toronto, Albion Hills Conservation Park protects the forested hillocks of Caledon and the shores of the Humber River. The reserve possesses over eleven picnic areas, group campgrounds, and a variation of amenities including a children's play area, restaurant, daycare centers, and a pool at Lakeview Slash. The ease of access and friendly ambient has transformed the park into a family destination in the summers.
In addition to nature enthusiasts and landscape and wildlife photographers, recreational athletes visit the park throughout the year-from cross-country ski racers, to summer mountain bikers and hikers. The ascending slopes of the Albion Hills reveal spectacular vistas of Toronto, enringing forests and upright cliffs.
2. Grundy Lake Provincial Park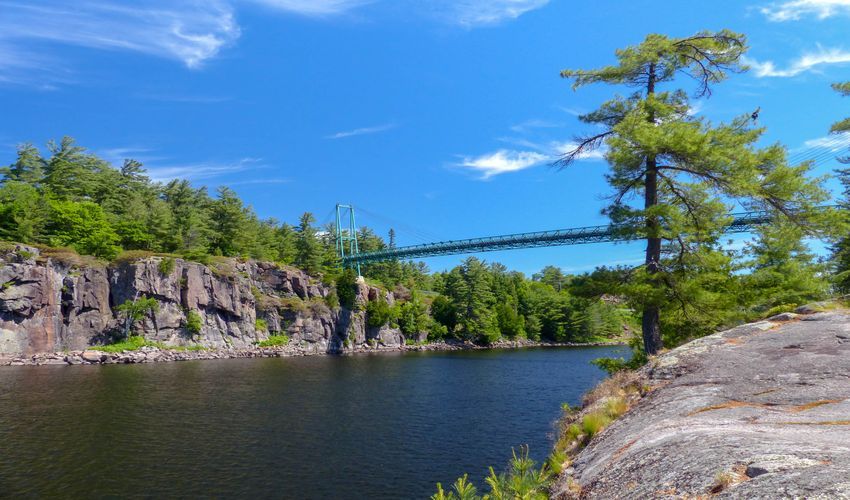 Among the extensive network of lakes and small lagoons in the vicinity of Britt, Grundy Lake Provincial Park houses three of the largest and most scenic lakes and encompassing wildlife. The reserve comprises mostly Gut Lake, noted for its dramatic vertical cliffs and natural diving slabs.
Swan Lake is home to a fairytale-resembling freshwater ecosystem, while Grundy lake traces the region's aquatic recreation trail; swimming, fishing, paddling, and wielding the boat docks. With over nine RV and vehicle camping grounds, mid-range facilitated camping, and several woodland campsites with minimum amenities- the camping options meet almost all the visitors' requirements.
3. Bon Echo Provincial Park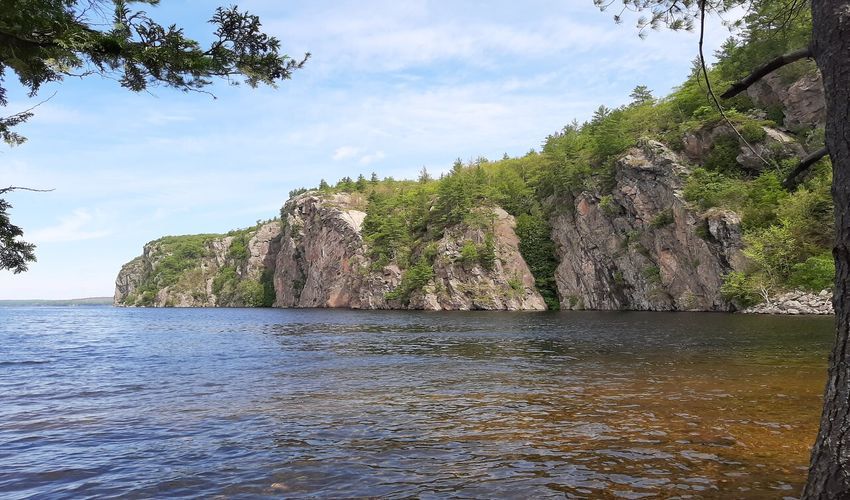 As the family adventure destinations, Bon Echo houses a chain of lakes, including Ontario's second deepest lake, Mazinaw, heritage sites, and dramatic vistas. Overlooking the Mazinaw rock features one of the country's most interesting pictographs. Bon Echo lagoon is the epicenter of a nature reserve, housing boat rentals, and the headrail of paddling routes to the neighboring creeks.
After a brief hike from the lagoon, the park's official campground enlists among the popular destinations in Ontario; offering drive-in accessibility and reasonable packages comprising stay, tours and recreational sports. Several backcountry campsites are located at a short distance from the main camping ground for a more adventurous stay. Canoe-in and Hike-in only campsites often provide basic camping facilities and the most untamed landscapes.
4. Uxbridge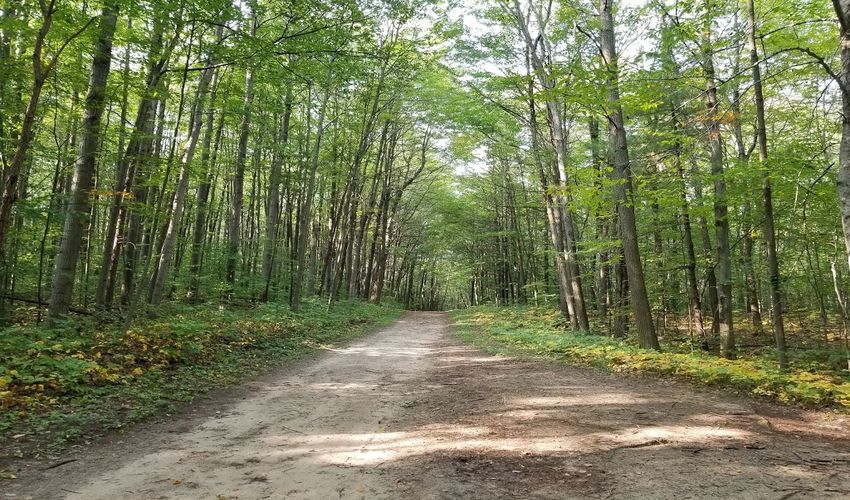 The eastern forests of Toronto spread to the dense woodlands of Glen Major and the southern plains of Saint Lawrence's floristic region. Nicknamed as the Trail Capital of Canada, the peculiar nature and wildlife of Uxbridge, glen major, and walker woods have long been of recreational interests. Idyllic pathways, arched by centuries-old trees, are peppered with campsites to accommodate Uxbridge's year-round visitors.
Due to the hiking popularity of the region, recreational entertainment has evolved greatly in the region; housing from golf courses, farm animal petting parks, and even WiFi zones and a wellness spa, right in between an untamed landscape. It boasts from designated campsites with a bare minimum, to all-equipped campgrounds with vehicle accessible facilities.
5. Whispering Springs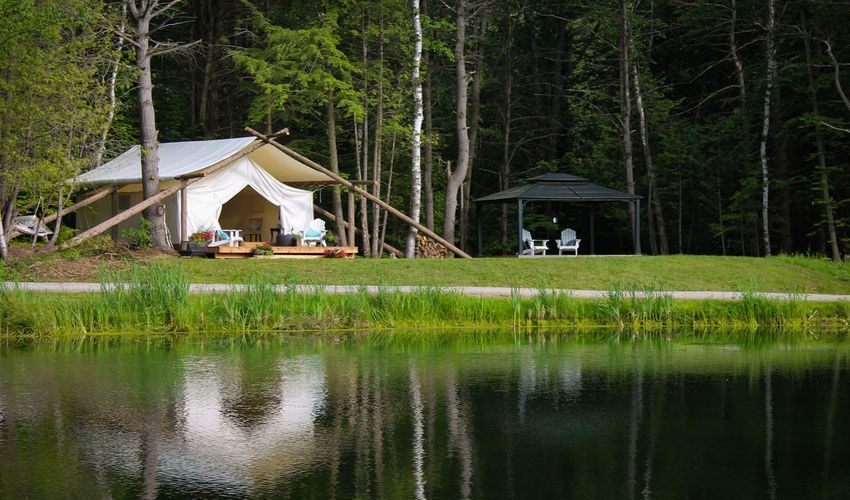 Poetic in rolling topography, entwining nature and even name- Whispering Springs lies at a jaunting distance from Toronto, binding luxury camping and wilderness together. As a leading glamping destination in Northumberland County, the futuristic campground seats in between the encircling jacaranda trees an astonishing sight during spring and blooming season.
This promising retreat offers from cozy and budget-friendly wooden cottages to bohemian-style tents and safari wood-log structures. Safari suits are built in such romantic and mesmerizing designs that are often used as honeymoon suites.
Besides the undulating woodlands and scenic hikes, visitors can join the yoga retreats and wellness programs at the comfort of posh amenities; including a fitness center, natural spring pools, saltwater wellness baths, and much more. Prior booking is available for camping, retreats, and events, and celebrating your special day with the memorable wedding packages at Whispering Springs.
6. Essa Centennial Park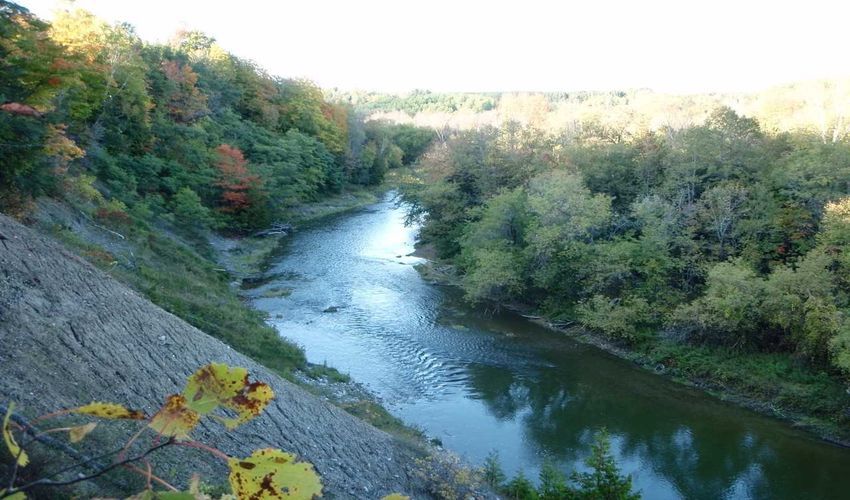 Next to the small township of Essa, the Centennial Park marks an exemplary destination for sport fishing and recreational camping. Sweeps of pebbled beaches are lined with hand-curated hiking trails that run along the Nottawasaga River. While backcountry campsites are found in many spots along the picturesque trails, there are a few facilitated camping options.
Camp Saulaine wavers from delicious authentic food to wooden cottages and outdoor accommodations to family-friendly condos; including a swimming pool and a children's playground. Occasional workshops and festivals and community events add to the cultural prestige of the campground's entertainments. The historic structure in the middle of the meadowy expanse of the campground serves as an event hall with a capacity of 180 people.
7. Cold Creek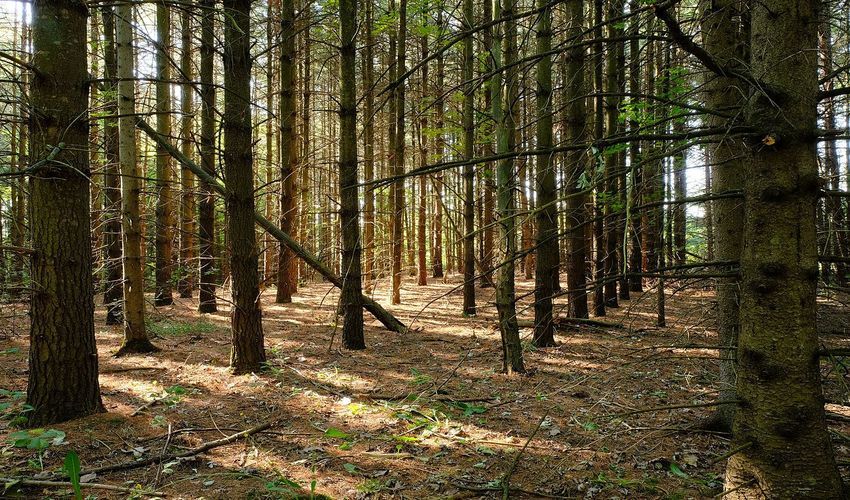 Oak Moraine Ridges descent to its gentle slopes covered in mix-woodlands and the boreal wetland surrounding the Cold Creek. Cherished for the bewildering nature and bio-diverse wildlife, the enveloping landscape is striped by hiking trails and rest points- to accommodate the adventurous individuals drawn to this serene haven.
The creek's official campground provides small camping cars and tent sites with shaded picnic areas and pits- for the night time bonfire stories. You can fish in the nearby creeks, or enjoy the cool shade of weaving fir and pine trees.
Only a few kilometers from the Township of King, Cold Creek is located at a stone through from many sights of interest. The municipality itself is a recreation-oriented community, facilitating several youth playgrounds, groomed trails, and provincial parks around the region's network of lakes and nature reserves; ​Kettle Lake, Mary Lake, and ​Centennial Park-only to name a few.
8. Silent Lake Provincial Park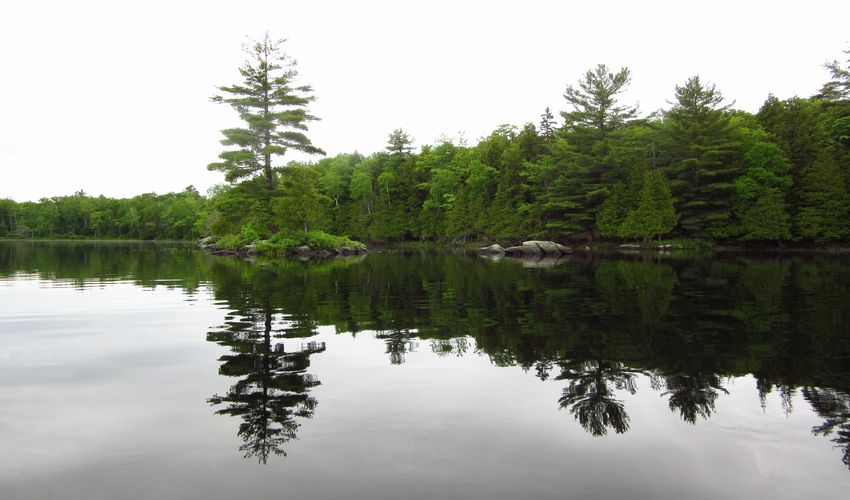 Silent Lake Provincial Park is a popular summer destination and multidimensional recreation hub. Besides nearly twenty kilometers of groomed highland trails, the sabulous shores mark Torontonians refreshing getaway throughout summer. Aquatic activities in all forms are cherished on the shores of Silent Lake, whether fishing, lazing in the sun and swimming, or paddling your way over the lake trails.
Plenty of designated campsites offer free camping options, together with roofed accommodations and facilitated campgrounds. When it comes to vehicle campsites, Pincer Bay campground and Granite Ridge camping lie amid the woodlands of the park, and paces from the sandy beaches. The Silent Lake maintains its title, shunning motorboats and electric liners.
9. Luther Marsh Wildlife Reserve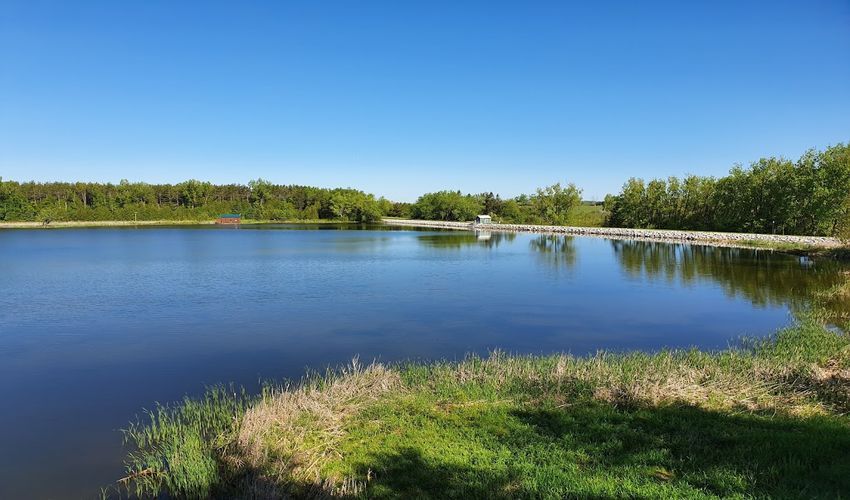 Recognized as a biological national wealth, LutherMarsh shelters the astonishing wildlife in the banks of Luther Lake and surrounding woodlands. The picturesque landscape pinpoints an exclusive entertainment area for activities such as game hunting, fishing, canoeing, and kayaking, and wilderness camping.
Picnic areas, designated tent sites and washrooms are found sparingly across the reserves, although the main RV-accessible campground is located in Grand Valley.
Rainbow Ridge Camp-Resort perches on a gentle hill, comprising luxury cabins and a complementary set of amenities including a swimming pool, fitness center, and a dancing hall. Outdoor camping sites, numerous hiking trails, and water sports feature Rainbow Ridge's highlighted recreation. This camp resort has taken a step beyond entertainment by featuring an adult LGBTQ ambient and rejoice in all diversities of culture and orientations.
Please note that hunting and fishing requires a permit, while the park requests on-spot registration for entering the reserve and using the rental cottages.
10. Elora Gorge Park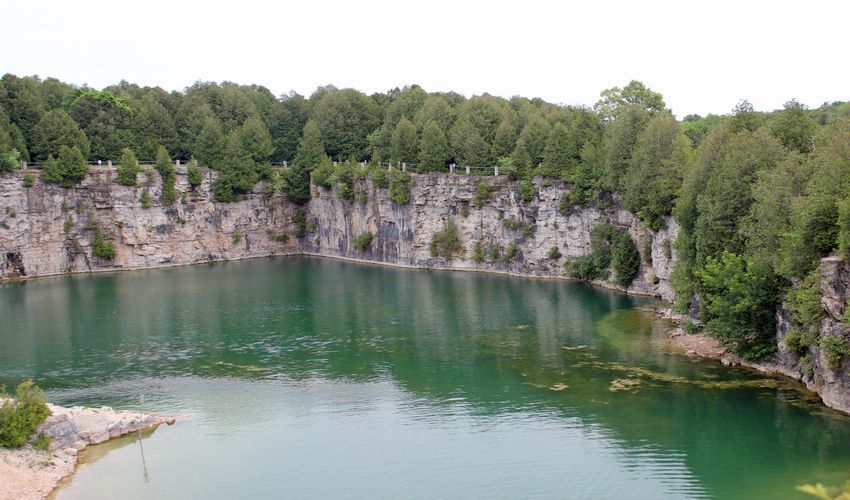 In between the Grand Valley's many attractions, Elora Gorge is surely remembered among the most spectacular scenery- luring thousands of visitors each year. The riverside hikes run along the Grand River gorge that its depth reaches to a fierce 22 meters of vertical cliffs.
Innumerable unserviced campsites, equipped campgrounds, and camping resorts lay alongside the gorge. Most designated sites provide great access to various aspects of the conservation park. Apart from canoeing and kayaking, the Grand River is a reputable angling destination for trout fishing.
Playgrounds, swimming pools, and sports fields are located around the gatehouse- the park's information center, and adjacent to several trailheads.
11. French River Provincial Park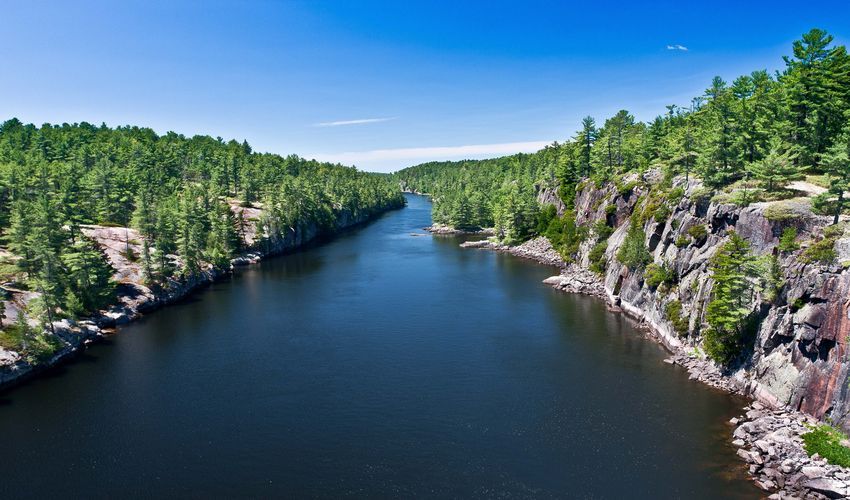 The heritage river of Canada, French River, was the ancient paddling route of Ontario's First Nation kinfolks, and later European explorers hence the name. Today, the park represents an epicenter for rowing craft enthusiasts worldwide. French river embraces over 102 kilometers of paddling routes, verged by native woodlands that sheath backcountry campsites to facilitated campgrounds.
Flat Rapid Camps is a family-friendly summer destination, offering characteristic wooden cottages and basic tent pitches with washrooms. In summers, the sandy beaches of the resort are favorable for building delightful sandcastles, plunging into the cool waters, or angling, boating, and rafting-at nearby rapid waters.
Another waterfront campground is the Loon's Landing RV-accessible campsite, housing full marine facilities including; motor boat rentals, paddling crafts, and gas boat docks. Fishing and boating are the resort's all-time favorites, while maintaining scenic backcountry accommodations.
12. Sandbanks Provincial Park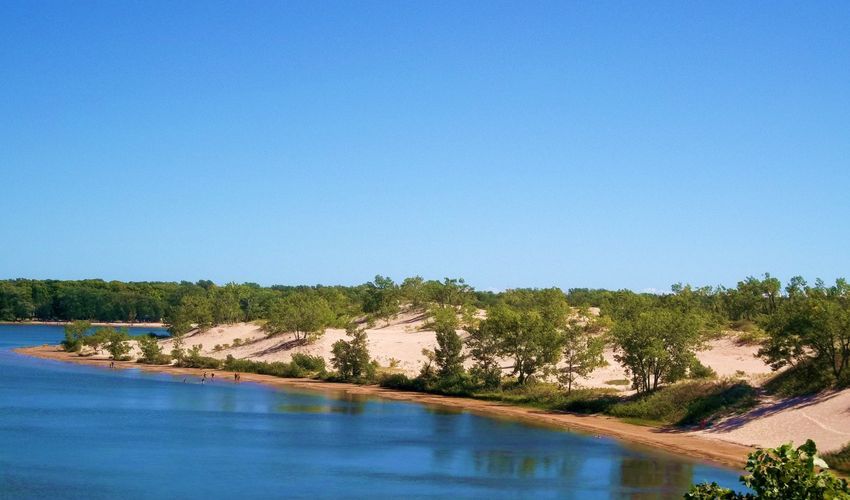 As the world's largest Sweetwater sand dunes, the park is a prize-winning summer destination for its extensive white sand bars and outstanding topography. The park protects three beaches, namely Outlet, Dunes, and Lakeshore Beaches, sided with wetland and pastures mingled in mixed woodlands.
To accommodate the high number of visitors, Sandbanks houses over 600 campsites around its sabulous shores, shaded woodlands, and the encompassing hiking trails to Prince Edward County. Facilities in these campsites range from basic tent sites to RV accessible and resort amenities including kayaking, cycling, canoeing, and food.
Cedar Campground is located at the woody heart of the park, displaying one of the most serene campsites at the short hike from the coasts. With three hours' driving distance from Toronto, Sandbanks Provincial Park is the furthermost campground from Toronto on our list.
13. Rockwood Park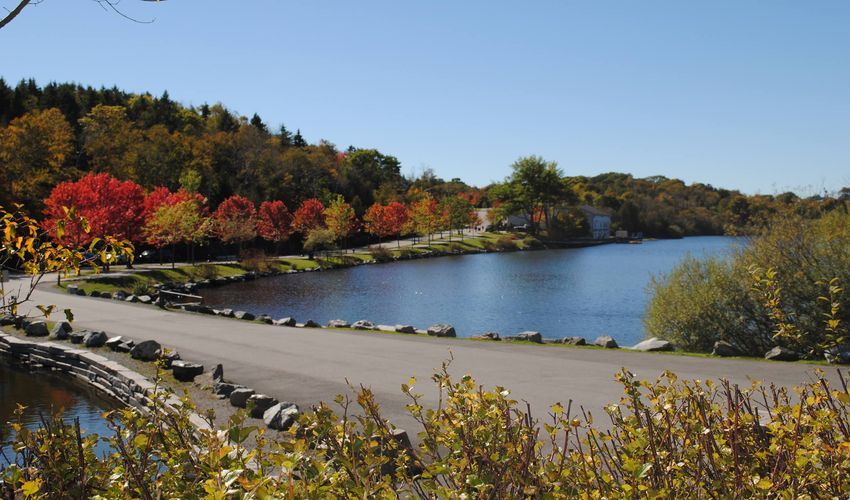 On the scenic banks of Eramosa River, eroded limestone cliffs, topped with ancient forests, pinpoint the characteristic vista of Rockwood Conservation Area. The bedrocks embrace astounding geologic elements such as flowstone cave with breathtaking calcite deposits, a series of glacial potholes- covering the renowned giant's kettles depression, and biodiverse wildlife.
An extensive network of trail systems run through the many natural wonders of the park and sprinkled with campsites. Rockwood boasts over a hundred campgrounds, including the four official campsites, out of which only half is facilitated. Except for rafting creeks, Aquatic recreation is found in proximity to the reservoir's extensive sandy beaches, often for swimming, canoeing, and fishing.
In addition to camping, you can visit the heritage sites prevailing from the 19th century and the nearby artistic metropolitans.
14. Darlington Provincial Park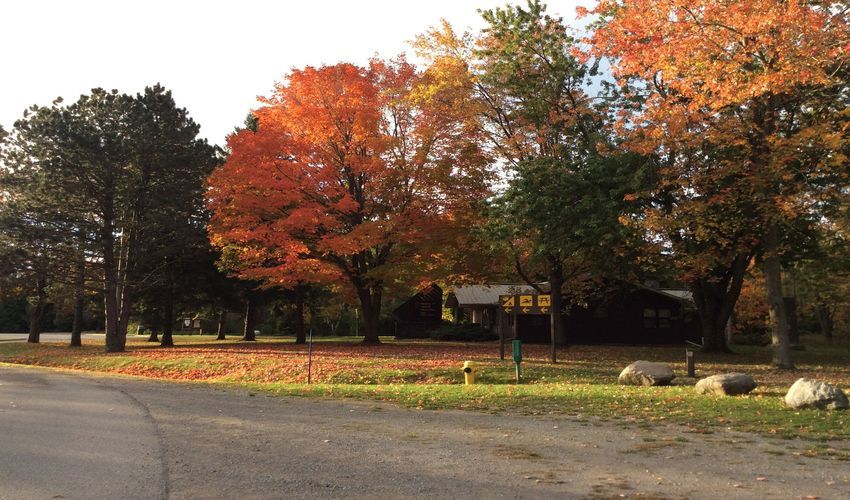 On the southern shores of Lake Ontario, Darlington park sprawls on the rolling hillocks, meadows and sparse forests. Number picnic facilities and day-use campsites are available along the shores. However, there are only three Drive-in campgrounds including Lakeside Campsites with electric facilities, Cliffside campground popular as a family adventure site, and Hilltop campground at proximity to Pancake Bay.
The best time to visit Darlington's reserve is at the end of summer when flocks of migrating Monarch butterflies rise in the sky in the backdrop of Lake Ontario's endless horizons- creating an exceptionally romantic environment. At the same time, the water temperatures are the highest for a pleasant swim.
The hiking trails of Darlington lead the way to the verdant wilderness of McLaughlin Bay Nature reserve with several outdoor campsites and spectacular nature.
15. Bronte Creek Provincial Park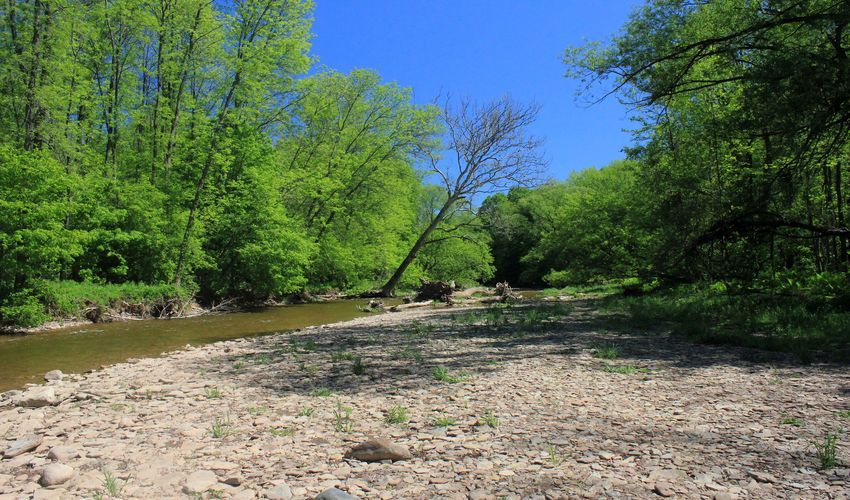 Bronte Creek is one of Ontario's deepest Canyons, dropping to a depth of 50 meters and fringed by vertical cliffs. There are five principal loop trails, four of which are equipped with drive-in campsites. Sizeable RVs sites at Prairie loop, forest-encircling campsites of Ravine loop and woodlands, and Savannah campgrounds.
Children's playgrounds, restaurants, peaceful surroundings, and roofed accommodations to unserviced campgrounds are featured in all the mentioned sites. Recreational activities, apart from hiking, include canoeing, kayaking, fishing, and in winters, tobogganing and cross-country skiing.
The park stands as one of the few round-year campsites, hosting a series of events in inclusion to the customary outdoorsy activities. From a spring bloom Maple Syrup Festival, Ghost Walks Event in summer, to a Camper-themed Halloween party and a Victorian-inspired Christmas celebration. The park also encompasses a farm animal petting zoo and an all-time favorite of the young visitors.
All the mentioned campgrounds are located within an average of one and a half hours, and a maximum of three hours' drive from Toronto. The park system authorities of Toronto and the Region operate an extensive network of official campgrounds and provisioned campsites- and the list of nearby campgrounds goes on.
The neighboring Marina of Cobourg is protected within Victoria Park and escorted by an RV-accessible campground, sandy beaches, and a delightful camping experience.
Additionally, the provincial parks protecting the banks of Lake Simcoe's seat at a drifting distance, each reflecting distinct landscapes, vistas, and camping amenities. McRae Point Provincial Park sprawls on the white sand beaches, an hour and a half drive from Toronto.
McRae is frequently visited for aquatic sports, swimming in the pristine waters, and birdwatching at the reserve's biodiverse woodlands.