Bruges (Brugge in dutch) is 7th largest city in Belgium known for beautiful architecture, delicious chocolates, fresh beers and a tourist paradise. EuroTunnel has made it easier to access this preserved medieval town which is visited by more than 2 million travelers from across the globe.
Bruges enjoys the #1 spot in Belgium tourism despite being a small town. If you are planning to visit Bruges, you must visit these popular tourist attractions, experience local food, enjoy crafted beer, see historical museum, art galleries, picturesque canals and a historic city center that you will cherish for life.
Choco-Story Chocolate Museum
Choco-Story chocolate museum is a perfect destination if you are traveling with kids. Located in the sixteenth-century "Huis de Crone" building on Sint-Jansplein in central Bruge, Choco Story meseum will take you through the journey of cocoa from the Americas to Europe.
The Chocolate Museum in Bruges is an absolute delight for kids which allows them to actually see how chocolates are made, participate in chocolate hunts and taste the finest chocolates.
Groeningemuseum

Built on medieval Eekhout Abbey, Groeninge Museum is a paradise for art lovers that houses Flemish and Belgian paintings from six centuries. Get ready to be mesmerized by Jan Van Eyck's masterpiece Madonna with Canon Van der Paele, Madonna Crowned by Angels as well as modern paintings like Serenity by Paul Delvaux or Triptych by Hans Memling.
If you are visiting Groeningemuseum don't miss Judgement of Cambyses by Gerard David, The Angelus and Pap Eaters paintings in other rooms.
Minnewater Park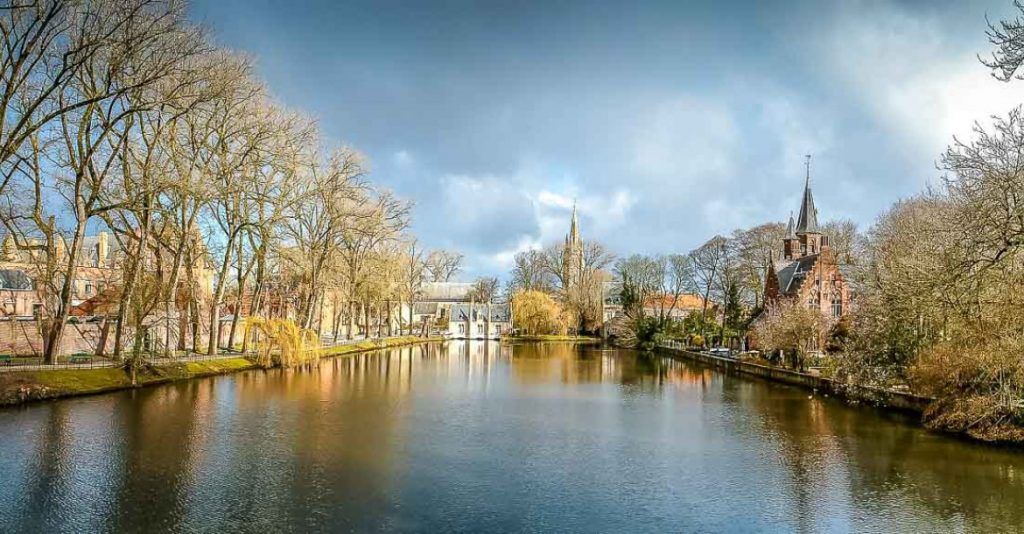 Minnewater park is situated in southern Bruges that has Lake of Love and Lovers Bridge at the center. Legend says a girl name Minna escaped an arranged marriage forced by her father and died in her lover's arm. Locals boast that walking over the bridge and kissing your loved one will make your love eternal.
Walk around the area and you will get to see swans, old city defenses and gun powder tower. Its quite, calm and serene – an absolute delight for love birds.
The Church of Our Lady (Onze Lieve Vrouwekerk)
The Church of Our Lady also known as Onze-Lieve-Vrouwekerk is a 13th-century church that is the second tallest brickwork tower in the world and the tallest structure in Bruges, Belgium. Onze Lieve Vrouwekerk houses Michelangelo's Madonna and Child statue along with Adoration of the Shepherds by Pieter Pourbus.
The Church of Our Lady despite being reconstructed and opened in 2015 has it's own place in history because it also houses stone and bronze tombs of Karel de Stoute (Charles the Bold) and Mary of Burgundy his daughter.
Ten Wijngaerde (Begijnhof Brugge)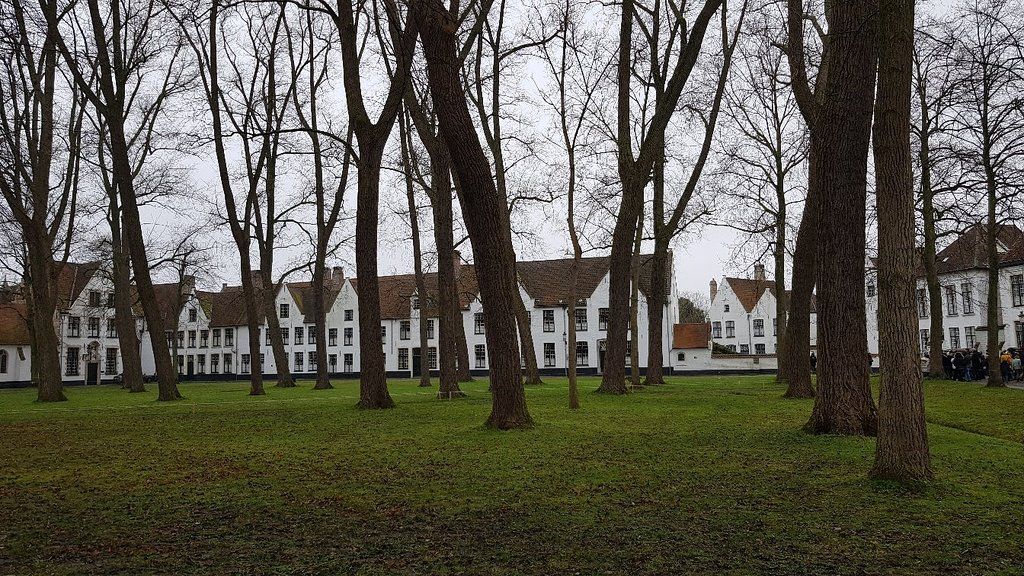 The 'Princely Beguinage Ten Wijngaarde' with its white-colored house fronts and tranquil convent garden was founded in 1245. This little piece of world heritage was once the home of the beguines, emancipated laywomen who nevertheless led a celibate and pious life.
Today the beguinage is inhabited by nuns of the Order of St. Benedict and several Bruges women who have decided to remain unmarried. In the Beguine's house, you can still get a good idea of what day-to-day life was like in the 17th century.
De Halve Maan Brewery, Bruges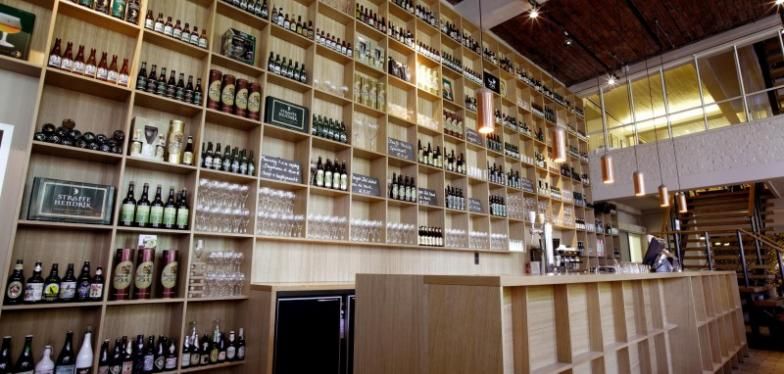 Ever wondered what made Belgium one of the best beer-producing countries? De Halve Maan which means The Half Moon is a beer brewery that offers visitors an incredible experience of witnessing how beer is produced with an option to taste Brugse Zot (mild beer) or Straffe Hendrik (strong beer).
De Halve Maan is operating since 1865 that also offers modern taverns to let you experience the brewery, enjoy your meal overlooking the canals and have a great time with family and friends.
Basilica of the Holy Blood ( Heilig-Bloedbasiliek )
The Basilica of the Holy Blood (Heilig-Bloedbasiliek) is a Roman Catholic minor basilica that is situated in Brug Square. It draws major attention because the church houses a sacred relic, an ornate vial filled with a little piece of fabric that is believed to hold the blood of Jesus Christ himself. It is also believed that this relic was brought back from Jerusalem in 1149 during the second crusade.
On Fridays, the vial containing the blood of Christ is shown to the public. If you are traveling in May, don't forget to witness the procession of the Holy Blood that passes through the crowded streets of Bruges.
Belfry (Belfort van Brugge)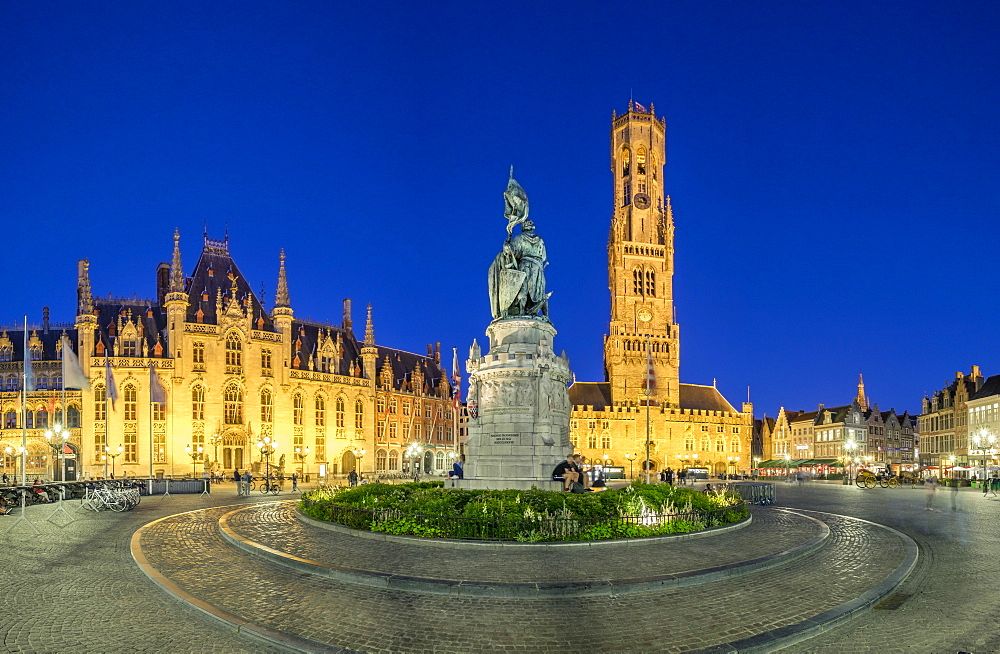 The Belfry of Bruges is an 83-meters high medieval bell tower's construction started from 1282 and lasted till the end of the 16th century because of many fires and destructions periodically.
To spectacle, the panoramic view of the Bruges city, climb those 366 steps to reach the top of the belfry tower. Don't miss the mesmerizing bell chimes from Halle's inner courtyard.
Markt of Bruges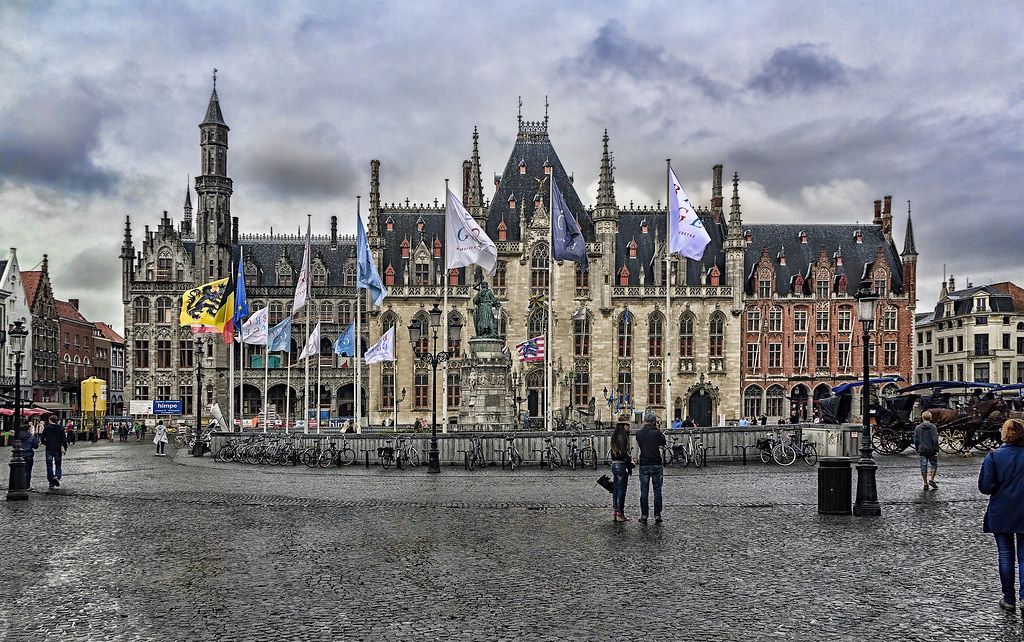 Bruges swarming main square is known as Markt which you can't miss especially if you want to buy souvenirs, sip Belgian hot coffee in sidewalk cafes, sit and relax yet enjoy the architectural beauty of Bruges primary marketplace which also happens to be its administrative center.
Don't forget to hire the half-hour horse-drawn wagon rides which are readily available and let you circle round the market.
Canals of Bruges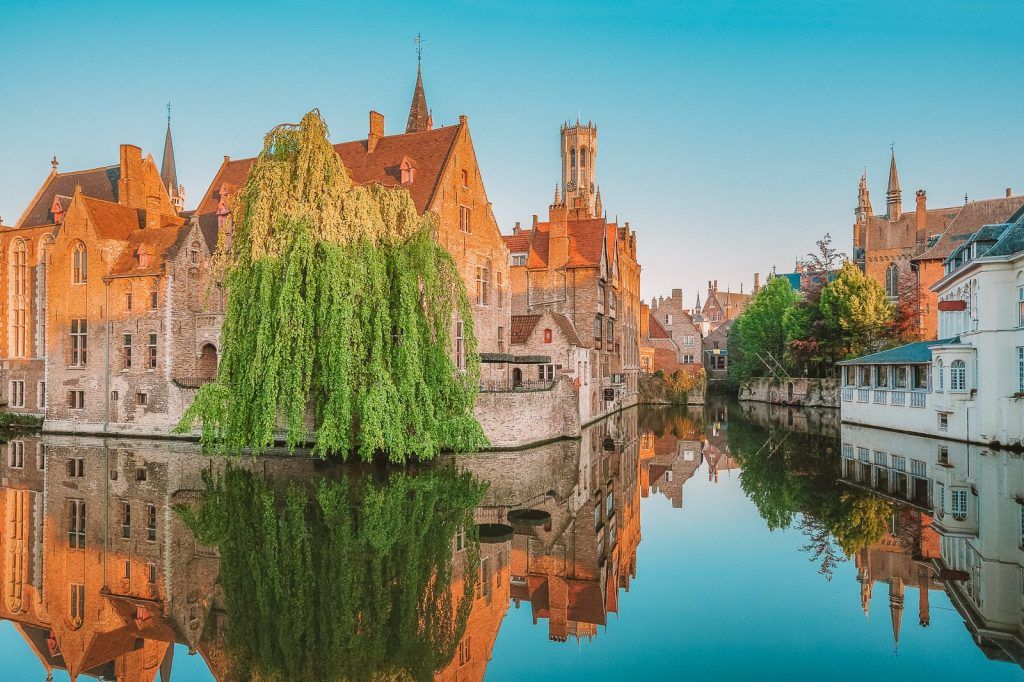 Bruges canals separating beautiful homes on both sides are very popular among tourists. For ages, these canals have offered an excellent mode of transportation to sellers willing to reach center marketplace and different parts of the city.
Also known as The Venice of North, Bruges canal ride offers a panoramic view of medieval architectural buildings, 17th-century mansions, and cathedral tower.
St. Anne's Church (Sint-Annakerk)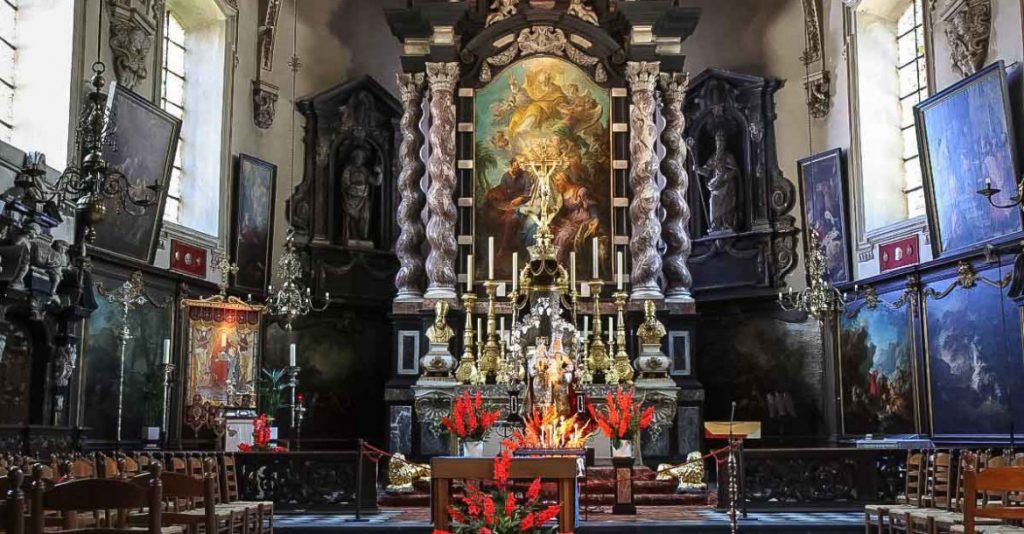 Sint-Annakerk also known as St Anne's Church in an aisleless church built in the 17th century that boasts a Baroque interior that houses beautiful wooden carvings, artwork and appealing design. The dramatic oil paintings especially the ceiling are worth looking at. The Altar and side altars consist of thick twisted marble columns. The black and white chequered floor adds to the magnificence.
Historically this church saw a second life in 1611 when it was decided to be rebuilt. It took nearly 13 years for this church to recover it's lost glory. The church is worth a visit if you are walking along the canals of the city.
Palace of Liberty, Bruges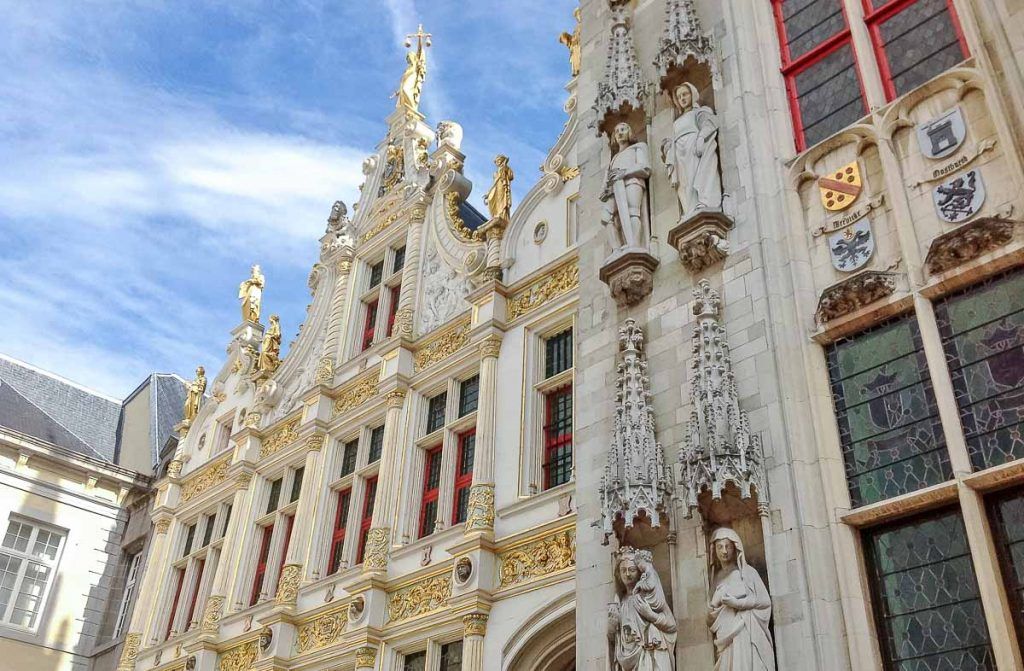 The Palace of Liberty of Bruges was once governed and functioned as a court of justice for almost 100 years and now being used for the city council's administration. This building is included in the city hall that hardly takes 10-20 mins of your time.
Saint Jacob's church ( Sint-Jakobskerk )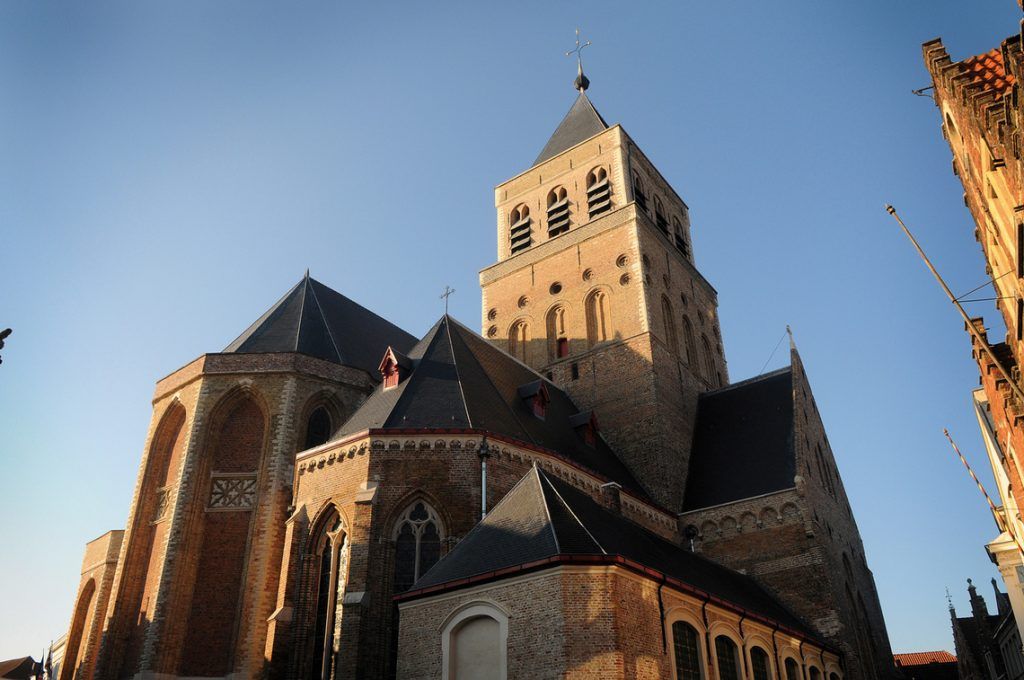 History tells us that St. James's chapel was elevated as the parish church in the 13th century. Sint-Jakobskerk is supported by local wealthy people committed to keep the church functioning and keep in good shape.
You would most probably spend anywhere close to 25 mins to witness the church's rich art collections of funerary art.