January is officially the coldest month in Canada, encompassing the most spectacular and fierce winters worldwide. Yukon, Northwest Territories, and Atlantic coasts' extreme weather conditions, while other areas such as British Columbia coasts and Vancouver Island have the warmest winters across the country. January is an attractive month for ice and snow recreation enthusiasts and professional athletes, together with landscape photographers seeking to capture Canada's astonishing winter sceneries.
Besides sports, entertainment, and photography, the cold spells of this month leave Canadian heritage sites remarkably accessible. Because of the low numbers of casual tourists, the country's towns and villages are eminent with ethnic hospitality, detected within small-town carnivals, wine festivals, and traditional celebrations.
If you are traveling to Canada in January, here is our favorite list of the top 15 destinations, with a few additional tips.
1. Quebec City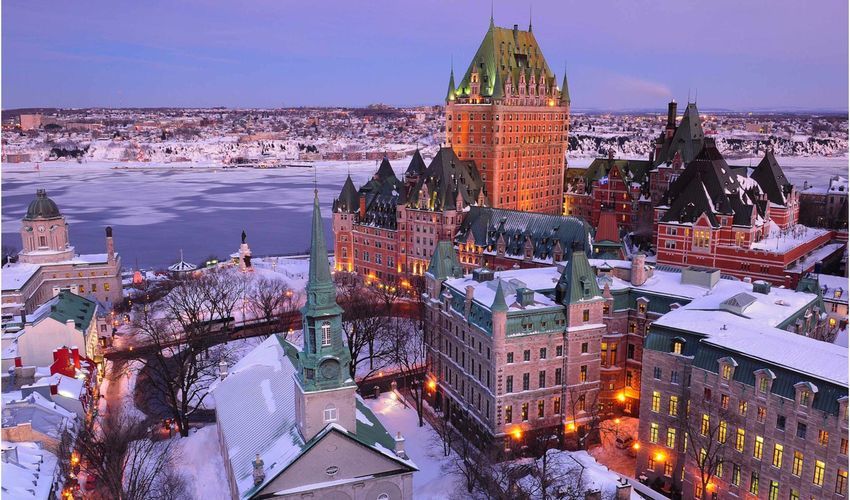 To immerse yourself in recreational winter activities, experience the fairytale cityscape and Canadian culture since its very beginning- there is no place better than Quebec City. The French-speaking municipality shelters the most ancient, yet intact, quarters across the country; while repressing North America's only walled city.
It was built with a close resemblance to medieval European architecture, such as a gothic cathedral, cobblestoned pedestrian zone, and stone-veneered apartments. Today, Quebec City is regarded as UNESCO World Heritage Site and houses the most impressive winter carnival with night parades, fascinating ice sculpture expositions, ice canoeing competitions, and an abundance of authentic delicacies including Québec's wine tradition
2. Chateauguay Valley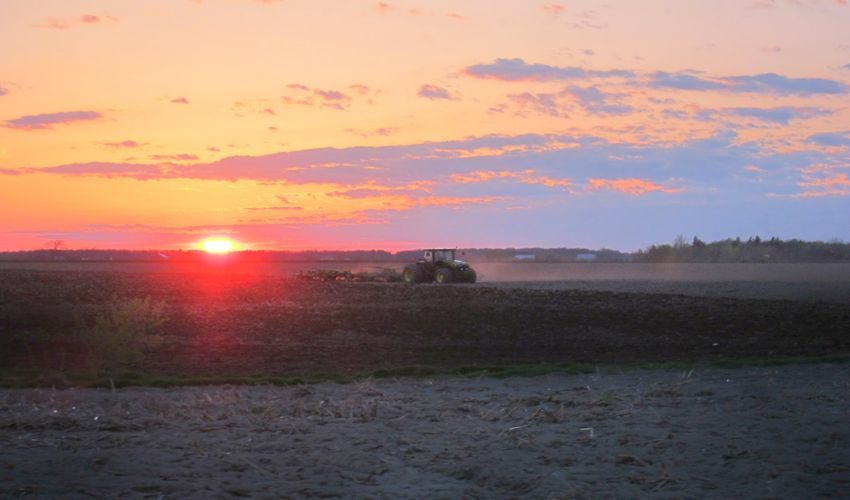 Sitting on the slopes of Laurentian Ranges, snow-covered slopes are plenty at the vicinity, facilitated with ski resorts, groomed trails, and ice-canoeing creeks. Scandinavian Spa marks one of the major attractions that provide a remedy for sore muscles and an ultimate family destination in January. To experience the winters of Canada the indigenous way, the Quebec region's tradition of ice-built Igloo accommodations remains alive and transformed into the valley's major attractions through the winters.
Although the luxury Nordic accommodation is best experienced at Hotel de Glace- North America's only ice hotel. The walls, beds, and even utensils such as plates and cups are freshly carved out of ice. The hotel's changing themes each year- which is an artistic attraction within itself.
3. Banff National Park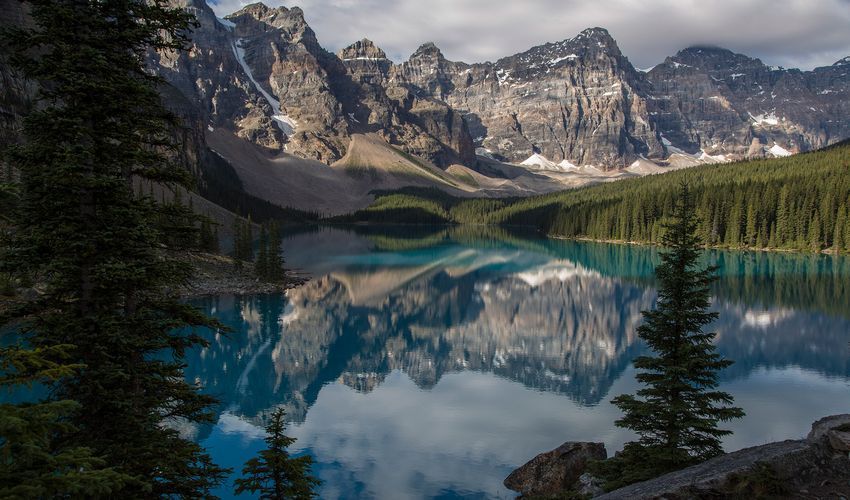 Banff National Park protects the Canadian Rocky Mountains in Alberta, dotted with ski-grade slopes, icefalls, frozen canoeing gorges and several picturesque attractions; for instance, Canada's prettiest inland sea, Lake Louise. Each January, lake Louise embraces the delightful exhibitions of ice sculptures in the Ice Magic Festival, posing as a contribution to the extraordinary vista and cobalt hues of the glacier-fed lake.
Mt. Norquay marks a premium ski destination, with a panoramic chairlift, world-class ski trails, snow tubing and the national park's only night ski resort. Overlooking the charming town of Banff, Banff Sunshine village beams with the appeal of authentic Canadian hamlets, embodied by immaculate slopes. Once the first and only ski resort in the country, Banff sunshine is entirely developed around winter tourism and recreation sports.
4. Banff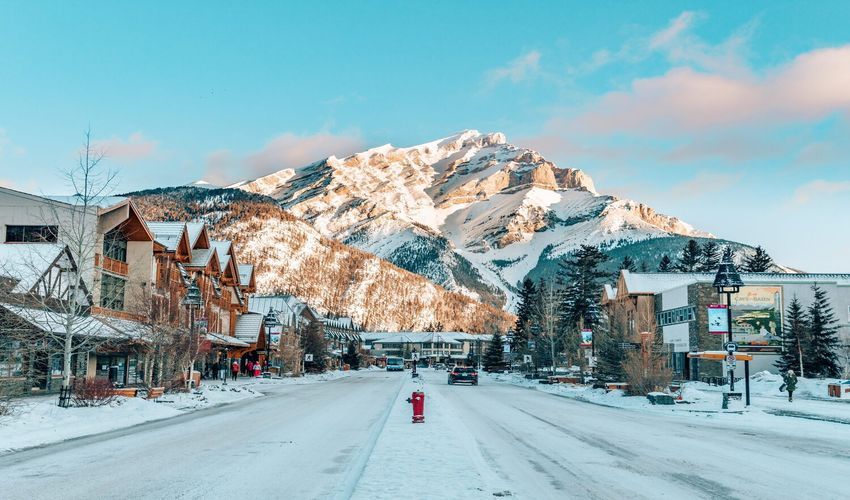 The quaint township of Banff resembles whistler in many aspects, with countless ski resorts, high-quality trails, and a congenial locality. Although, Banff leans on the serene scale of Canadian winter tourism, lacking the international fame of its neighboring town. Banff resort town is rather romantic in its appearance; castle-resembling hotels, century-old restaurants and bars, stone-paved roads and shrouded by kilometers of snow-covered woodlands of Banff national park.
Upper Banff Hot Springs, Johnston Canyon icefalls, frozen streams of Grotto Canyon, and helicopter tours over the slopes of Rocky Ranges are the notable winter activities in Banff.
5. Whistler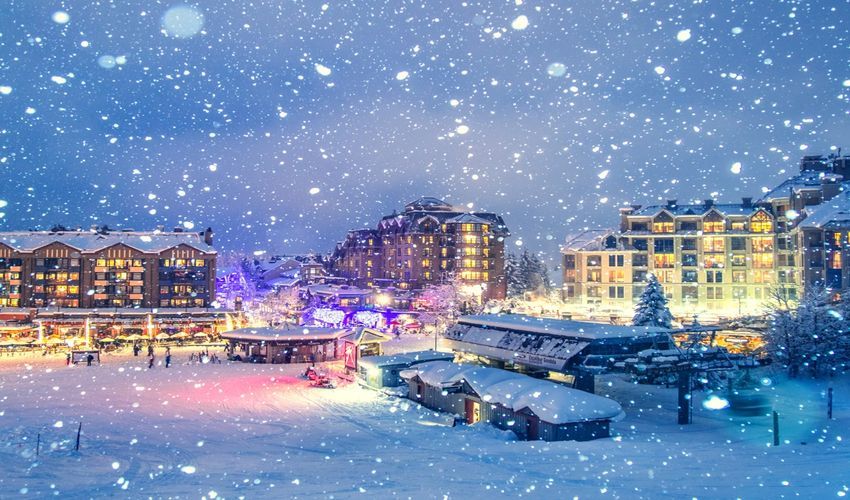 The ultimate ski destination of Canada lies within the natural boundaries of Banff National Park, and at the graceful town of whistler. In 2010, it hosted the Olympics, which contributed to the development of high quality groomed trails, trekking routes, and North America's largest ski resort at Blackcomb Mountains, connected with scenic chair lifts and gondola rides.
The village portrays a characteristic look, with a compact urban structure. The pedestrian-only zone encompasses restaurants, gift shops, and characteristic hotels which are complemented with a festive atmosphere through the month of January; housing Whistler Pride and Ski Festival.
6. Niagara Falls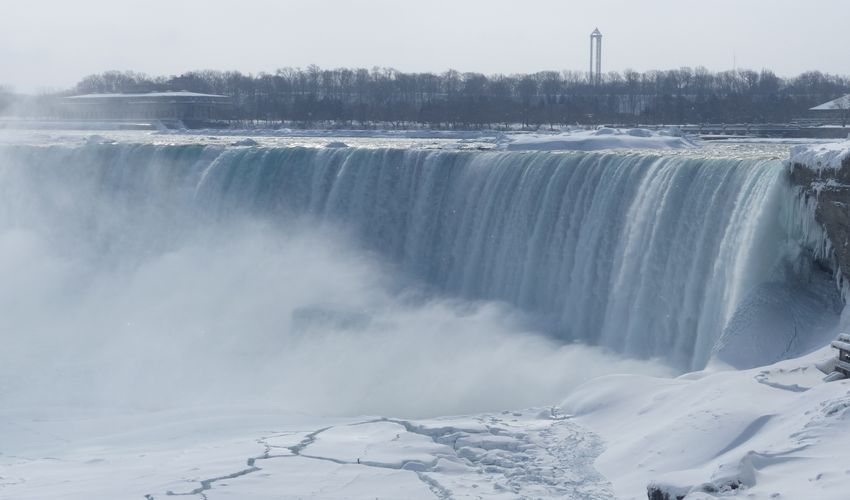 The most renowned waterfalls in the world, Niagara falls, reach near-freezing temperatures, while the surrounding is covered in a thick blanket of ice and fluffy snow. This scenery is described as otherworldly and unique in its kind. The perspective of Niagara's highest falls, horseshoe falls, the journey behind the falls through the 150 meters long tunnel adorned with icicles, and nearby Hamilton falls all provide exceptional visas in the frozen month of January.
For a short escape from the cold, visit Niagara Falls' Butterfly Conservatory. It houses several tropical, to rainforest butterfly species, birds, and other coexistent creatures; in order to survive, clement temperatures are vital to this sublime ecosystem.
Niagara-on-the-Lake harbours an annual festival each January, known as Ice wine Festival, complemented with authentic food, local music bands and the masterfully brewed local wine. The locality lies amid the encircling vineyards, and only a few kilometers from the falls.
7. Ottawa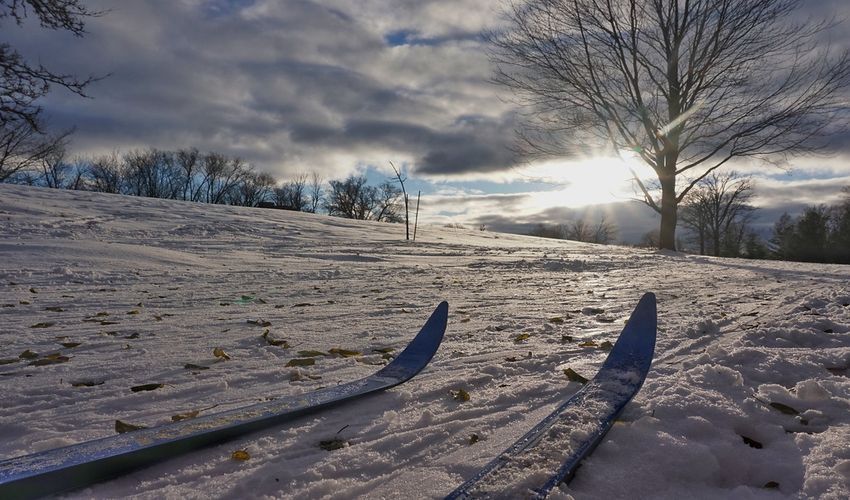 Capital city of Canada, Ottawa is home to snow fluff-covered winters, festivals, indoor recreation and intellectual centers. From cross-country skiing and snowshoeing at Gatineau Park, skating on the urban ice rinks and ice sculpture festivals, Ottawa's most famous snow activity spreads over the historic waterway and world heritage site of Rideau canal. Spanning over 220 meters, the canal freezes in the winter, providing a world-unique snow slide and skate arena.
Nordik Spa Nature lies only a few kilometers from the city's municipal boundaries, offering a delightful winter destination- and a cure for the tender feet after a long day of skiing on the staggering slopes of Ottawa-Gatineau Region ski resorts.
8. Calgary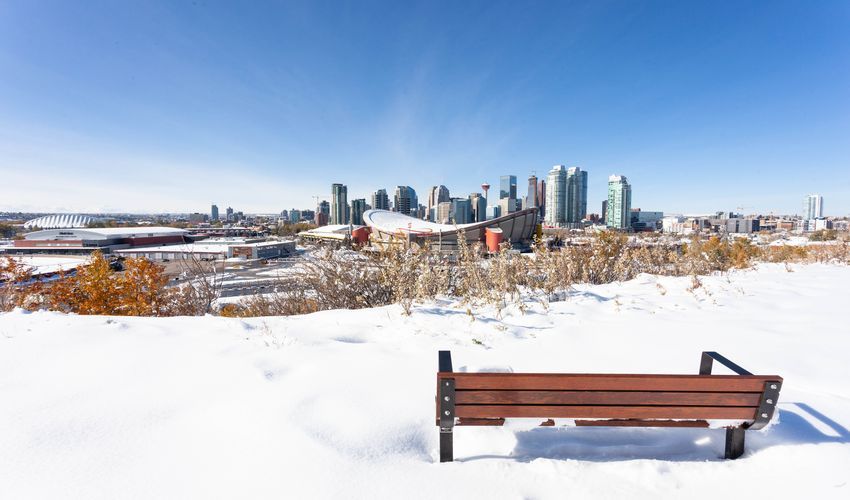 The cosmopolitan town of Calgary rambles on the fertile plains of Canadian Rockies, encumbered with skyscrapers, posh tourist amenities, and refined intellectualism. This cultured township comprises a lot of art centers, museums, and libraries, often displaying distinguished exhibitions. The get-together hub of this town lies at the Downtown quarters, enfolded by restaurants, alternative bars, art galleries, and one of the world's largest indoor forests at Devonian Gardens.
Winters are frozen and cold here, hence labeling the municipality as an ultimate winter sports destination, with an additional dose of sophisticated tourism. Calgary state government established an Olympic park with a vast network of groomed trails and recreational facilities to host the 1988 Olympic competitions; yet hosting annual championship competitions and occasional worldwide events.
9. Vancouver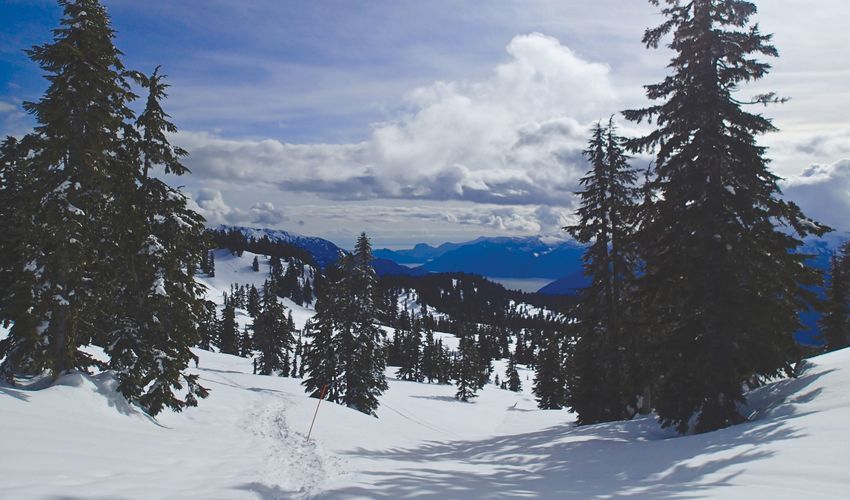 Vancouver combines architectural beauty, luxury tourism, and nature together, providing an astonishing destination throughout winters, in particular, the month of January. The Wìwest coasts of Vancouver are temperate, often characterized by annual downpours and rare snowfalls.
Encircled by the snow-capped summits of Cypress, Seymour, and Grouse, visitors can find plenty of snow recreations at a short distance from Vancouver, such as ski, snowboarding, and ice rink skating. The fascinating spectacles of Festival of Lights, an international performing art festival, and the Chinese new year celebration are the mentionable events in Vancouver during January.
British Columbia is sprinkled with hot springs for a truly pleasant winter destination. Harrison Hot Springs is the most accessible thermal spring destination to the metropolitan, in addition to Liard and Pitt River Hot Springs.
10. Okanagan Valley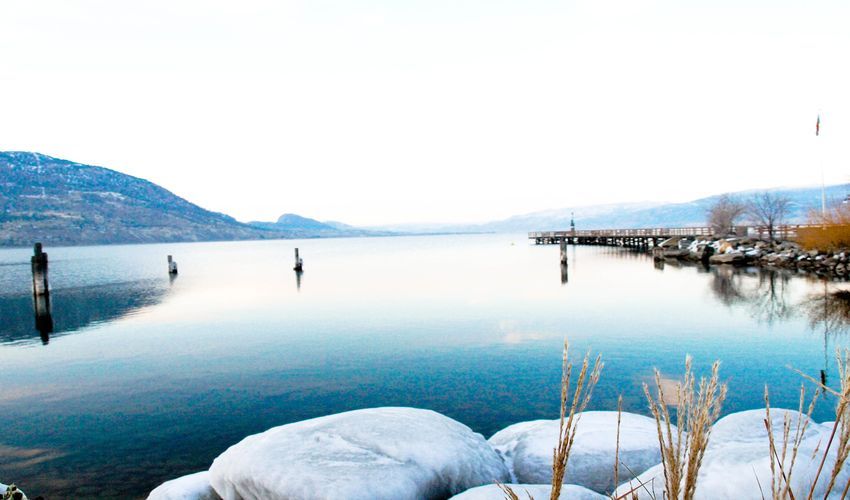 A chain of picturesque hamlets and towns of Canada are found in Okanagan Valley. Situated in the southern slopes of the Canadian Rockies, the valley is protected from the extreme weather changes and arctic winds, resulting in temperate winters with moderate snowfalls.
Known as Canada's wine capital, each township and village sits amid the encircling vineyards. The centuries-old heritage of wine brewing is celebrated at Okanagan wine festival, hosting a great nine days of wine tasting, heritage hikes to wine cellars and libraries, combined with the regional mouthwatering cuisine and winter specialties.
11. Kelowna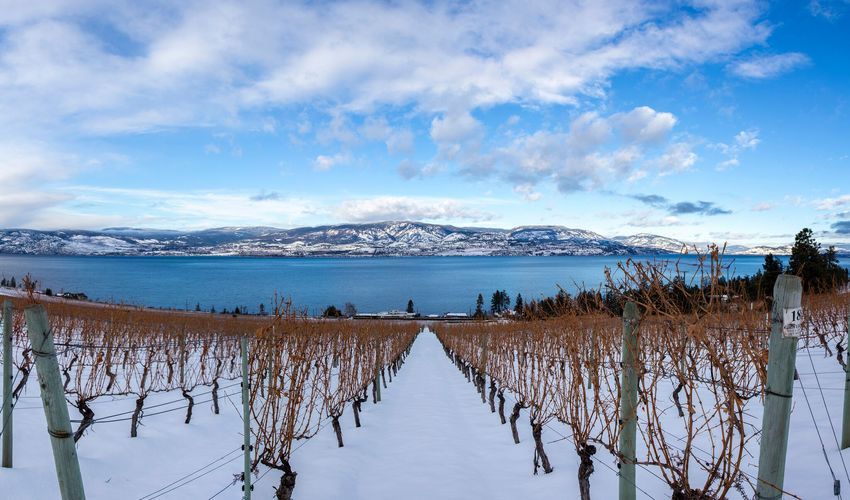 The sun-kissed summer destination in the heart of Okanagan Valley, Kelowna stands as a superlative destination in winters. From Telemark Nordic club and posh ski resorts of Big White and Silver Star mountains to ice rinks and Myra Canyon groomed trails, to artistic downtowns and regions' best restaurants at the township's cultural district- winters in Kelowna are mild yet rich.
Located amid the wine country of Canada, numerous wine tasting tours and authentic food festivals are hosted each January.
12. Jasper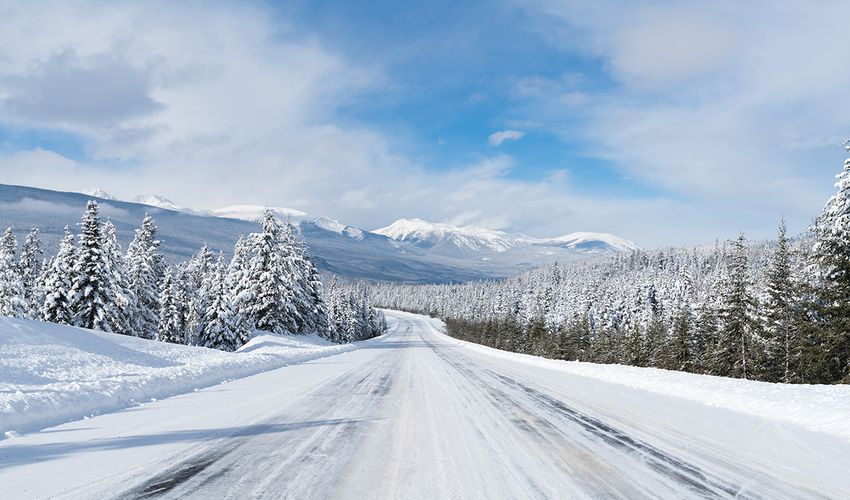 Perched at the heart of Jasper National Park, the small town of Jasper is a four-season township, offering countless activities; tobogganing, dog sledding, snowshoeing, and world class ski trails- just to name a few. The town harbors an annual festival known as "Jasper in January" that spreads from food stalls and souvenir shops lining around the streets, to art performances and festive ambiance, to the surrounding slopes for snow sports competitions. Dog sledding at Cold Fire Creek, ice hiking and climbing at Maligne Canyon, and Fairmont's hot springs are the notable activities within Jasper National Park.
Only twenty percent of the nature reserve's visitors stay at Jasper's hamlets during the winter. This results in cutting down the seasonal prices and permitting travelers to stay at premium accommodations at budget-friendly costs.
13. Hot Springs Cove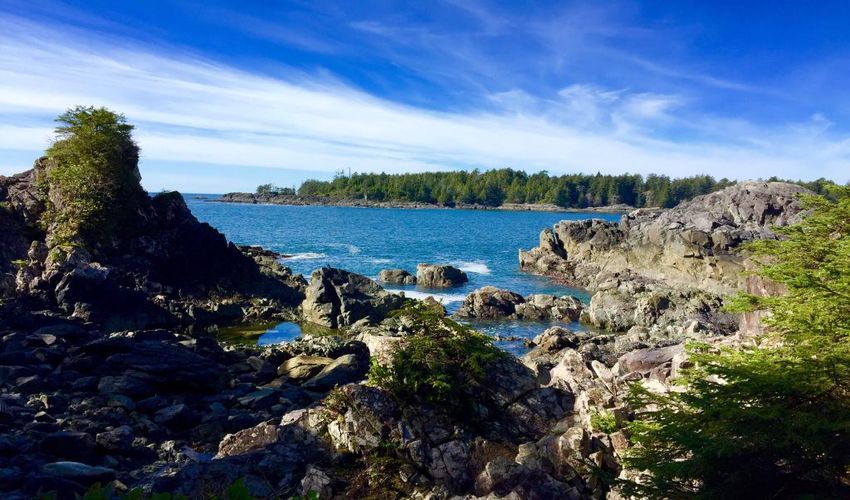 One of the handfuls of saltwater hot springs in the world, gushes out of Maquinna cliff shorelines, presenting an ultimate winter destination. The springs are located at a short distance from the beach resort of Tofino, protected within the Maquinna Marine Nature Reserve, and spilling into the ocean with a temperature of over 50 degrees. Ultimately, the spring water mixes with cool waters of the ocean, providing bathing-suitable temperatures.
The splendid cliffs and eroded bedrocks have formed natural pools that accommodate two to three people at a time and fringed by frosted rocks. Several spas and wellness centers use the therapeutic waters of Hot Springs Cove, with indoor facilities.
14. Saskatchewan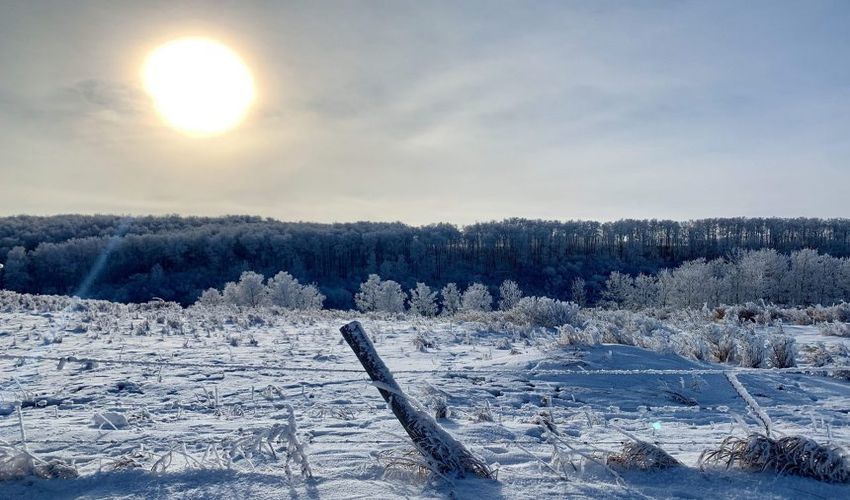 A territory of prairie and boreal landscapes, long winters are the characteristic of Saskatchewan. The inherited traditions such as ice fishing, sled dog breeding, and dog sledding yet stand vivid in Saskatchewan aboriginal culture and open for recreational use.
Frozen creeks and streams provide plenty of space for skating and open air ice hockey in the winters, in addition to more sophisticated sport centers such as Ochapowace ski resort.
However, Saskatchewan's most prominent feature during the month of January is its festive ambiance, embracing several festivals and hearty winter markets. As the region's premier festival, Nutrien WinterShines particularly focuses on local recipes, quality food, and ice and snow competitions.
15. Canmore
Tucked between the bold figures of Ha Ling and Three sister summits, Canmore is a world-famous winter destination for ice and snow recreation in all forms. from Avant-garde ski resorts and cross-country trails to ethnic dog sledding and fat biking to viewing the dramatic slopes of Canadian Rockies by helicopters tours- Canmore serves as a base camp to many wintery wonders of Kananaskis Valley.
Beneath it all, the 30 minutes hike from the town reaches the underground cavern system, known as the Rat's Nest. The cave illustrates relatively unchanging temperatures throughout the year, at about five degrees. Apart from warmer temperatures in the winter, the cafe offers a series of interesting rock formations and passages.
There are many peculiarities revealed only to Canada's winter visitors, such as the spectacles of northern lights, often seen through the colder months. The night sky of Yellowknife amid the untamed wilderness of northwestern territories are the most vivid in January.
Though ski and snow recreation are the most popular activities in Canadian winters, other favored January activities include; storm watching on the cliff-side accommodations of Tofino coasts, ice fishing at Cold Lake, tasting the Sugar Moon Farm sweet delicacies at Earltown, and the fascinating winter carnival at Rossland.