March in Canada is synonymous with the end of cold spells and the beginning of the blooming season; when the frosted lakes and streams begin to melt and green sprouts pop up over the thawing snow. Because of the northern position of Canada, many parts of the country yet host a fully-fledged winter, while others enjoy the emerging spring weather.
Snow and ice activities with ample sunlight are the characteristic of Canadian mountain recreation in March, complemented with reduced costs and small groups of tourists. Among this month's specialties, Canadian Spring Break offers two weeks of festive ambient and colorful events.
Read more to learn about the top 15 destinations to visit and celebrate nature's new year in Canada.
1. Northwest Territories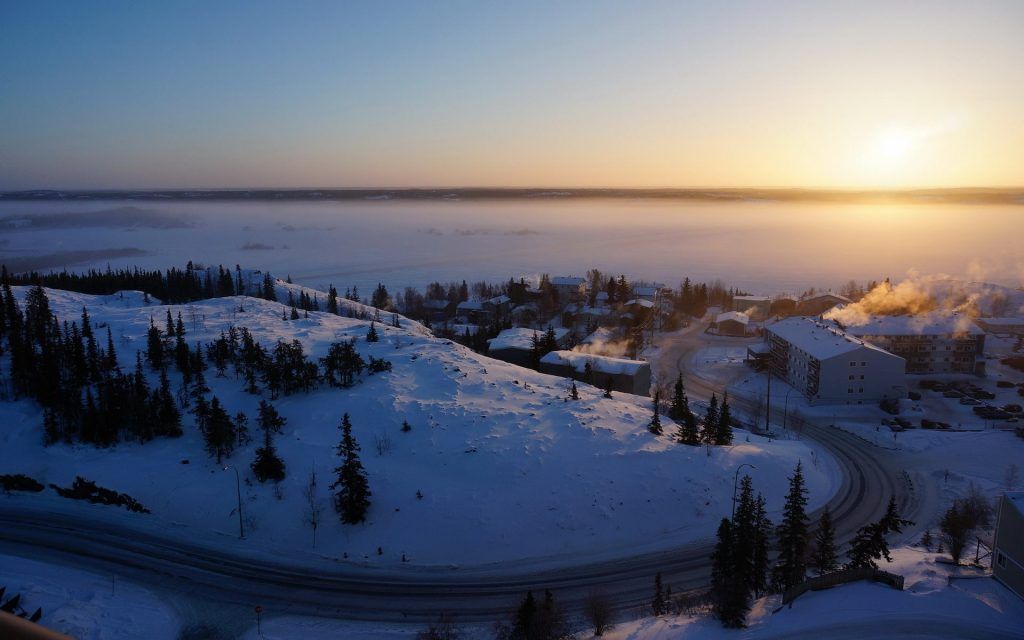 As the fierce storms of winter have subsided, Arctic tours, northern animal safaris, and Aurora Borealis are the chief attractions of Northwestern Territories in March. With up to 10 hours of daylight, the region is yet covered in a thick blanket of snow, and suitable for snow recreation, mushing, and ice fishing. This month is the best time to visit the northern lights here, parading vivid streaks of light across the Land of the Polar Bear night sky.
Yellowknife, the region's capital city, boasts festive spirits, housing many events, urban ice rinks encircled with cozy diners, and anything from film festivals, sled dog derby, a fun gala, and much more. Besides Epicurean-grade restaurants, Yellowknife embraces a number of permanent art centers, for reveling in the northern art exhibitions, grounding in the Aboriginal culture, and enjoying the winter-time live shows.
2. Victoria, BC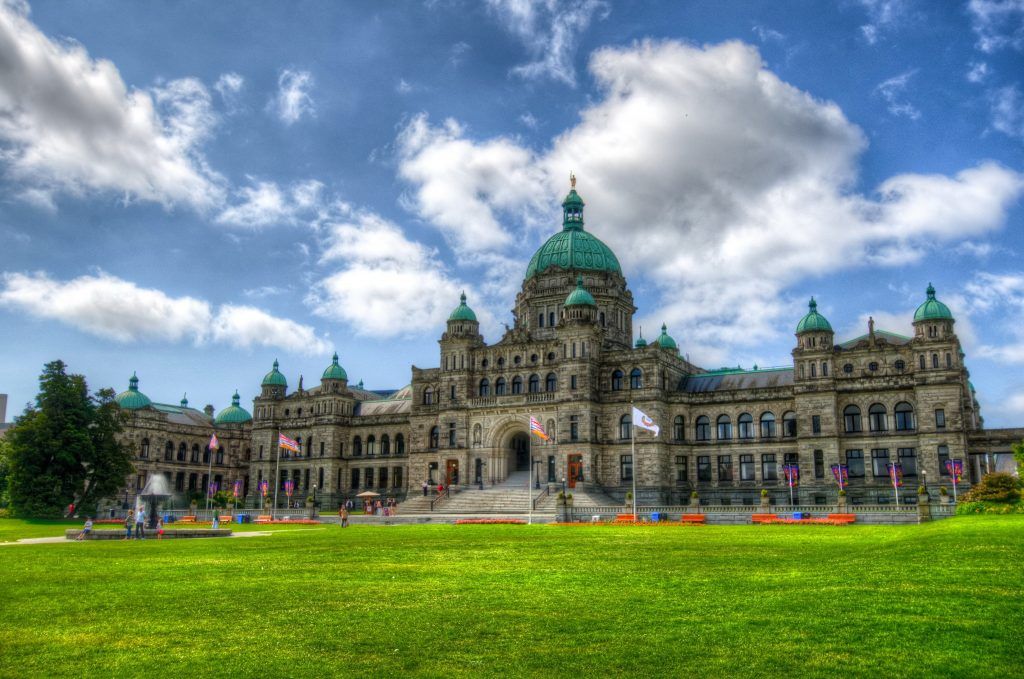 One of the warmest destinations of Canada in March lies in BC and Victoria. With the temperatures rising to eleven degrees, the urban parks are wrapped in green lawns and blossoming trees. Victoria's most poetic essence is held at the beginning of every March when the residents of "the Garden City" gather and count their spring blooms.
Outdoor recreation starts here in March, with over eight zip-lining centers starting to operate the zooming lines over Victoria's rain-forested shores, extensive pedalers' trails, and coastal trails with scenic views. The town is a treasure trove of royal heritage and monumental structures, mingled with art galleries, museums, and fine gastronomy.
The cuisine of the month is yet inclined to winter specialties, epitomized around seafood. Although Rutabagas, leeks, and carrots are the seasonal delicacies prepared, often according to French recipes.
3. Kyle, Saskatchewan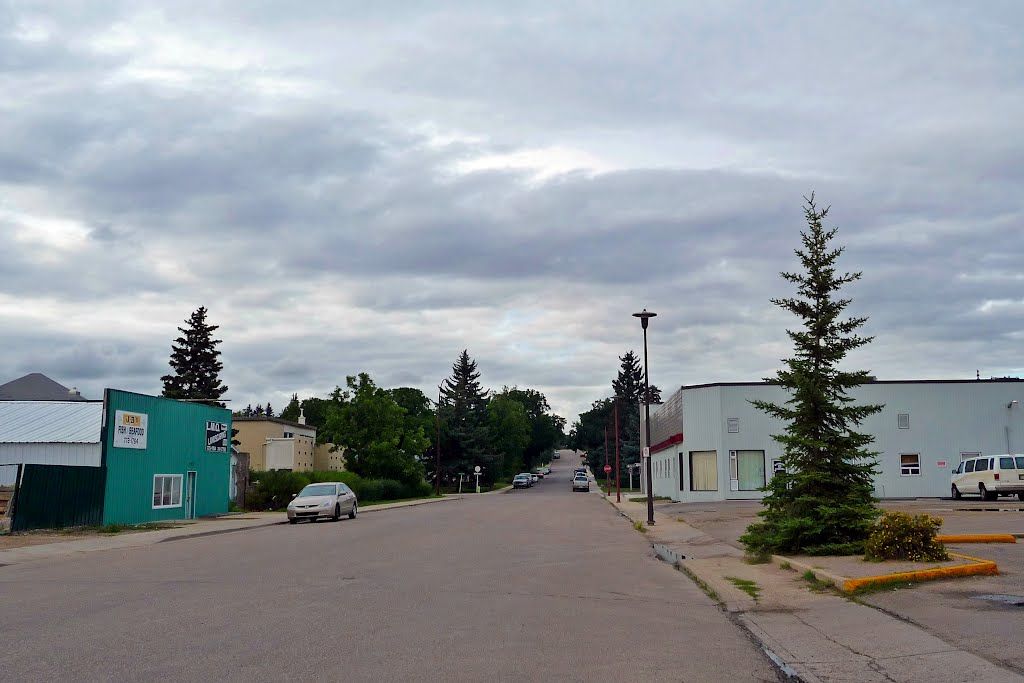 Kyle carries a long-standing tradition in farming and agriculture. Located in the proximity of Clearwater Creek, recreation is combined with ethnic tourism in Kyle. The small township is home to the discovery site of an ancient wooly mammoth, indigenous tribe heritage, and most notably of all La Reata Ranch Resort; Visitors can dress in real cowboy costumes and experience the farm life, the 19th century way.
March is the opening month of La Reata, operating until October. Underscored activities here include learning to knot ropes, roping dummies, fishing in nearby creeks, sided with farmhouse dinners.
4. Kamloops, BC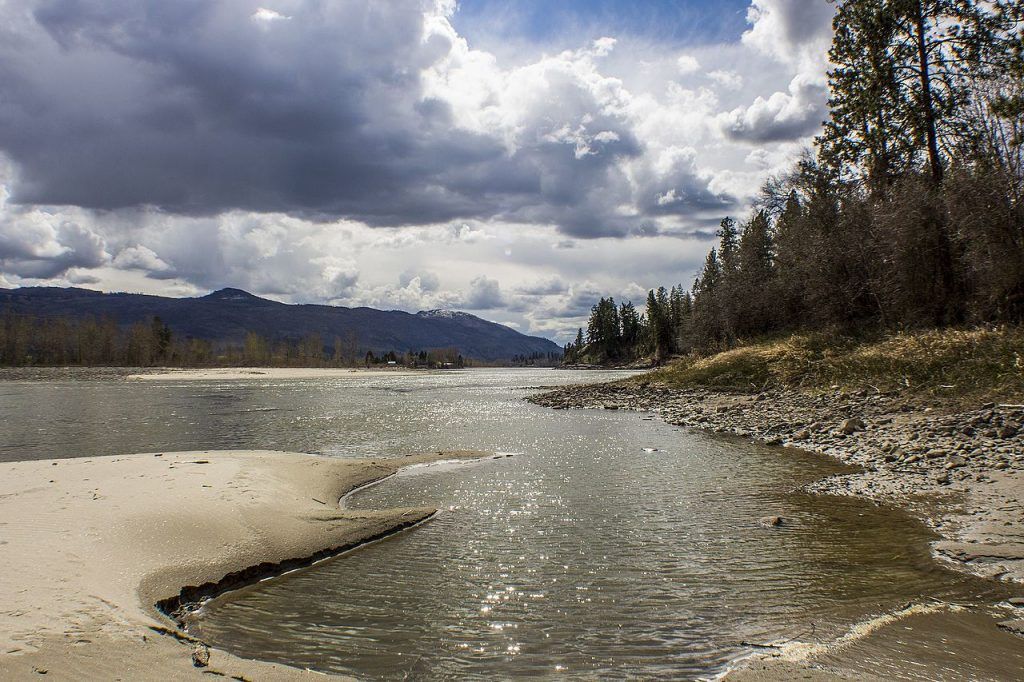 Sitting at the heart of the Canadian Rockies, the mountain resort town of Kamloops in March bids for long and sunny days, ample snow, and posh ski resorts. Titled as the Canadian Capital of Tournaments, sportive events, both on a small and international scale, are found any time of the year here.
Athletic recreation Indoor sports including an ice rink and riding a gondola to ski drop-off points at Sun Peaks Resort, Canada's second-largest ski area- together with a handful of thermal spas and wellness centers for treating the sore muscles.
As an established wine trail, Kamloops houses over twenty wineries, and its own wine routes, country cellars, surrounded by scenic vineyards and forests. You can join the sophisticated wine tasting tours, or experience the ten-day-long Kamloops Film Festival, or even enjoy the mountain cottage views with luxurious amenities at almost half price.
5. New Brunswick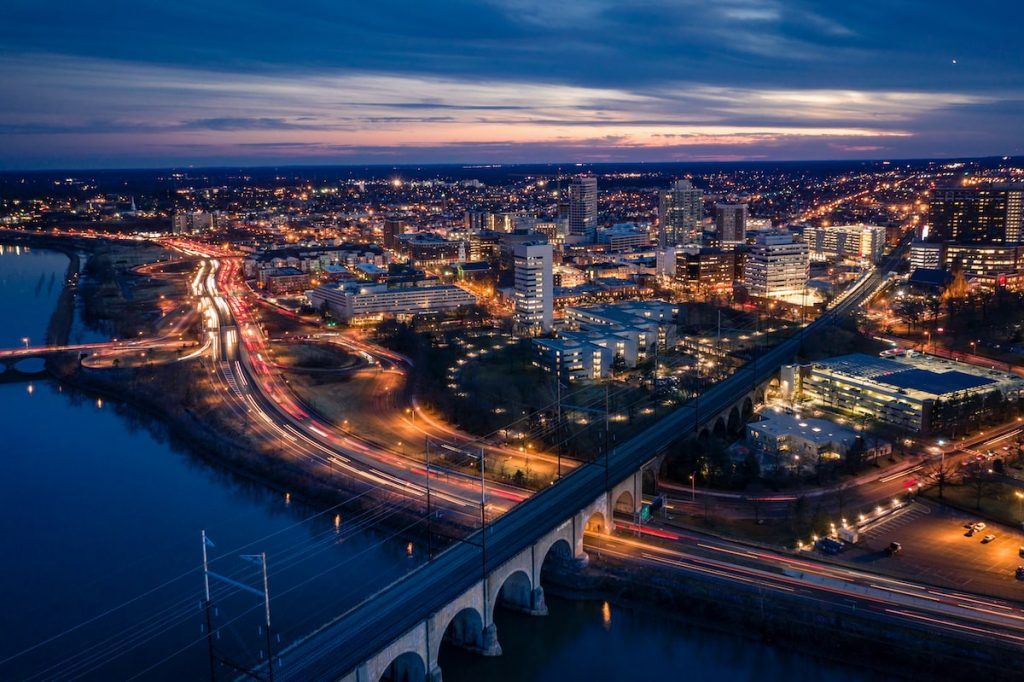 Ski and snowshoeing, heritage sites, and the sweet taste of maple syrup- New Brunswick province stand as a popular destination during the March Break. Embracing the unique landscape of Fundy Coast, the charming town of Saint John still offers rolling winter discounts, with a wealth of heritage without the swarming crowds.
The best places to ski are Poley Mountain, skirted with alpine forests, and Crabbe Mountain; snowboarding trails are concentrated around Mont Farlagne. Although if you are looking for a complete winter recreation package, including entertainment centers, tobogganing, children playgrounds, and winter campsites, Kouchibouguac National Park is an optimum location; highlighting indigenous heritage sites, cross-country ski runs, and entertaining ski resorts.
New Brunswick celebrates the maple syrup harvest with annual festivals, named Maple Bushes. Trites Family Sugar Bush and Kenneth Maple Farms provide maple delights and guest houses, while Dumfries Maples makes the best maple syrup-drenched pancakes in the region.
6. Bronte Creek Provincial Park, On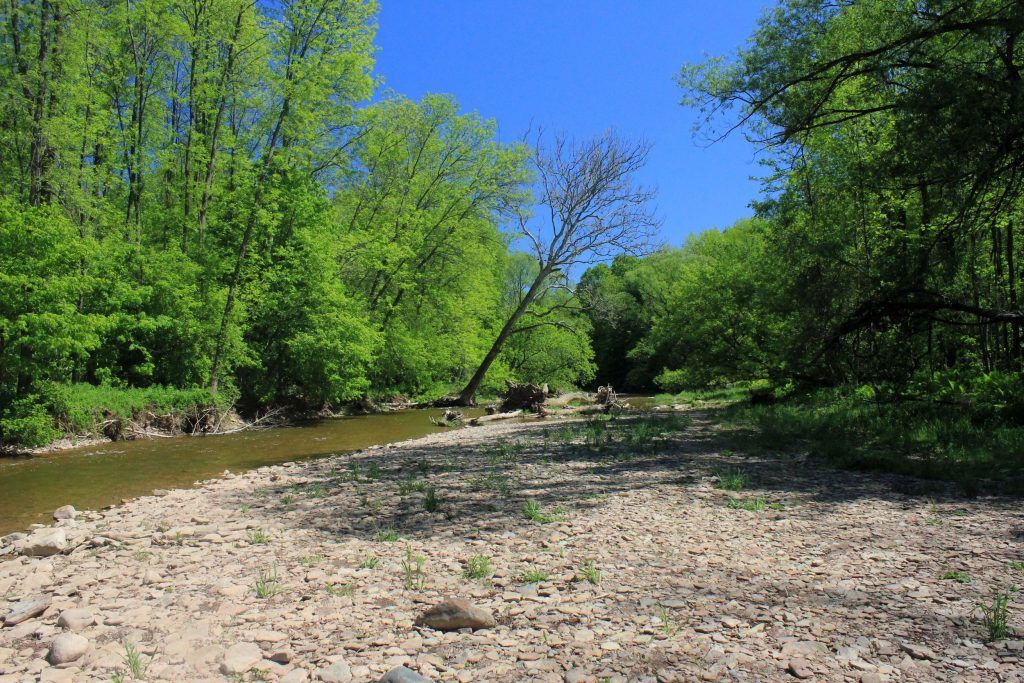 At a jaunting distance from Toronto, Bronte Creek's protagonists in the march are the Canadian tradition of sugar maple. Harvest season starts in early March through April, lauded by a week-long festival, and continues every weekend. The festival is all about Victorian-era themes, the golden syrup praised in sweet and savory dishes, and learning about maple tree tapping, collecting the syrup, and processing it the artisan way.
The creek's 19th-century barn is a farm animal petting zoo and an all-year favorite of children. And if visited in march, you can find the trail of maple syrup goodies here at the barn's family-run restaurant. Maple butter, maple blueberry mouse, and maple glazed chicken wings, fish, and steaks are the March maple special.
7. Ottawa Valley, On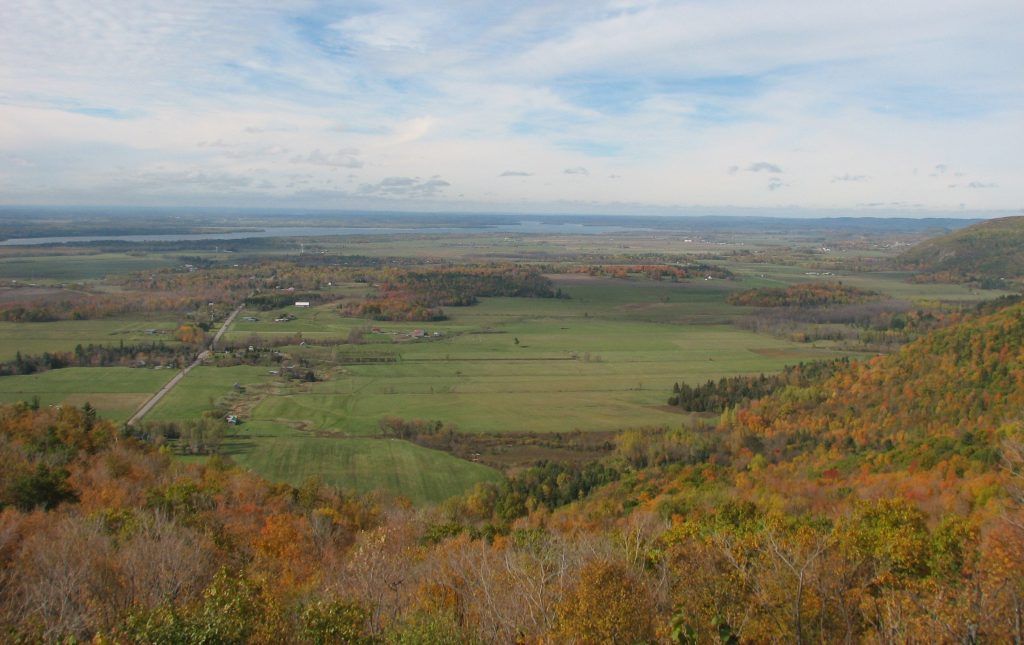 Sprawling on the banks of Ottawa River, the valley is sprinkled with heritage sites, scenic landscape, and farming specialties. Ottawa Valley Farm Show is one of the longest-running agriculture events across the country, that solemnize the region's ancient culture side with authentic food kiosks, and foraging workshops. Asparagus, both white and green tops, stand as Ontario's march harvest.
Since the initial French settlers, the valley carries a rich music heritage up to date. It is easy to come by local music events, live performance pubs, and even international artist concerts on a weekend. Spring's pleasant weather allows occasional music festivals at the side of the rivers- while the loggers would stand on enormous tree trunks and drive it down the river.
Township of Petawawa perches at the heart of the valley, under the shadow of Laurentian ranges and arboraceous slopes of Algonquin Park. the township grants from posh hotels, to ski resorts and mid-range inns, at the peaceful setting of Ottawa valley and early spring discounts.
8. Chilcotin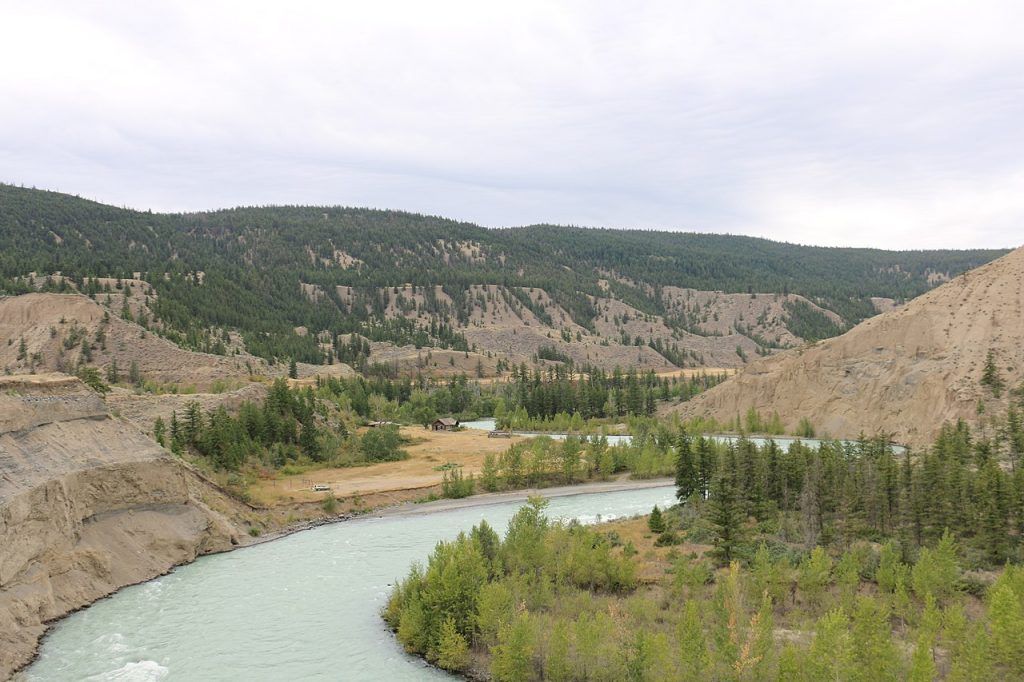 Leeward regions of Coast mountains at the proximity of Fraser Valley ascent to the plateau and highlands of Cariboo Ranges along with the Chilcotin Country. A few roads pave the way to the scenic country, where wild open lands encircle the small settlements and diminutive farmlands; the picturesque valley has found its way into several literary works. The region comprises remote thermal springs, the blooming Bridge River Valley, and long sunny days.
A handful of historic family-run ranches offer an otherworldly stay amid the region's rolling hillocks- a peaceful destination with astounding backdrops, farm-fresh food, and galloping Mustang horses.
In March, you can catch sight of the majestic Spirit Bear while foraging the newly grown sprouts and herbs. Because of the lower number of tourists, it is common to spot wildlife around the region's heritage trails, including Cariboo Gold Rush Trail.
9. Golden, BC
While the entire British Columbia is on the verge of rising temperatures in March, summits of Banff National Park are yet frosted, though abundantly sunlit. Tucked between the scenic topography of Rocky Mountain Trench, the town of Golden neighbors six Canadian national parks and serves as a base camp to a number of ski resorts and charming trails.
Grand hotels with mountain views, palatable restaurants, rafting down alpine streams, and skiing at Kicking Horse and Purcell Mountains are the month's tourist attractions.
10. Manitoba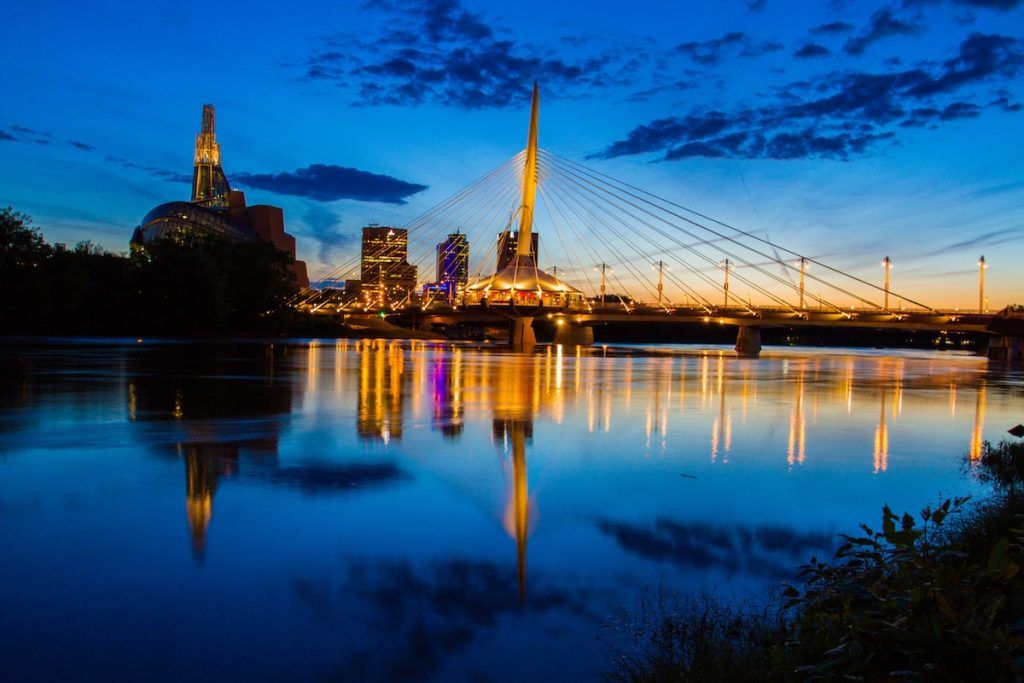 Manitoba is a land of boreal wonders, prairies, and high latitude coastlines, dotted with heritage townships and Manitoba's cottage country. The region presents vast collections of geology museums, often displaying locally excavated fossils, and art centers in various townships. Winnipeg stands as the province's capital and cultural pole, exhibiting from artistic gardens, film festivals to year-round intellectual events.
During March Break, the capital city hosts the visitors with a massive food fair with over 300 chefs. The fair takes place at the Fork, the historic meeting center of the town, displaying from native food to continental delicacies and even far-east Asian pantry, sided with artisan gift stalls.
11. Tofino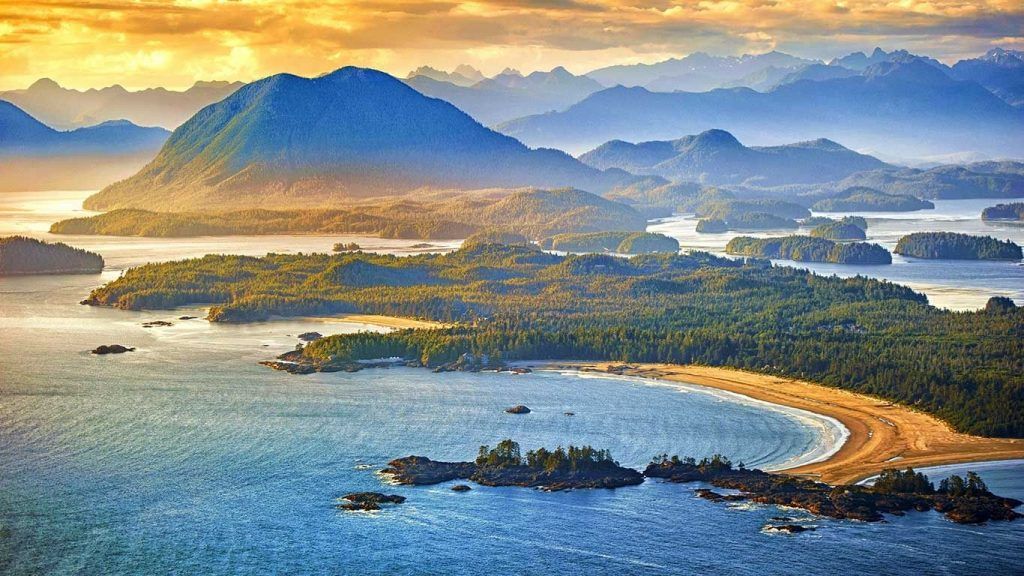 Whale watching has been a time-honored tradition in Tofino, since the initial settlement of Tla-o-qui-aht First Nation people. Every march, the migrating Gray Whales cross in the vicinity of the Tofino coast, portraying a mesmerizing sight. Pacific Rim Whale Festival is all about the Grey Whales, comprising educational workshops, themed events, and entertaining whale tours.
Tofino in this month reveals vistas, distinct from other times of the year- fascinating ambient, romantic sunsets, and ocean's calm after storming winters inspired casting parts of Twilight Saga here in 2009.
While the weather is still cold, hitting the natural pools at Hot Springs Cove rewards the visitors with a pleasant and healing experience.
12. Valcartier
Saint-Gabriel-de-Valcartier lies along the Jacques-Cartier River valley, featuring the world-renowned resort of Valcartier. A year-round indoor adventure park, known as Parc Bora, comprises a large water slide, heated pools, and aquatic sports. An aromatherapy Spa with wellness retreat packages, luxury hotel suites, and ski and snow recreation until the 21st of March- Valcartier is an all in one vacation package.
The nearby river remains frozen until April and provides urban ice rinks outside the resort and circulatory passages. Surrounded by sugar maple forests, the township takes part in the Canadian maple harvesting tradition. Many farms, restaurants, and street fairs cherish the sweet culture of maple sugar, from raw to processed forms.
13. Fredericton, NB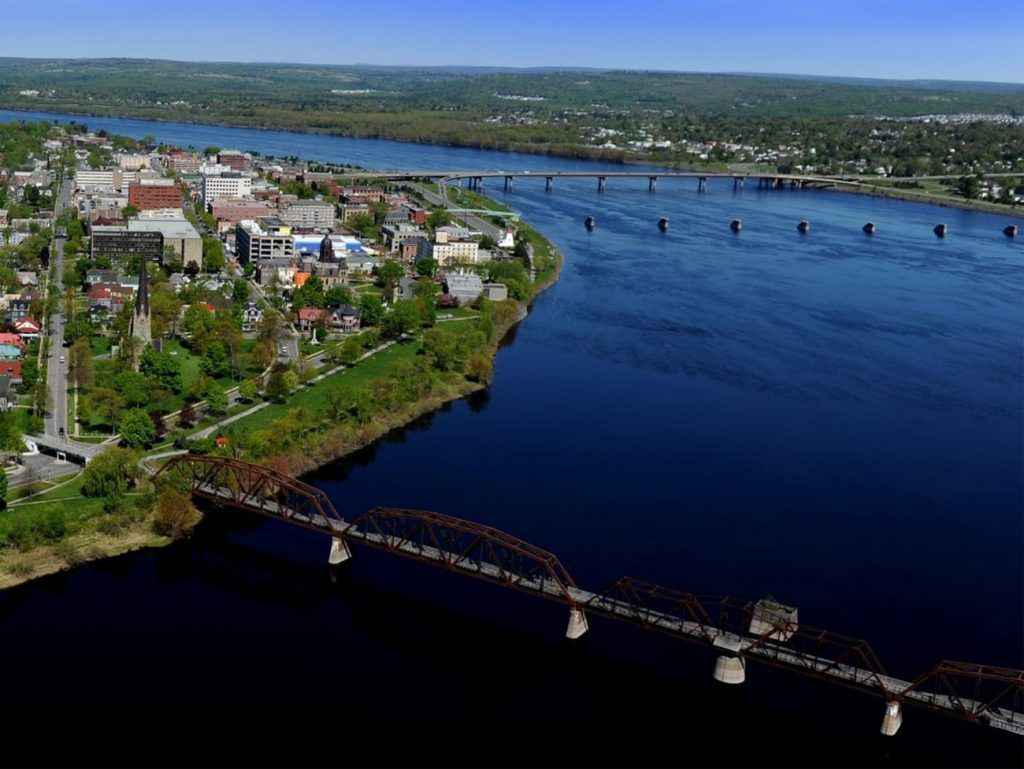 The capital city of New Brunswick combines old and new together. The town was built with the same architectural essence as Quebec, hinting at medieval French origins. numerous monumental buildings including the Picturesque lighthouse and Fredericton Region Museum, and cultural centers for art, music, and many indoor events, pinpoint this town as a cultural travel destination in March.
Although the month's main feature is Fredericton Craft Beer Festival, the town's brewer's feast, where a hundred types of brews are displayed for tasting and sale.
Less than two hours' drive from the town, Bay of Fundy bids picturesque harbors alongside freshly grown grass plots and rugged coasts.
14. Yukon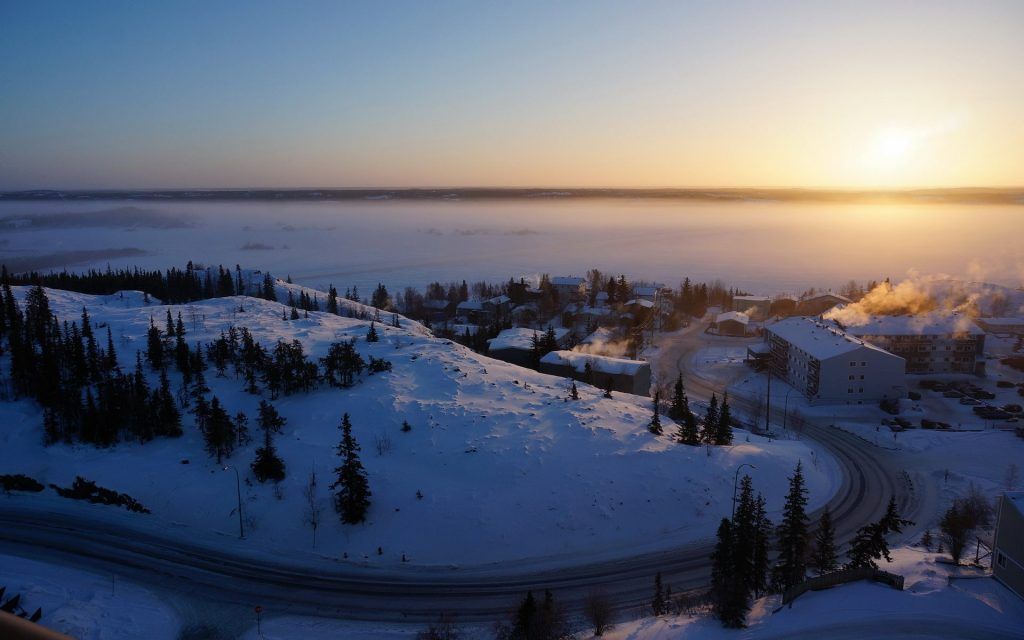 If you have missed the winter recreation season, Yukon still entertains a full-blown winter in March. Snowmobiling on the vast boreal tundra, ice fishing, skating and mushing over the frozen lakes, and skiing down the feathery slopes of Sima and Logan mountains- only to name a few of Yukon's early spring activities.
However, this month's cloudless skies bid the most captivating aspect of the region. Glass roofed lodges at the side of frozen lakes, accommodate wilderness sighting and ice fishing during the day, and marveling at the northern lights' colorful displays across the night sky.
The heritage town of Whitehorse serves as Yukon's territorial capital and a winter pit-stop for the Arctic extrusions. Apart from heritage sites and culture programs, it boasts modern cuisine to authentic diners serving thousand years old recipes.
15. Jasper National Park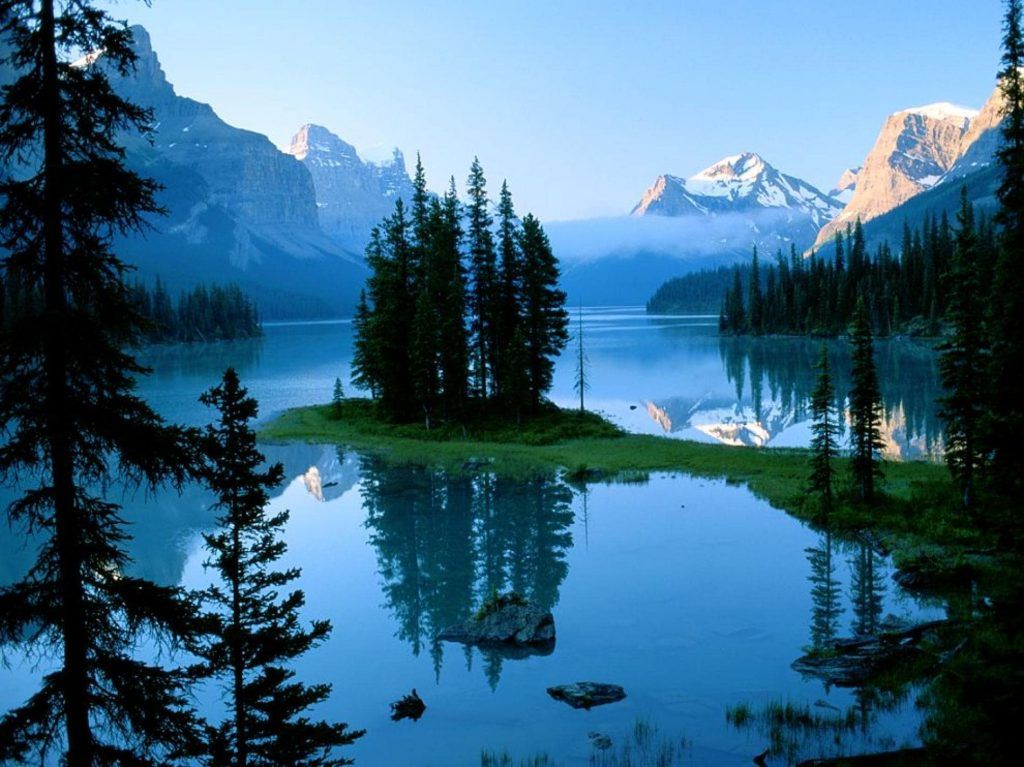 With lower altitudes than Banff National Park, where winter sports are yet embraced in March, Jasper National Park offers balmy temperatures and delightful weather for outdoor recreation. A few high-rising summits maintain cross-country to novice pistes and groomed snowshoeing trails, until the end of March, such as Marmot Basin Ski Resort.
Attractive hikes and nature tours are available in March to pave the way through the national park's magical landscapes. Mesmerizing Maligne Canyon, world-famous Athabasca Falls, the expansive valley of Five Lakes, and the hike to the scenic mountain lodges at Lac Beauvert, overlooking Pyramid Island summit- a few of Jasper's favorite trails.
If camping and staying at the country cottages is not your cup of tea, the town of Jasper provides a variety of lodging options; from castle accommodations to luxury and mid-range hotels- mostly presented with off-season price reductions.
March calls for winter and spring clothing in Canada. raincoats will be of use, whether visiting a misty waterfall or dealing with the moody weather-when March comes in like a lion. In conclusion, this month is regarded as the most budget-friendly month in Canada, with a lower number of visitors.
In addition to the mentioned places, visiting Canada's fanciest townships is the budget-friendly traveler's best bet; The heritage town of Whistler is an award-winning recreation center with posh touristic amenities. Whether for dark-sky gazing at the comfort of glass geo domes, or sliding down the country's finest ski resorts, or revel in a fine dining experience- Whistler blends it all.