The capital city of Quebec Province is often depicted as a "Piece of Europe in Canada", famed for its elegant architecture and unique cultural background. The township furnishes an eminent French influence in its art, cuisine, and even language, as a chiefly French-speaking locale. Standing as the oldest European settlement across the country, Quebec City's medieval history produced a cultural impact nationwide, while paving the way for the future settlers of the Great White North.
Each neighborhood within La Cité-Limoilou and the other five boroughs of Quebec has developed during varied timelines and yet conserving its historic peculiarities. From the fortified old town to the city's trendy quarter and all in between, discover the best neighborhoods to stay, eat, and visit in Quebec City.
1. Haute-Ville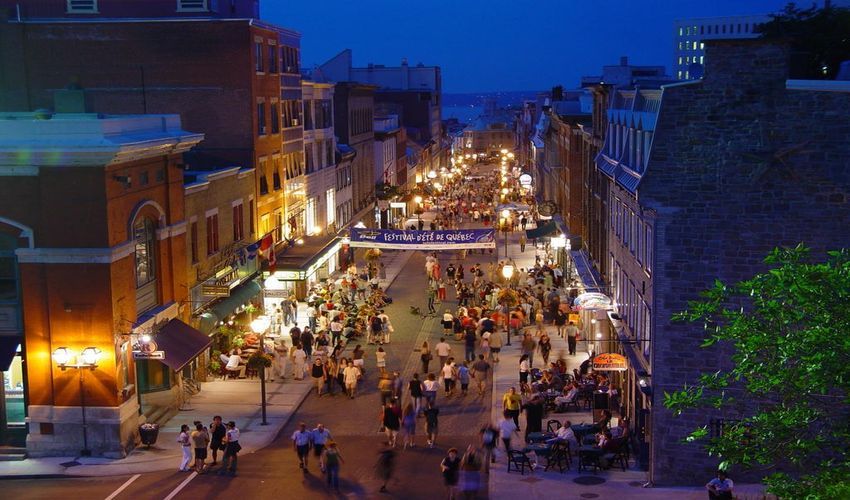 The neighborhood of Old Quebec marks the city's pulsating heart of history, art, and tourism. In 1985, the entire fortified town was designated as UNESCO World Heritage Site, to protect the monumental structures of the French settlers as old as 1608. Also known as the Upper Town, Haute-Ville encircles the northern parts of Old Town, including the renowned Palace Royale and Château Frontenac. The renowned castle harbors one of the world's most historic and photographed hotels, and surely a memorable accommodation experience.
With only ten square kilometers, the entire neighborhood can be discovered on foot and on a day's stroll around the cobblestone alleys. Infamous commercial streets of Saint-Jean and De Buade, and Historic buildings such as Maison Maillou, and Palais de Justice assemble at the side of the Upper Town's historic square, Place d'Armes.
Besides the antiquated culture, the piazza is ladened with a handful of fine diners, elegant hotels, and souvenir shops.
2. Montcalm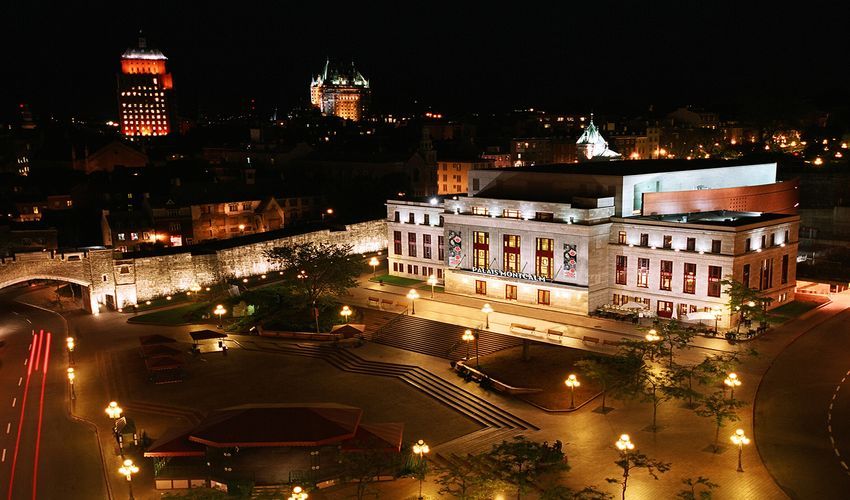 The epicenter of art and culture in Quebec's Upper Town lies at rue Montcalm. Accommodating from international film festivals to world-renowned theatre performances, to fine art museums, in particular, Musée national des beaux-arts du Québec- Montcalm is nicknamed Québec's Art city.
Alongside art enthusiasts, the neighborhood is prevailing on the frequent path of history and culture admirers. Grande Allée is an all-year favorite for shopping and indulging in a fine dining experience at its many excellent restaurants. During summers, avenue Cartier reshapes into a tourist hub and car-free zone, verged by weekly markets, annual festivals including Festival d'été de Québec, and even street theatre performances occasionally.
There are a few hotels along the rue, although Hotel Art de Vivre is noted for its cozy and romantic ambient, sheathed in a century-old structure.
3. Basse-Ville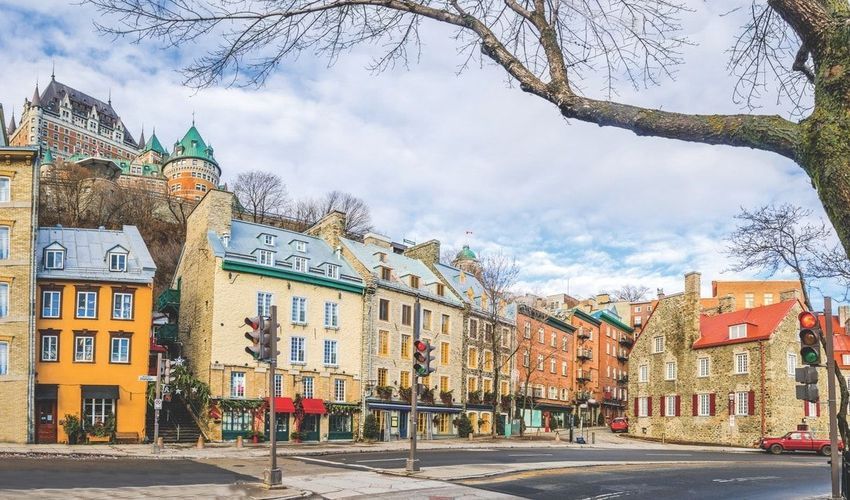 Lower Town of Old Quebec is best seen from Dufferin Terrace's viewpoint or the projected vista while riding down the funicular car from Haute-Ville; lounging gracefully on the lower slopes of Quebec's historic hill. The neighborhood's focal point beams with the magnificent mansion of Place Royale, linked by a labyrinth of narrow paved alleys.
Basse-Ville is even richer in the monumental structures, comprising one of North America's oldest churches, the roman catholic church of Notre-Dame-des-Victoires, several Palaces, and historic and cultural museums. Most streets of this neighborhood resemble a multi-room exhibition, surrounded with art galleries, historic building hotels, and Avant-garde restaurants, offering both authentic and national cuisines at their finest.
4. Vieux Port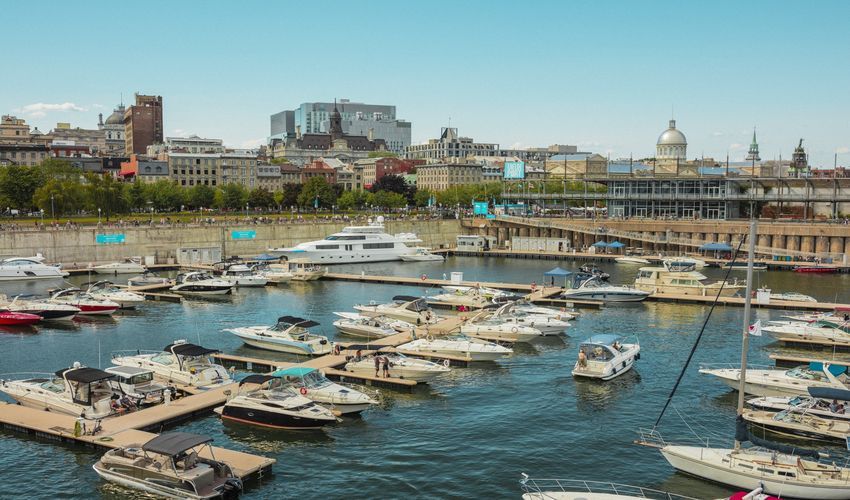 The inland port of Quebec points to Canada's oldest harbor noted for its spectacular viewpoints of Quebec's Lower Town. Walking down the slopes of Old Town's hill eventually leads to Vieux Port. Cobblestone alleys, pseudo-medieval bridges and structures, and the urban infrastructure stand in harmony with Old Town's appeal.
The rustic appearance of the ancient harbor is complemented with the glistening stream of Saint Lawrence River, flanked by cruise ship tours and marine recreation centers. The art-ridden streets, particularly Saint‑Paul and Sous‑le‑Cap, illustrate antique artifact boutiques, art galleries, and restaurants, established within historic structures.
Musée de la civilization is the neighborhood's most prominent landmark, safeguarding the culture and history of Quebec. A state-of-the-art train station, a palace housing the city's first brewery, the vista of Bunge grain silos at nights mimicking an impression of northern lights and the municipal park of Place des Canotiers- cove other mentionable attractions.
When it comes to staying experience, HI Quebec Auberge Internationale de Quebec is the flag holder of the old port's inns. However, the locality spreads on the quitter part of Quebec City, and an optimum family destination for a good night's rest.
5. Quartier Petit Champlain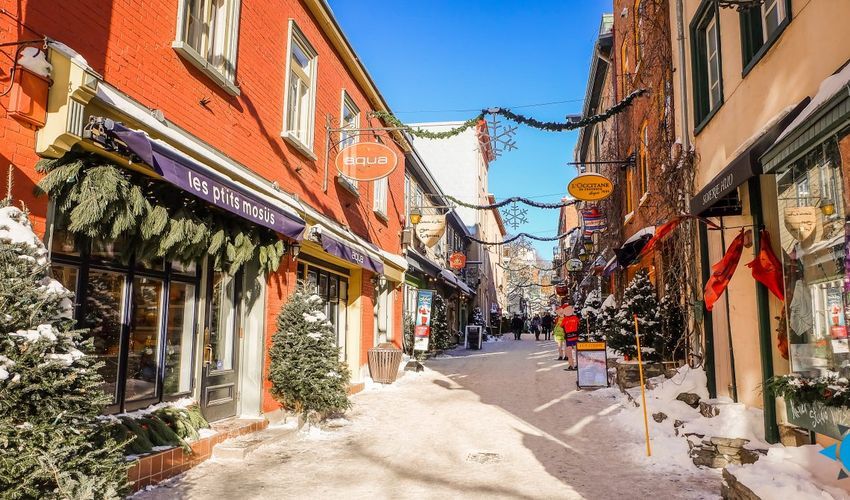 Quartier Petit Champlain perches in the old port's district, lined with boutiques, arty cafes and galleries, artisan goods, and small French quartiers-resembling alleys that stripe the neighborhood. Recognized as the oldest commercial district in entire North America, Quartier Petit has long been a zone for craftsmen, merchants, and artists together.
Pedestrian zone-only streets of the neighborhood are popular throughout the year; snow-capped structures, stacked at the bottom of old town's hill and illuminated in harmony with the tradition of Canadian winters, are an exceptional sight through the ski season, sided by authentic French restaurants for tasting the local delicacies and ice wine.
Summer festivals, street theatre and music performances, blooming flowers hanging from over the narrow passage from countless flower pots- the Petit neighborhood is swarming with tourism through the warmer months.
Many of the stone-built monumental structures serve as hotels and restaurants for their distinctive elements, granting an unforgettable stay and dining experience to visitors.
6. Parliament Hill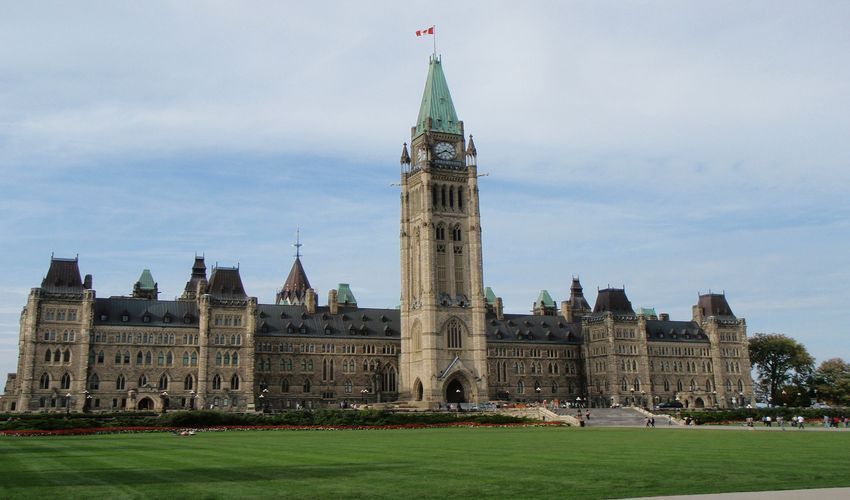 The ascending slopes from Vieux Port rise to the picturesque neighborhood of Parliament Hill, housing monumental structures, heritage sites, delightful urban gardens, and fashionable shopping centers. At the top, the eight-story parliament building was built by a native architect and inspired by Louvre Palace in Paris. since its foundation in the late 19th century, it serves as the ruling seat of Quebec's government, and one of Quebec city's gravitation.
Countless statues and monuments turn the streets of Parliament Hill into a fascinating stroll. At a walking distance, splendid yet historic gardens of Plain of Abraham, British-built Martello towers, the bold structure of Quebec City Armoury, are a handful of this neighborhood's attractions. Located in Upper Town, plenty of fancy hotels, palace accommodations, and centuries-old restaurants surround the locality of Quebec's Parliament.
7. Saint-Jean-Baptiste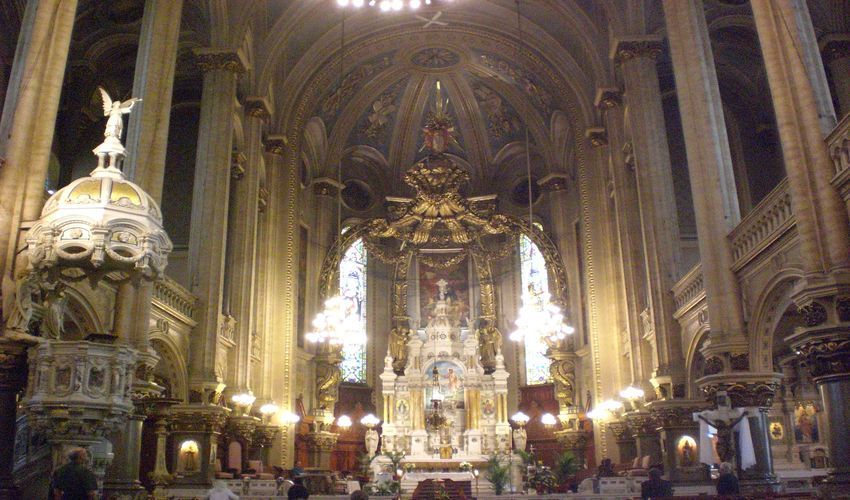 On the west of old Quebec, Saint-Jean-Baptiste quarters draws its charm from centuries ago. Laying on the soft slopes, the antiquated buildings are complemented with rare architectural elements, including the gothic church of Saint-Jean built with a unique assemblage of Italian marble.
While the ancient demeanor of this bohemian district lures many visitors, Rue Sainte-Jean is a distinguished foodie's paradise and noted for its world-class fashion boutiques and shopping centers. On-the-go snacks and melt-in-the-mouth French pastry cafes to the nightclubs and alternative pubs- all at the comfort of your hotel's neighborhood.
8. Saint Roch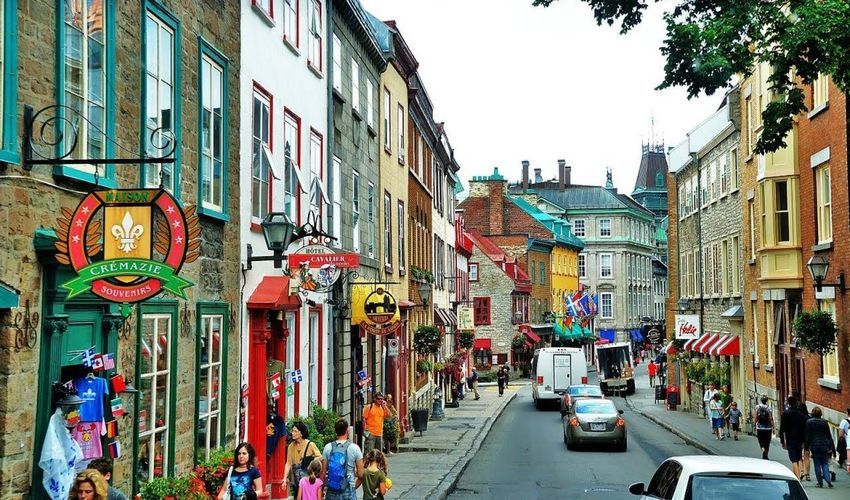 At the vicinity of Old Quebec, Saint Roch mingles art, development and an antiquated culture together. Staying in this neighborhood is far more laid back, compared with Old Town's localities. However, most of the attractions of Quebec city are located at a short distance from Nouvo Saint-Roch.
This neighborhood is highlighted for Eglise Saint Roch- Quebec's largest cathedral-, its trendy boutiques, and accomplished restaurants. Indicating the get-together epicenter, Rue Saint‑Joseph Est, with a great many elegant cafes, culinary-art-grade restaurants, and the working district's nightlife.
Accommodations range from fancy hotels to dormitory hostels, suggesting a more budget-friendly alternative to Old Town.
9. Saint-Sauveur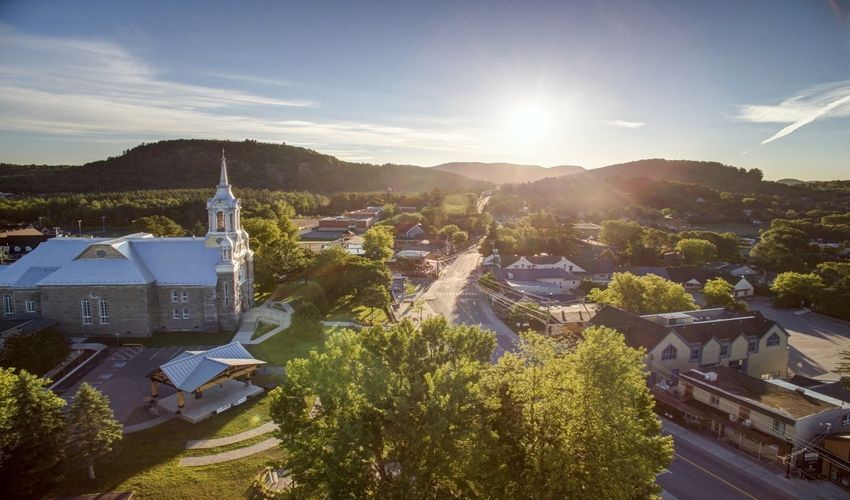 A historic quartier, pivot of Quebecers young and working-class residents, artistic cafes and boutiques- Saint-Sauveur is filled with life, hospitality and ancient charm. This neighborhood boasts from stone-paved streets inherited from French rulers, to weekly artisan and fresh produce markets, bounding restaurants and typical bakeries.
The neighborhood stretches from the serene waterfronts of Saint Charles River to the bustling town's center, concealing from the 18th century Scott bridge, several urban parks to heritage gardens such as Moulin-de-l'Hôpital Park, and until Quebec City's main artery at Charest Boulevard. In addition to having easy access to the surrounding localities, and a cheaper alternative for longer stays.
Saint-Sauveur is a long-standing religious epicenter, and home to several churches and doctrine centers; Saint-Sauveur church and parish monastery of Notre-Dame-des-Anges, Mosaic Church, a mosque, and numerous other abandoned chapels that serve as community centers or senior homes.
10. Saint Sacrement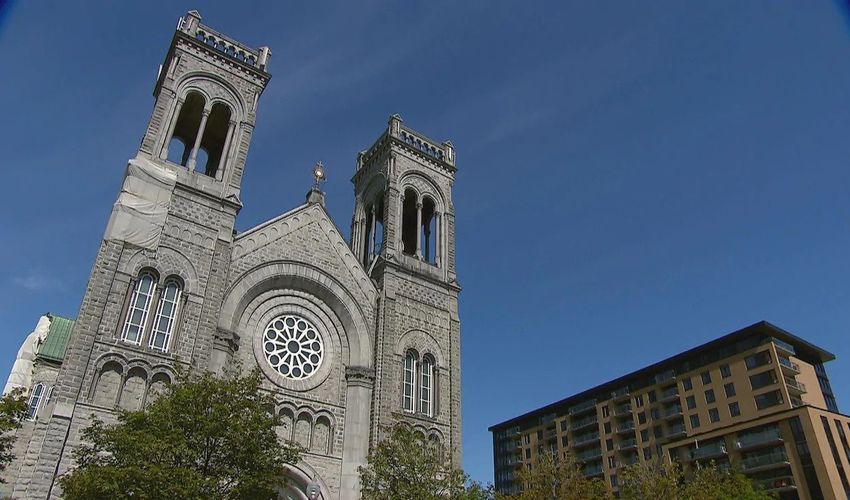 To get acquainted with the warm and hospitable Quebecers, enjoy the serene urban parks away from the town's bustle and downscale your accommodation costs- the quaint neighborhood of Saint Sacrement is an optimum family destination in Quebec City. as a residential area, visitors can benefit from the calm and comfort of the citizen's amenities, while accessing the town's prominent tourist attractions by a short drive or public transport.
Eglise du Très Saint Sacrement was built here at the end of the 19th century. Blending both romanesque and gothic architectural elements, the church stands among Canada's prettiest structures. Each summer, Jean-Paul L'allier Gardens hosts a national picnic event, integrated with music, food stalls, and performing arts.
Quebec Central Downtown features the district's best hotel, along with many other mid-range to budget accommodations.
11. Lairet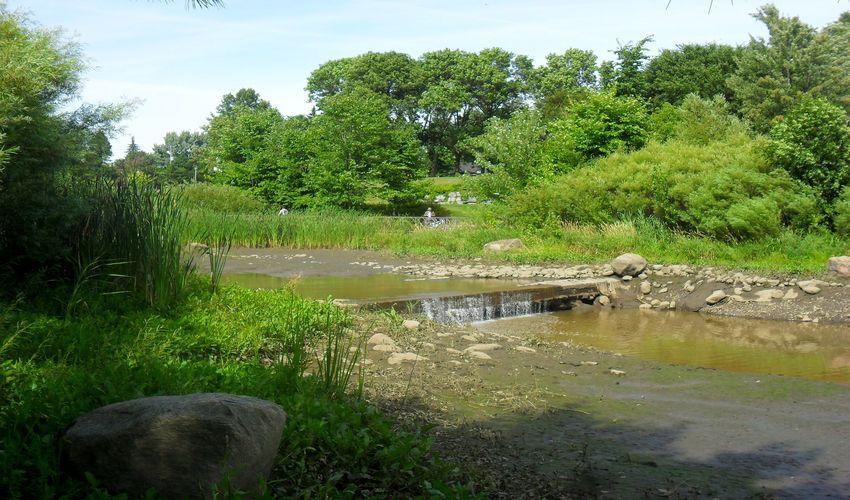 The Lairet neighborhood was formed along the banks of the Lairet river and stretches by the side of the stream until the confluence of Saint Charles River. While the initial French settlers already lived in the area, it was not until the 19th century that Lairet developed remarkably. The development journey of this neighborhood offers a medieval historic sentiment with a well-planned urban infrastructure to accommodate modern lifestyles.
Although the art galleries and museums prevail in other neighborhoods, shopping centers at Colosseum Avenue, sports centers, a youth pavilion, and a handful of modern-built parish churches pinpoint the locality's landmarks. Colosseum industrial zone also entertains winter workshops during the renowned carnival of Quebec and the Grand Market- one of the ultimate shopping centers across the classical metropolitan.
In the northern parts of Old Town's districts, Lairet is one of the top family-favorite neighborhoods for its tranquillity and relatively low hotel prices.
12. Limoilou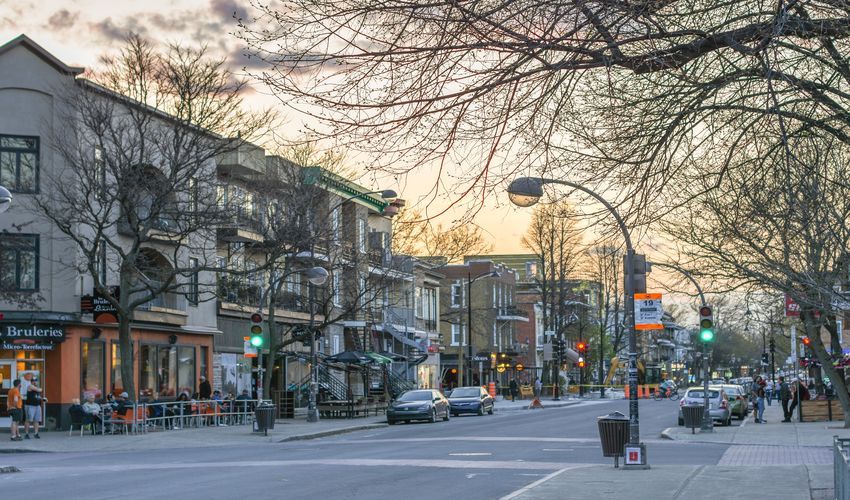 Enlisted along with our family-friendly neighborhoods in Quebec City, Limoilou shelters the most populous residential area across the metropolitan and noted for its exceptionally green urban infrastructure. Paved lawns and quiet pedestrian ways line the way along the scenic shores of Saint Charles River, towards the picturesque avenues and the district's many rural parks. 2ė Avenue conceals one of the world cultural wonders; an exceptional makeover of an old church into a circus school.
Each summer, this family-friendly haven hosts local markets, handcrafted goods, bake-off weekends and picnicking, in the verdant community gardens. The entrepreneur's residential area of Quebec presents a series of budget-friendly hotels and interesting restaurants- with Quebec's best specialty restaurants at 3e Avenue.
13. Maizerets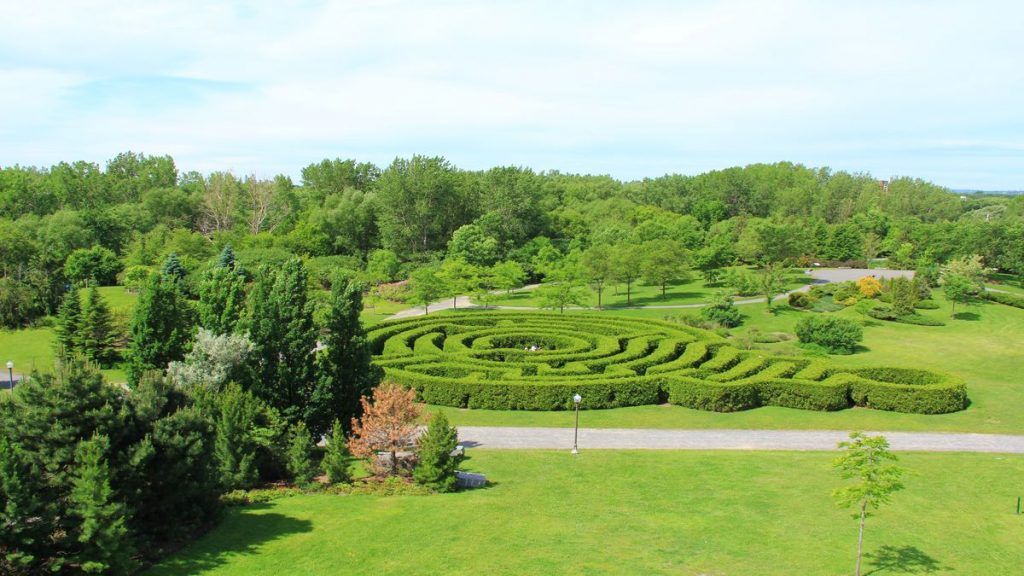 Described as Quebec city's green lungs, Maizeret boasts over 27 hectares of curated gardens at Le Domaine. With kilometers of hiking trails, an arboretum protecting delicate botanical species, wonderful shrub mazes, and a home for many bird species- the park is the Québécois's green refuge located at the heart of Quebec City.
Noted for its significant historic events, the neighbourhood embraces portions of New France land treaty and several historic buildings and Châteaus. Idyllic passages of the park lead to curated pedestrian sidewalks of the residential areas, enhanced with the smell of freshly baked pastries and bitter sweet aroma of brewed coffee. There are a few reasonably priced hotels and apartment suites for a stay on the quieter side of Quebec City.
14. Sainte-Foy-Sillery-Cap-Rouge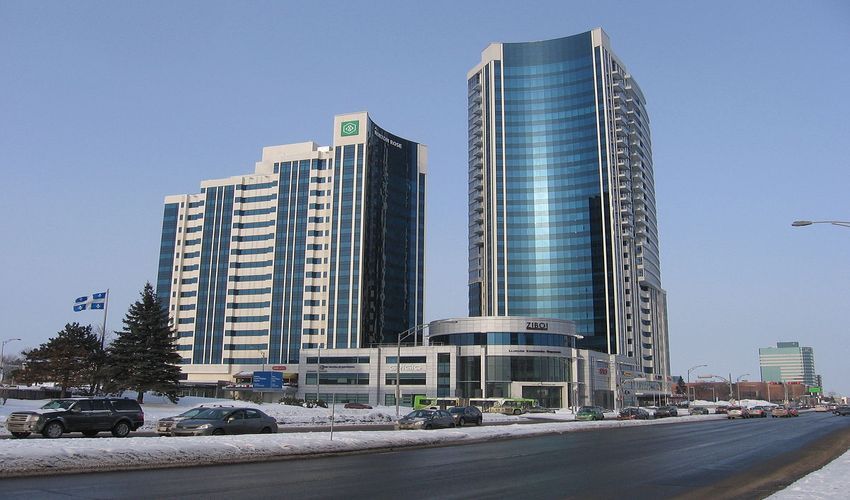 As a centuries-old university hub, Sainte-Foy-Sillery-Cap-Rouge welcomed North America's first French university. Today, this neighborhood still carries its educational significance, while presenting Quebec's thriving cultural community. The parish church of St. Michel de Sillery, Quebec's oldest rectory at center d'interprétation Historique de Sainte-Foy, Quebec's aquarium, and Laval university's Geology Museum, René-Bureau, present the prominent historic sites.
Fancy accommodations such as Hotel Le Bonne Entente to mid-range rooms with ensuite bathroom, namely Auberge Québec- the borough offers a wide range of hotels for all needs.
15. The Sillery Heritage Site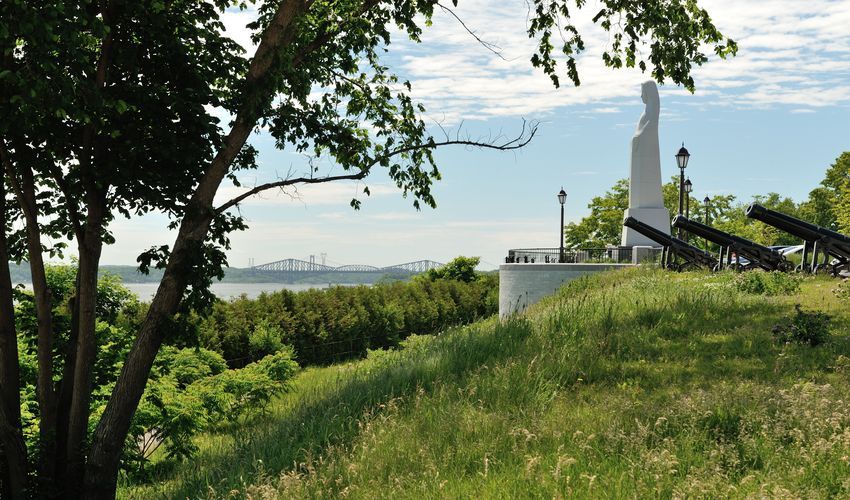 The back woodlands of Sainte-Foy-Sillery-Cap-Rouge are home to many heritage sites, especially the ancient residence of many renowned Quebeckers. Through the extensive college network of Cap-Rouge borough and the Canadian Register of Historic Palaces, these quarters have earned the title of Cradle of the Quebec Nation.
Paces from Saint-Michel of Sillery Church stretches the sandy shores of Sillery coast, marking an optimum destination for aquatic recreation sports. These shorelines are one of Canada's favorite summer destinations, adjacent to the treasure trove of Quebec's culture and history.
In conclusion, the best place to stay in Quebec City for the first-time visitors lies at the historic heart of the old town. With hotel rooms, overlooking the chateau and Rue du Petit-Champlain, the entire Upper Town is dotted with heritage sites and rustic structures. For a more laid back experience, residential areas offer both convenience and serene, characterized by the Quebecois acquaintance and hospitality- away from the overwhelming tourist crowds. Although some of these districts are located outside the city center, often revealing exceptional attractions. Avenue Maguire at Sillery was once a home to Jesuit missionary, later English settlers, and today, as one of Quebec's significant shopping centers, the street is flanked by monumental buildings, outstanding restaurants and small elegant cafes.