Noted as one of the countries with a wealth of dazzling lakes, ranging in sizes but mostly famed for the spectacular range of colors. Crystal clear, electric pink, glistening green, sapphire blue, and all in between.
Looking forward to the next travel destination with an epic beauty that remains with you for a lifetime?
Our travel experts have enlisted the top 20 lakes in Australia, along with a few insider tips.
1. Lake McKenzie, Queensland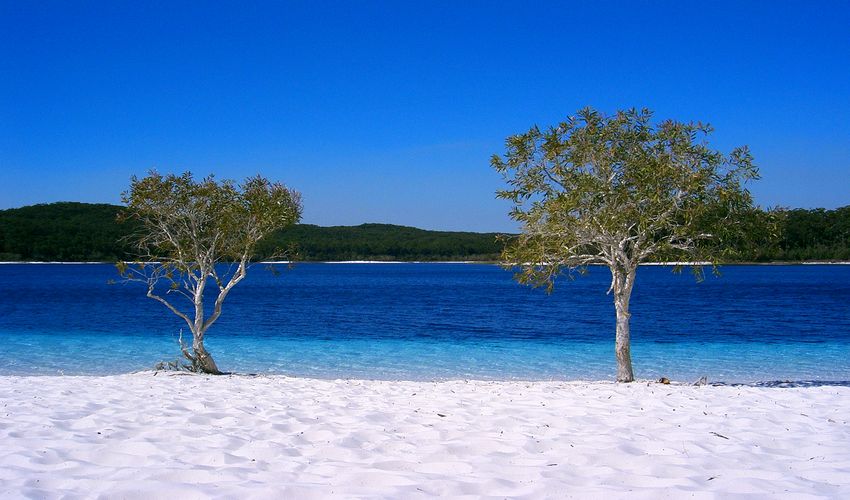 Enlisted with the most spectacular freshwater lake destinations worldwide, Lake McKenzie is located on the heritage-listed Fraser Island, famed for its sculpted cliffs. Crystalline waters, white sand, rolling dunes, and coastal heathlands, and famous dingo dogs of Great Sandy National Park are among the most characteristic features of this lake. For the more adventurous visitors, there are over 40 lakes across the lake varying in sizes and panoramic landscape.
Prior permission is required to enter the national park and Cooloola Recreational Area. For a relaxed fishing, luxurious stay, and enjoying the most beautiful vistas, there are a handful of beach resorts to accommodate the visitors on the lake's shores.
2. Lake Blue, South Australia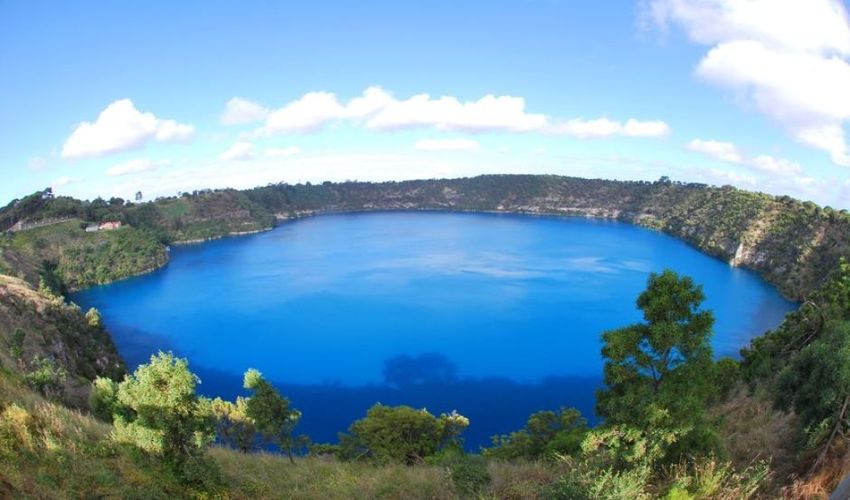 While southern Australia is famous for its limestone formation and volcanic wonders, lake blue is the sapphire gem of the region, located near Mount Gambier. Perched on the craters of an ancient and dormant volcano, the lake goes through an exceptional metamorphosis throughout the year, both in the surrounding vegetation and its color- turning metallic somber blue in summers and vibrant cobalt blue in winters.
The lake is reached both by road, and a scenic hike that connects and overlooks both the Blue Lake and the Leg of Mutton Lake. Adam Lindsay Gordon's obelisk, the Australian poet, is among the cultural wonders of this salt-water lake.
3. Lake Jindabyne, New South Wales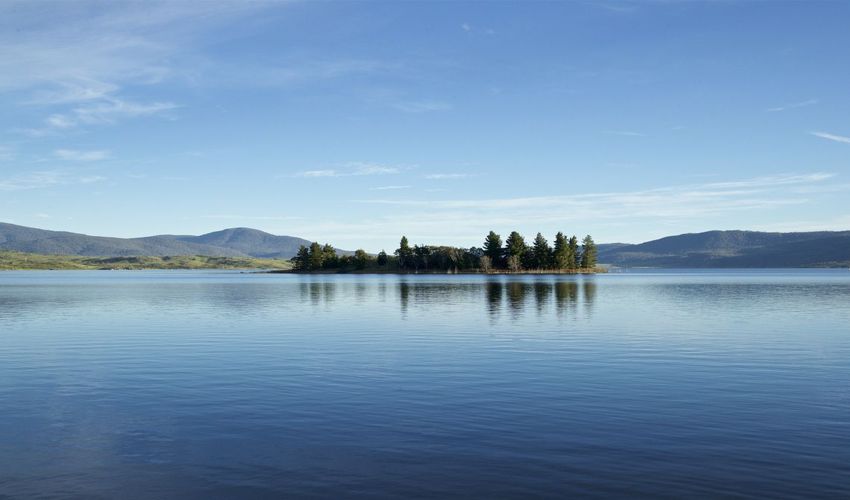 Best known as a family destination and watersport playground, Lake Jindabyne lounges on the foothills of the highest mountain range in mainland Australia, the Snowy Mountains. After building a dam on the Snowy River about half a century ago, the most attractive element here has been the discovery of Australias' submerged Atlantic City; remains of a cathedral, houses, kitchen utensils, and much more.
The rolling hills house several quaint townships in the vicinity, often a combination of indigenous culture and authentic modern Australian colonies. The lake shares boundaries with Kosciuszko National Park, known as an epic hiking spot with caves, scenic camps, and heritage accommodation in summer, as well as a winter sports destination.
The surrounding mountain resorts are covered with a powdery blanket of snow each winter; mid-July is marked as the peak season of several ski resorts located on nearby slopes.
4. Lake Eacham, Queensland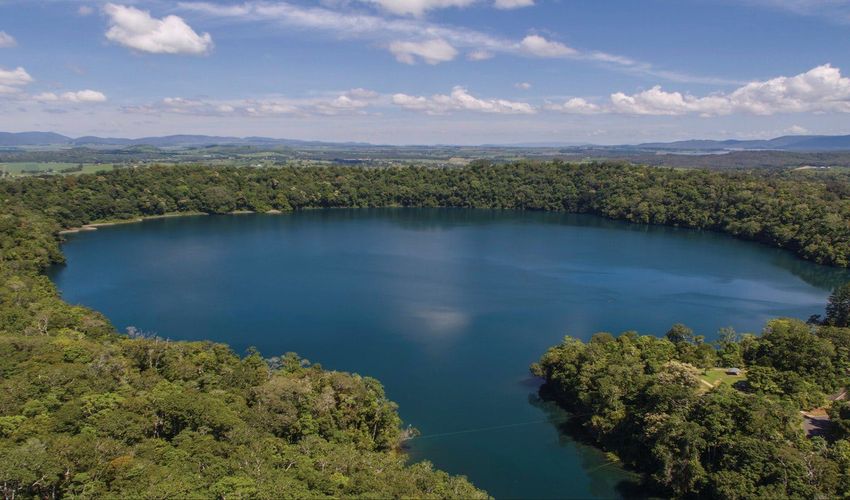 For the fans of tropical natures and exceptionally colorful bird and animal habitations, Lake Eacham is ringed by rolling rainforests and a part of Crater Lakes National Park Tropical North Queensland- registered as a world heritage area.
Sparkling waters, splendid birds, swimming and lounging beaches, kayaking and canoeing routes, trail paths to mud pools of crocodile, and hopping kangaroos nearby- there is much to do for the entire family around this freshwater lake.
5. Lake Argyle, Western Australia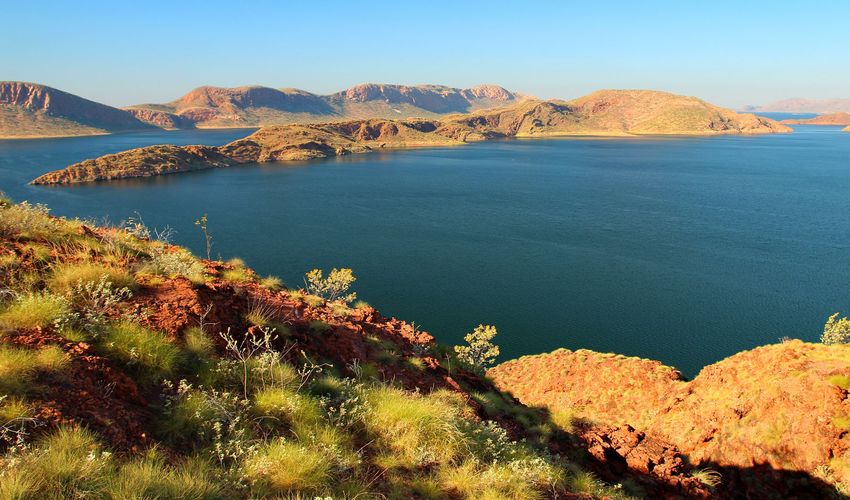 Nicknamed "the Jewel of the Kimberley", Lake Argyle is the second largest freshwater lake that was formed as a result of a dam constructed across the Ord River. Besides a magnificent panorama, the lake houses several important water birds, migrating species throughout the year, and an abundance of wildlife in surrounding ancient hillocks.
Argyle Lake State Park is a favorite spot for camping, family picnics, and hiking around this freshwater reservoir.
6. Lake Eildon, Victoria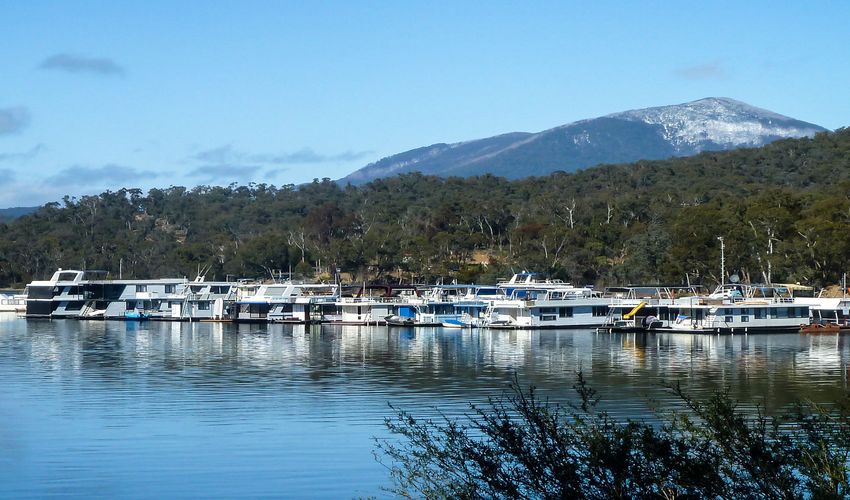 Earning its name from its ringing national park in the scenic highlands of Victoria, Lake Eildon is the fishing enthusiast heaven for trout fishing, Redfin, Murray Cod, and Golden Perch.
In effect, the lake is a freshwater reservoir, built with rock and soil across the Goulburn River. Waterboarding, kayaking, and wakeboarding are other notable recreational activities.
The brimming alpine region is known as one of the most spectacular landscapes in Australia, presenting cultural centers for Taungurong aboriginals, 19th-century mining shafts, and a remarkable native flora, along with several animals including endangered tree frogs and tuan phascogale.
The most characteristic accommodations around the lake are its Houseboats, available both on private and government-run harbors that range in provided facilities.
7. Lake Hillier, Western Australia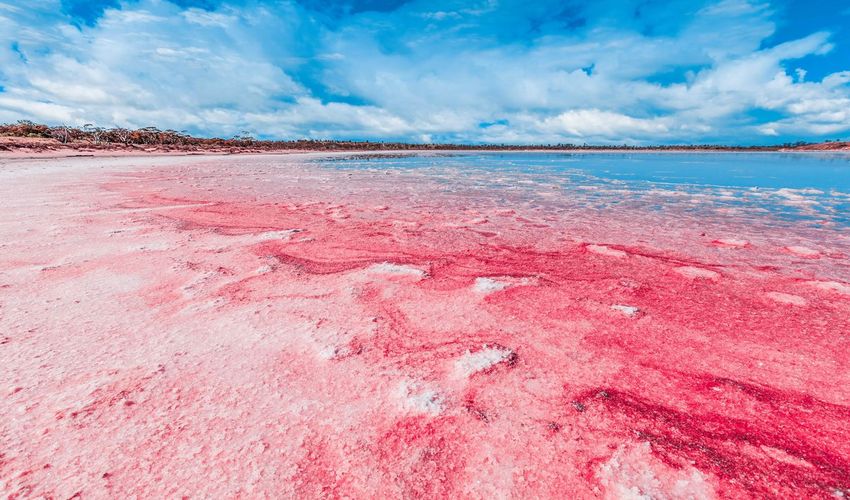 One of the most wondrous natural elements in Australia is a handful of pink lakes. In an impressive contrast, Lake Hillier's bubblegum pink waters border the cerulean blues of the Goose Island Bay, the lake perched on the edge of Middle Island.
The pink territory is separated from the turquoise waters by a thin line of white sound and lush rainforests. While having a high salt content, the color is a product of a rare concoction of microorganisms and algae.
Not only amazing to see, but visitors can also take photos while swimming, dipped in the pink depths of the lake as a once-in-a-lifetime occasion. Arial cruises over the Recherche Archipelago, sea kayaking, or cruise boats mark the popular routes to reach this rose-colored haven.
8. Lake Eyre, South Australia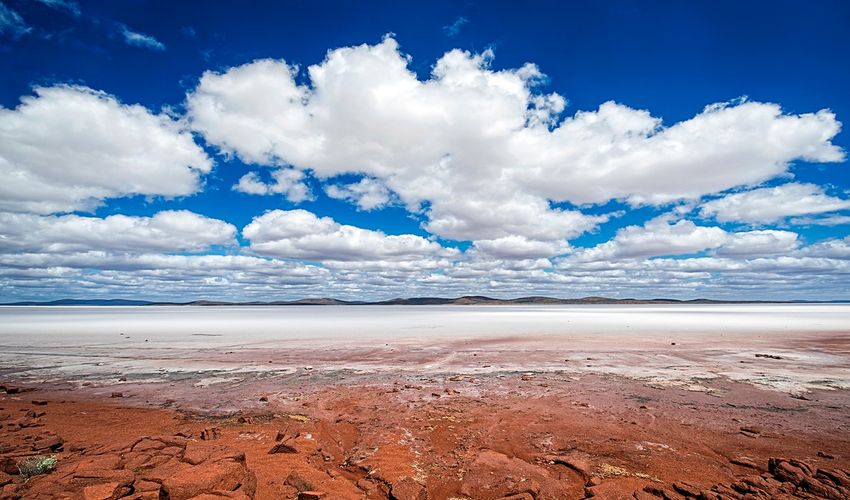 Regarded as the largest salt lake in Australia, Lake Eyre is a pink-hued beauty. In theory, the lake comprises two separate lakes; Lake Eyre North and Lake Eyre South that are connected by Goyder Channel. Heat shrubberies and dry terrain that inundates the lake has been home to the natives for thousands of years, who found refuge in the freshwater sources near mound springs.
The lake is reached by the outback legendary Oodnadatta Track, stretching over 600 kilometers around the heath country and cattle farms. Occasional rock formations and several springs highlight other regional attractions- adding to a fun dirt road ride.
Due to high percentages of undissolved salt crystals in the lake, swimming may cause skin irritation and it is not recommended.
9. Lake MacDonnell, South Australia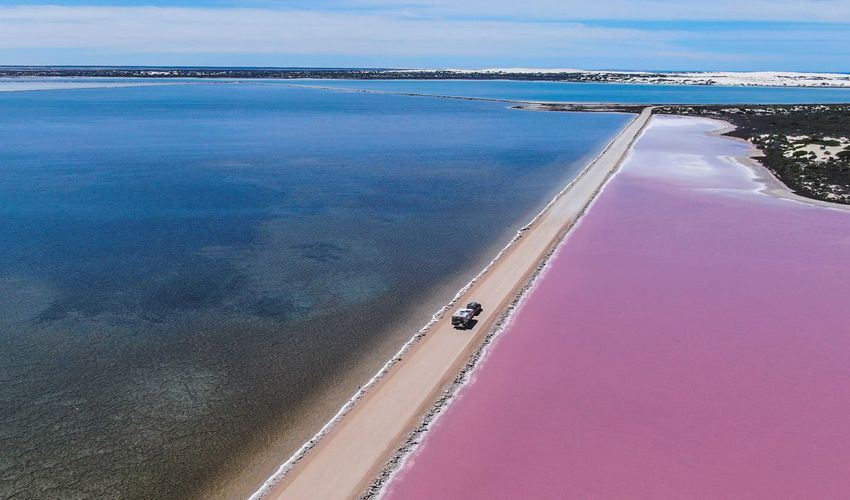 In the rally of pink salt lakes in Australia, Lake MacDonnell sits close to the town of Penong; a surfing metropolis is known for its Cactus Beach and highly cherished surfing waves. Decided by a causeway, the salmon-colored lake neighbors the turquoise verges of the Green Lake, and is located at a short distance from the Blue Lake.
It lies on the coastal regions of the semi-arid regions and not far from the Great Victoria Desert. While connected to outback track roads, the hiking trails are covered with gibber pebbled plains and rare wildlife.
Swimming is not recommended for the lake's exceptionally high saline content.
10. Lake Hart, South Australia
When it comes to family friendly lake destinations, Lake Hart stands on the top of our list, mentioned as the most accessible lake in southern Australia. At the convenience of Stuart Highway, the lake, its salt flats and outback tracks are reached readily.
Swimming and kayaking are the region's most popular recreations, together with hiking over the arid landscape and extensive white plains known as salt pans.
11. Pink lakes in Murray-Sunset National Park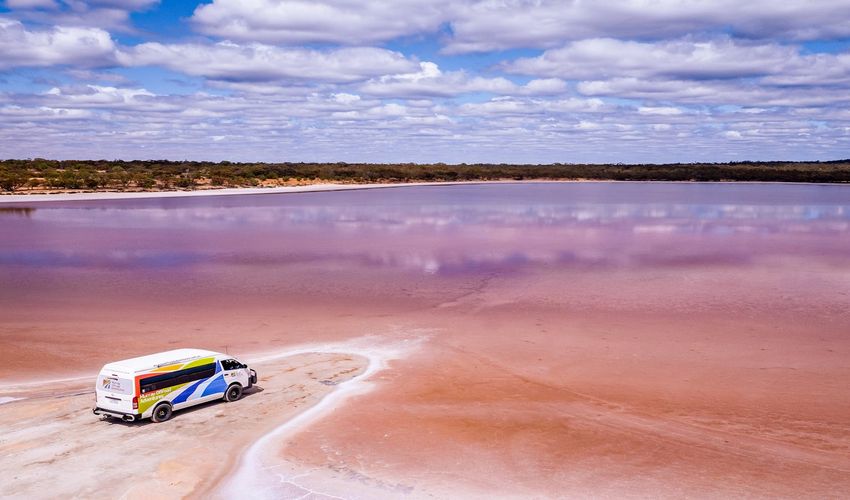 Boundless blue horizons laying over the shades of pink of a few lakes, flanked by vibrant greenery, is a rare sight. This bucket-list-worthy destination is veined with hiking paths along the park, habitats of unique wildlife, an extraordinary variety of plants, and hundreds of native bird species.
The Salt Lakes of Mallee display one of the purest forms of edible salt, hence boasting a half-century of salt mining heritage and the sight of salt crystal formation.
At a short drive from the coastal capital of Victoria, Melbourne, this national park is a favorite destination for weekend bird watching, hiking, and other outdoorsy activities in an otherworldly landscape.
12. Lake Bumbunga, South Australia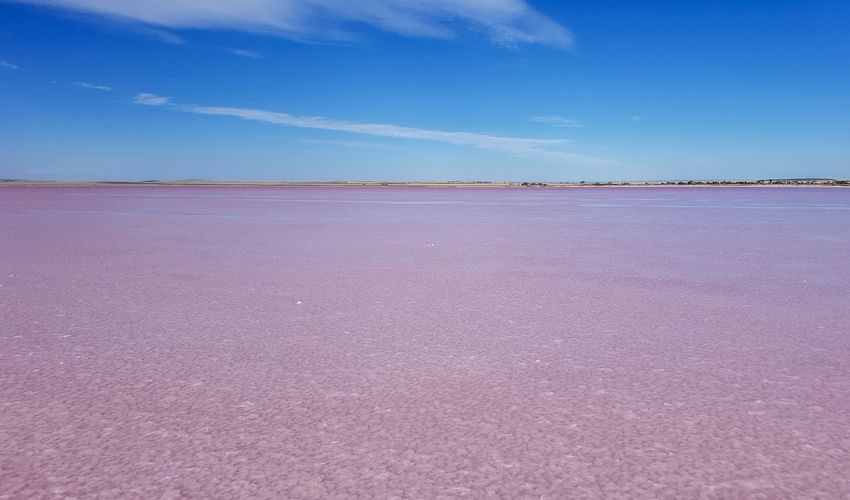 Lake Bumbunga morphs throughout the year, ranging in color from pink to blue, to white, and shades of orange. It is located on the gentle foothills of Mount Lofty Ranges, just paces outside the urban boundaries of the small town of Lochiel.
Besides the dazzling beauty and white salt-lined pink waters of this distinguished lake, it is home to the Lochiel Loch Ness Monster, rather perceived as Loch Eel-once mythology, today the monster has been sculpted humorously amid the lake, posing as a year-round attraction.
After a day trip at the lake and snapping some photos, visitors can head to the Clare Valley- Australia's well-famed wine region just a short drive away.
13. Hutt Lagoon, Western Australia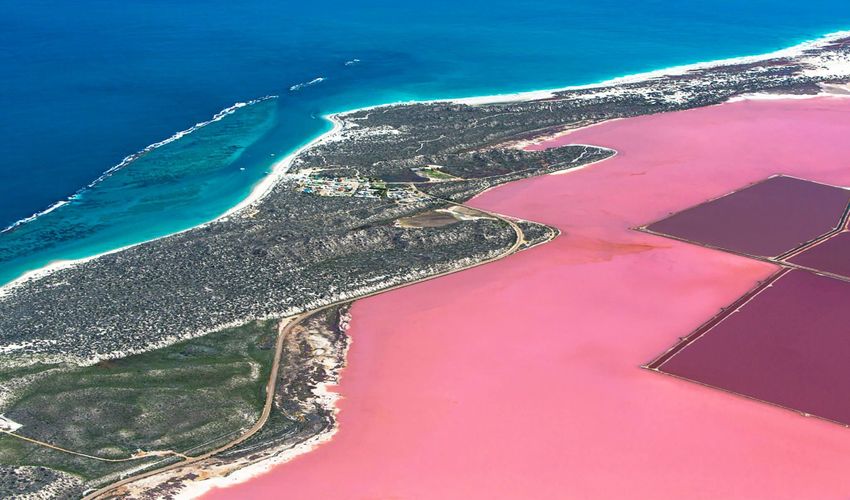 Named among the top five lakes globally for its picturesque beauty, Hutt lagoons pink waters lounge on the coastal verges of the Indian Ocean. After a short drive from Perth towards the south, the lagoon is surrounded by a breathtaking, located on the coral coast- offering a vivid combination of lively color palette and nature's architectural masterwork.
Red, pink, and lilac are the prominent hues of the water, changing by the season and cloud densities. Aerial cruisers offer birds' eye perspective over the region, while George Grey Drive presents scenic vistas. It is nominated as a reachable and family-friendly location on our list.
14. Dove Lake, island state of Tasmania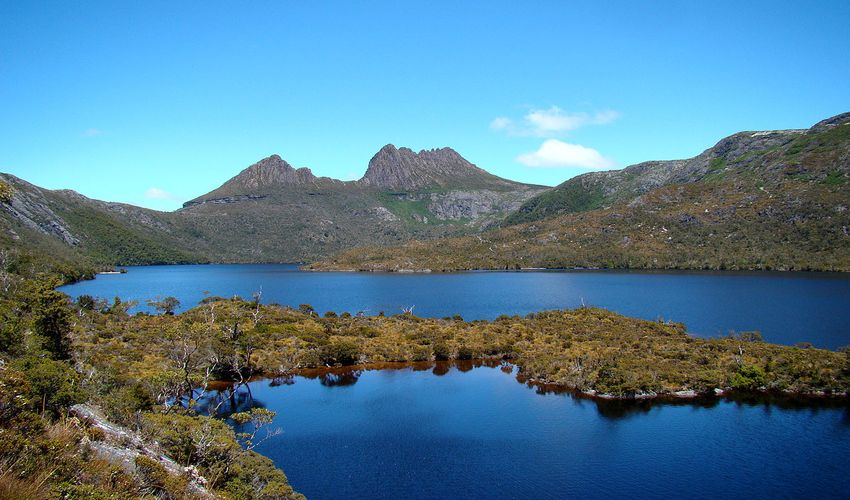 Lounging on the alpine regions of Tasmania, the serene Dove Lake is hemmed in by scenic Cradle Mountain ranges, and sweeping Ballroom Forests. The lake and its ancient fringing nature shelter one of Australia's most epic wildlife.
The shorelines are connected with a 5.7 km walk on the foothills of lush mountain slopes, ending at white-sand beaches and turquoise blue waters. For those seeking an off-grid location, Dove Lake is a must-visit choice.
15. Lake Alexandrina, South Australia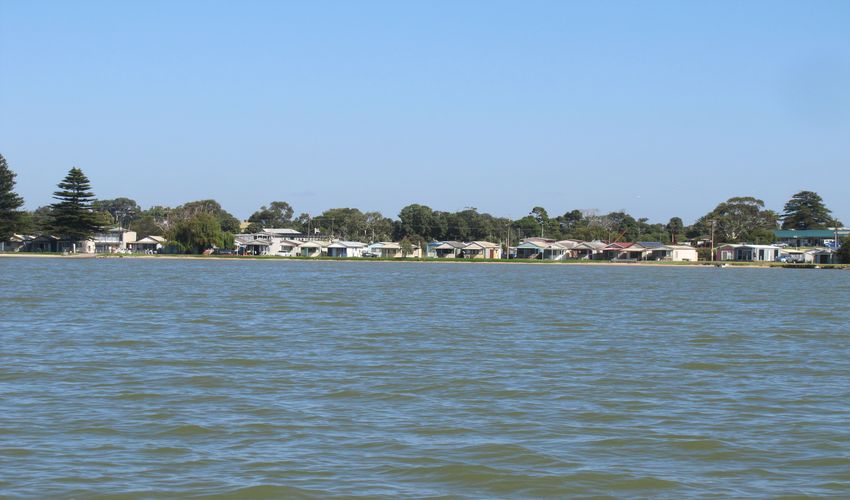 Looking for an adventurous weekend for swimming, surfing, sailing, fishing or lounging amid a fascinating nature- Lake Alexandrina is just for you. For on-land activities, this freshwater lake is ringed by marshlands and home to several birds and rare wildlife, marking a perfect location for bird watching or self-guided safaris.
Hikers are rewarded with panoramic vistas where the sky blends into the lake's sparkling horizons, and Coorong National Park's numerous natural and heritage wonders.
16. Lake Albina, New South Wales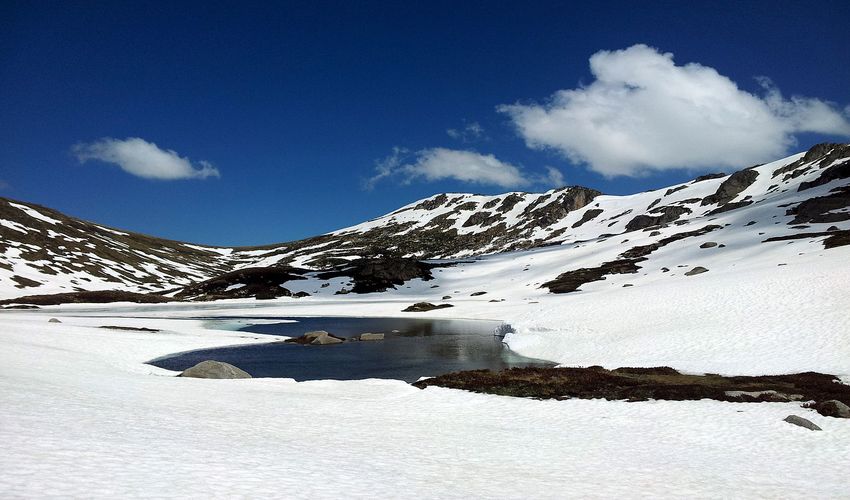 On the glacial heights of southern Australia, Lake Albina is damned for its untamed nature and scenic beauty, adorned with the backdrops of Mount Kosciuszko. The brimming slopes are designated with luxury ski resorts, noted for the fine powder bowls, packed snow, and groomed trails.
While the snowfall is persistent almost throughout the year, this lake and its high slopes are constantly welcoming the ski enthusiasts- and spotted as a four seasonal ski getaway.
17. Lake St Clair, Tasmania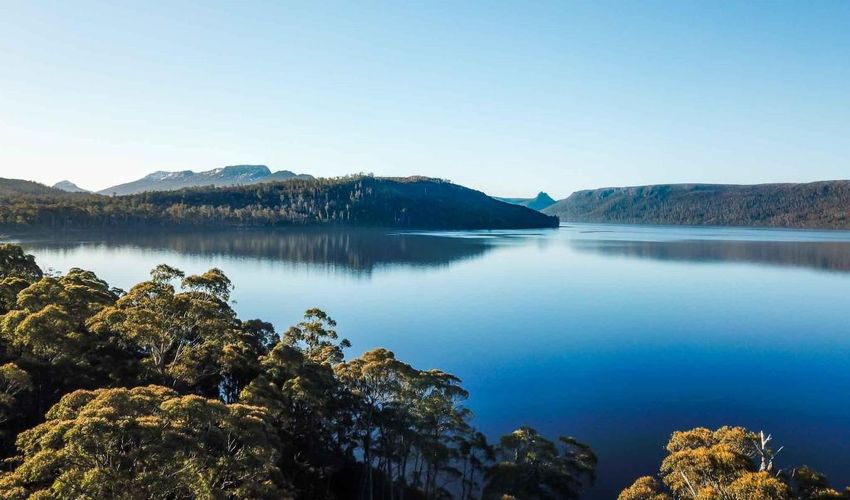 Another one of the scenic lakes of Mount Cradle, Lake St Clair sits only a short hike from the tranquil shores of Dove Lake. From strolling over the slopes of the high mountains to exploring the aboriginal culture rooted in thousands of years to leisurely resort stays at proximity and wealth of wildlife- the lake is a memorable location for any outdoor enthusiast.
18. Gippsland Lakes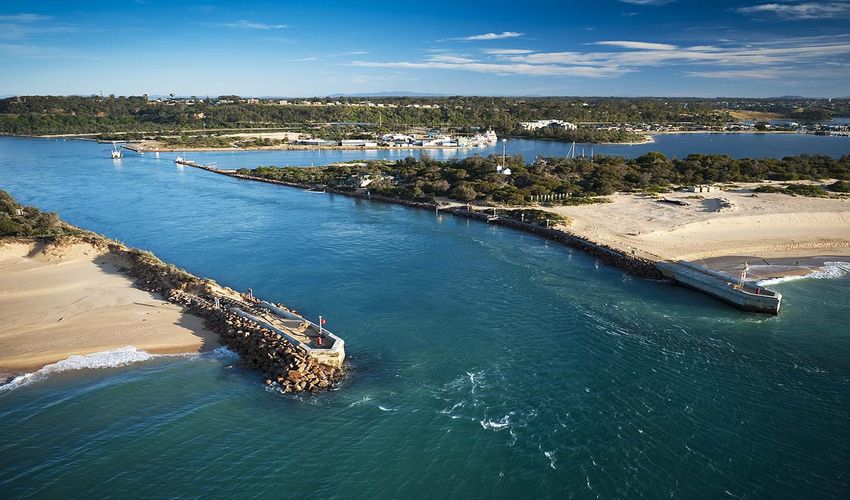 A dream destination for the bird watchers, Gippsland Lakes are a connective network of marshlands, lagoons, lakes, and channels, while protecting thousands of bird species. The largest lakes are namely Lake Wellington, Lake King, and Lake Victoria. Although it houses countless small water bodies, each charmed with a particular natural beauty.
When it comes to sports, this lake collection combines it all; kayaking and canoeing, boat sailing, fishing and swimming, windsurfing, and the list goes on. For a plus tip, keep an eye open for the unique dolphins that may grace the view with their playful twirls in the air.
19. Avoca Lake, New South Wales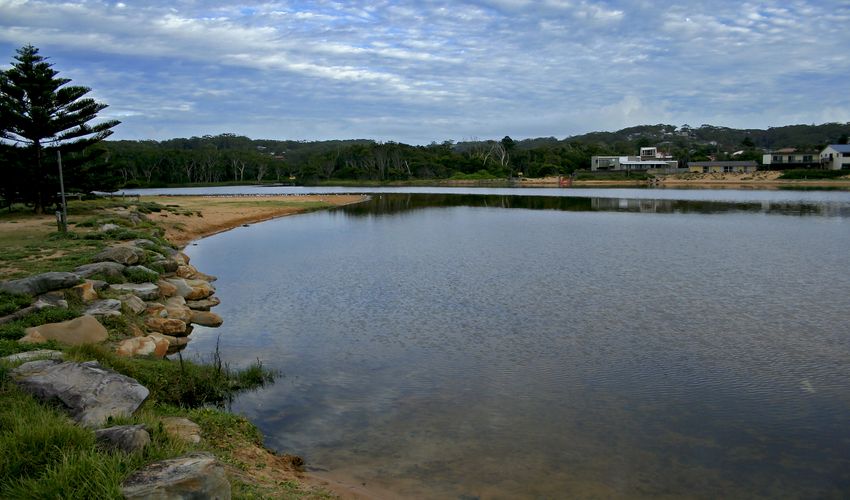 A renowned coastal lagoon, Avoca Lake is a saltwater phenomenon, exhibiting one of the most popular beaches in the region. With several cafes, resorts, and well-groomed areas, this lake offers a favorably family-friendly atmosphere and is fringed with several world-famous restaurants nearby.
SUP boards are available for lone gliding while paddle boats mark a fun family activity. Beach markets, summer solstice music, and sports festivals, a beach theatre-several cultures, and social events take place here on a seasonal basis.
20. Budgewoi Lake of the Tuggerah Lakes, New South Wales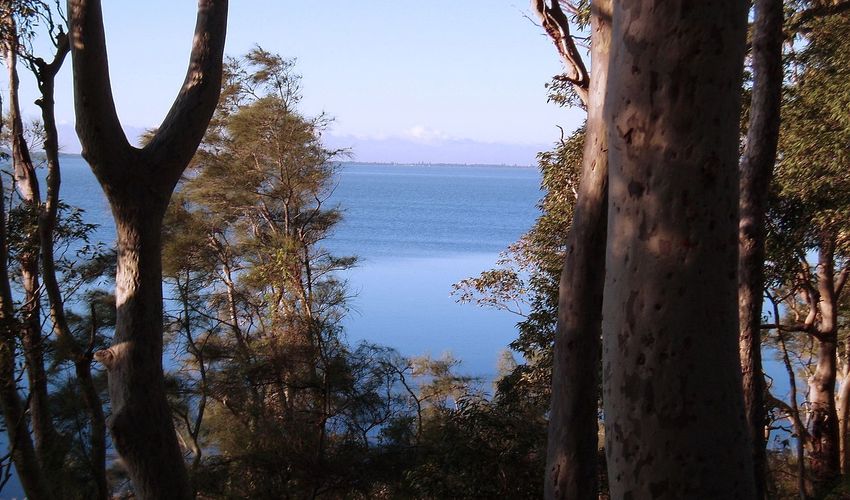 Budgewoi Lake is an inseparable part of the Tuggerah Lake, offering an outstanding recreation area, a fishing destination, a leisure boating ground, and above all, sweeping stretches of tranquil lake shores.
With countless facilities along the shores, visitors can enjoy civilized attractions as well as natural luxuries altogether.
Tips On the Go
Here are two more lakes, with rather extraordinary characteristics;
Lake Mungo, New South Wales. A dry bedrock of an ancient lake, Mungo is still regarded as a lake by the indigenous South Wales residents since over 50,000 years ago. Muthi Muthi ancestors lived on the prosperous shores and the national park of mungo.
Archaeologically valuable fossils oddly weathered rock formations and an ethereal landscape highlight the region's attractions.
Lake Lefroy, Western Australia. This so-called lake is a must-see destination that is not filled with water. It is a vast white salt lake with occasional water patches on the surface, presenting a picturesque and a must-see view.